Get rid of the habit of dining out and make your own dinners instead. Sometimes, you might feel like you run out of dinner ideas. With this diverse dinner guide, you won't have to drag your brains about what to eat every evening.
All recipes are versatile, which means you can use one recipe multiple times by simply playing with ingredients. Most importantly, these best dinner recipes are incredibly delicious and super healthy. Head to the kitchen and try out one of the following recipes: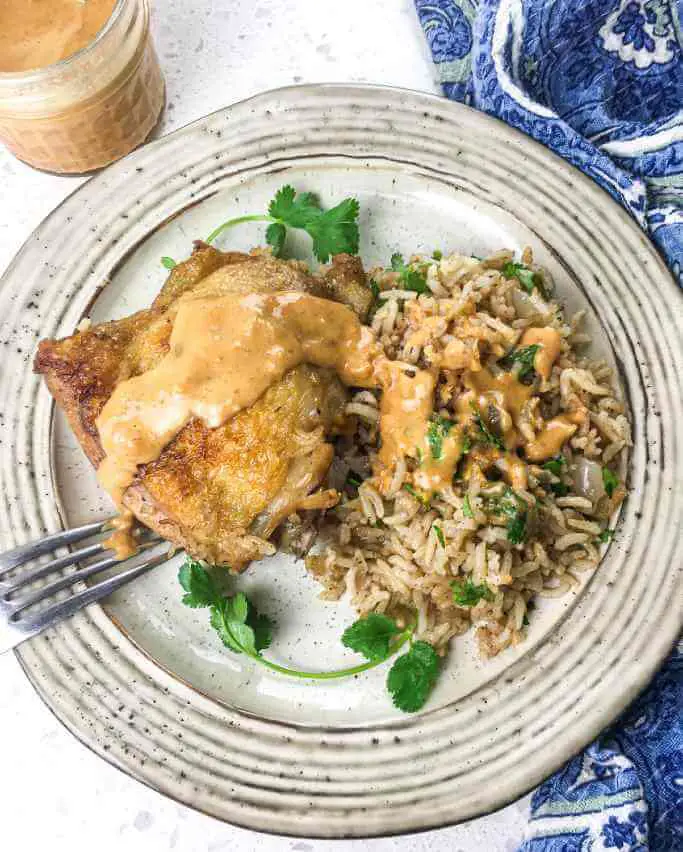 Revel in this wonderful mix of Asian flavors while putting your Dutch Oven to good use. The Peanut-Sriracha sauce on your chicken will take you right to Indonesia as it reminds us of the classic satay, only this time made more interesting with hints of Thailand with its famous Sriracha sauce. Served on basmati, and I guess all that's left to say is Namaste!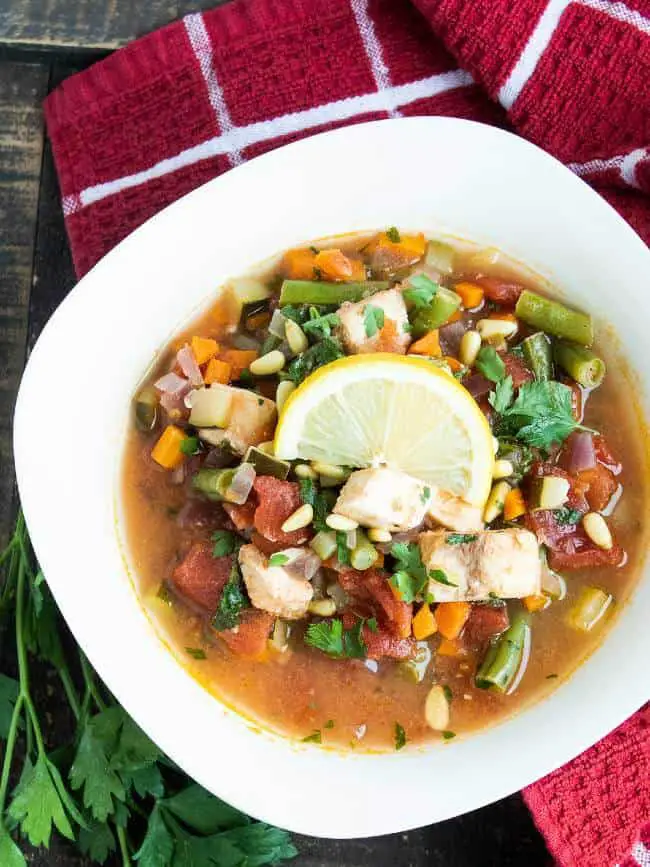 Have you ever been to Southern Italy? This dish will take you right to it! The pristine coastlines, spectacular sceneries, and a laid-back lifestyle, all harmoniously coexisting in perfect harmony, just like the flavors in this dish.
Of course, like most of Italy, the key to experiencing Italian food is to eat it at a local restaurant. But this time, we're preparing it at home with this Halibut fish stew recipe!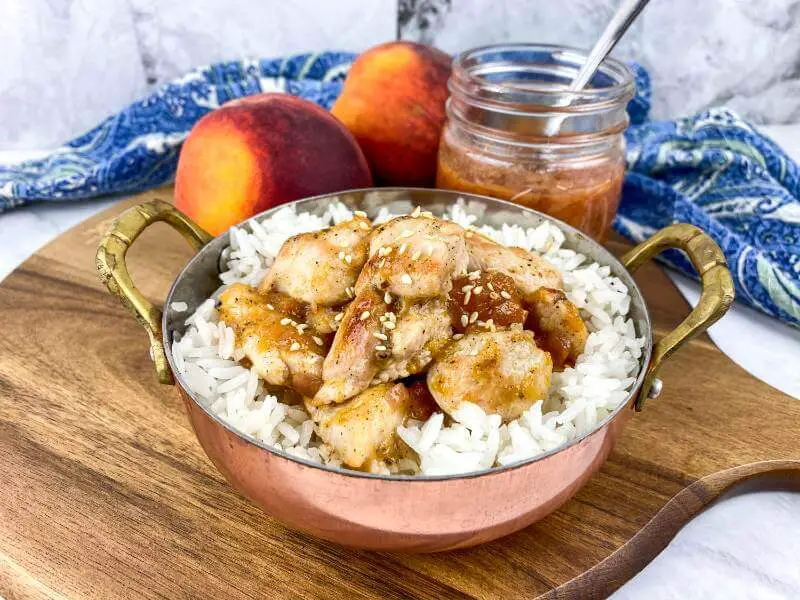 No time to cook or prepare elaborate dishes? We hear you! This one-pan chicken rice is way up on the list of "Lazy Mom Meals", but guess what – it tastes so good with the perfect peach sauce to simmer it in. Who says cooking time is always directly proportional to how the dish would taste? This one's a keeper!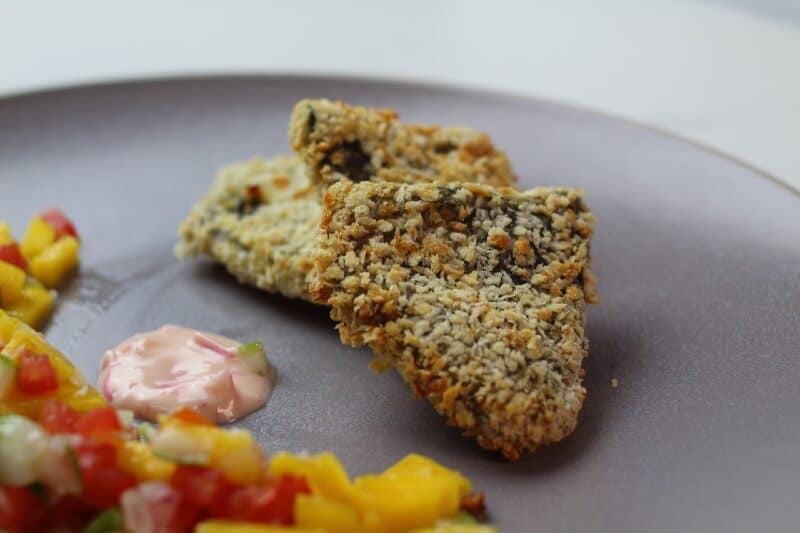 A flavorful fish recipe that is quick to prepare, and can be served with any side dish such as your favorite veggie stir-fry, or a light salad. All thanks to the Panko crumb coating, the Tilapia fillets retain their amazing crunch. Coupled with your reliable air fryer, cooking this dish is quite simple.
This recipe is very versatile, and you can replace Tilapia with other fish like cod, cream dory, or pollock.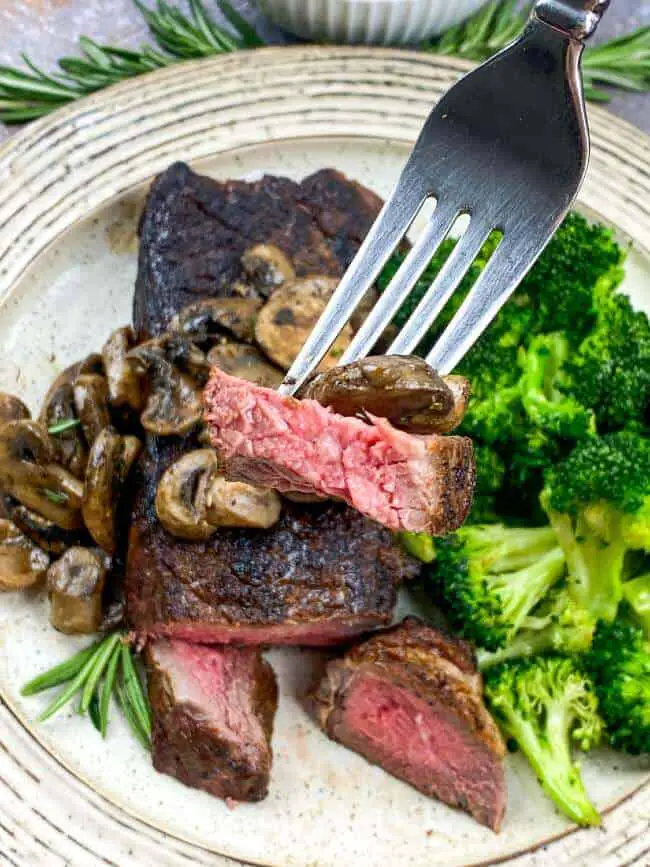 Wait — reverse, what? Yes, you've read that correctly. A reverse sear does an excellent job at releasing a steak's rich and savory flavors, as well as remarkable textures. When you use this technique, it will result in a brown, caramelized meat, and highlights its savory, exquisite flavor.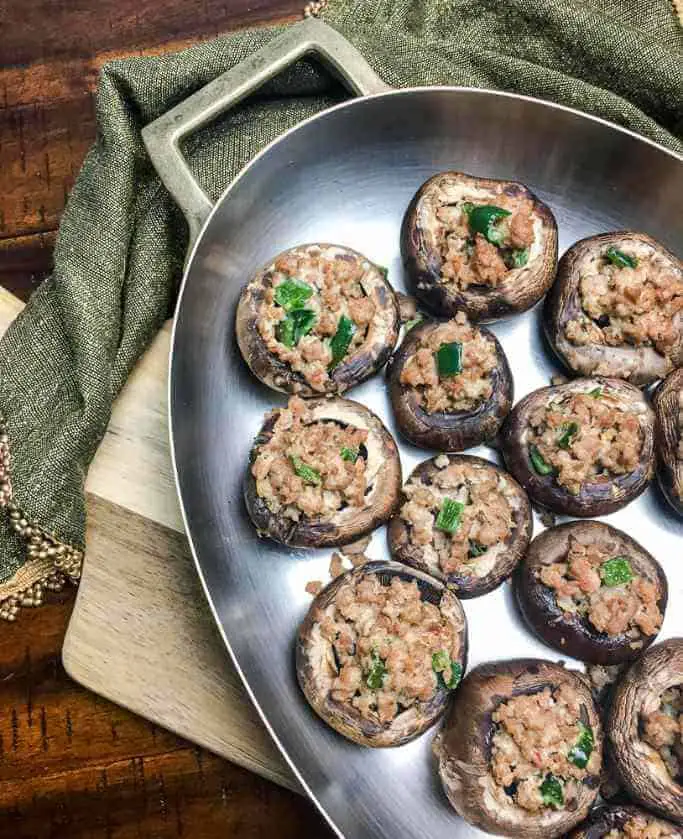 Turkey and mushrooms? Sign me up! The combination and aroma of juicy Portobello mushrooms, flavorful turkey sausage, and creamy goat cheese will have you wanting to sink your teeth into these right after you take them out of the oven!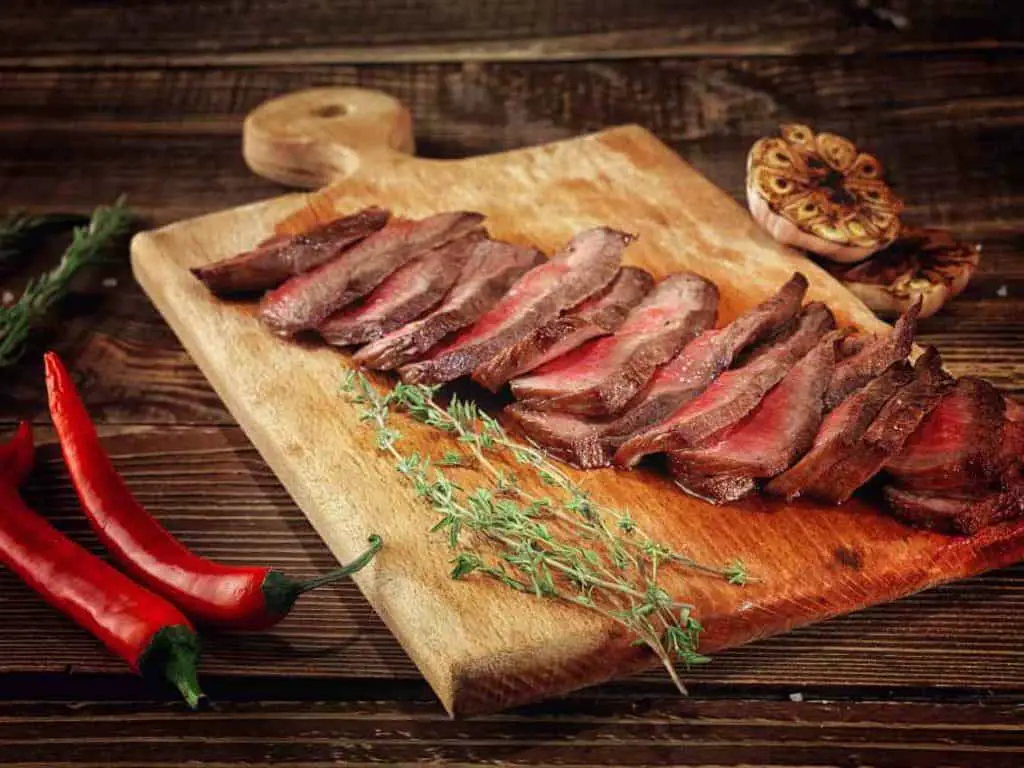 For most home cooks, even the slightest thought of cooking steak could be the bane of their existence. Fear no more! This recipe I am sharing with you includes tips on how to achieve that perfect cook to your steak. With London broil, remember, it is not the meat cut but the method itself.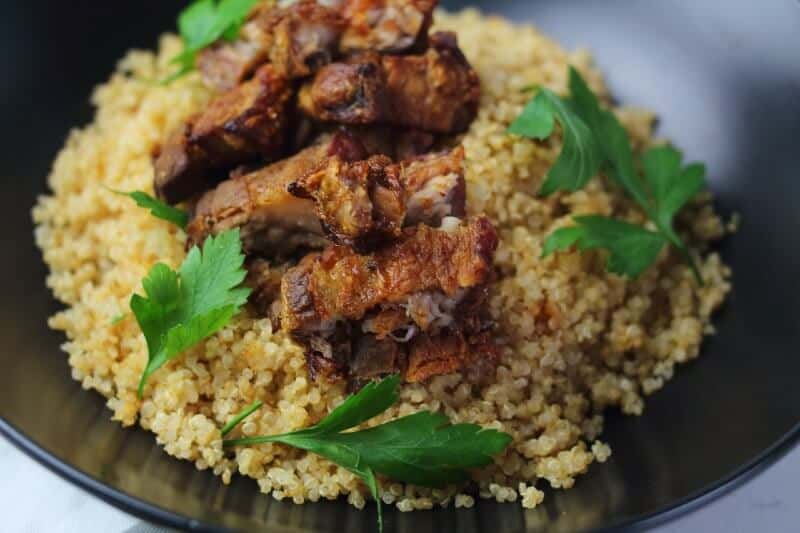 Say goodbye to cups and cups of cooking oil that are traditionally used to deep-fry the pork belly with. This air-fried crispy pork belly recipe is perfect with hot, steamed white rice, but will also taste great with any grain of your choice.
Just follow this simple recipe and you'll be serving crunchy yet tender and juicy slices of pork belly in no time!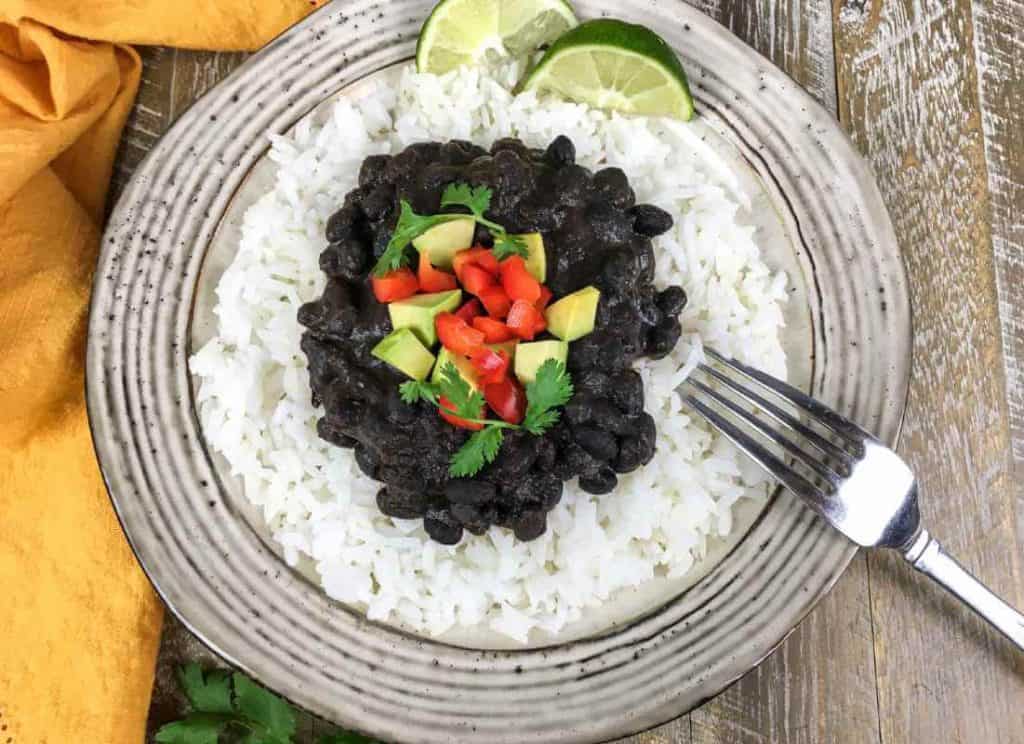 One little secret I'm about to reveal to you is this: traditional Cuban food is so good! This cuisine is almost always meat-heavy, but it does have a fresh mix of fruits and vegetables, such as plantains and tropical fruits.
This is exactly what this recipe is about: A healthy, inexpensive, and easy-to-make dinner, which is also low-fat, rich in fiber, and gluten-free.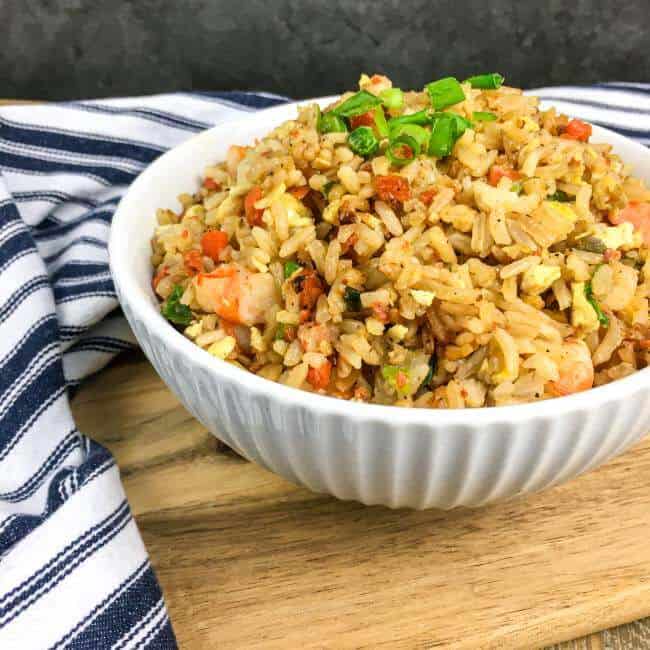 Are you a big fan of Chinese take out? Why not try to make your very own stir-fry at home? Fried rice is a simple way to create something wonderful from leftovers. Though we occasionally believe there are fixed ingredients such as eggs and garlic, you only actually need rice and oil. Other things you would like to add are completely up to you!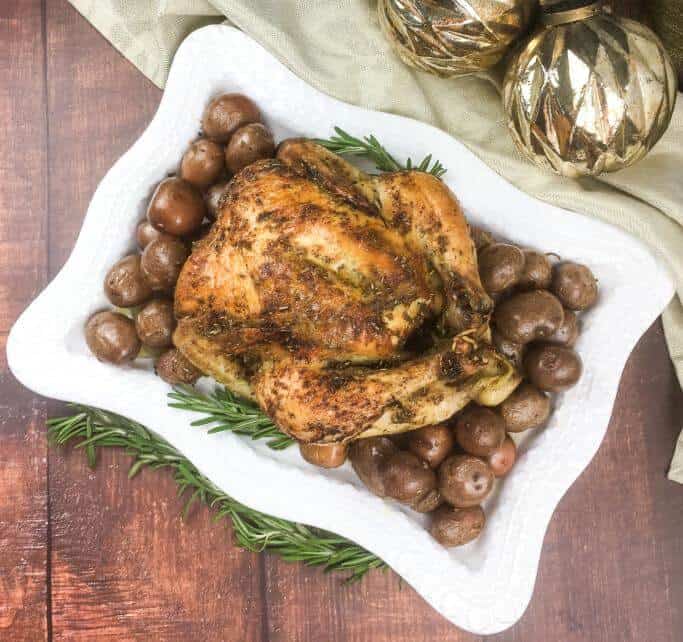 One of our potluck staples! When it comes to a good roast chicken, it should be juicy on the inside, while the outside should be golden brown and crispy. It is buttery, with the scent and flavor of herbs and garlic.
Lemon is used in this dish, and with it, the chicken makes its own pan of juices that is perfect as its own sauce. This roast chicken recipe is something you'll prepare many times over, and serve with pride!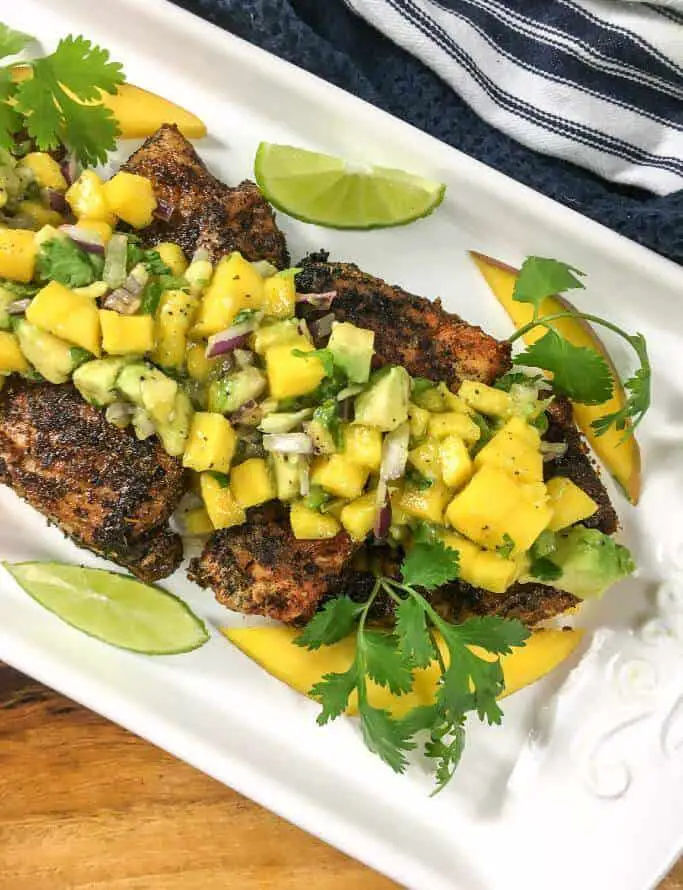 Due to lack of time or ideas, we're often content with brightening up any slice of fish with a salad or another side. How about adding a twist directly to your usual fish fillet by using this Cajun rub? The spicy, aromatic mix for your fish will be complemented by a refreshing mango-avocado salsa.
Feel free to prepare this in double, as I'm confident everyone will ask for a second serving!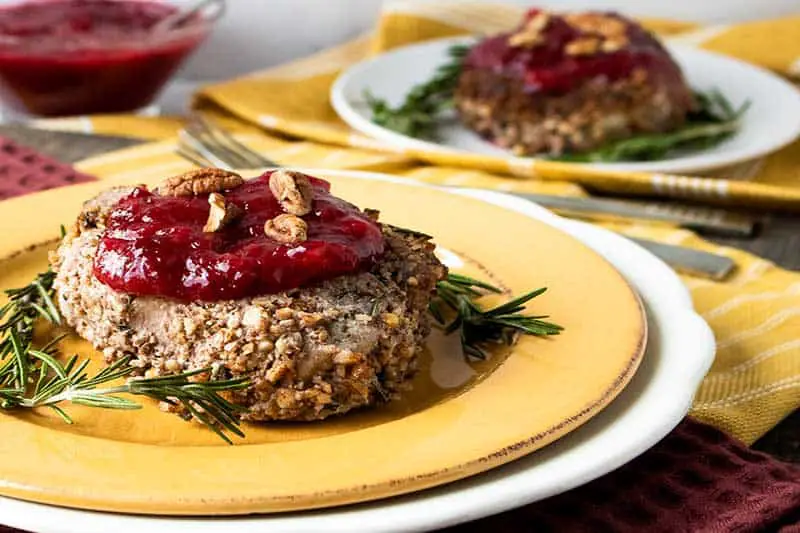 Scared of preparing pork chops because they can be a "toughie" in the kitchen? Worry no more as this recipe includes tips and tricks on making sure your pork chops come out just the way you would like, coated with a crunchy, flavorful crust of pecans.
Serve with our sweet plum sauce that is nothing less than perfect to pair with these chops!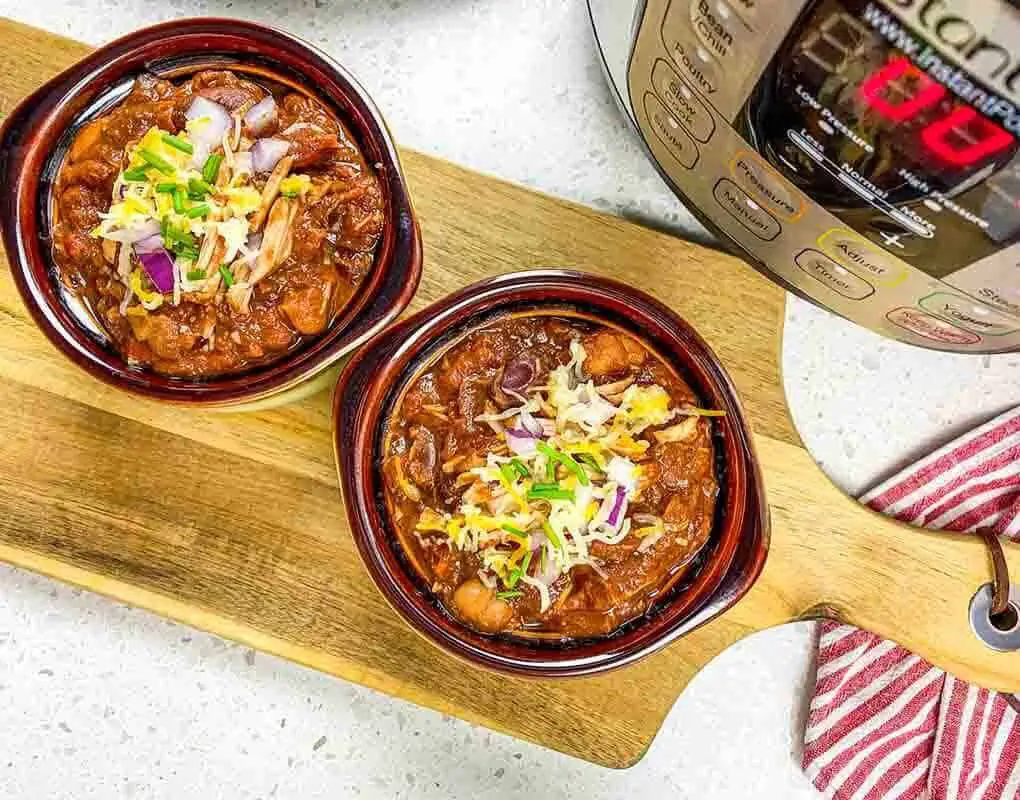 Searching for that delicious dish to prepare with your slow cooker? Check out this pulled pork chili recipe, and take a peek on what hidden ingredient is involved! A good chili will always have a rich flavor, because of a variety of spices working together – something you'll achieve with this recipe.
While chilis are usually prepared with beef, we have substituted it with pork, which fits wonderfully in this excellent dish.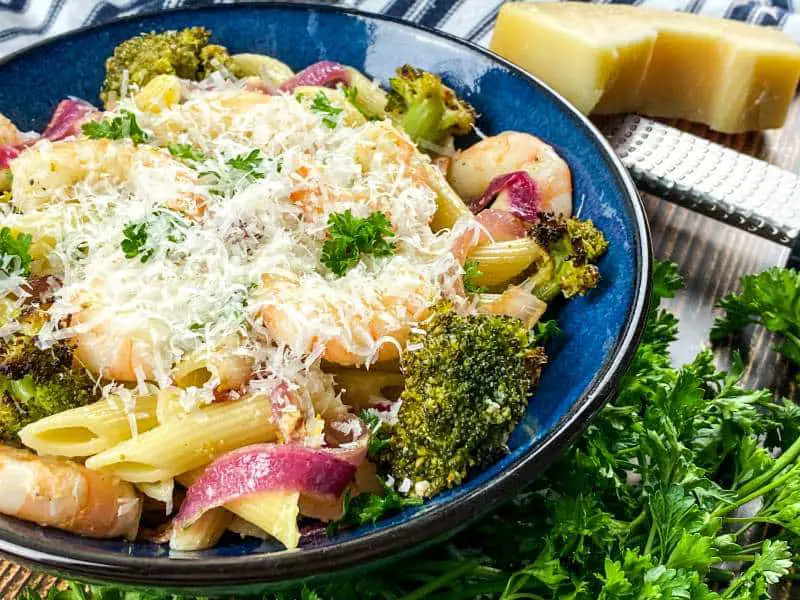 Shrimps can be prepared in numerous ways. You can choose to have it fried, grilled, or even baked. When it comes to flavor, shrimps and lemons go very well together on any dish, be it tacos, a simple ceviche, or just like what we're making today: a good bowl of pasta!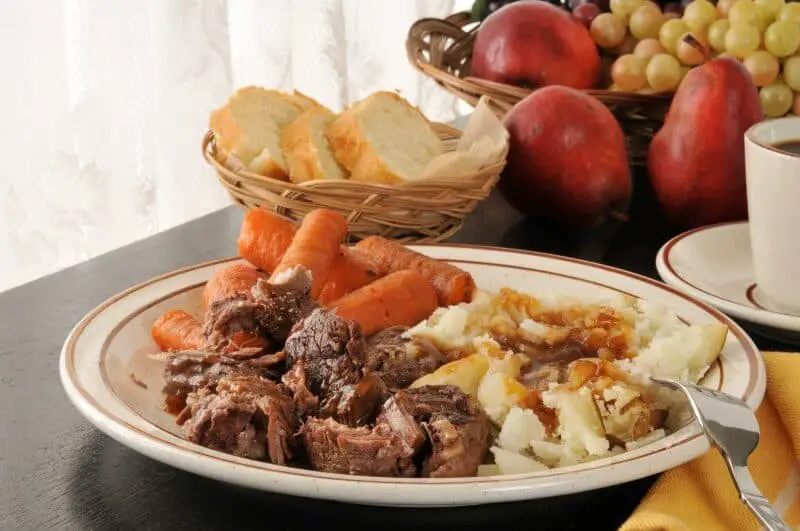 Unfamiliar with Chuck Roast? In simple terms, this is what we refer to as a classic pot roast. It can be prepared mainly using two methods, by braising, or through a slow cooker.
Just follow this recipe and your Chuck Roast will be nothing short of moist and tender, packed with that rich, beefy flavor. Another delicious item to add to your potluck list, I guess.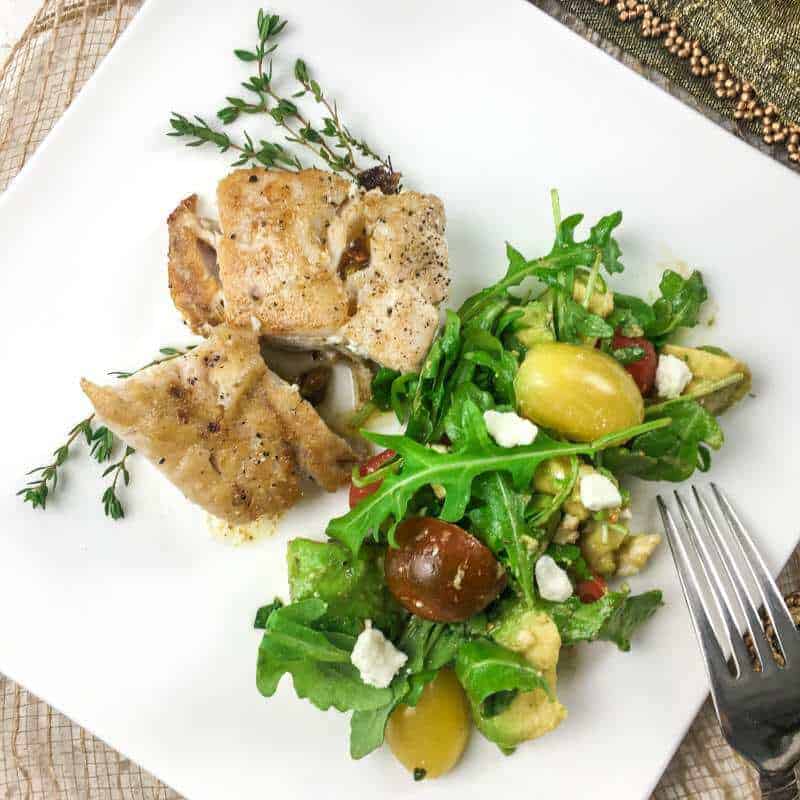 If you're looking for a new fish dish to serve your family, why not try a good, pan-fried fillet of grouper? We are also throwing in a fresh arugula salad recipe that perfectly complements your fish fillet!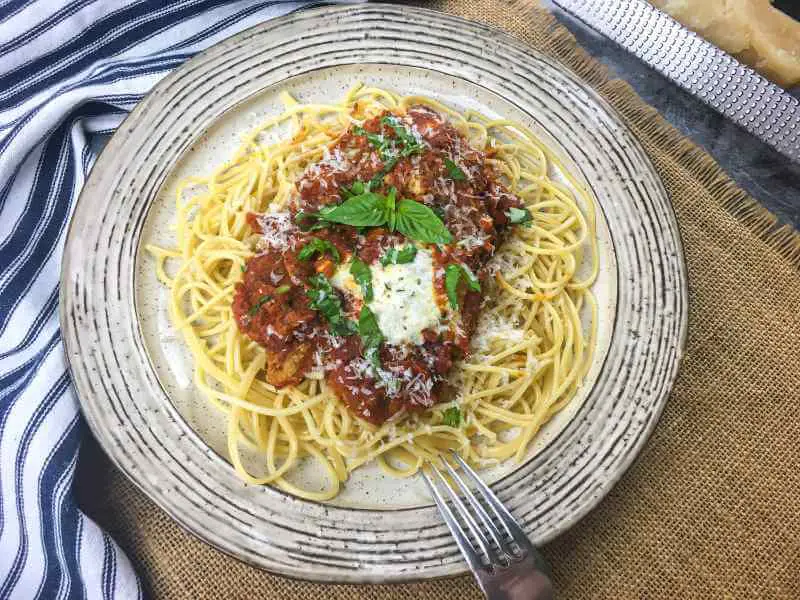 You can't say you love Italian food when you've never tried the classic parmigiana! This recipe has been exclusively crafted for your little ones to suit their palate. So go ahead and make their birthday – or any day – memorable with this foolproof recipe. Bravi!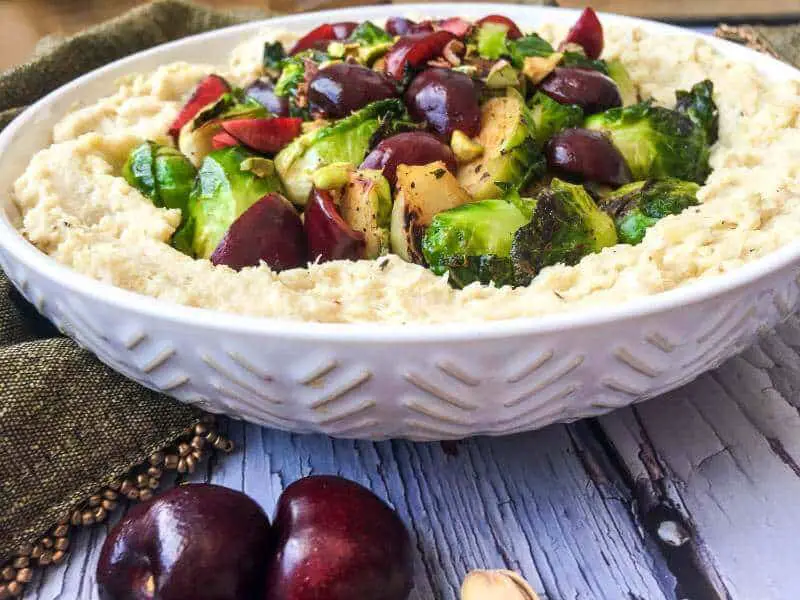 We're taking low-carb to a whole new (and colorful level) with this recipe! The soft, mushy texture of the apple-cauli mash pairs really well with the crunchy Brussel sprouts. You can also "veganize" this dish in an instant by replacing the milk and butter with your vegan dairy substitute staples, such as coconut cream and soy milk.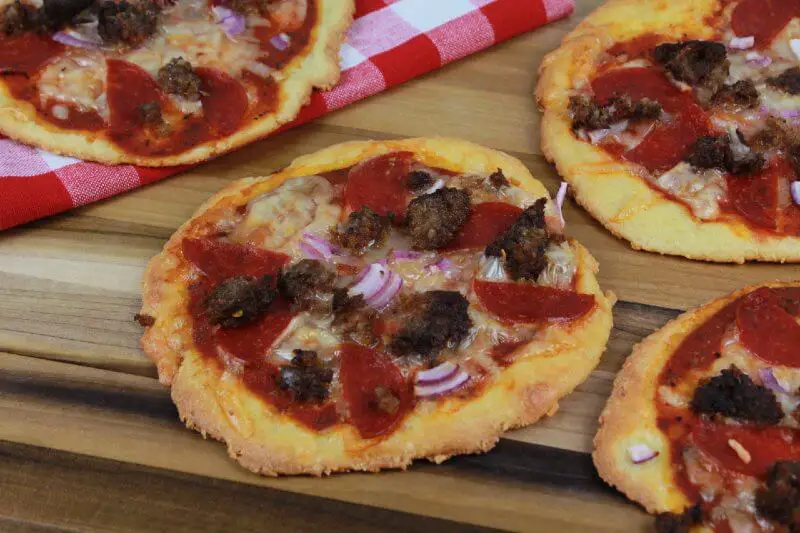 How can you say no to pizza? Well, now, you can always say yes with our low-carb pizza recipe. We're offering this healthy alternative to your favorite pie. Going low carb is not just a weight loss initiative, it's managing your sugar levels for a healthier you, and this recipe offers just that!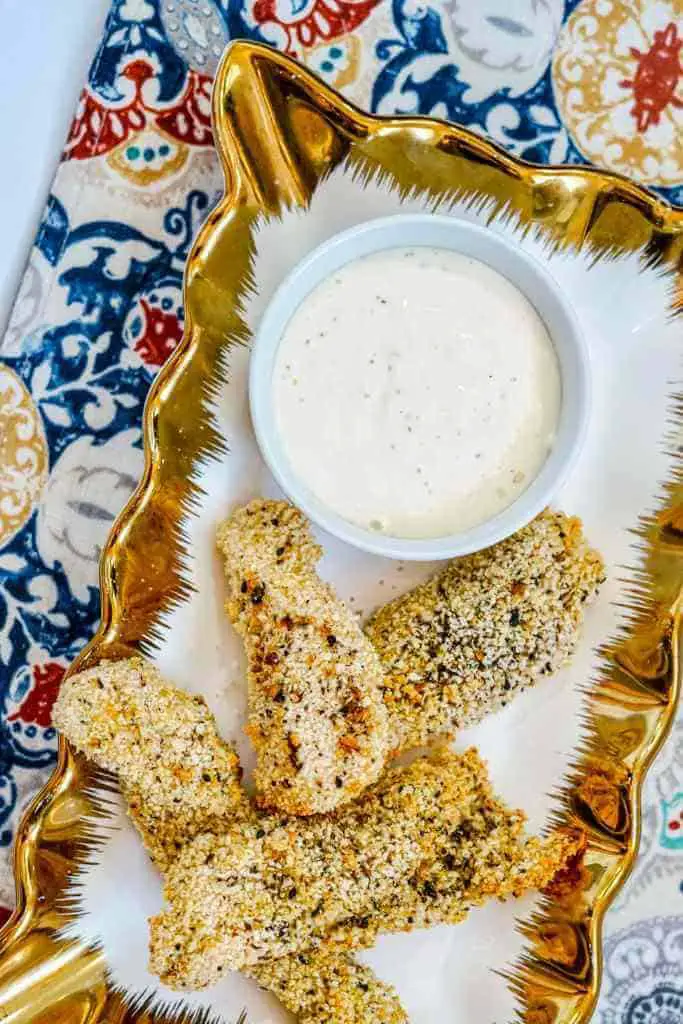 As if "everything seasoning" doesn't sound exciting enough, you'll be amazed with how many dips and sides you can pair with the crunchy yet tender chicken fingers that come out of this recipe. Another dish that you can easily prepare with your air fryer, of course!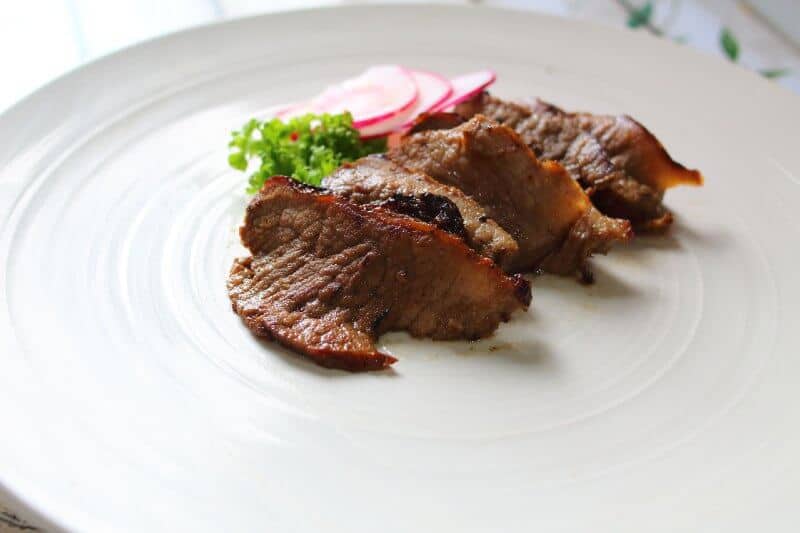 Dubious about roasting in an air fryer? We're right here in front of you saying, yes, it's definitely possible! If you think you can't handle air frying, or cooking beef (or both), then you've pulled up the perfect recipe to help you! Follow this simple recipe for that perfectly tender, juicy slab of beef, cooked in just a fraction of the time!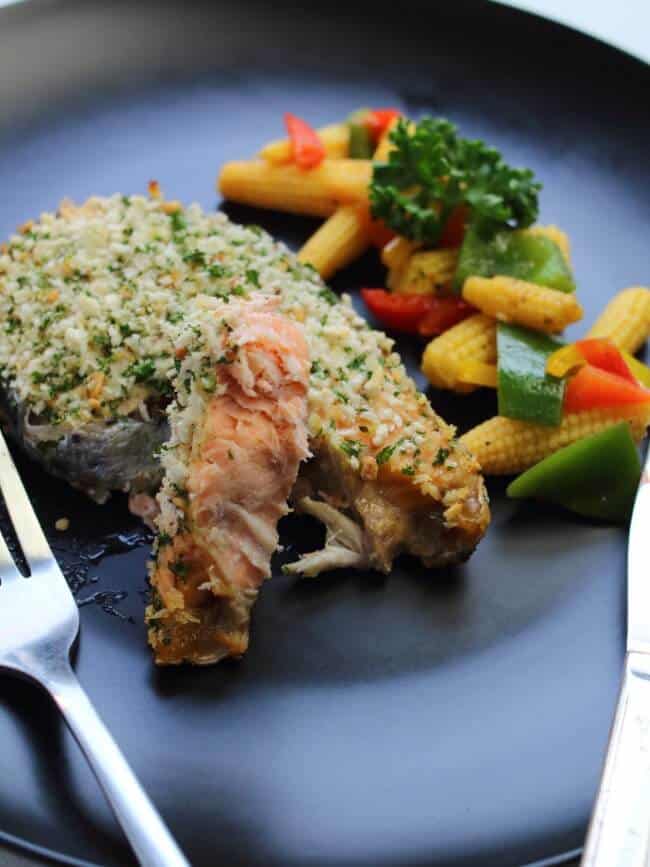 Is cooking salmon one of your greatest kitchen fears? This guide that contains an easy recipe to follow will give you all the tips and tricks in preparing the perfect piece of salmon. You can say goodbye to those dry, overcooked salmon days.
On top of the tips and tricks, this recipe turns your salmon fillet into a symphony of flavors and crunch with a perfect herb crust.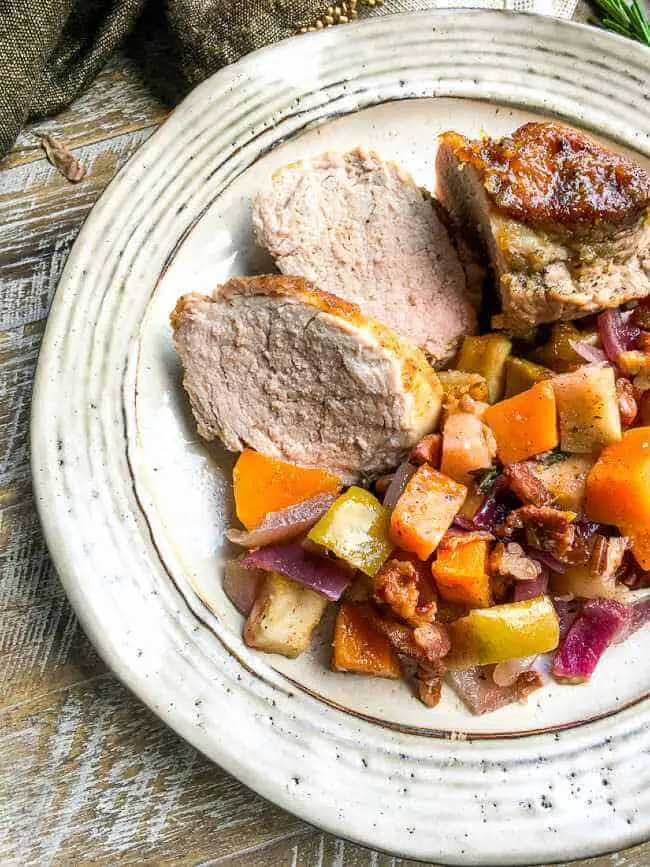 Who else here is not a fan of cooking with too many pans? I thought so. This pork tenderloin dish with a luscious honey applesauce glaze is prepared with a single skillet! Go from cooking to serving in an instant. The meat and sauce pairing in this dish simply takes it to a whole new level. Try it!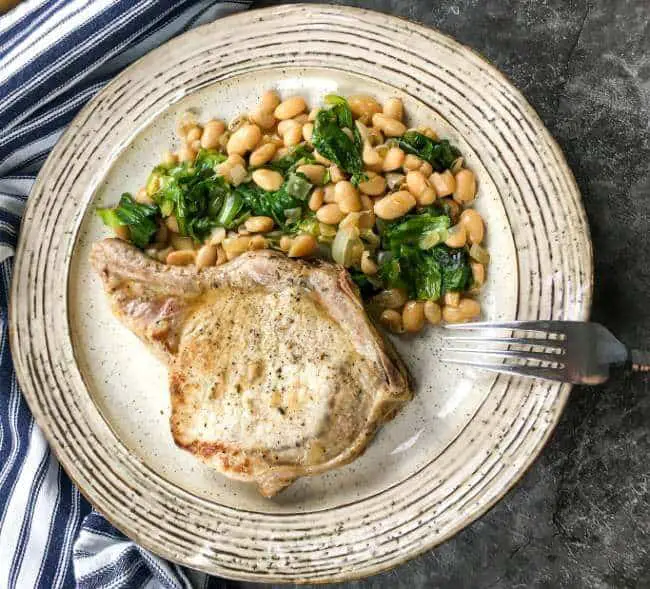 What is escarole? It is not one easy romaine to spot on those fresh produce shelves, I tell you! Because of its versatility, escarole can be used in several dishes, especially in the traditional Italian wedding soup minestra maritata.
But please take my word for it, escarole tastes wonderful with meat and beans, which is why we offer you this recipe to try out. Yes, you're welcome!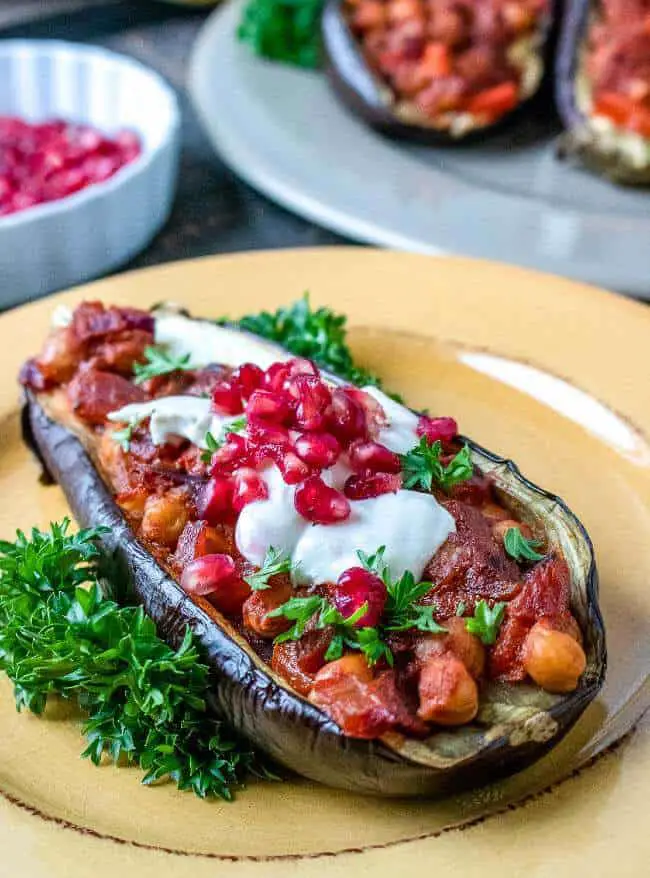 This flavorful and super healthy dish is also bursting with colors, which makes it a perfect centerpiece for any occasion. It is also meat-free, so it is a party of flavors that everyone can enjoy without worries – especially those who are watching their health and looking after dietary restrictions.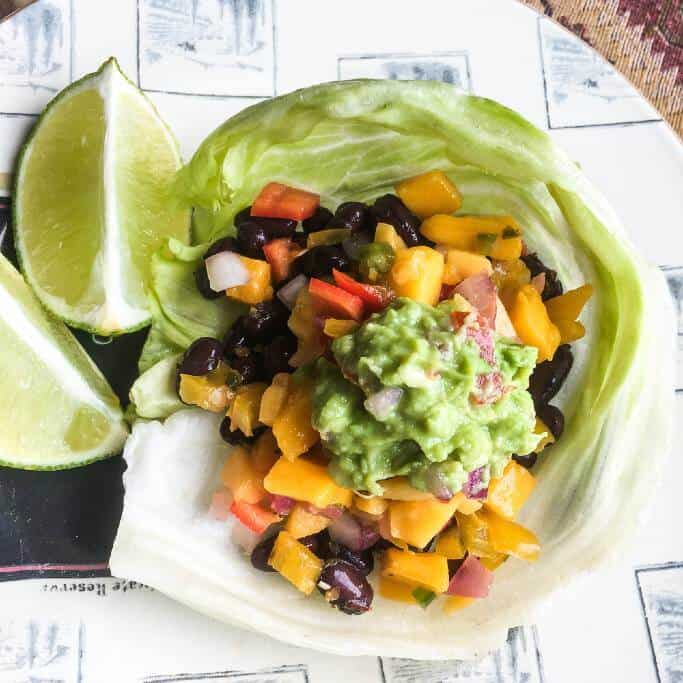 When we talk about tacos, we often think about which meat type we would like to go with it. Pork? Chicken? Beef? These go really well with everything else in your tacos, but today, I am sharing a vegan version of the traditional taco, without missing any of the Mexican flavors that we all love. Give it a shot!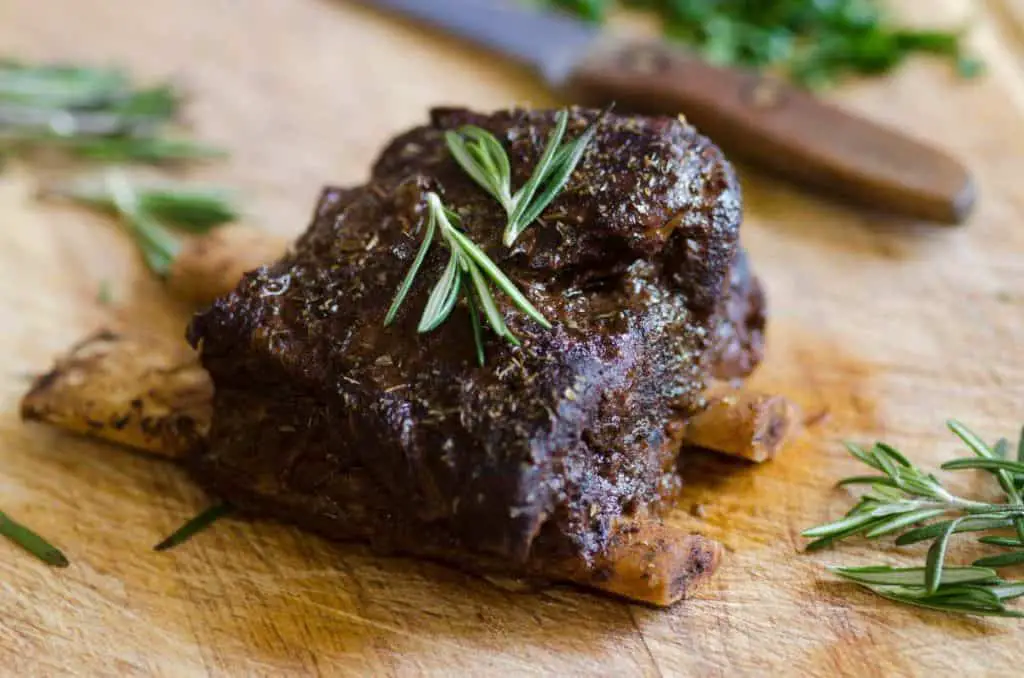 Comfort food need not be the sweet ones. They can be pizza, burgers, and even the best ribs! Make your very own succulent beef short ribs with this recipe. We've also tweaked the preparation a bit, so you wouldn't need to fire up your grill and prepare this by just using your oven.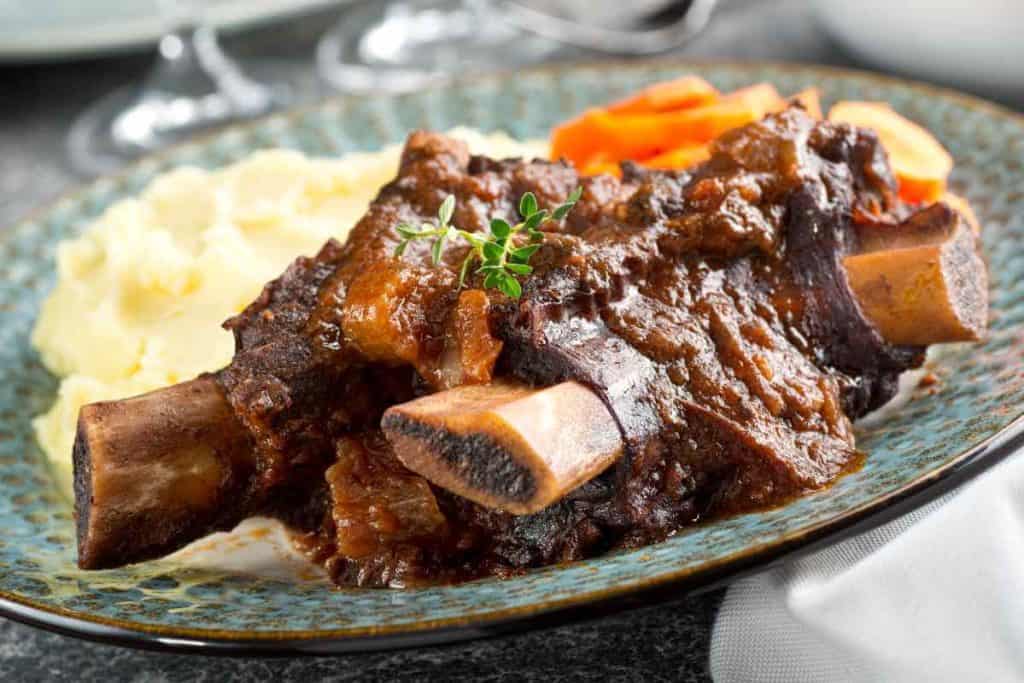 A slow cooker can really be one of the best kitchen investments you'll ever make, especially if you are fond of preparing meat that takes time to tenderize, such as beef. Follow this simple recipe and you'll be serving portions of tender, succulent, melt-in-your-mouth beef ribs in no time!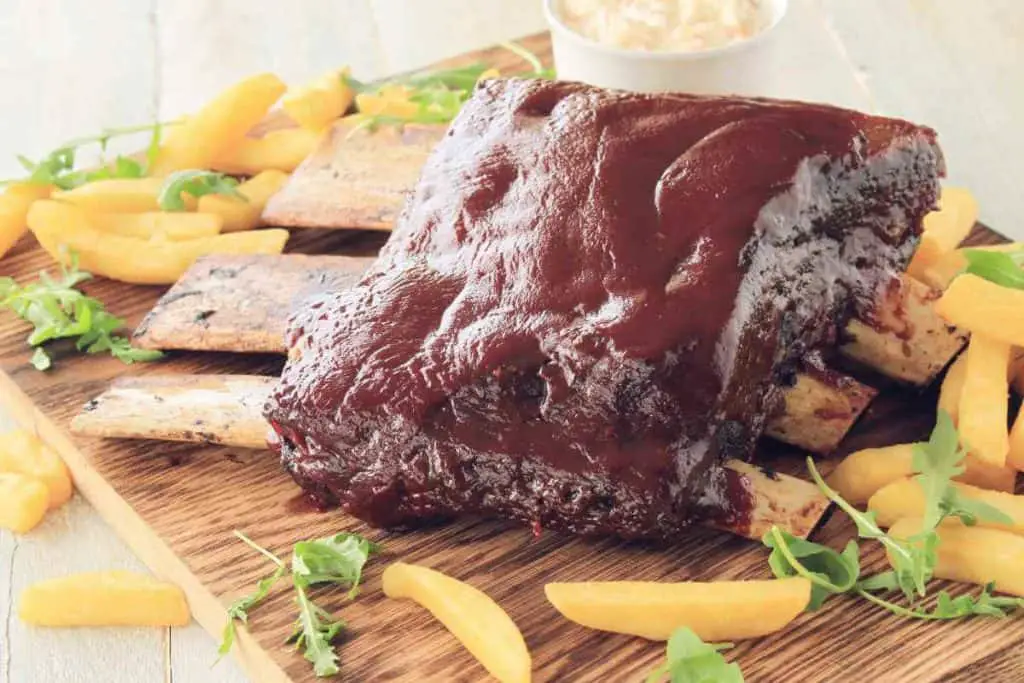 While we crave the outdoor experience of cooking beef ribs outside, on a smoking, flaming grill, the weather doesn't allow us to. My husband and I discovered this foolproof recipe in preparing beef ribs that are so juicy and so tender, the meat would fall right off the bone.
The only thing that you would worry about next would be: which side dish to serve with these ribs? We've included our suggestions on what to best pair your ribs with. Enjoy!
31. Kalbi Short Ribs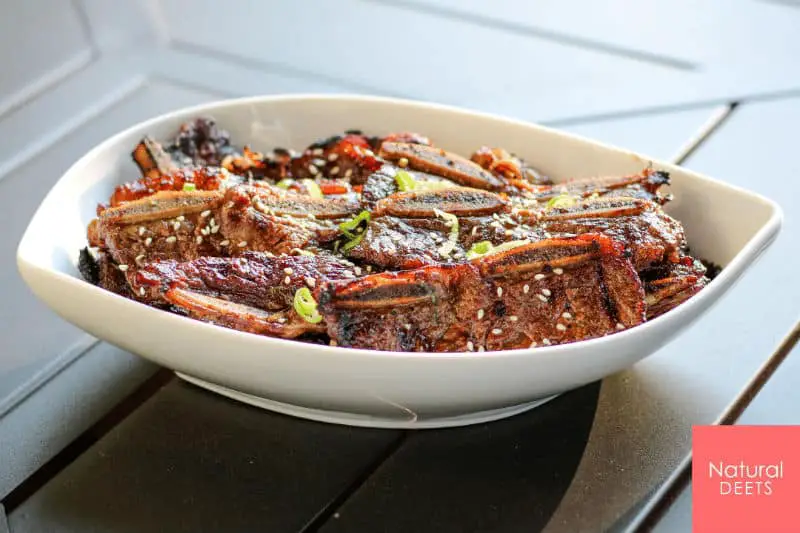 Are you a BBQ junkie? Why not have these mouthwatering Kalbi short Ribs mentioned on Natural Deets. The recipe can be kid-friendly depending on what you'll put in your Kalbi sauce. The original sauce recipe includes sesame oil, green onions, soy sauce, honey, ginger, and garlic. You can also add apple cider vinegar and red pepper flakes for an unforgettable flavor!
32. Delicious Pork Loin In The Crock Pot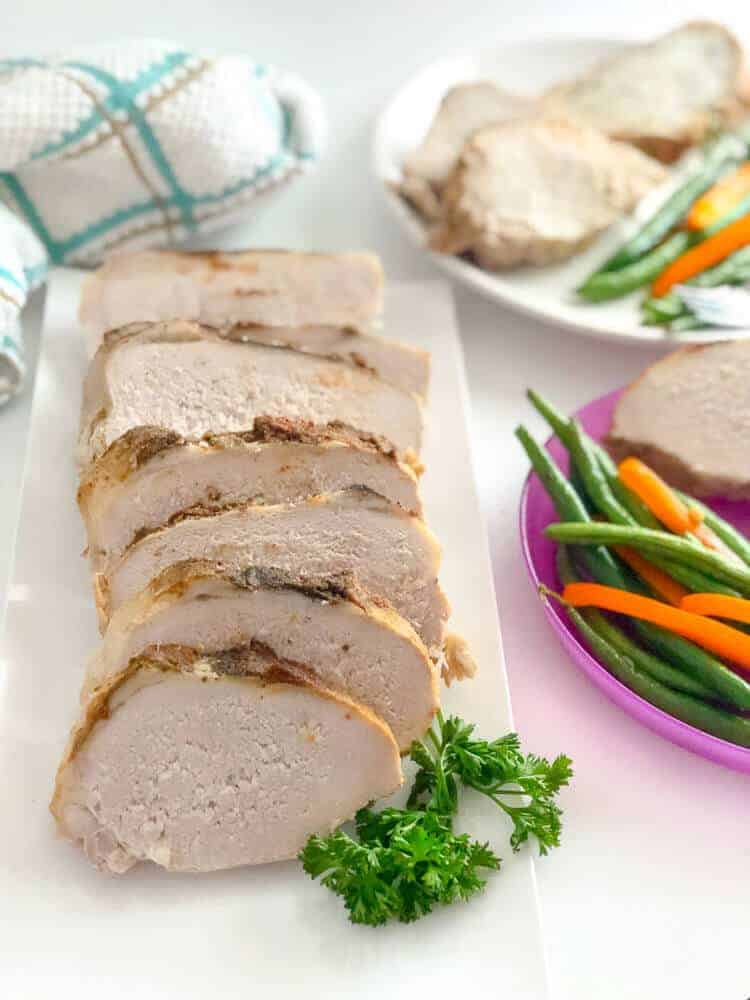 If you're lucky to have an extended family or you have a lot of guests coming to dinner tonight, consider cooking Delicious Pork Loin in the Crock Pot shared by On My Kid's Plate. This soft meat dish is good for children – even toddlers, if you shred the meat. The cook time is about six hours so make sure you start cooking early.
33. Ground Beef Zucchini Noodles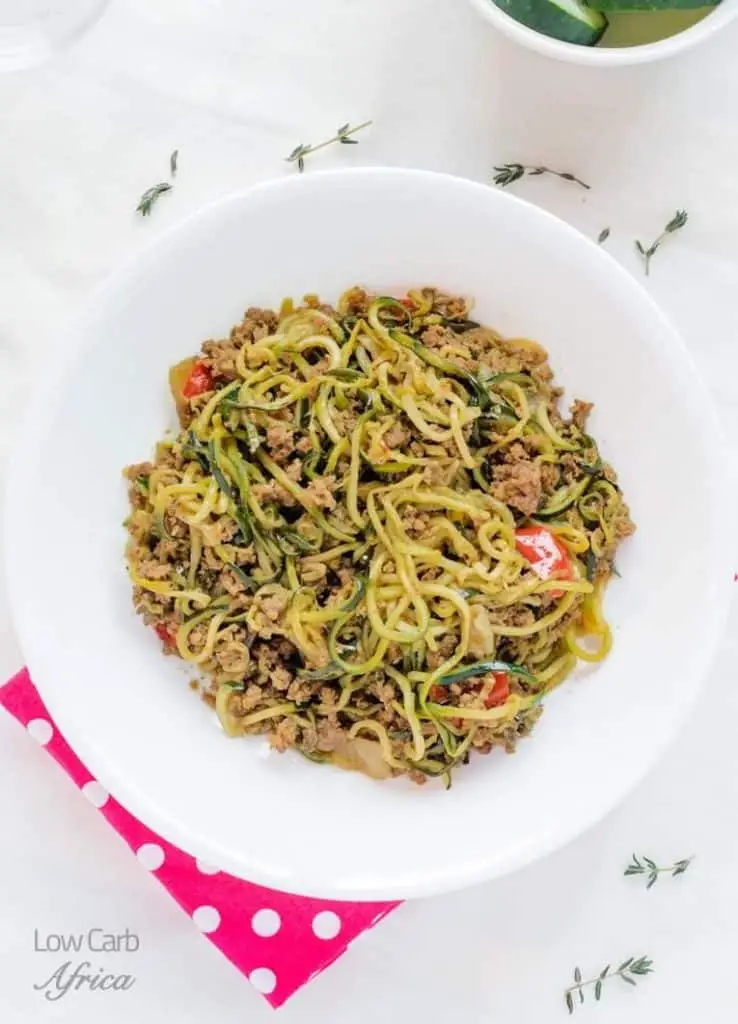 Zucchini noodles are highly popular among vegans and vegetarians, but it doesn't mean meat eaters can't have healthy "noodles" for dinner. When you combine ground beef and zucchini noodles, you get a perfectly healthy and hearty meal at the same time. This dinner is low in carbs but high in protein. Find a recipe on Low Carb Africa.
34. Spicy Chicken Skewers & Turmeric Rice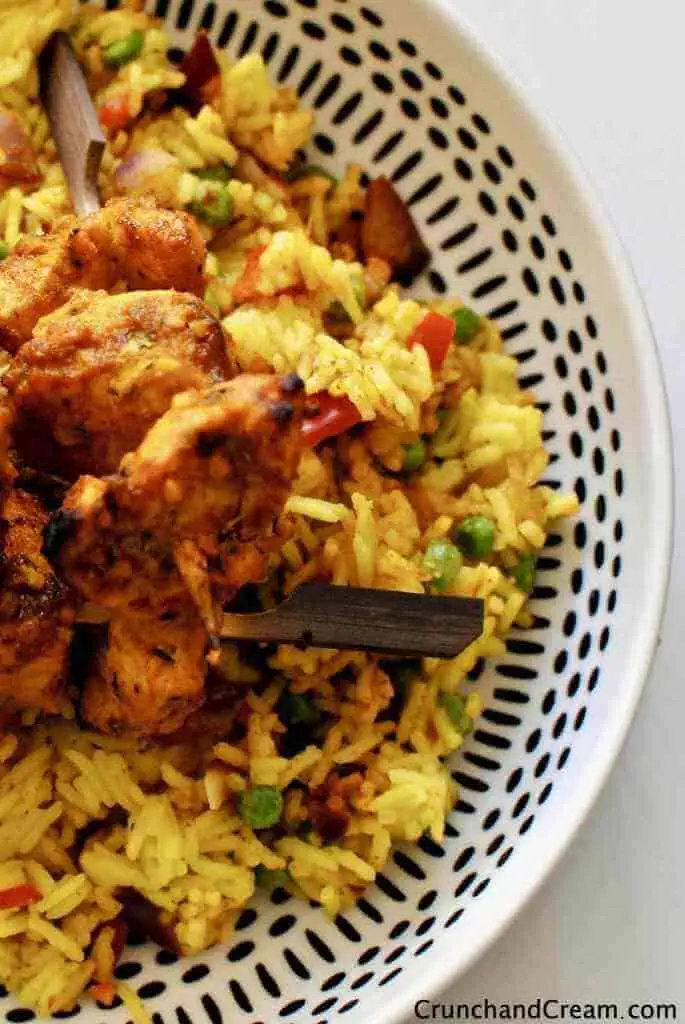 If your family members crave something spicy for dinner, these tasty chicken skewers served with turmeric rice will satisfy everyone's taste buds. It takes about 25 minutes to cook this dinner, albeit you'll need to marinate the meat for at least one hour. Many thanks are flying to Crunch and Cream for sharing this amazing dinner idea. 
35. Coconut Shrimp Curry With Rice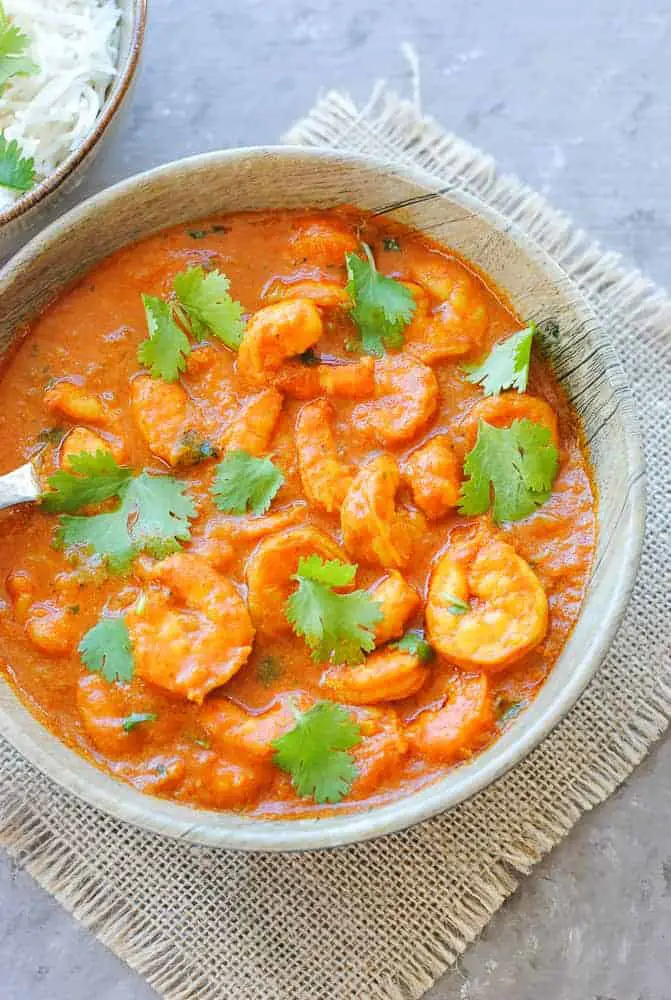 It's hard to cook with daily jam-packed to-do lists, and this is where one pot meals save us. This Coconut Shrimp Curry with Rice recipe takes about 30 minutes to make and doesn't require too much effort. The creamy texture of this meal will make everyone ask for more. You can find the full recipe on Indian Ambrosia. 
36. Freezer-Friendly, Cheesy Chicken Enchiladas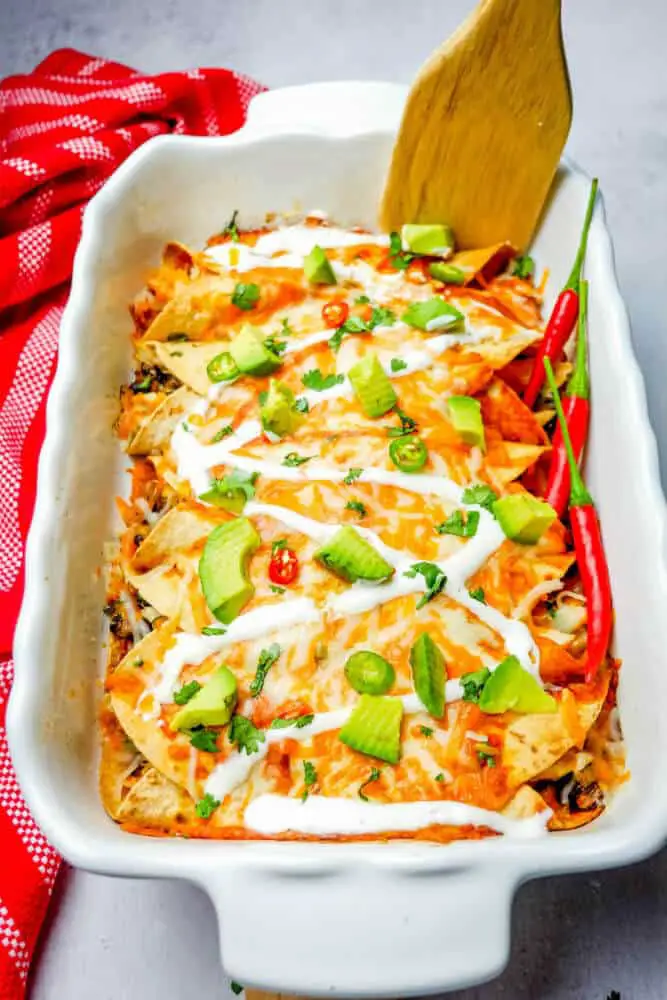 Enchiladas take a lot of time and effort to make, but it doesn't mean you can't enjoy them for dinner in the middle of the super busy week. Dedicate an hour on Sunday to cook and freeze these delicious Cheesy Chicken Enchiladas. Treat your family to their favorite meal anytime no matter how busy you're. Find the recipe on Powered by Mom.
37.  Special East Indian Chicken Tope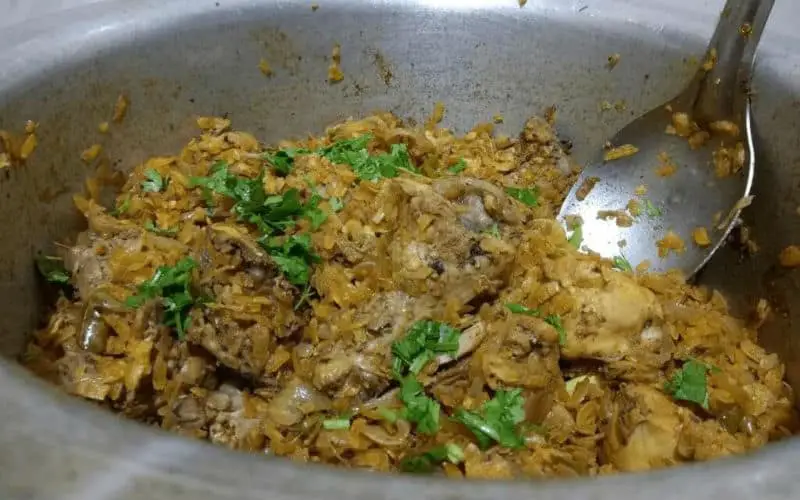 The ideal all-in-one meal shared by Abby on The Winged Fork is another great dinner idea that will jazz up your cooking routine. These chicken tope are spicy and have a finger-licking flavor due to a mix of spices used when cooking. East Indian cuisine has always been known for its unique use of various spices.
38. Keto Chicken Satay With Peanut Sauce And Coconut Milk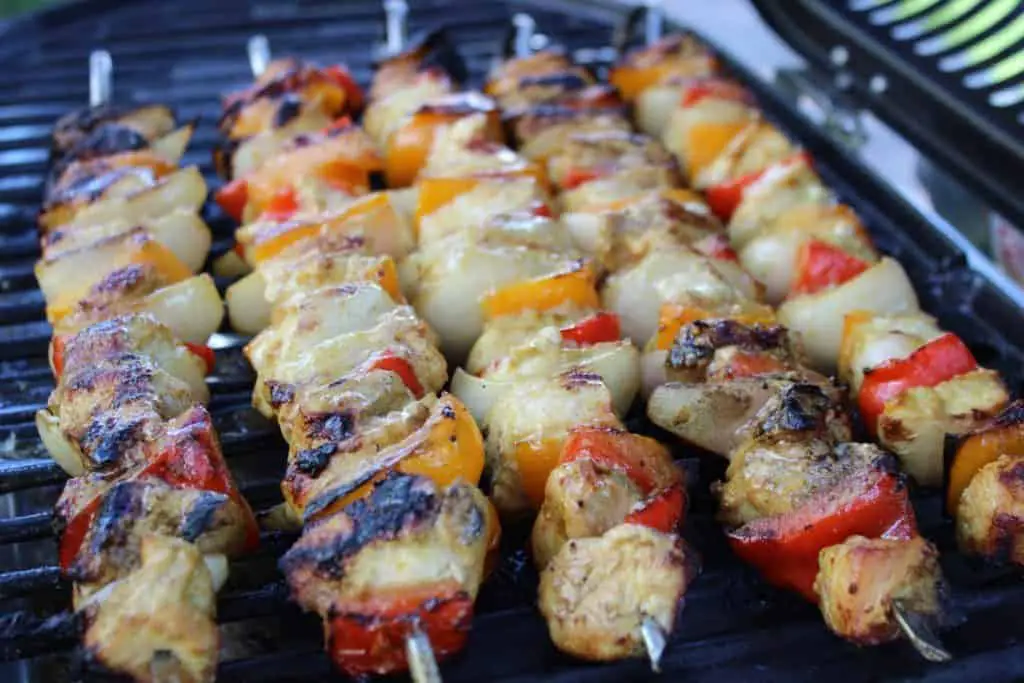 Gone are the days where fat was so bad for us. Today, keto diet allows us to enjoy creamy, fatty, and healthy meals without worrying about extra pounds. Both coconut milk and peanut butter contain fats, which can actually be good for you. If you don't eat chicken, you can use tofu instead. Both versions are astonishingly tasty. Find the recipes on Keen for Keto.
39. Sorpotel Pav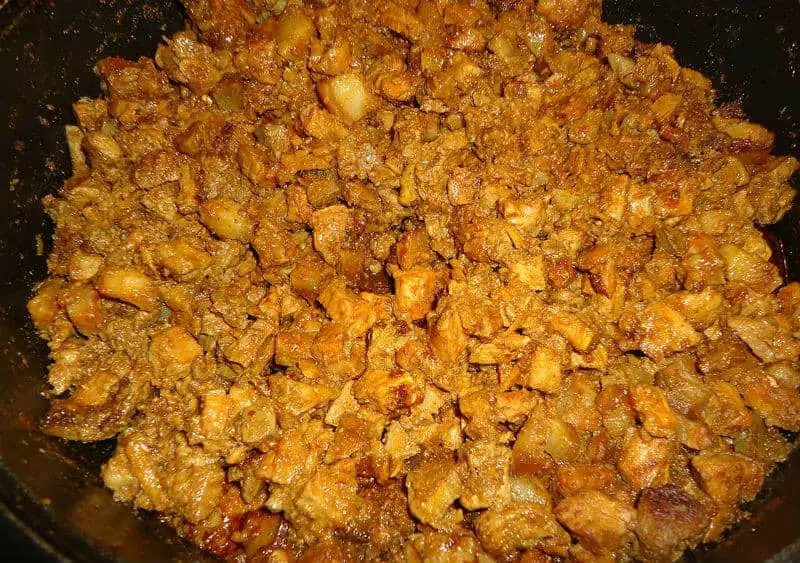 Also called Sarapatel and Sarpatel, Sorpotel Pav is a Portuguese dish, which is now more popular in the Konkan region of India. You can find Sorpotel Pav on different festivals in India or cook it at home. After all, you can fly to India each time you want to enjoy Sarapatel, right? The recipe is provided by Jude on The Winged Fork.
40. Spanish Vegan Paella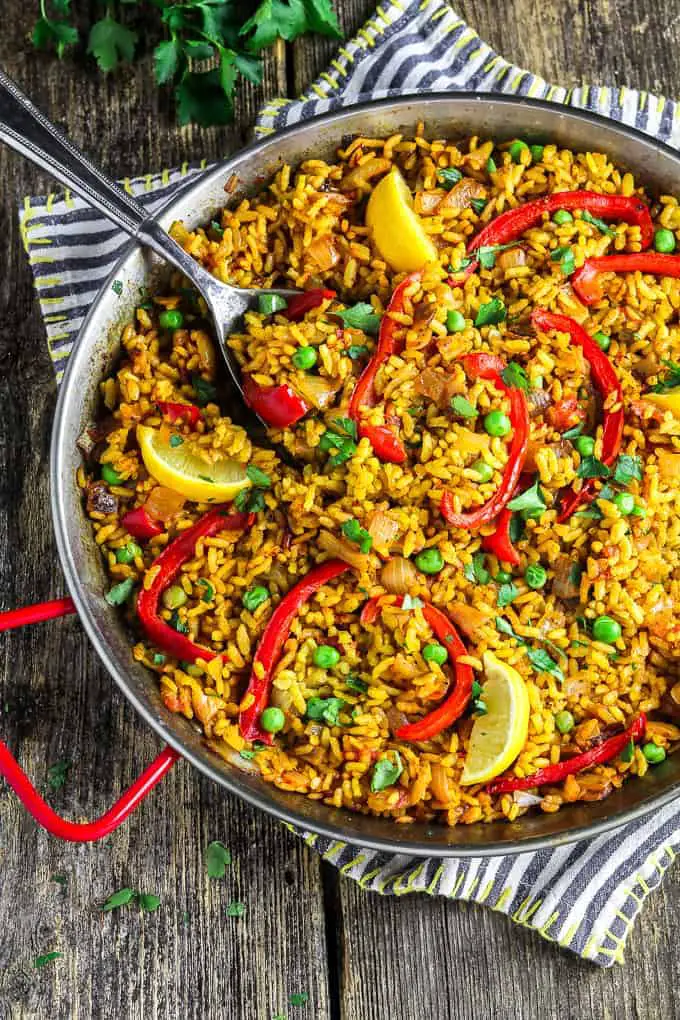 All vegans out there feast! Here's an incredible recipe found on Vegan Huggs that you can try cooking for dinner tonight. The mesmerizing aroma, caramelized crust, smoky flavor, and golden color will even allure meat eaters. The meal is gluten-free and it takes 30 minutes to cook.
41. Instant Pot Chicken Fajitas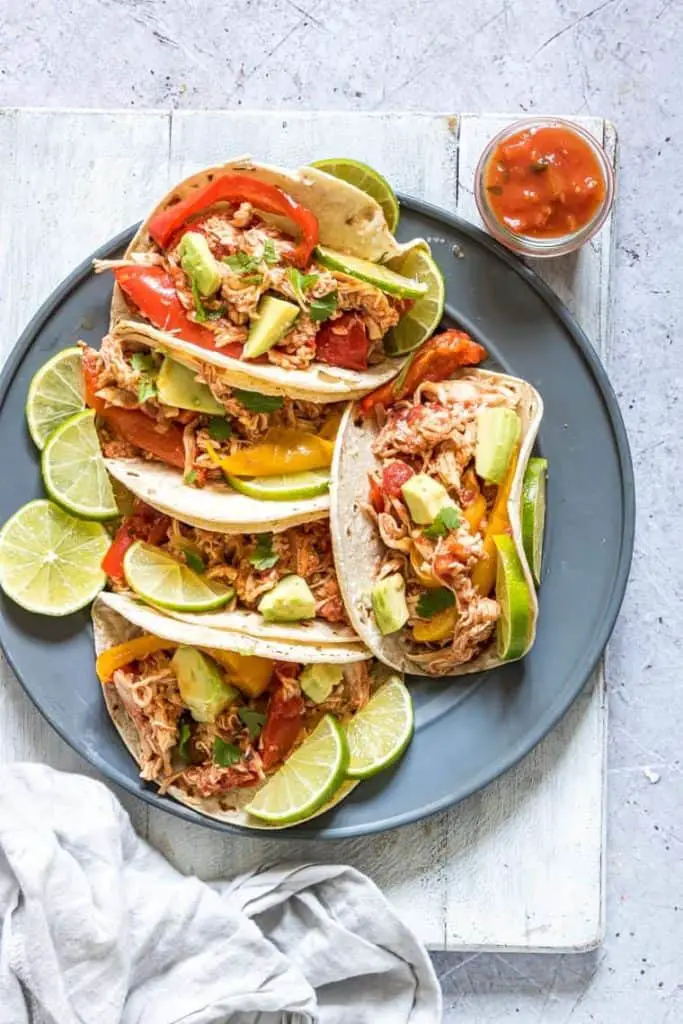 If you're on a gluten-free diet and you crave fajitas, take a look at this recipe on Recipes from a Pantry. These healthy chicken fajitas are easy to make and they can be a fast dinner idea. Moreover, since it's a one-pot meal, you won't have too much to clean after cooking.
42. Vegan Butternut Squash Risotto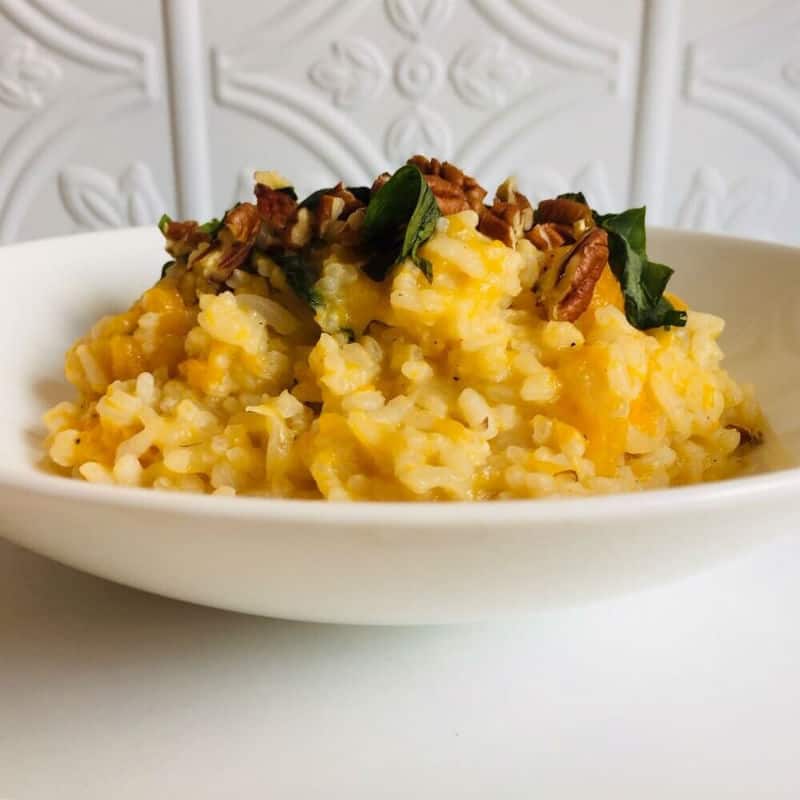 Vegan meals are overflowing with nutrients, so even if you're a meat eater why not jazz up your weekly meal plan with at least one vegan meal? Vegan Butternut Squash Risotto is ideal for busy people who have little to no time to spend in the kitchen. Find a recipe on A Sweet Alternative.
43. Hearty Baked Ziti Recipe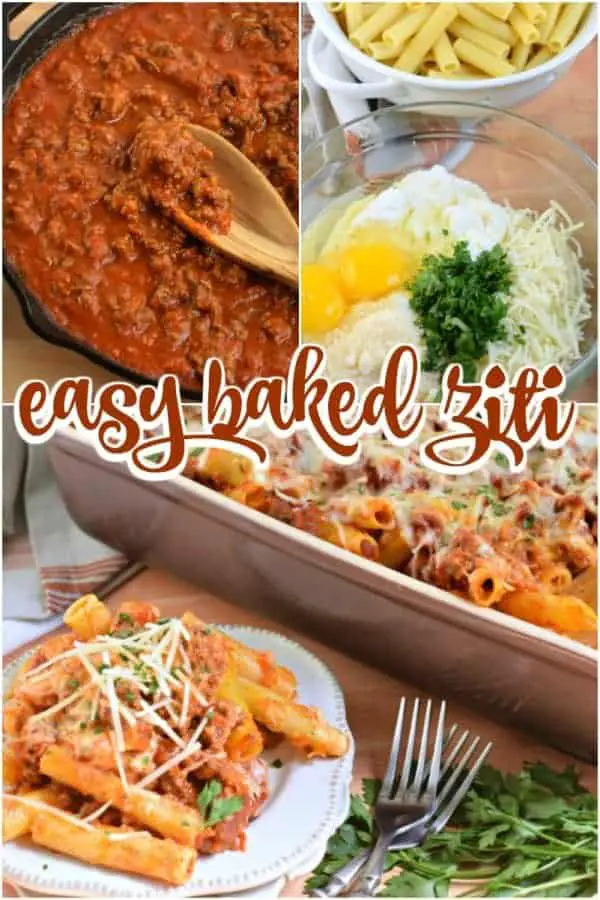 Italian dishes are outstanding yet Italian restaurants can drain your budget. Want to enjoy Italian cuisine without leaving your home and running into debts? Give thanks to Aimee, the author behind Shugary Sweets, for this incredible cheesy Hearty Baked Ziti Recipe. This is a win-win solution for picky eaters, as well.
44. One Pot Turkey Parmesan Pasta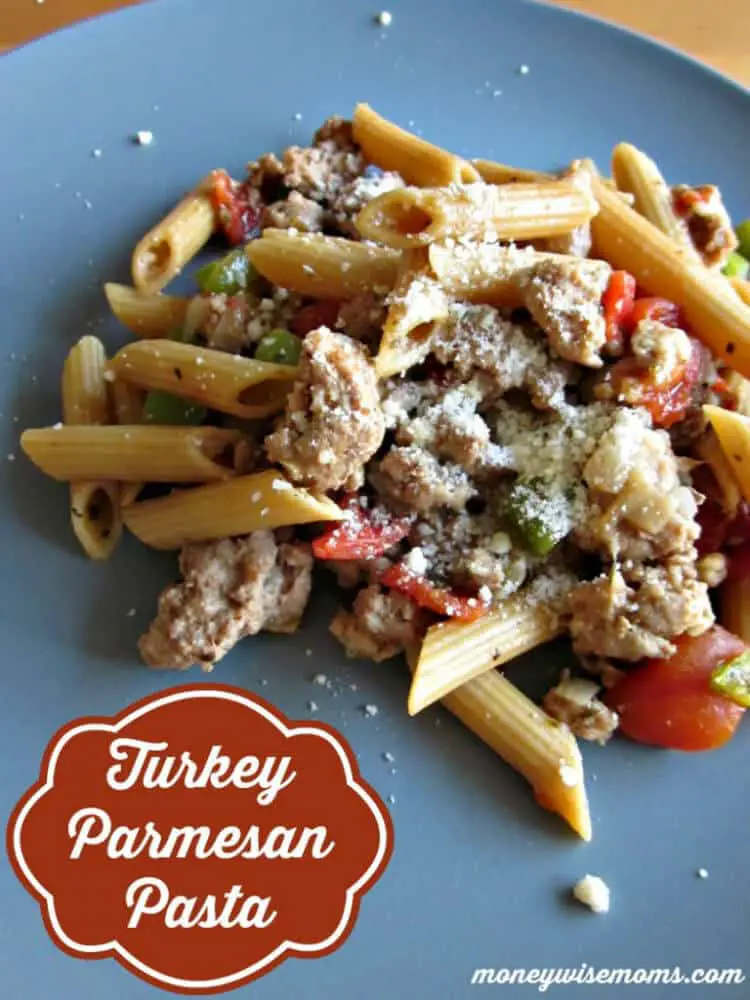 One of the best things about pasta is that it can be different each day. Get your dinner on the table faster by making this simple yet delicious One Pot Turkey Parmesan Pasta. The cooking instructions provided by Money Wise Moms will help you make a delicious meal in 20 minutes.
45. Summer Vegetable Orzo with Chicken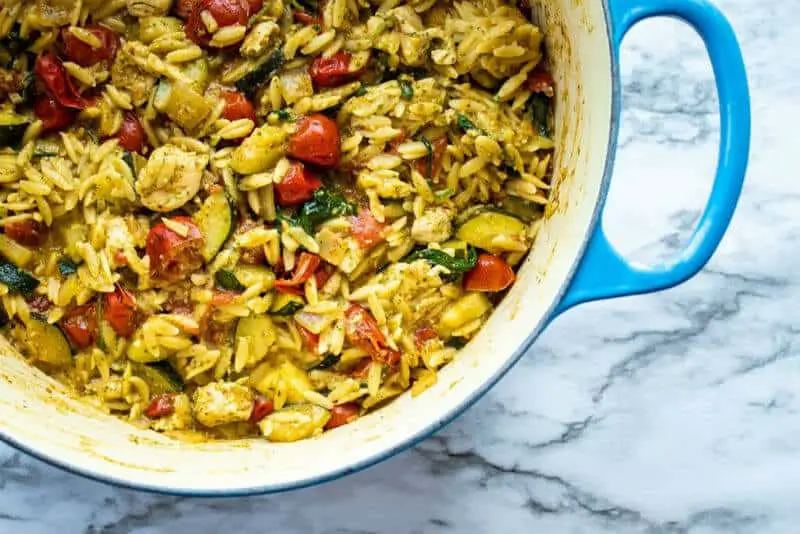 If you love pesto flavor, summer veggies like spinach, zucchini, and cherry tomatoes, and sautéed chicken, you can have them all for dinner. Summer Vegetable Orzo with Chicken is packed with nutrients and it's highly filling. You can experiment with different veggies to make something unique each time. Find the cooking instructions on The Recipe Well.
46. Easy Creamy Chicken Marsala Recipe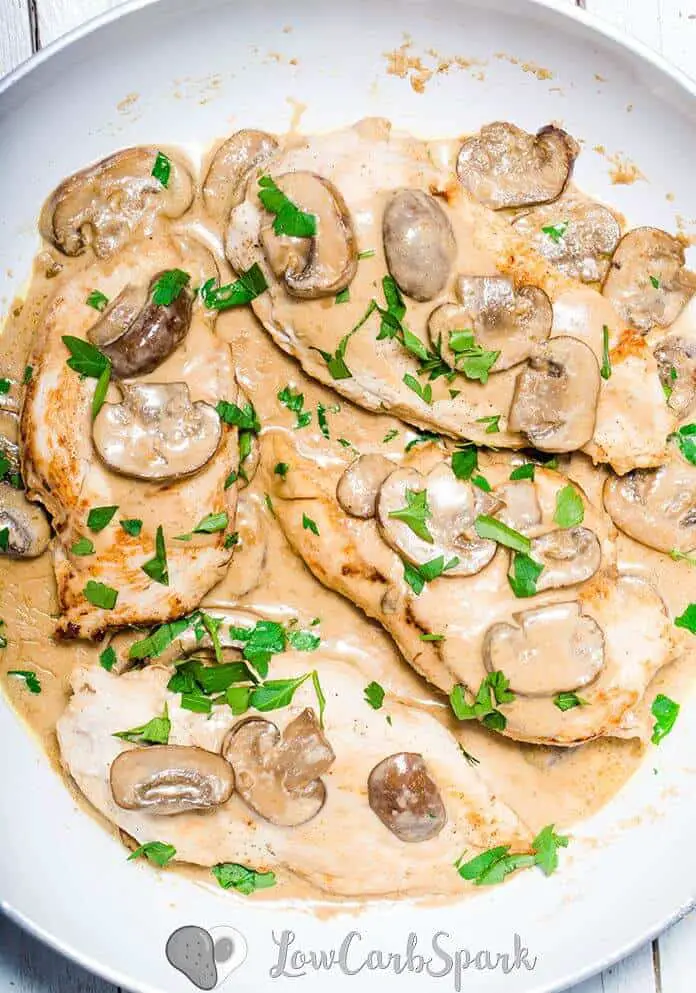 Check out another dinner idea for an Italian-themed evening. Creamy Chicken Marsala takes 30 minutes to cook and it's amazingly delicious. Whether you want to wow your guests or family, this creamy dish is a win-win solution. See how it's cooked on Low Carb Spark. The meal is keto-friendly and offers a diversity of flavors.
47. Vegan Shakshuka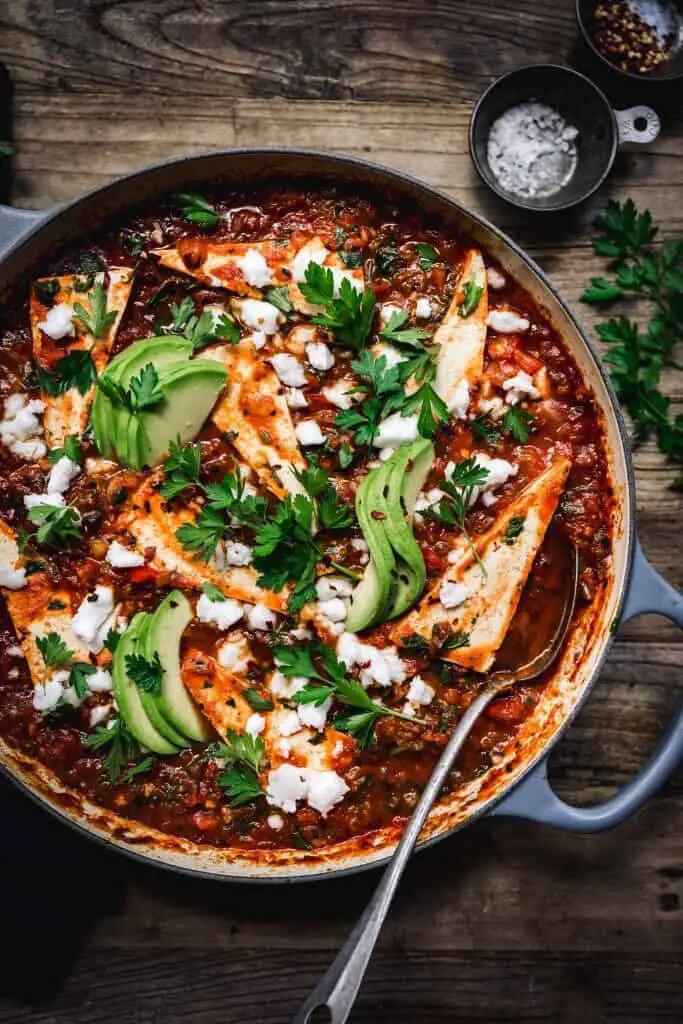 Vegan Shakshuka is utterly addictive as it's made from plenty of spices and veggies, as well as dairy-free feta, and tofu. It's vegan-friendly and easy to make. Keep in mind that you'll need more than an hour to cook Vegan Shakshuka by Lexi and Beth, a mother-daughter team on Crowded Kitchen.
48. Lentil Bolognese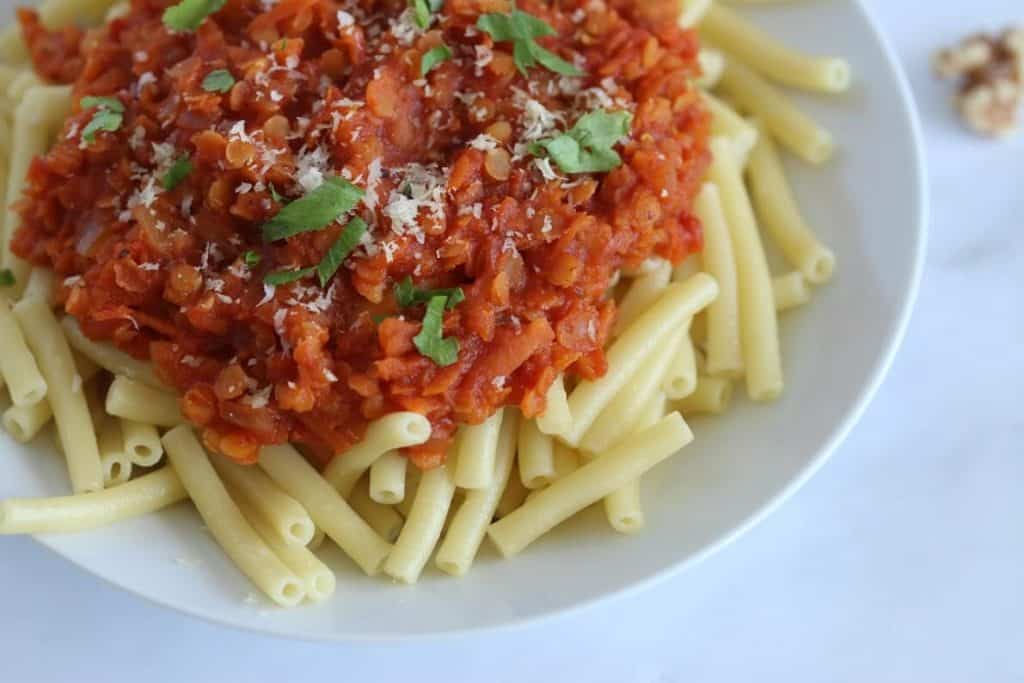 Renana's Kitchen offers an interesting Bolognese version that will make your family, including meat eaters, ask for more. The trick is, this meat sauce doesn't have meat in it. Lentil Bolognese is an excellent way to make both vegans and meat eaters happy with dinner. The taste and flavor of this meat-free Bolognese is incredible.
49. Delicious And Easy Vegan Coconut Curry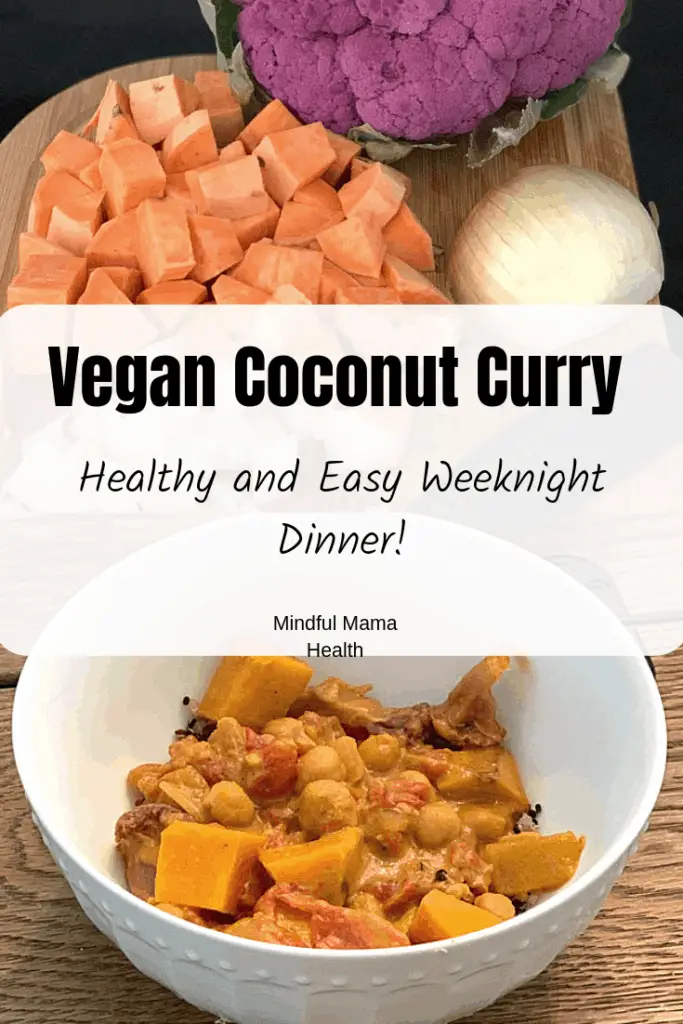 Whether you're on a weight loss diet or you're simply trying to eat healthier, incorporate this Vegan Coconut Curry from Mindful Mama Health into your meal plan. This dinner idea requires about 30 minutes of your time and it's rich in proteins and plenty of vitamins and minerals. Plus, it's super easy to make.
50. Delicious Indian Chicken Curry Recipe with Coconut Milk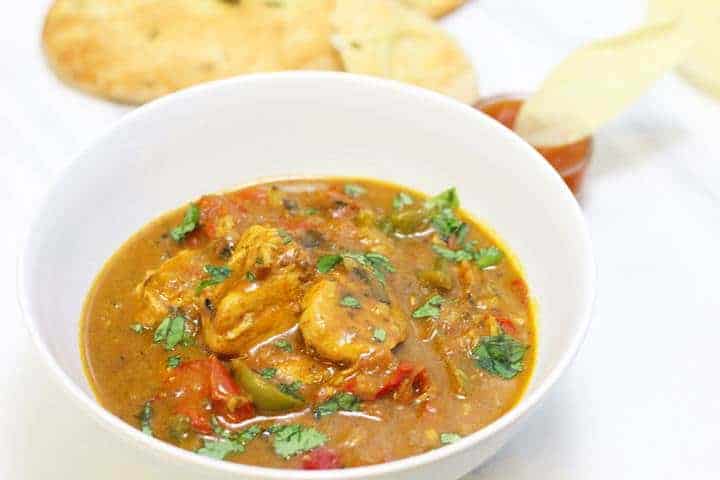 If Vegan Coconut Curry isn't for you and you crave meat in your curry, you can try this spicy Indian Chicken Curry Recipe with Coconut Milk from Gav's Kitchen. If you're going to cook for your children, you can make your curry less spicy but more flavorful. The ingredient list is simple and cooking instructions are clear. 
51. Mustard Chicken Recipe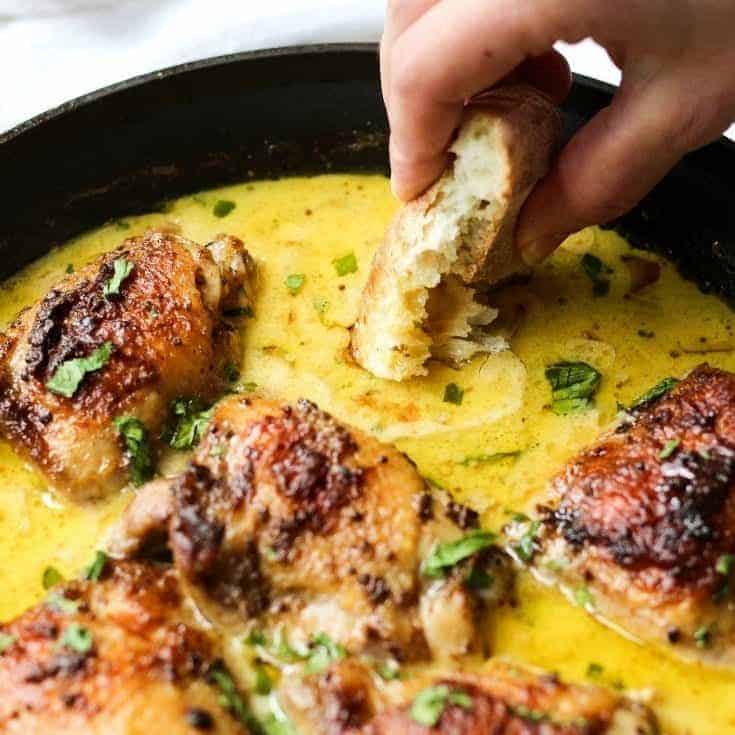 Want something unusual for dinner tonight? What about French cuisine? After a couple of Italian meals, this creamy Mustard Chicken shared by Lavenders and Macarons will make your dinner exciting. The perfect combination of mustards makes the meal taste differently yet it won't be too spicy when compared to similar Indian meals.
52. Instant Pot Poor Man's Burnt Ends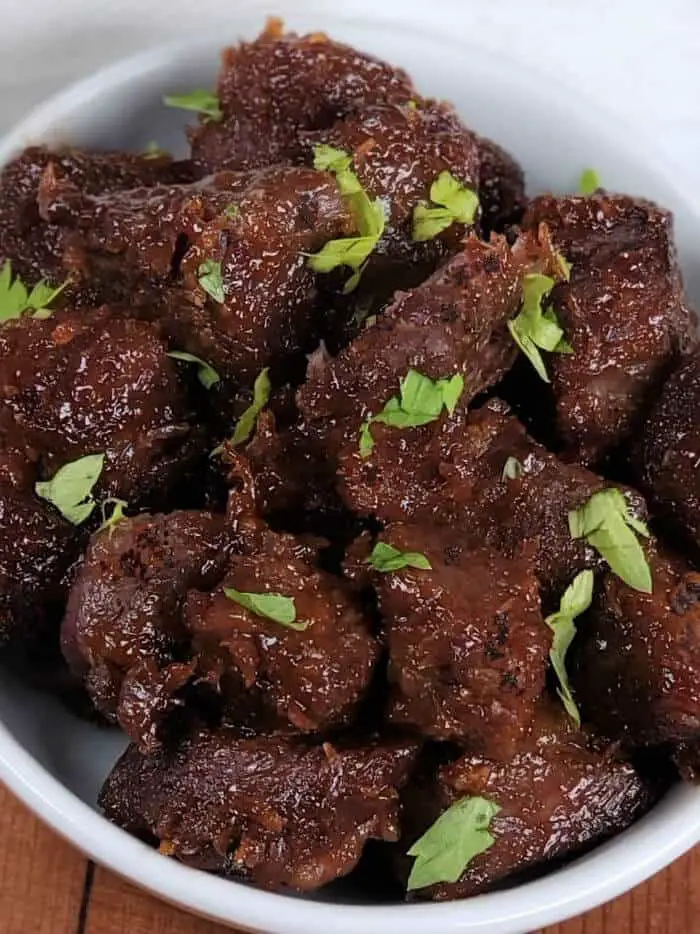 As funny as the recipe title sounds, it ensures a filling, nutritious, and delicious dinner. It takes a bit more than 30 minutes to make Instant Pot Poor Man's Burnt Ends and requires minimal ingredients. The recipe found on This Old Gal provides a lot of cooking tips, which will help you alter the recipe to meet your eating needs.
53. Taco Stuffed Shells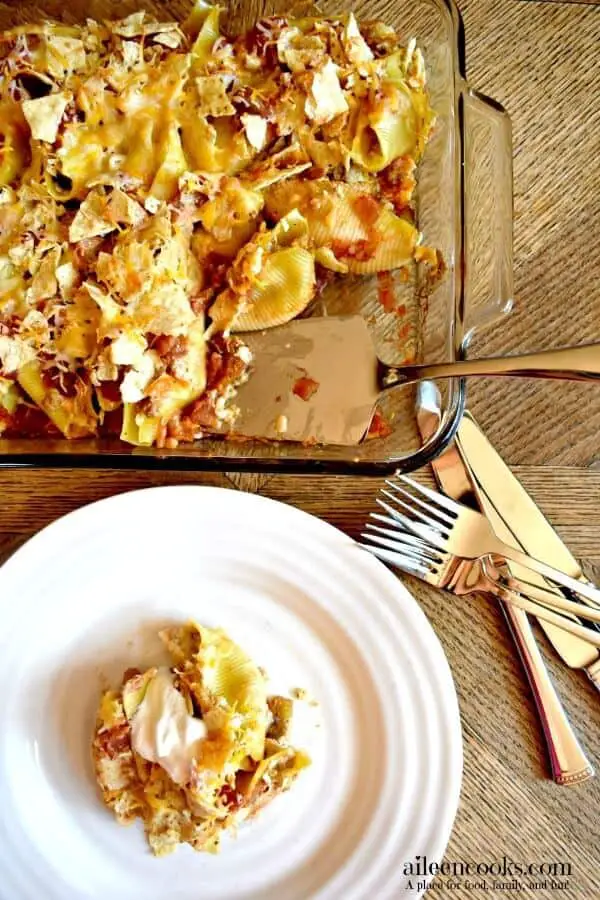 Freezing is a great way to have dinners at home, saving your time and money. Taco Stuffed Shells found on Aileen Cooks are freezer-friendly and there are multiple ways to make them. For instance, you can fill jumbo pasta shells with cream cheese, refried beans, steamed or fried veggies, or taco meat. 
54. Easy Pressure Cooker General Tso's Chicken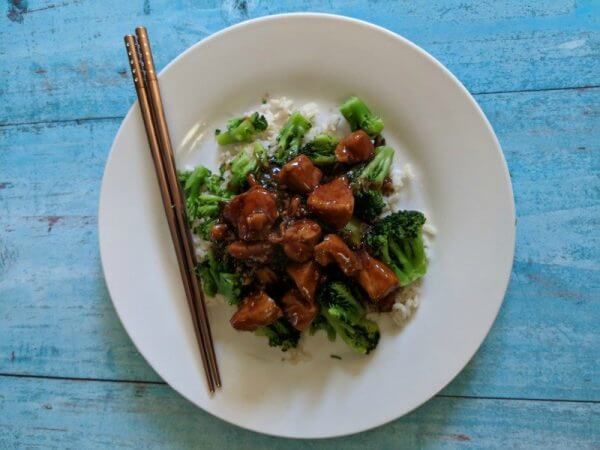 Christy Maurer at Christy's Cozy Corners shared a wonderful recipe that you can try at home. Many people spend a fortune on eating General Tso's Chicken at restaurants, so if you can't afford it, why not cook it at home? Have your little ones to help you. This Chinese meal takes nearly 25 minutes to make.
55. Green Chile Beef Enchiladas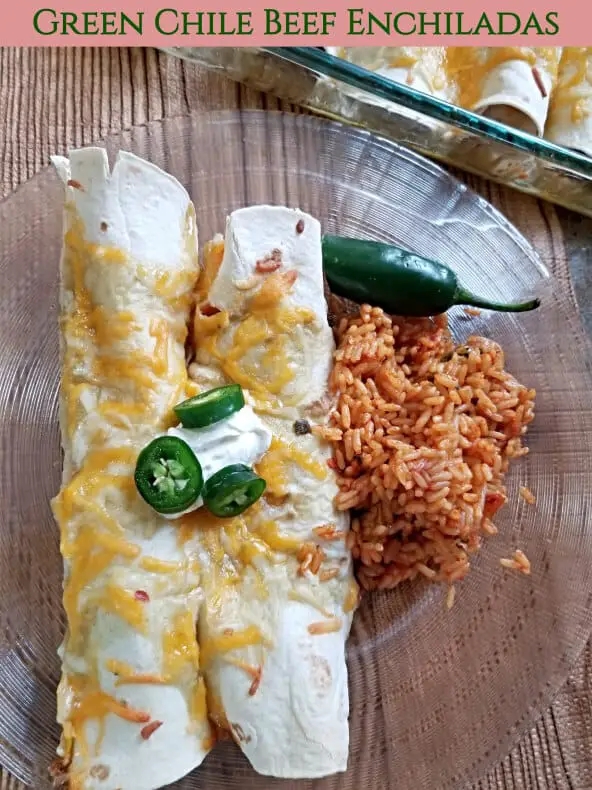 In case you're tired of eating chicken every other day, try out Green Chile Beef Enchiladas from Stef's Eats and Sweets. They're a bit spicy yet amazingly hearty and yummy. This Mexican dinner idea is budget-friendly and you can experiment with seasonings to make these beef enchiladas. If you want to go vegan, you can replace beef with beans.
56. Slow Cooked Lamb With Creamy Polenta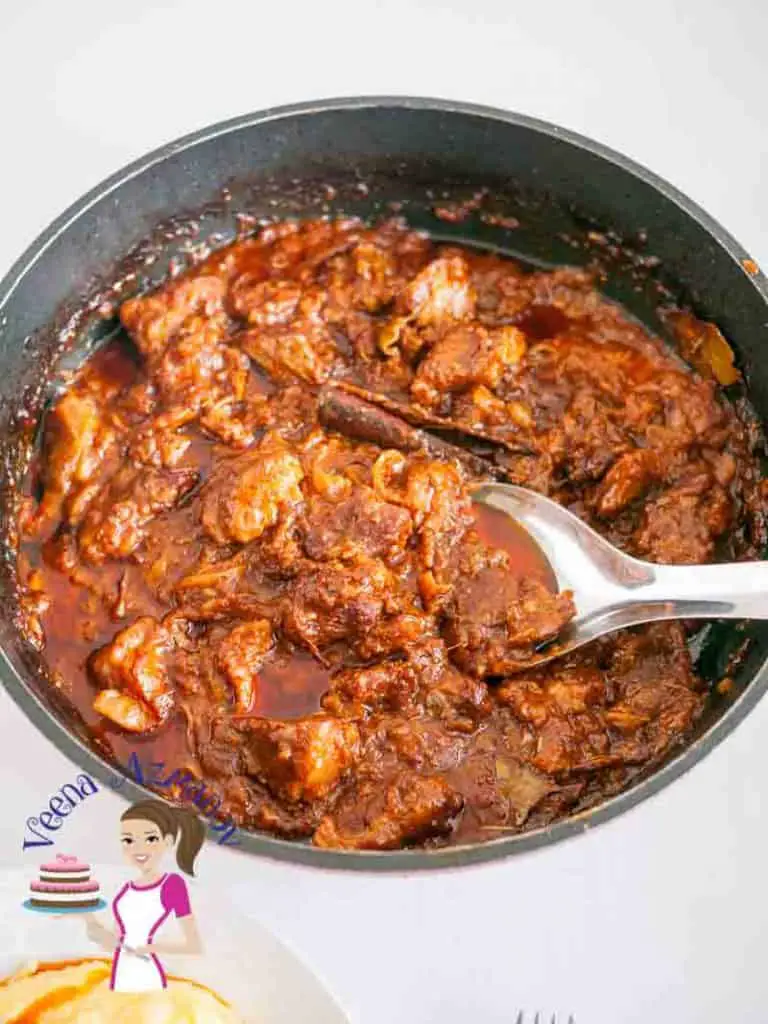 Not everyone consume lamb in their daily lives, but if you do, consider cooking this Slow Cooked Lamb with Creamy Polenta tonight. The sauce is incredible and make fork tender meat taste fantastic. The recipe requires a variety of dried herbs for extra flavor. Check out the recipe on Veena Azmanov.
57. Easy Skillet Chicken Cacciatore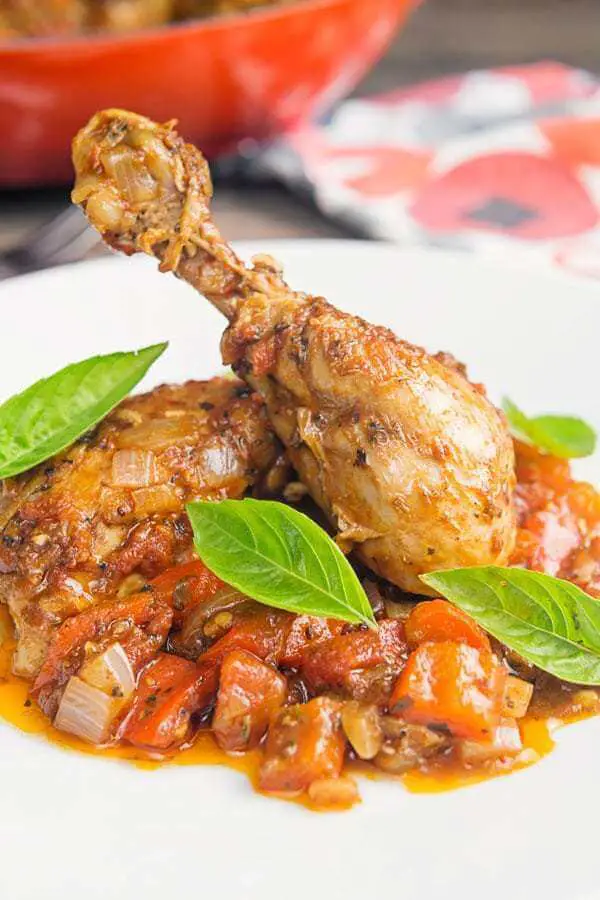 Italian comfort meals are always interesting and they impress us with a diversity of flavors. Easy Skillet Chicken Cacciatore from An Italian in My Kitchen is for those evenings when you're super tired and don't feel like cooking but still need to feed your family. This dinner is ridiculously easy to make and it requires little to no efforts at all.
58. Best Air Fryer Healthy Fish Tacos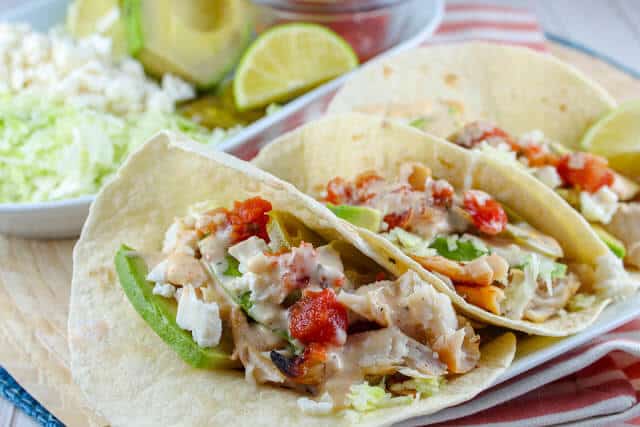 Fish lovers, we've got something delicious for you, as well. These Air Fryer Healthy Fish Tacos from The Food Hussy aren't only for Sunday brunches. You can get them ready for dinner in a jiff. Just make sure you marinate your fish in advance to make the evening cooking process faster.
59. Classic Porcupine Meatballs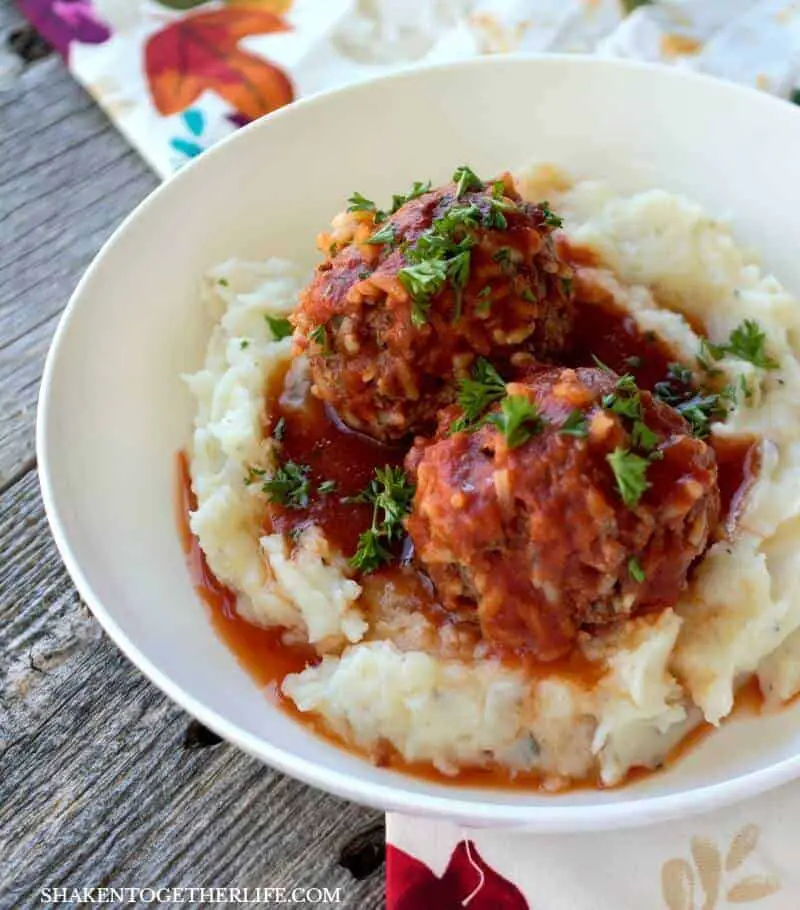 Classic Porcupine Meatballs from Shaken Together are about to become your dinner besties! Although this dinner idea sounds too "fatty" or "high calorie," it's actually light and yummy, and so darned simple to make. This comfort meal will make those cold fall and winter days warmer and cozier, for sure.
60. Easy Dairy-Free Indian Butter Chicken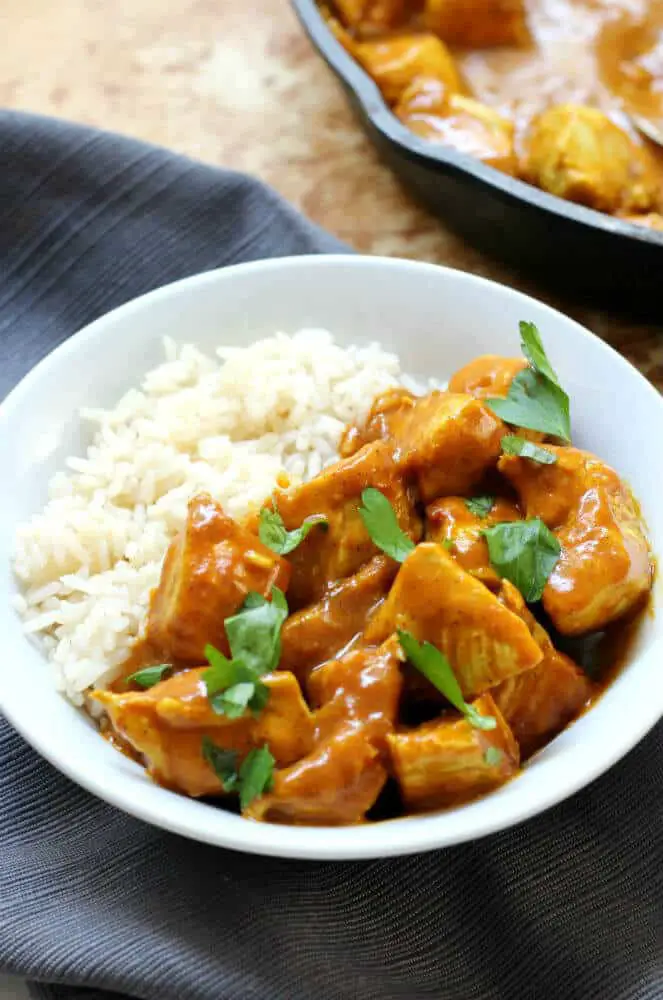 Are you looking for a dairy-free, paleo, and gluten-free dinner idea? Give this Indian Butter Chicken shared by Rebecca on Strength and Sunshine a try. Besides being gluten- and dairy-free, this meal is also allergy-free. Let chicken sit in a coconut yogurt marinade and then cook to perfection in tomato-based sauce. Enjoy!
61. Easy Taco Salad Tortilla Bowls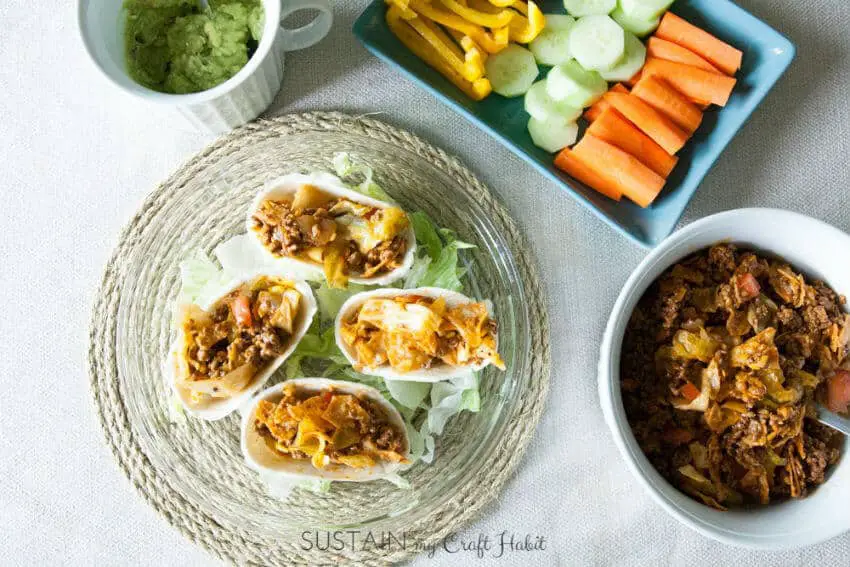 Are you trying to stretch your grocery dollars? Whether you're saving for a holiday or for paying off a debt, it doesn't mean you should eat boring and tasteless food. Treat your family to these simple yet delis Taco Salad Tortilla Bowls shared by Jane & Sonja on Sustain My Cooking Habit. 
62. One Pan Cheeseburger Pasta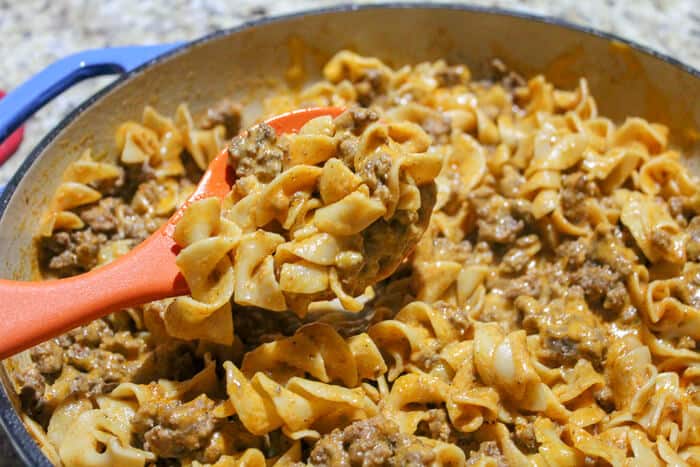 Feel like you need a new family dinner tradition in your house? What about having Cheeseburger Pasta each Wednesday? This meal is delicious and easy to eat and handle. Plus, it's perfect for a game night party or potluck. If your kids love cheeseburgers, they'll definitely love this pasta. Find the recipe on Jen Around the World.
63. Keto Taco Stuffed Peppers Recipe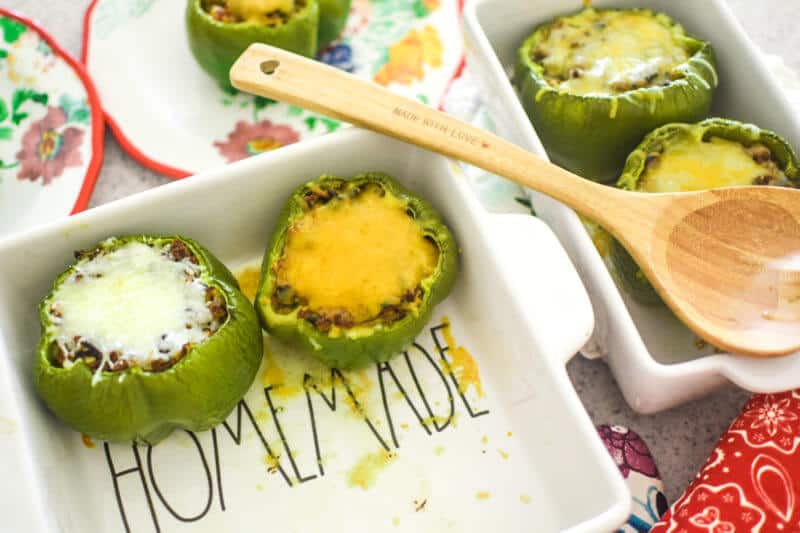 But First Joy has a wonderfully yummy recipe for you. These Keto Taco Stuffed Peppers are high in protein and thus they make a great dinner choice. You can switch ingredients or play with spices and herbs to make this keto-inspired dinner different each time you serve it. These stuffed peppers will steal only 30 minutes of your evening time.
64. Spiced Pork Patties With Stir-Fried Veggies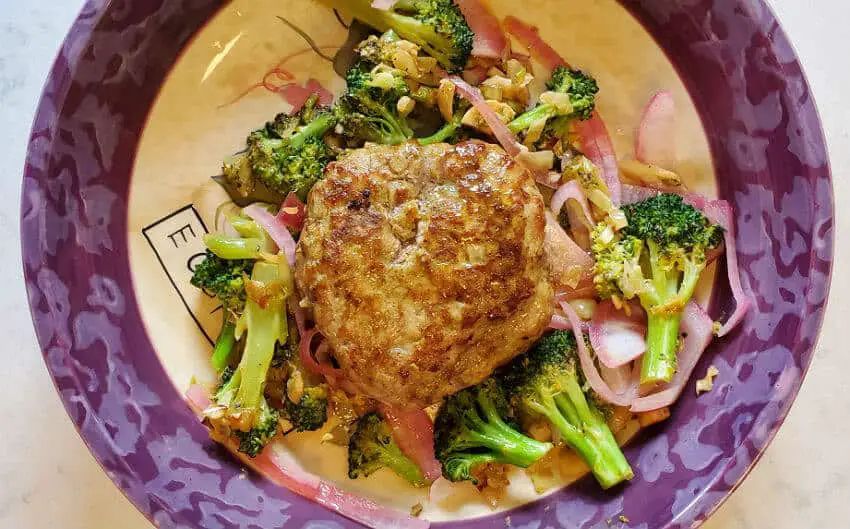 The combination of meat and veggies for dinner is classic. Spiced Pork Patties with Stir-Fried Veggies are spicy as they're cooked in a spicy ginger-lime sauce and seasoned with curry spices. The patties are served on a bed made from sautéed broccoli, cabbage, and cashews. Find the recipe of Spiced Pork Patties with Stir-Fried Veggies on Mama's Geeky. 
65. Easy Turkey Taco Casserole Recipe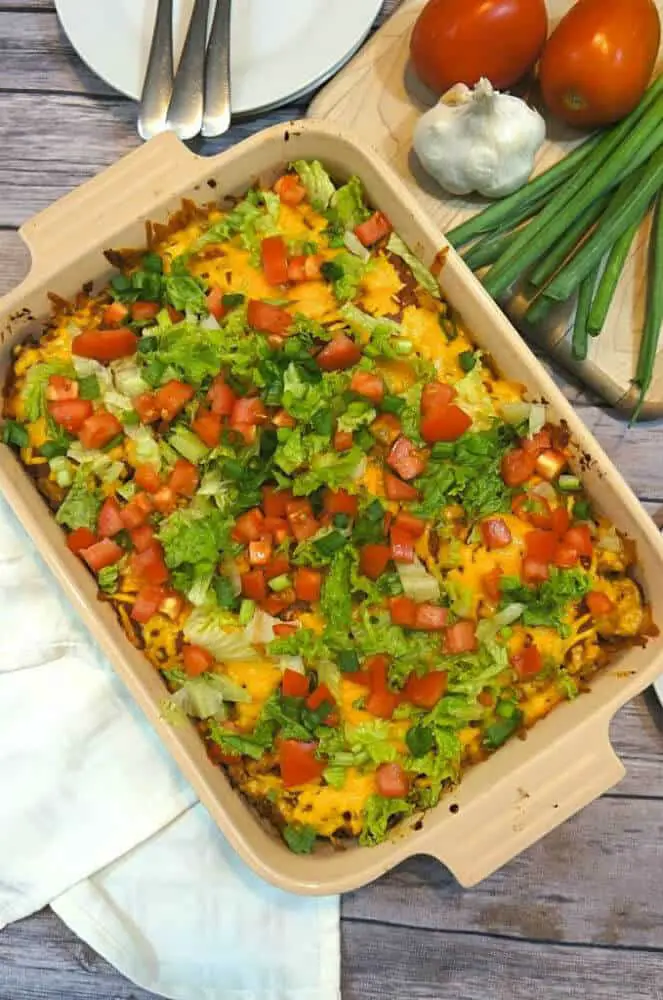 Created for saving weeknight dinners, this Easy Turkey Taco Casserole Recipe found on Honey And Lime is tasty and fast to cook. This health-conscious meal requires about half an hour to make from start to finish. If you don't have turkey in the freezer, you can use chicken instead. You can never go wrong with cooking taco casserole.
66. Chicken, Broccoli, And Rice Casserole With Curry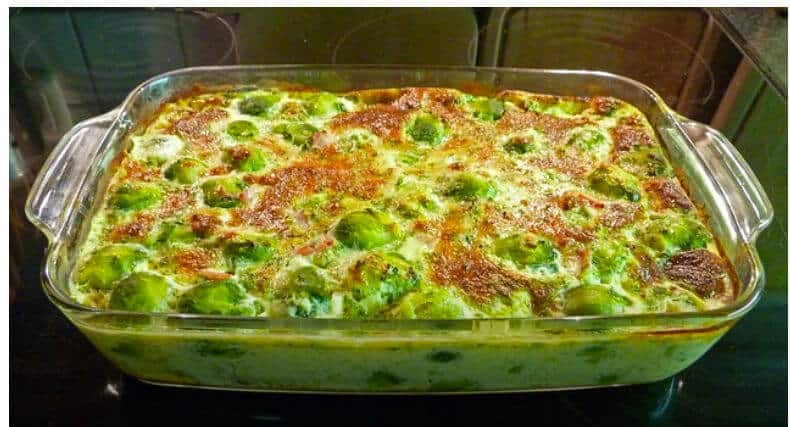 When you have zero time left to cooking in the evening, it doesn't mean you should either eat out or bring unhealthy stuff home. Chicken, Broccoli, and Rice Casserole with Curry is packed with nutrients and is simple and fast to put together. The recipe is budget-friendly and ideal for big families with different likes and tastes with food. See the recipe on Saving Talents.
67. Grilled Taco Burgers Dinner For Two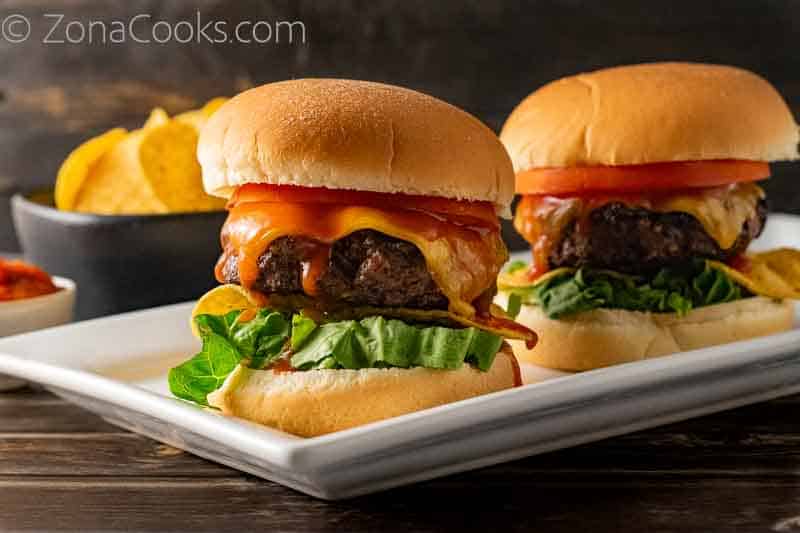 Ideally, these grilled taco burgers are eaten for lunch or on a picnic, but why not have them for dinner? It's a fun way to get a nutritious and colorful dinner on the table during the busy week. Moreover, you can make these burgers ahead of time or even freeze them for later if you'd like. Look for the recipe on Zona Cooks.
68. Bang Bang Shrimp Pasta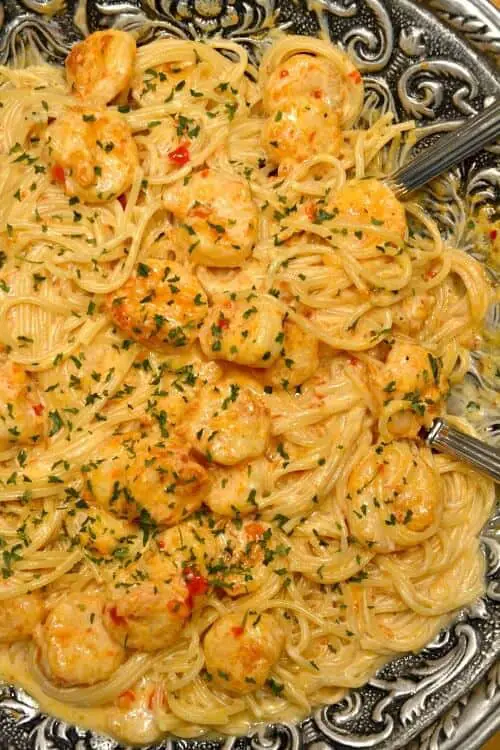 With a packed schedule at work, especially when you're highly pressed for time, it can be tricky to get a top quality meal on the table for your family. Bang Bang Shrimp Pasta shared by Sherri on To Simply Inspire is fast to cook and it's light unlike beef or chicken meals. 
69. Slow Cooker Chicken Adobo With Quinoa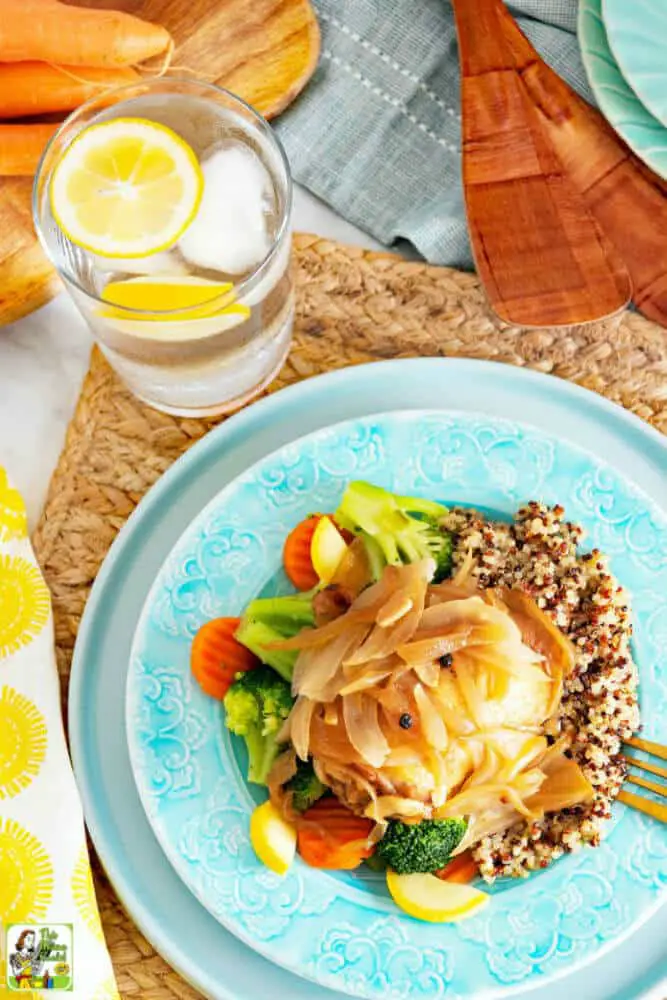 In case you're trying to incorporate superfoods into your regular meals, try out this Slow Cooker Chicken Adobo with Quinoa by Anne-Marie Nichols from This Mama Cooks. Not only does this dinner look mesmerizing, but it tastes amazingly. The traditional meal from the Philippines, Chicken adobo can be made with fish or pork.
70. Slow Cooker Italian Harvest Soup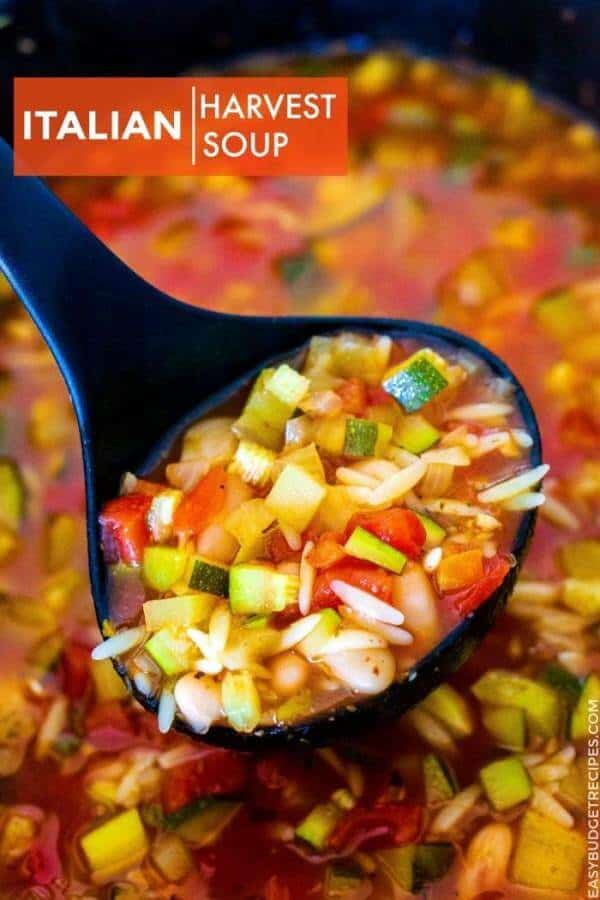 Do you think it's possible to feed a family of 8 people and spend only $7 for dinner? Before you say, "It's impossible," make this Slow Cooker Italian Harvest Soup from Easy Budget Recipes. It's a brilliant way to eat diverse meals on a budget without sacrificing the taste and flavor. Chances are, you'll have some leftovers for dinner the next day. 
71. Chicken Enchiladas With Green Chile Cream Sauce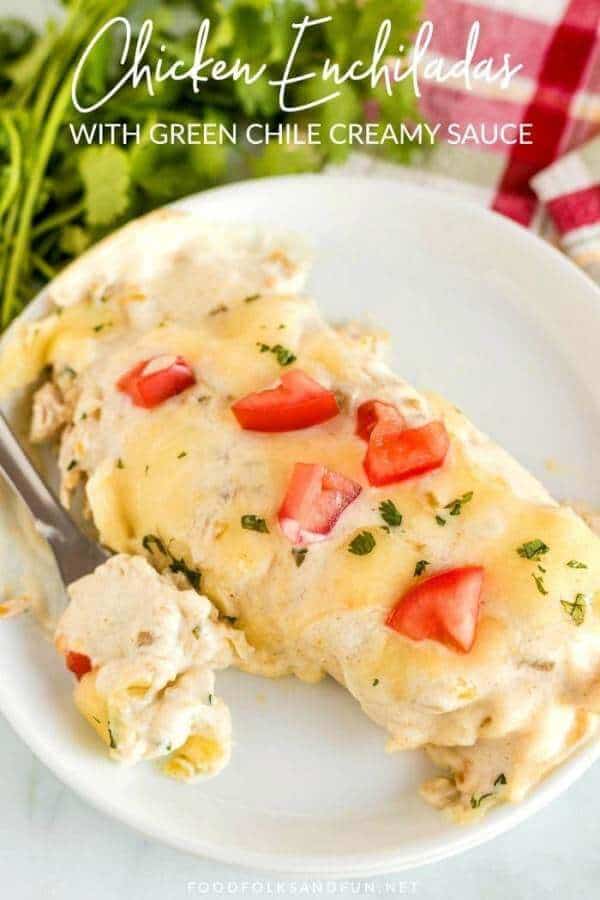 These enchiladas are generously filled with cheese, chicken, green chiles, and corn, and covered with a spicy green chile cream sauce. Enchiladas are versatile and you can choose any ingredients to combine and fill them with, but these Chicken Enchiladas with Green Chile Cream Sauce are a win-win dinner idea. Check out the recipe on Food Folks And Fun.
72. Best BBQ Pulled Pork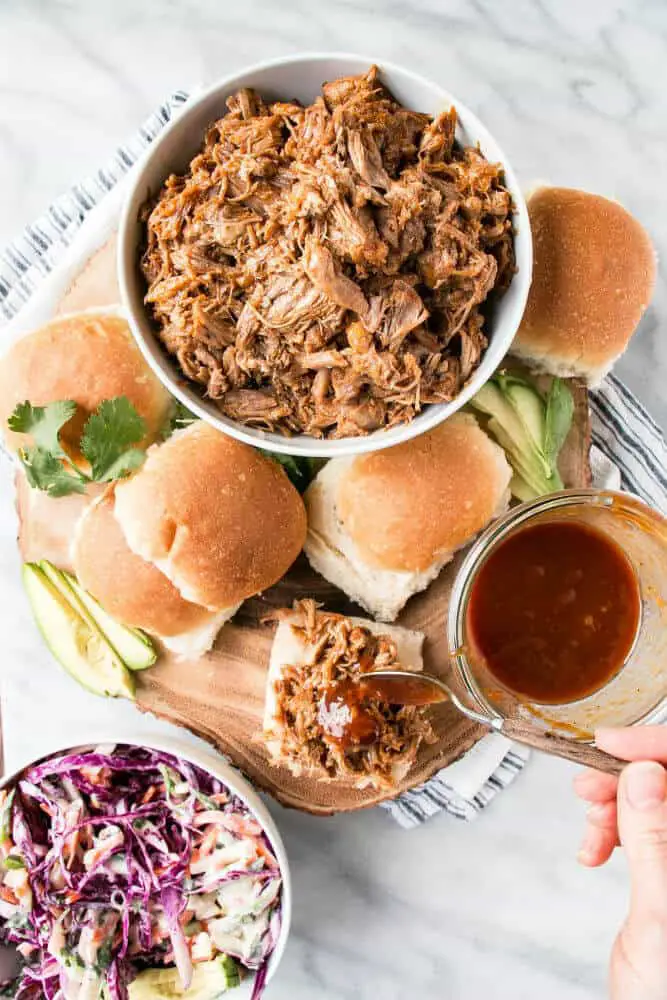 If you crave some serious comfort food, make BBQ Pulled Pork for dinner today. There are instructions for both slow cooker and instant pot, so you have no excuse but try out this meal tonight. Be sure you have enough time for making it, though. The meal might take up to an hour to cook. Look for the recipe on My Kitchen Love.
73. Mexican Steak Tacos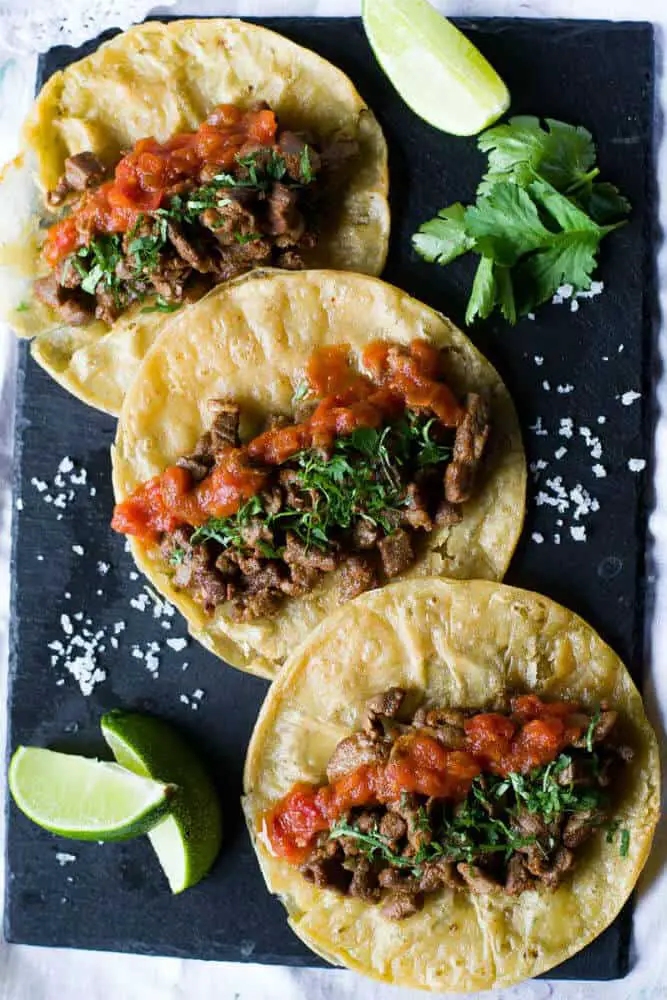 Add some Mexican mood to your meal plan by making these perfectly charred flank steak tacos. Season them with garlic and ancho chile and garnish with taqueria-style red salsa and cilantro, and you've got your spicy dinner in a few minutes. Katherine shared her Mexican Steak Taco Recipe on Wander Spice.
74. The Best Instant Pot Whole Chicken Recipe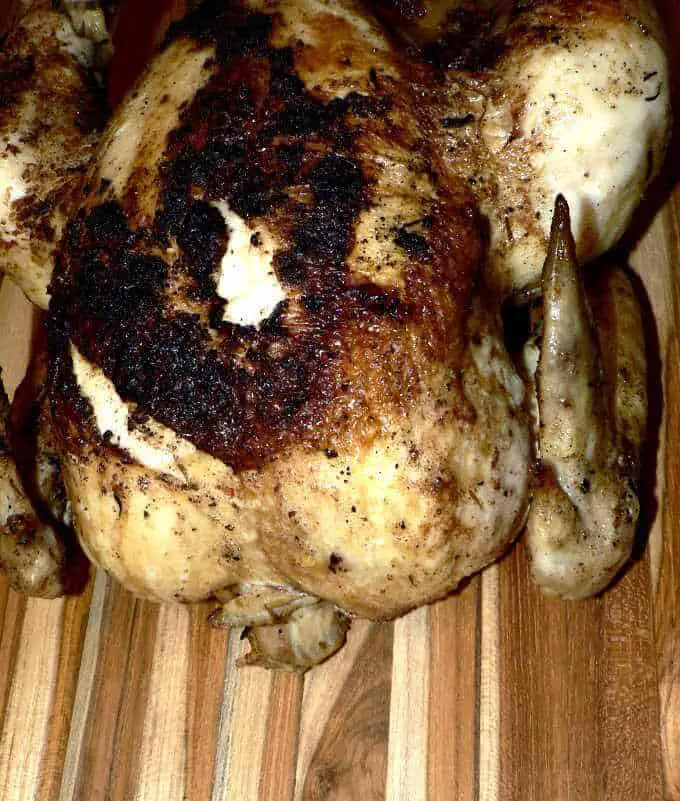 Gluten-free, keto, and low carb dinner is an amazing idea for a big family, as this Instant Pot Whole Chicken is hearty and can satisfy everyone – from little ones to older ones. The recipe requires about 40 minutes for preparing and cooking ad you'll need only four ingredients. Check out the recipe on Mostly Low Carb Recipes.
75. Crazy Simple Macaroni And Cheese from Scratch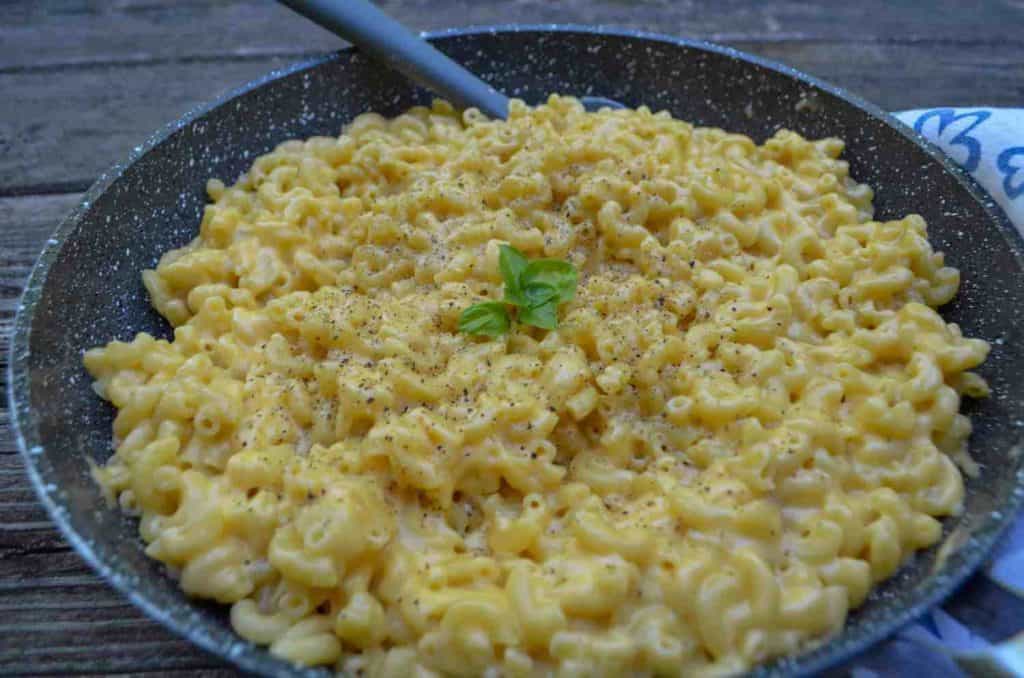 Periodically Creative offers the Crazy Simple Macaroni and Cheese from Scratch dinner recipe that you'll want to make tonight. Think of this meal as of mac and cheese, and who would resist it? The cooking process resembles the one you use when making mac and cheese, but the difference is hidden in the type of cheese you use in each meal. Bake your macaroni in the oven for a more cheesy flavor and taste. 
76. Instant Pot Baked Beans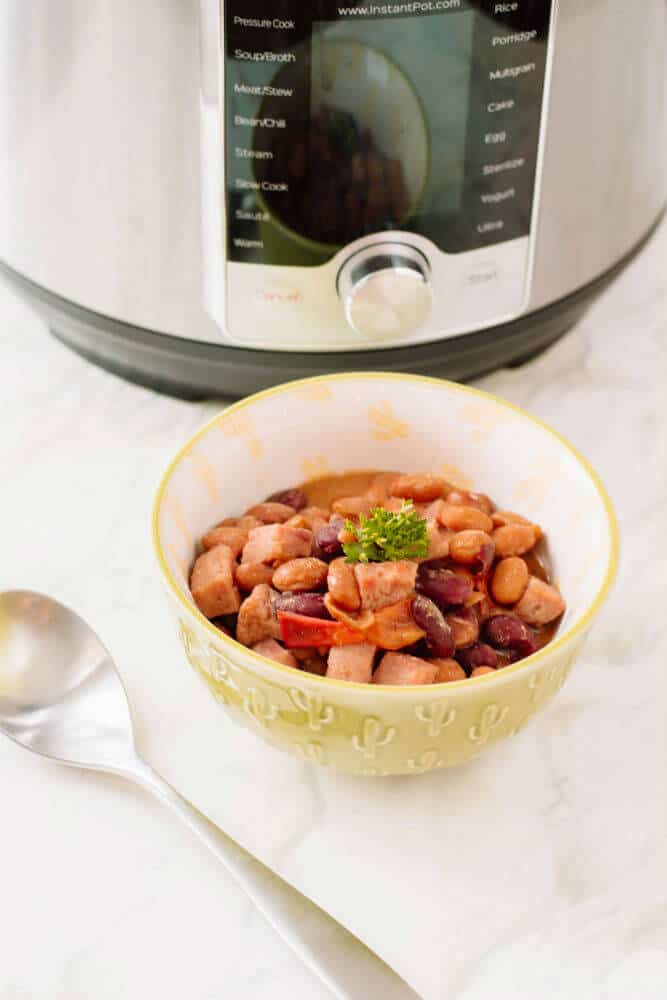 Instant Pot Baked Beans can be served as a main meal or a side dish. If you have leftovers, you can serve them in the morning with some scrambled eggs. You can make this recipe vegetarian or vegan-friendly by removing ham from the ingredient list. Find the recipe on Fabulous Habits. 
77. Kicked Up Parmesan Chicken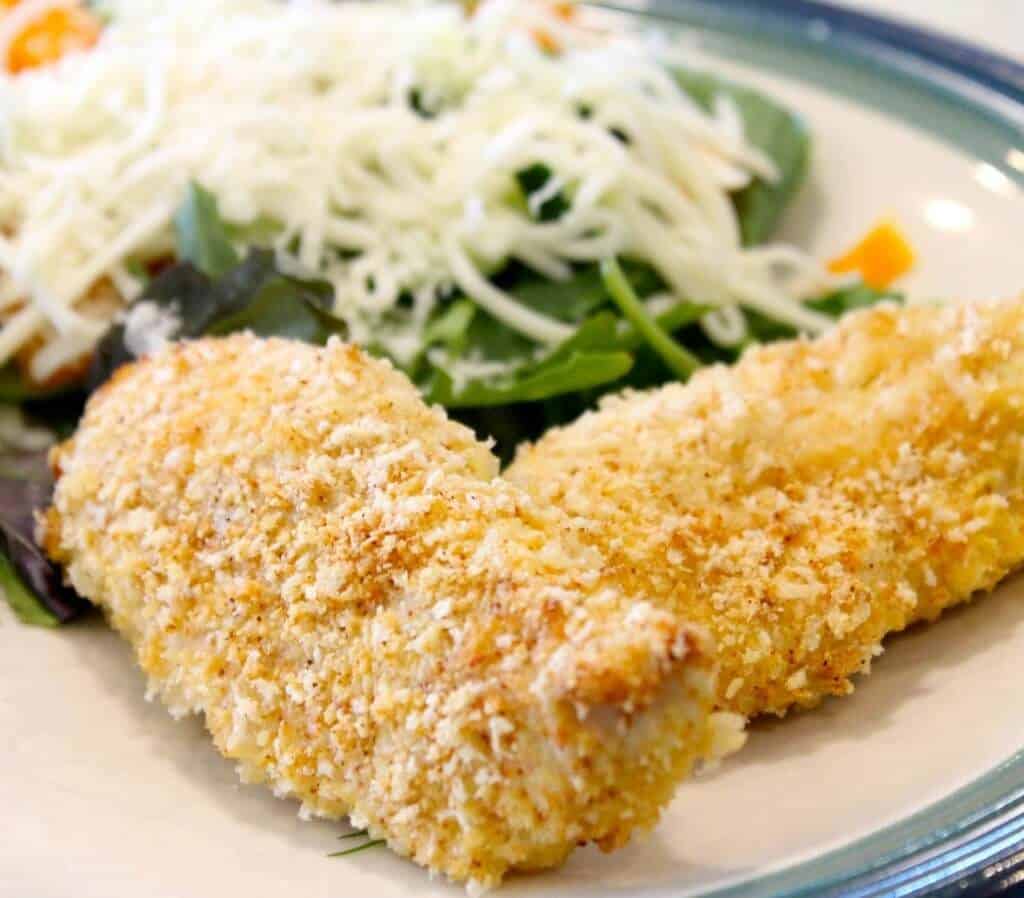 A Princess and Her Pirates has some amazing parmesan-packed dinner idea for you. This Kicked Up Parmesan Chicken is a bit spicy yet too tasty to resist it. It's easy and fast to make and you can add more herbs for extra flavor. Although this meal looks like a street food, it's actually a mouthwatering dinner.
78. Crispy Kale White Vegan Pizza With Mushrooms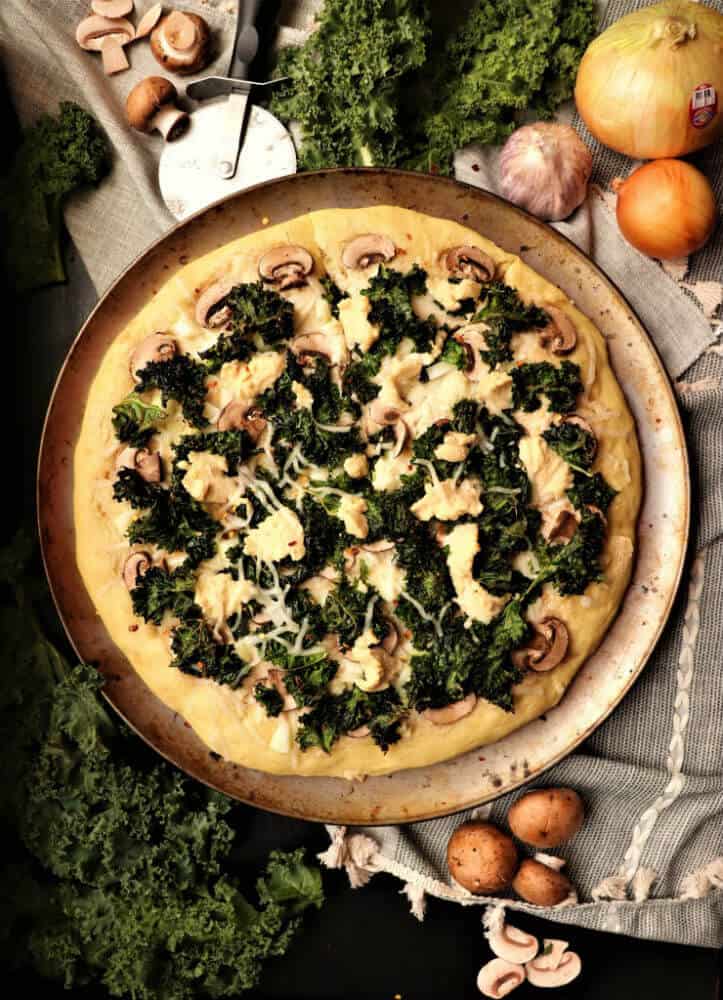 Many meat eaters mistakenly believe that vegans lack either taste or flavor – or both – when it comes to pizza. In reality, vegan pizza might be more delicious than a meat-based one. Crispy Kale White Vegan Pizza with Mushrooms shared by Valerie, the owner of Very Vegan Val. This pizza is simple and ideal for a week night dinner.
79. Paleo Lemon Chicken With Mint Gremolata And Bacon
Paleo Lemon Chicken with Mint Gremolata and Bacon is dairy and gluten-free and is a popular holiday meal. Since each day can be a holiday, you can serve this minty chicken any day of the work week. Paleo diet is known for its unusually flavorful meals, and you won't regret trying this recipe from Tasting Page.
80. Healthy Fettuccine Alfredo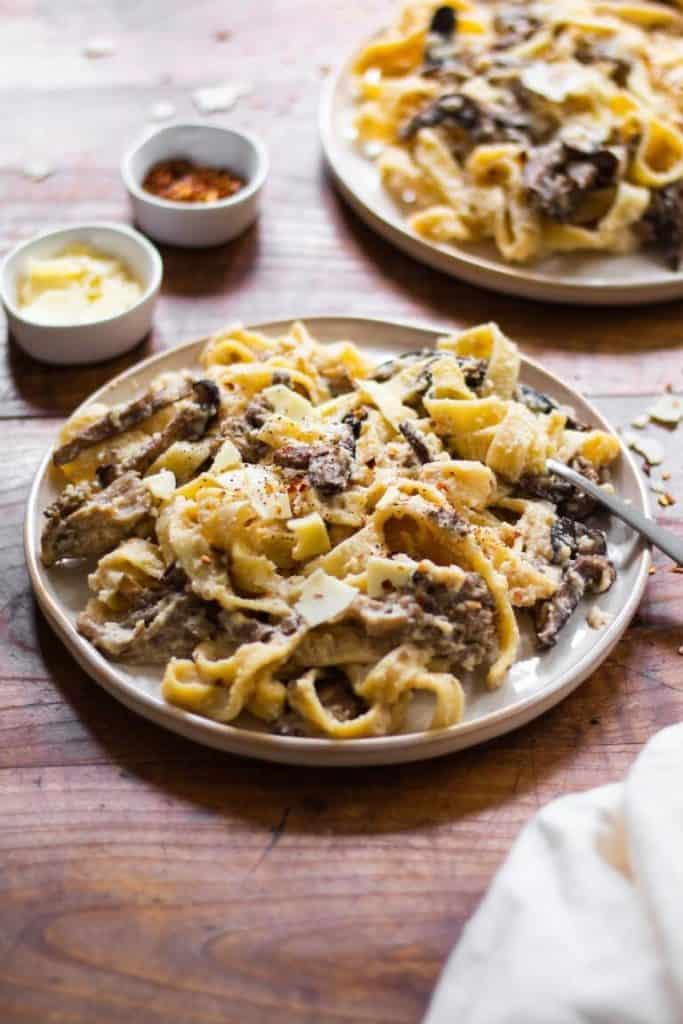 If you avoid cooking classic fettuccine alfredo because it's too heavy for kids or for dinner overall, check out this Healthy Fettuccine Alfredo recipe on The Banana Diaries. It's lighter, dairy-free, vegan, and has an absolutely comfort taste just like a classic recipe. You can cook Healthy Fettuccine Alfredo in advance and leave it in a fridge for dinner or cook and serve immediately. 
81. Skillet Gypsy Schnitzel Dinner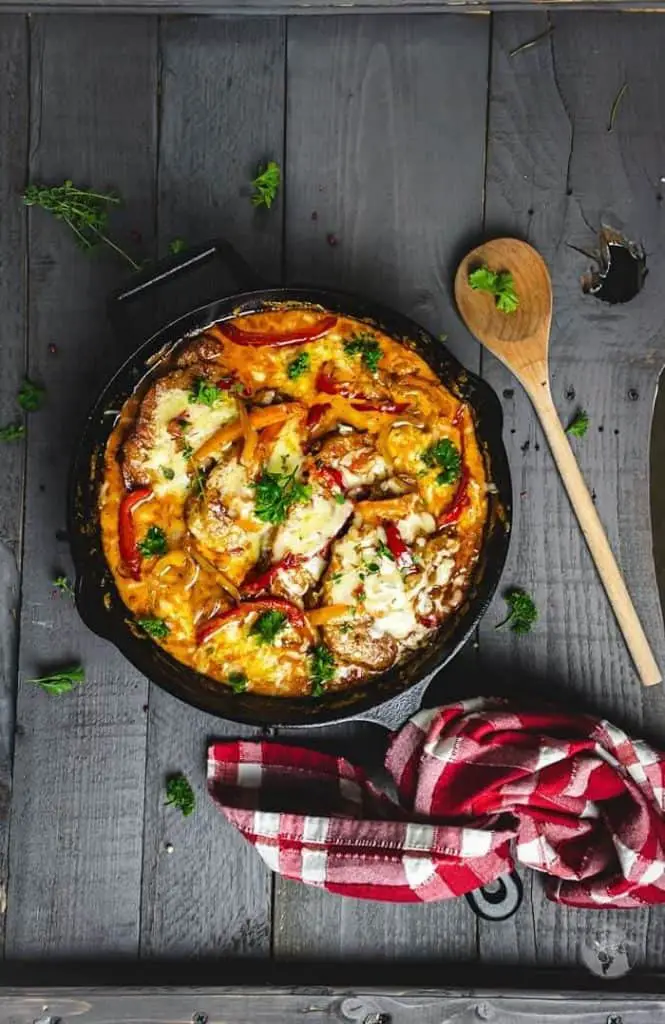 Surprise your family with this finger-licking German recipe tonight. Skillet Gypsy Schnitzel Dinner is loaded with flavor and it might have a totally new taste for your family. Even though the recipe seems to be complicated or time-consuming, this one pan meal is fast and easy to make. Find the recipe on All That's Jas.
82. Easy Slow Cooker Chicken Enchilada Soup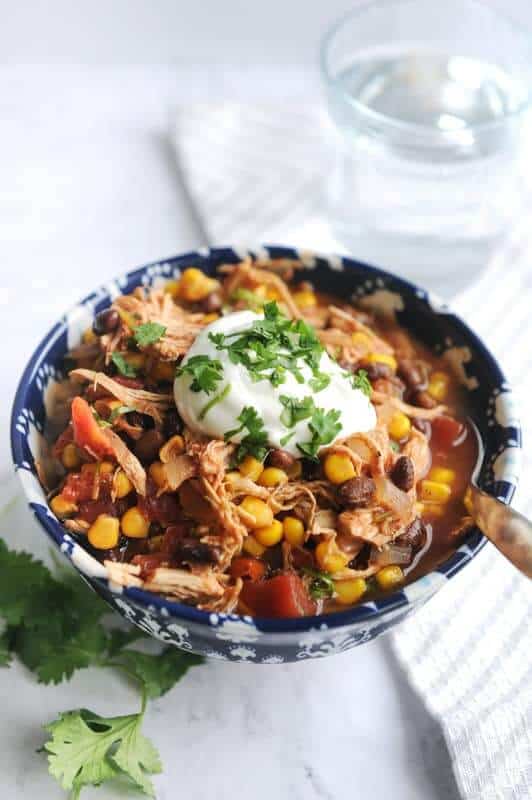 Soups are time-consuming, but if you have a slow cooker, you'll save plenty of time and energy. All you should do is just throw the required ingredients into your slow cooker and let it do its job. Meanwhile, you can run your errands or just spend your time with a family. Send thanks to Lyndsey for sharing her recipe on Momma Fit Lyndsey. 
83. One Pot Cheesy Taco Pasta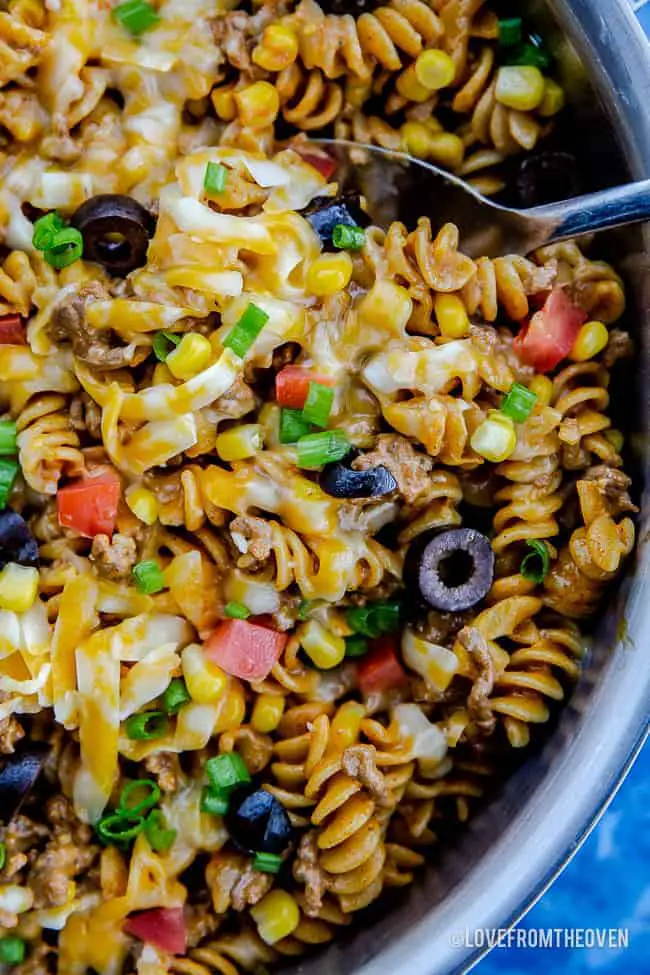 There's nothing more delightful than cheesy pasta. This One Pot Cheesy Taco Pasta will take your cheesy pasta flavors to the next level. In spite of being loaded with ingredients, it's easy to make in less than 30 minutes. When you cook in one pot, it's easy to clean up, as well. Check out the recipe on Love From the Oven.
84. Scallops In Garlic Cream Sauce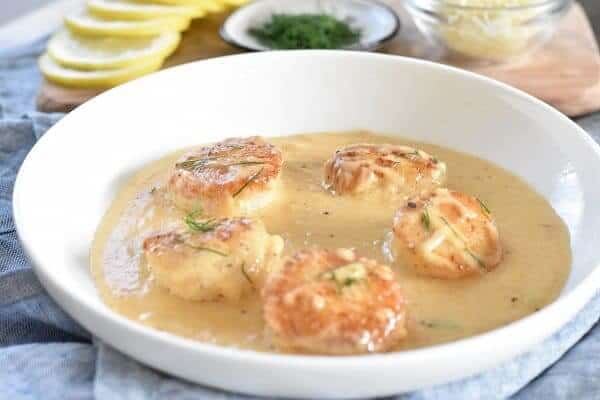 When you're not the best at dinner planning, simple yet unusual recipes help to choose and have some fast, go to dinner for busy weeknights. Scallops in Garlic Cream Sauce are gluten-free, keto-friendly, and low carb. A gourmet dinner doesn't have to be time-consuming, too. Find the recipe on The Keto Option.
85. Beef And Broccoli Bake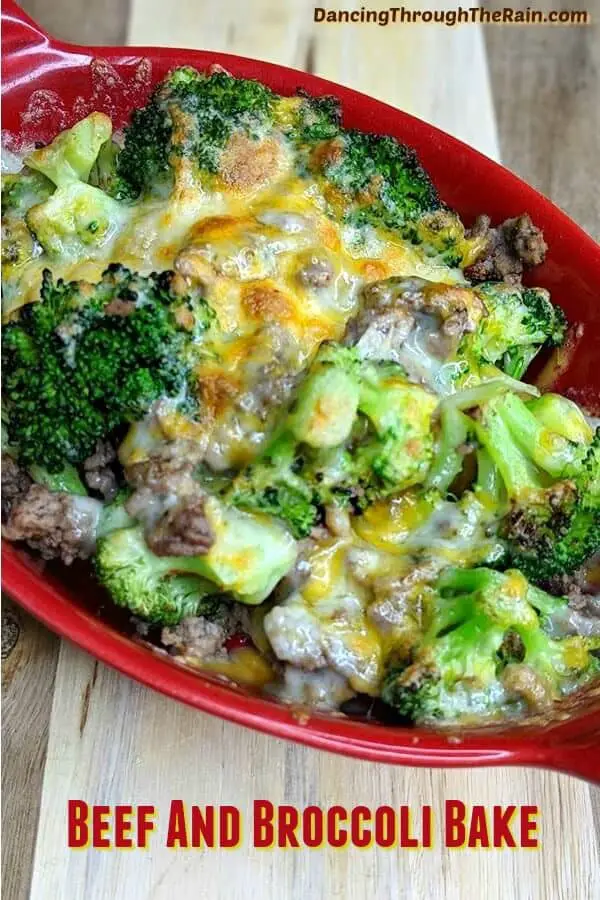 Broccoli and beef are a classic combination that will probably never get old. You might have tried Beef and Broccoli Bake at the restaurant and might be looking to try it again but a family budget is too tight. The great news is you can make this meal at home. Check out how you can do it on Dancing Through The Rain.
86. 4-Ingredient Crock Pot Chicken Tacos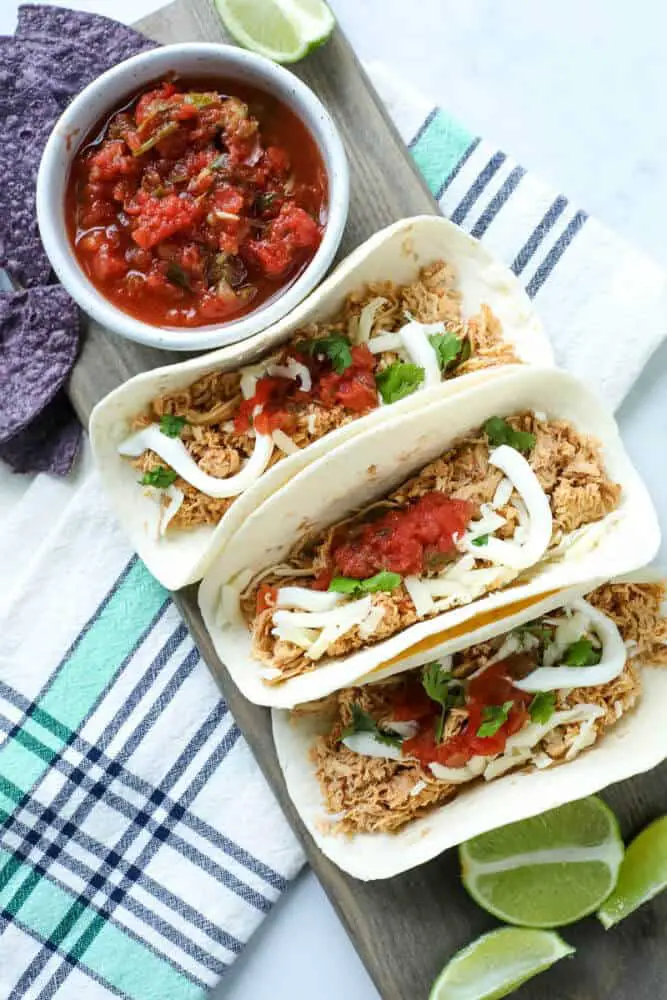 When your pantry or fridge are half empty because you're on a budget or you have no time for grocery shopping, you can still make a fantastic dinner. What about these 4-Ingredient Crock Pot Chicken Tacos from All Things Mama? Just 4 ingredients and you've got a decadent meal! Simply place chicken broth, chicken meat, salsa, and some seasonings into your slow cooker several hours before dinner, and that's it.
87. Keto Citrus Chicken With Carrot Salad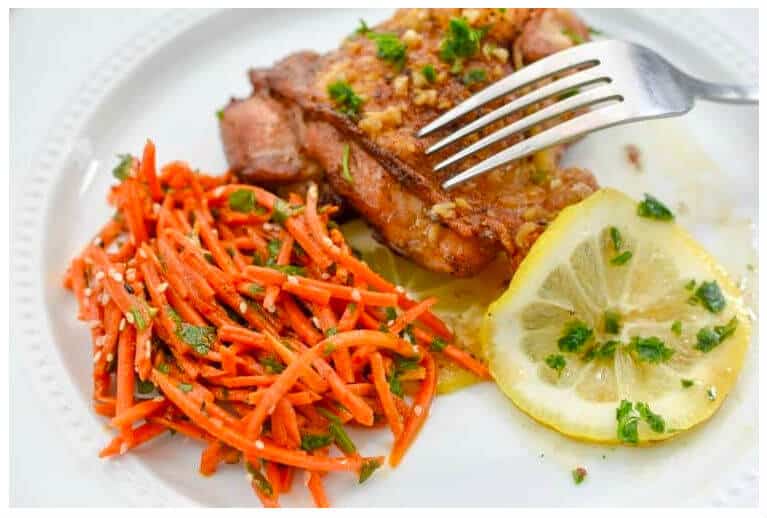 You can't go wrong with Keto Citrus Chicken With Carrot Salad. Full of flavor, moist and tender, this meal is both naturally low in carbs and incredibly tasty. Not to mention that it's healthy. It will give you enough nutrients to survive those busy weekdays. Check out the recipe on Fit to Serve.
88. Vegan Sweet Potato Casserole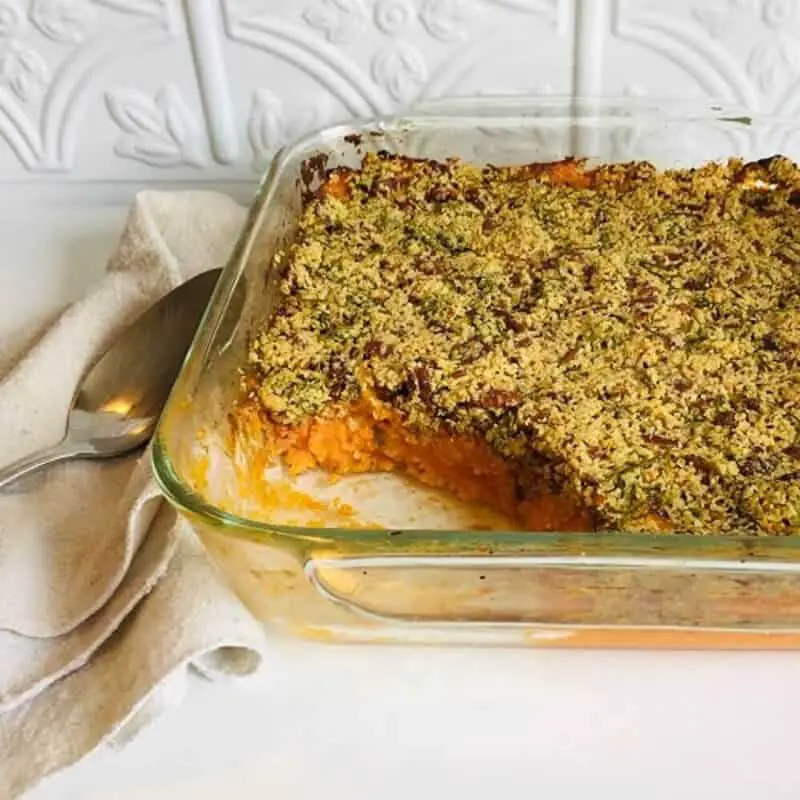 Vegan Sweet Potato Casserole will become your favorite recipe that you'll keep on regular rotation. The crispy crumbly topping will make your family ask you to make this casserole over and over again. Vegan Sweet Potato Casserole is mostly served on Thanksgiving or Christmas, but you can have a holiday meal whenever you want. You can find the recipe on A Sweet Alternative.
89. Creamy Spinach Artichoke Chicken Casserole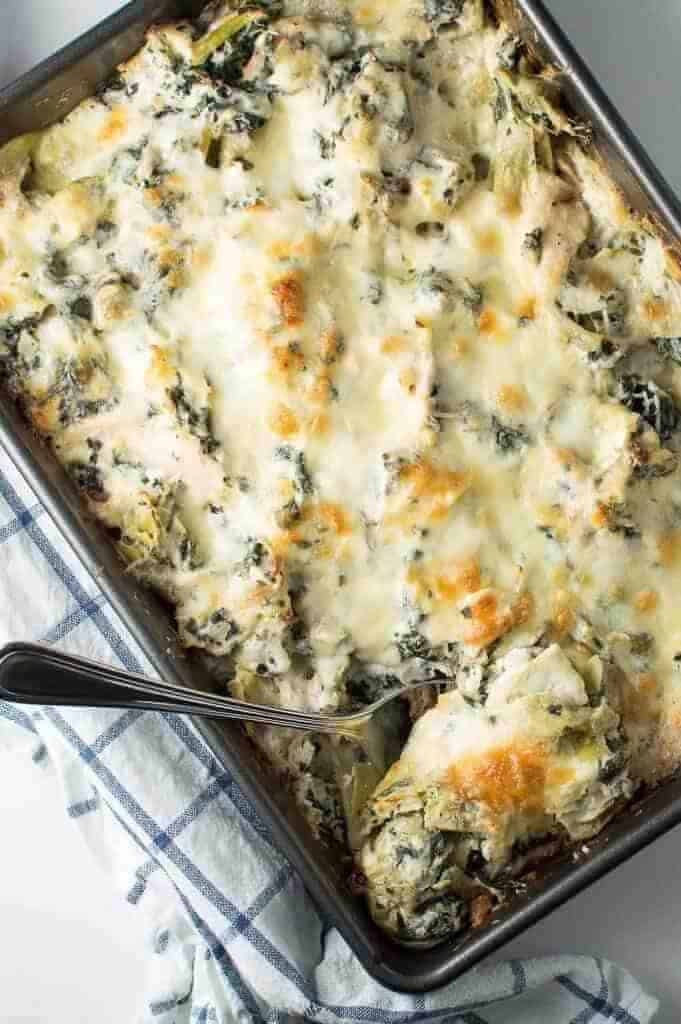 Creamy Spinach Artichoke Chicken Casserole from Nibble and Dine is the perfect meal when you're craving something substantial, cozy, and warm. With a little bit of effort, you can make nutritious dinner that your family can eat for up to two days. The meal sneaks a lot of veggies, which are essential for your health. 
90. Baked Pork Chops With Apples And Sauerkraut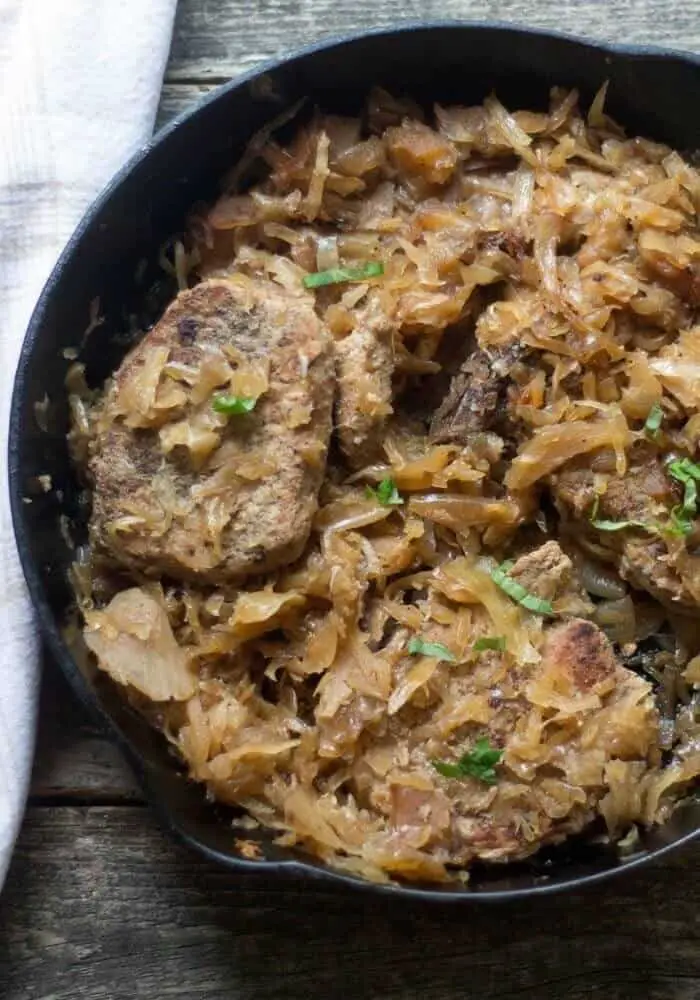 The combination of fatty meat and fresh fruit or veggies is classic as it offers a variety of flavors and tastes. Baked Pork Chops with Apples and Sauerkraut makes a wonderful comfort meal for cold evenings. The best part is that this dinner is easy to make. Look for cooking instructions on Everyday Eileen.
91. Grilled Chicken Fajitas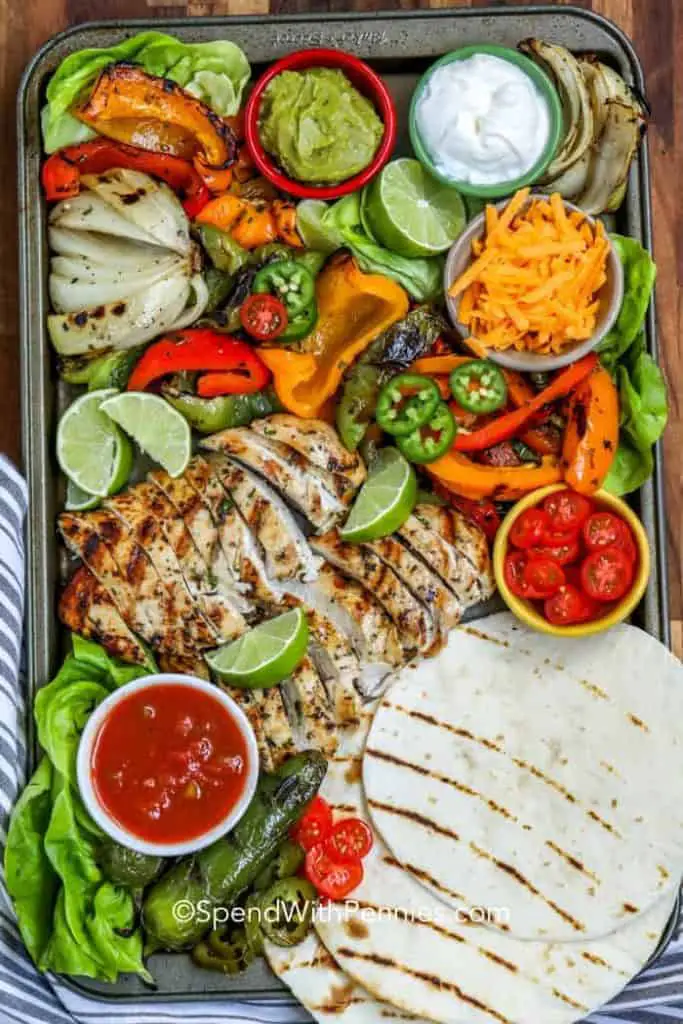 Juicy, tender chicken breasts soaked in a fajita marinade and grilled to perfection make a delicious dinner, as well. Serve grilled chicken along with onions and bell peppers for a healthier meal. You can also serve it with rice or corn salad. Grilled Chicken Fajitas from Spend with Pennies are always a wonderful dinner choice. 
92. Easy Beef Bowls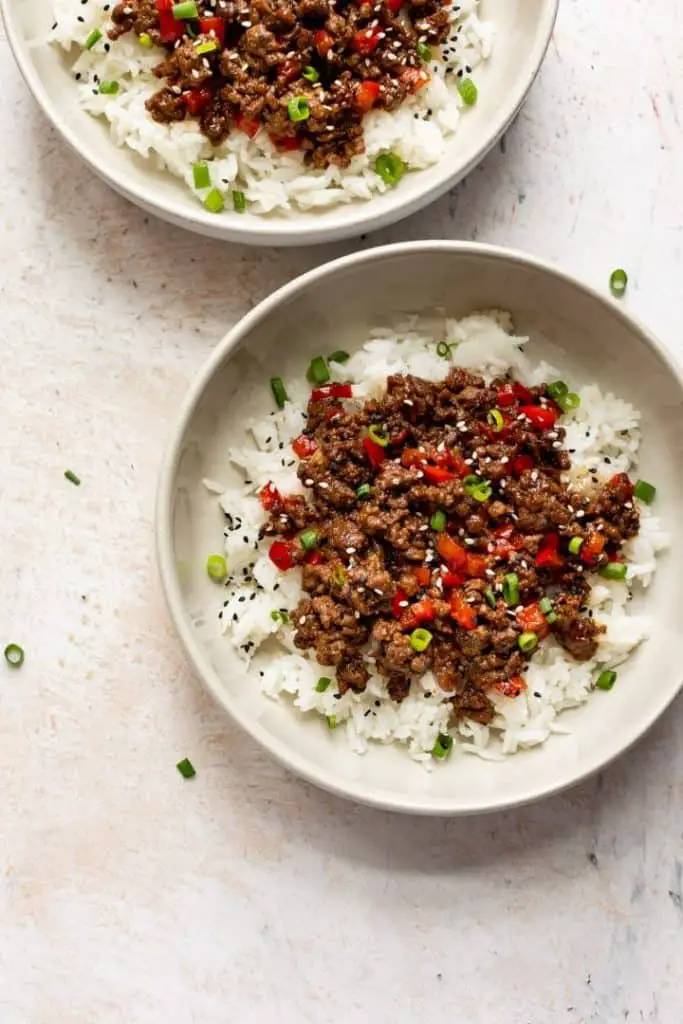 These Asian-inspired beef bows are quick and easy to make, so you can get a hearty meal in less than 30 minutes. Easy Beef Bowls shared by Natasha on Salt and Lavender provide an incredible depth of flavor, making this meal taste extra unique. Top your beef bowl with sesame seeds for extra nutrients, as well.
93. Giant Meatballs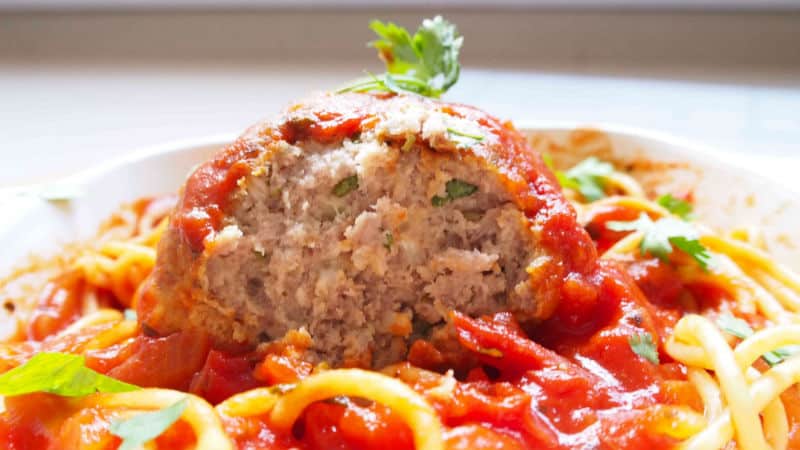 When you have a husband who seems to never feel full after dinner, it might be an indication that your servings are small. Giant Meatballs from A Uniquely Edible Magic will definitely leave everyone feel full after dinner. Serve a giant meatball alone or over pasta or rice. The whole cook time is 35 minutes.
94. Thai Curry Fettuccine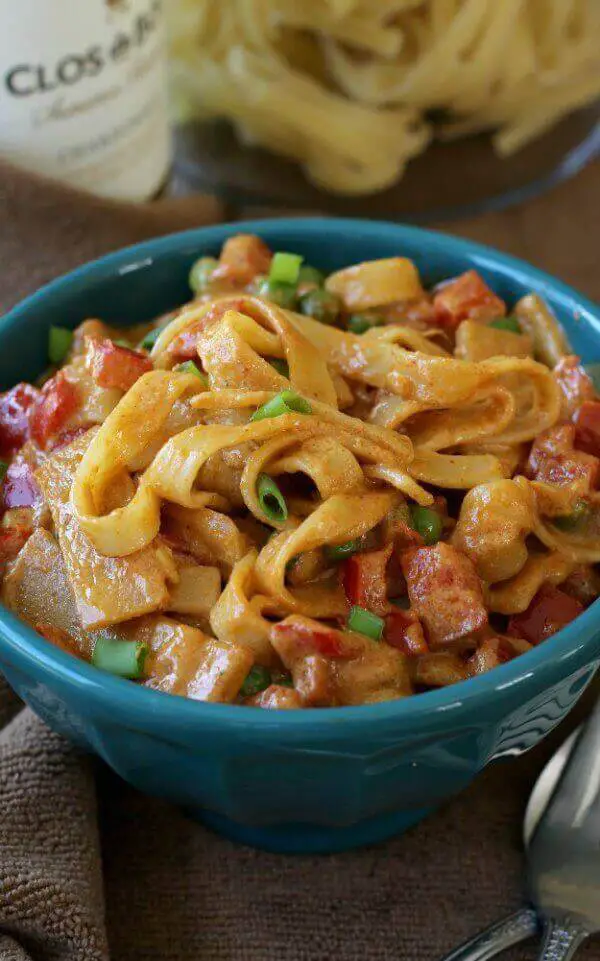 Thai Curry Fettuccine from Vegan in the Freezer is another dinner idea to consider – especially, if your family is vegan. This Asian-inspired meal is loaded with flavor and nutrients and it's easy to make – even, I you've never cooked before. Feel free to experiment with ingredient list to make this fettuccine more special. 
95. Skillet Tomato Chicken Breast Dinner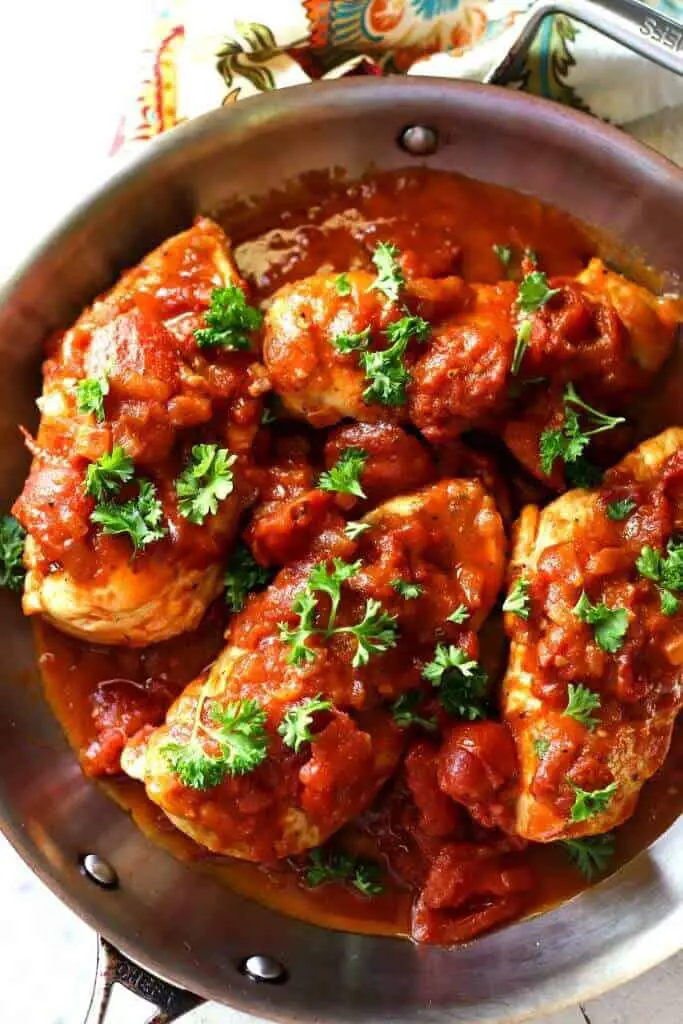 Bunny's Warm Oven has also got something special for you. Skillet Tomato Chicken Breast Dinner won't disappoint anyone in your family. This meal is also perfect for potlucks and holiday menu. It's fast to make and the ingredient list is simple and budget-friendly. Find 30 minutes to make this Italian meal for dinner.
96. Homemade Refried Beans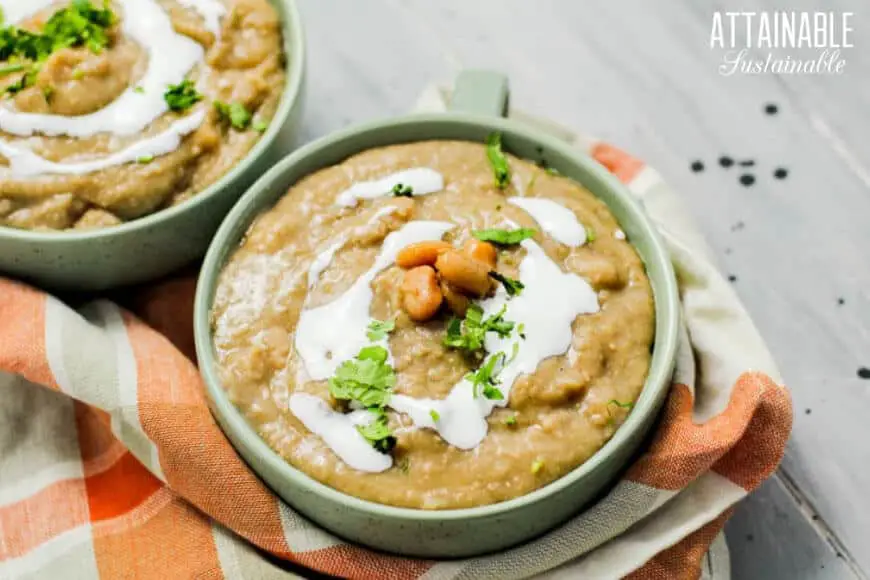 Do you have a tradition of hosting taco nights? You can make them more exciting by adding these homemade refined beans to your menu. Kris Bordessa from Attainable Sustainable has inspired us to improve taco nights with these Homemade Refried Beans.  The homemade version is much cheaper and healthier than the canned one and it pairs well with many meals.
97. Friendship Casserole Recipe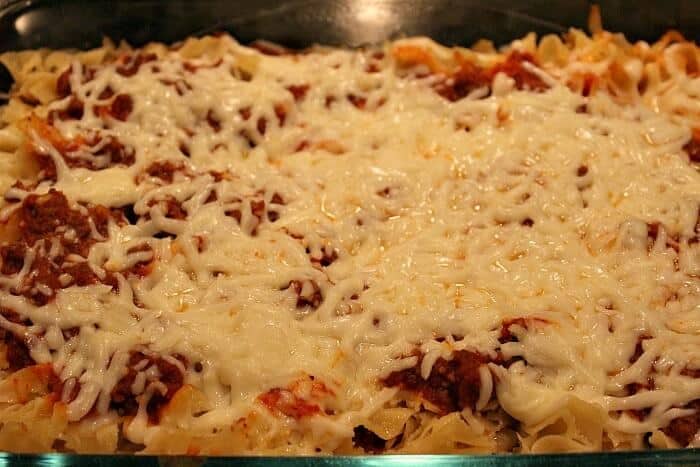 Friendship Casserole Recipe is a fun dinner idea that takes about 25 minutes to cook. You can serve it with your favorite veggie salad or with breadsticks. You'll need medium egg noodles, garlic, spaghetti sauce, ground beef, mozzarella and Parmesan cheeses, along with onion to make Friendship Casserole. Find the recipe on Cook Eat Go.
98. Spinach And Sautéed Veggie Casserole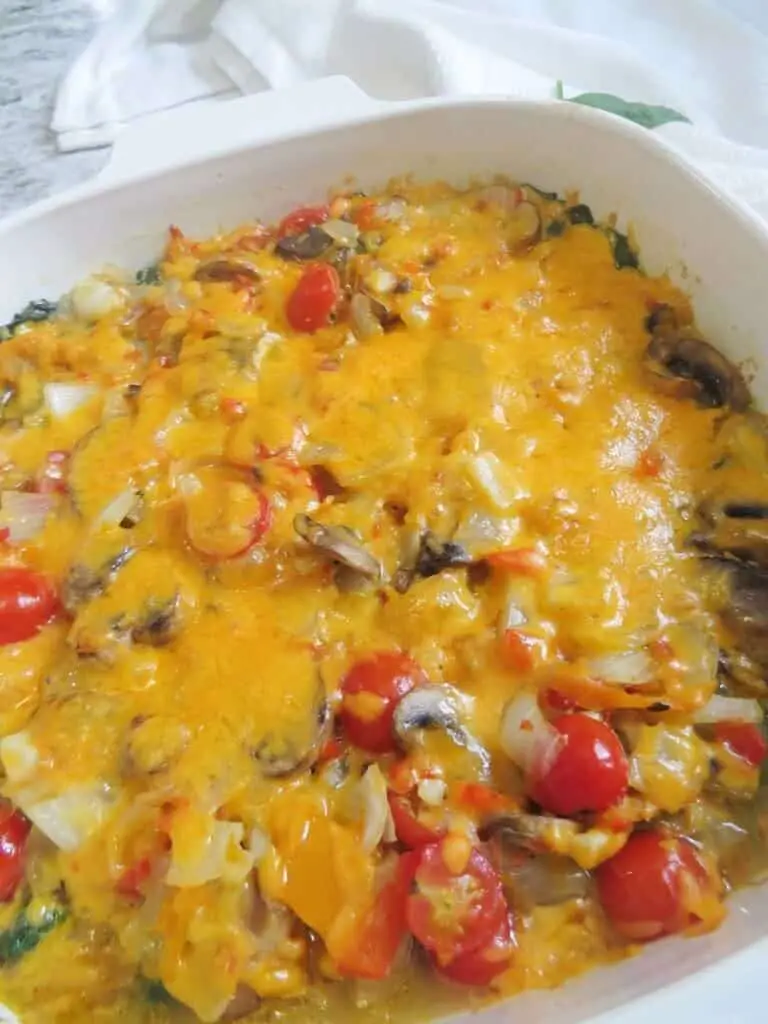 Are you cleaning your fridge and have a lot of vegetable leftovers in it? Grab them all and make this amazing Spinach and Sautéed Veggie Casserole. This vegetarian meal is easy to make and you can use any vegetables you have at home. You can find this dinner idea on Marathons and Motivation.
99. 10 Minute Gluten-Free Chicken Fried Rice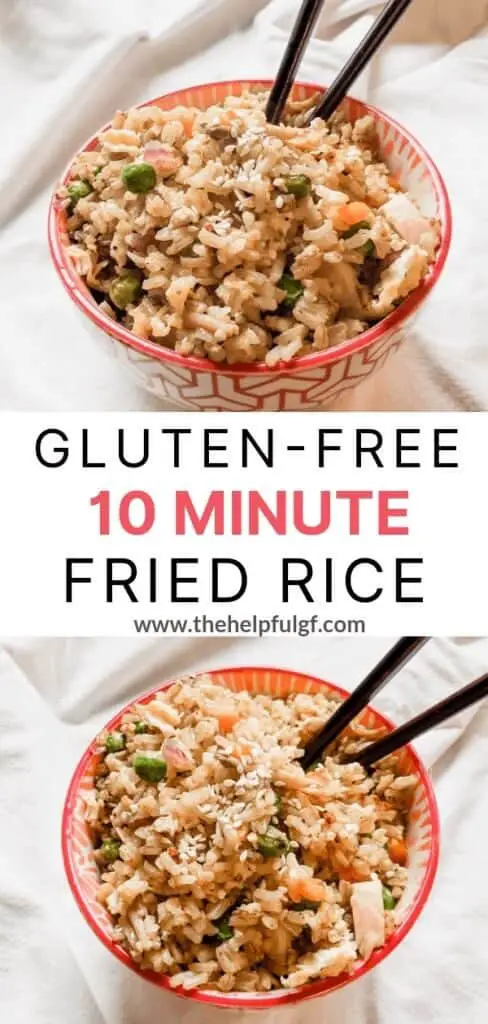 Are you a big fan of Chinese take-outs? Did you know that the majority of them contain gluten? Sharon from The Helpful GF shows how you can make gluten-free chicken fried rice in just 10 minutes. If you have some chicken leftover from your previous cooking sessions, you can use it in this meal and cut your kitchen time in half. 
100. Country Herbed Meat Loaf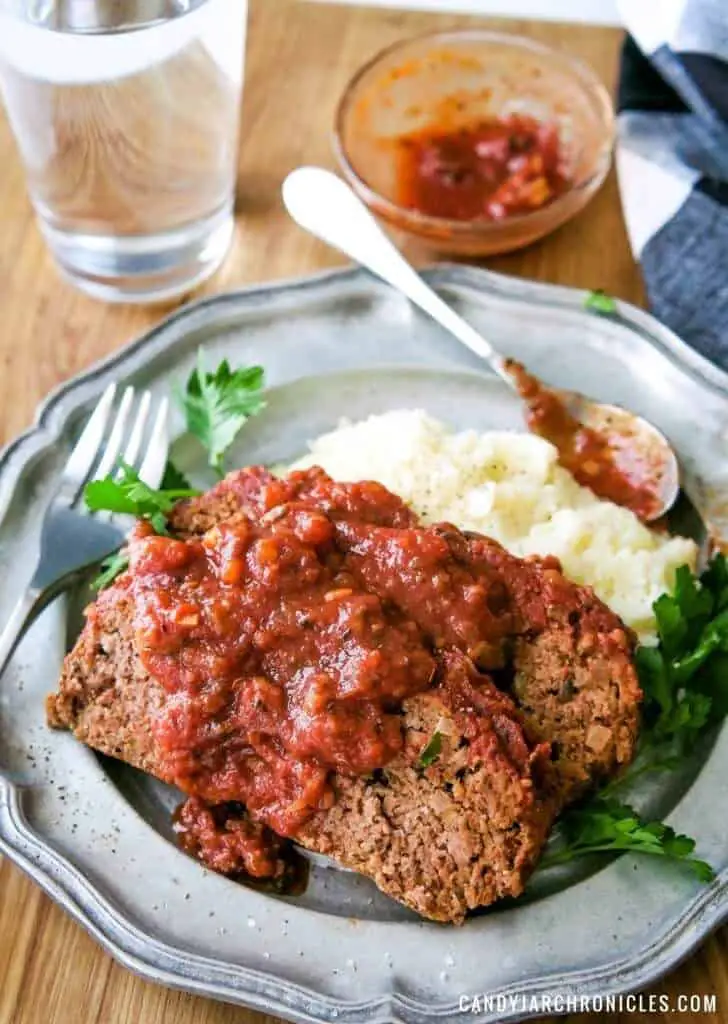 Meat loaves have got a bad reputation for being too fatty or full of calories, but once you learn how to make them correctly, you might not worry about fat or calories. Candy Jar Chronicles suggests making this Country Herbed Meat Loaf that even the pickiest eaters in your family will have for dinner.
101. Yummy Veggie Tacos Recipe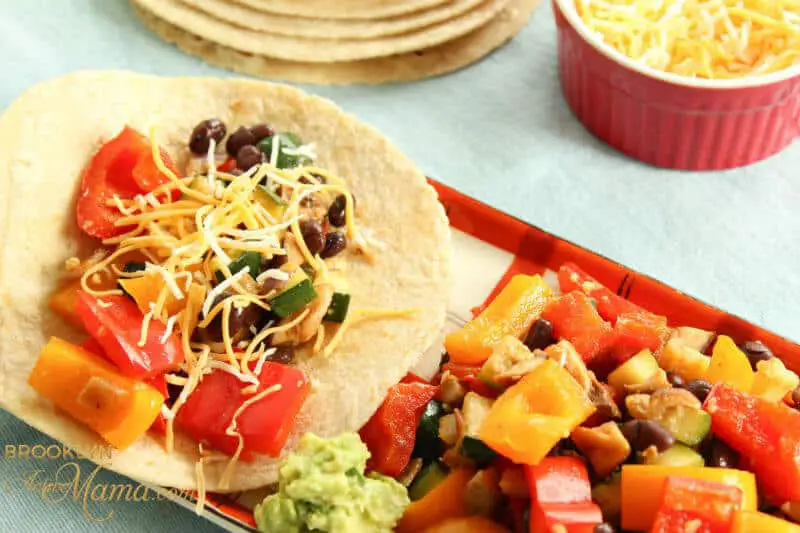 Do you have toddlers or teens who refuse to eat their veggies? Go to Brooklyn Active Mama website and find out how you can trick your little ones into eating more veggies. You will also find a recipe of delicious veggie tacos, which are tremendously good for health. Besides bell peppers and mushrooms, you can use any veggies of your choice.
102. Strawberry Chicken Salad With Creamy Maple Dressing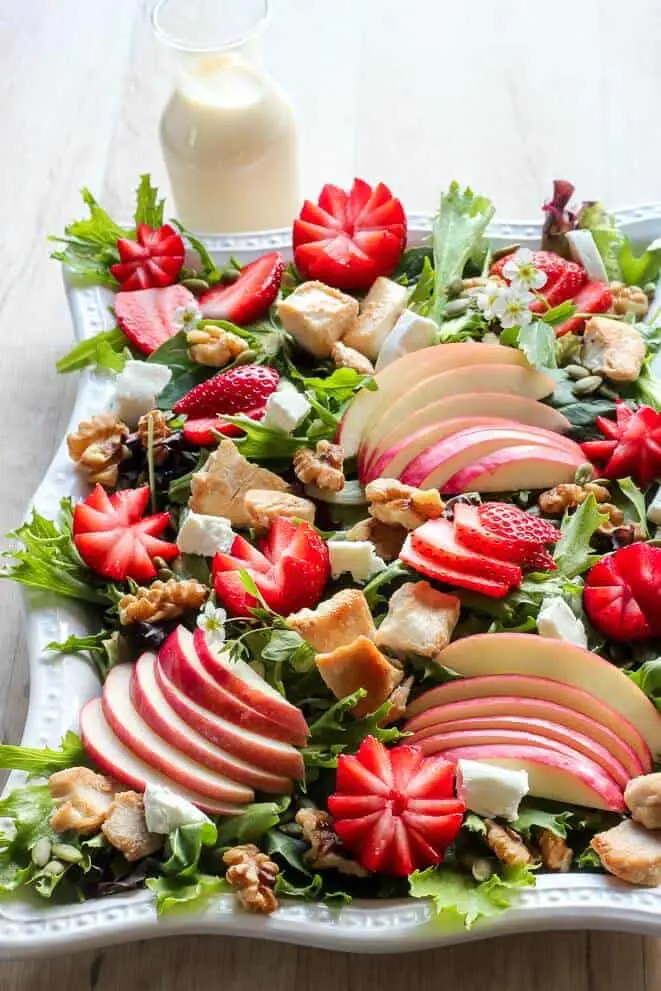 Mixing fruit, veggies, and meat is always a great way to add more vitamins and minerals to your meals. After an exhausting work day, your body craves those nutrients, so why not give it energy by feeding yourself to this Strawberry Chicken Salad with Creamy Maple Dressing? You can find the recipe on Delicious on Dime.
103. Rasta Pasta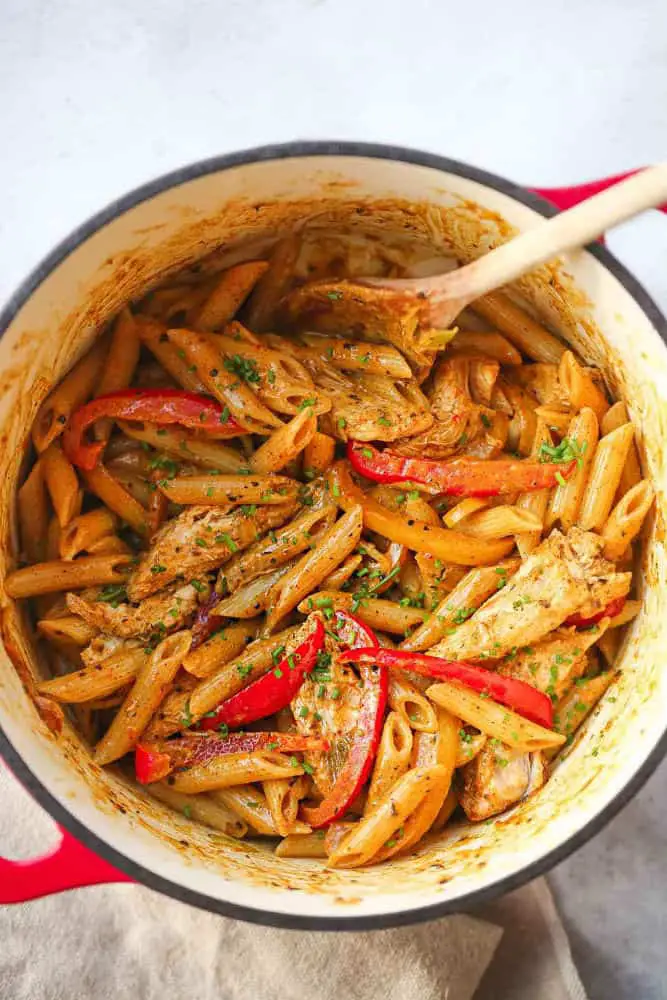 Behind the funny title, you can explore a fantastically delicious meal. Rasta pasta is delightfully creamy dish with sautéed bell peppers, Caribbean style jerk chicken, and of course, pasta. The meal is a bit spicy, so if you have toddlers, be careful with spices. Check out the recipe on Little Sunny Kitchen. 
104. Pizza Pasta Casserole Recipe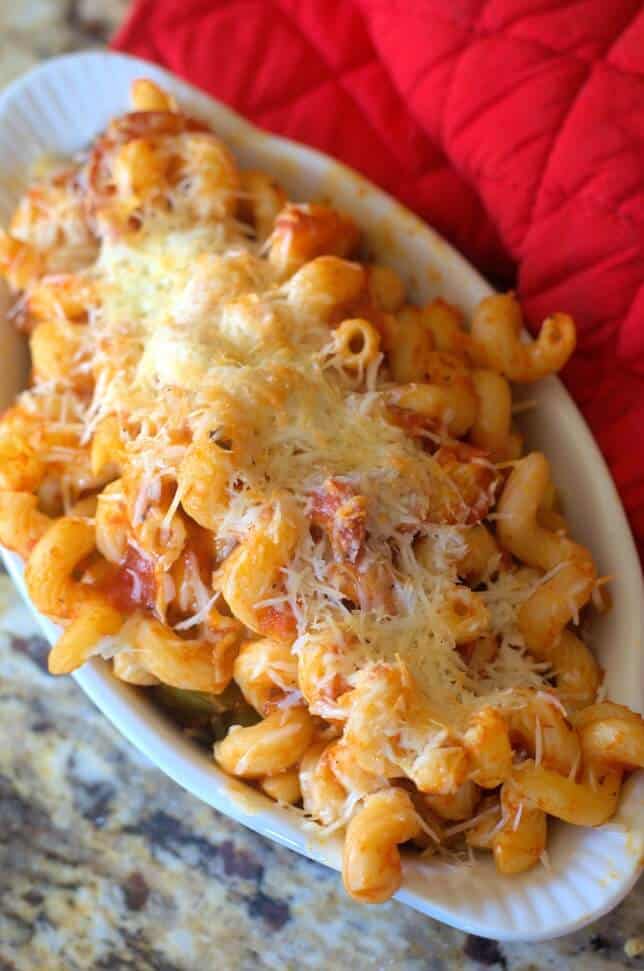 When one child loves pizza and another one craves a casserole, you can combine these two meals and make Pizza Pasta Casserole. It's tasty, easy, and hearty at the same time. Kim from Two Kids And A Coupon will show you how to make Pizza Pasta Casserole in a matter of several minutes.
105. Taco Pasta Bake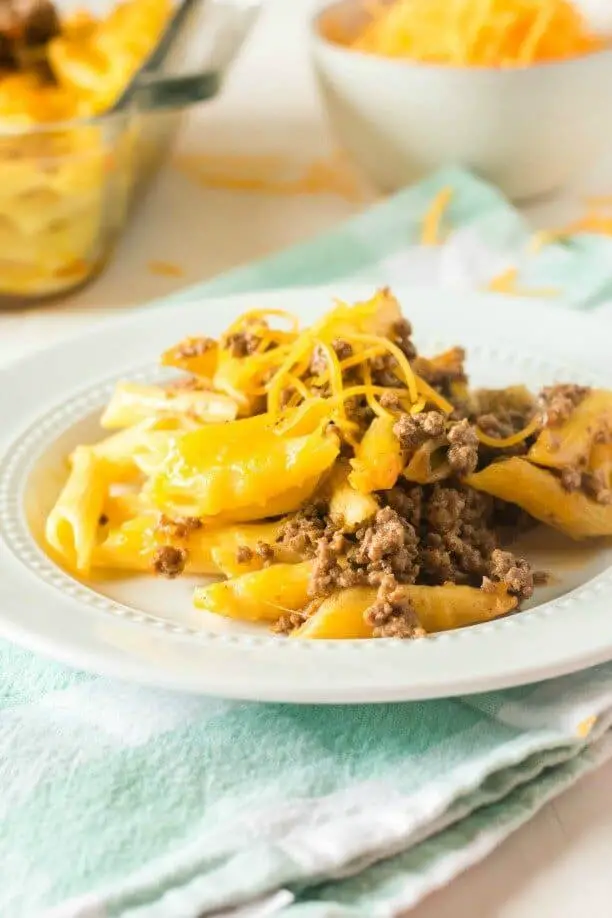 When Is Dinner? How often do you hear this question? The website with the similar name will teach you how to keep your family full and prevent them from asking about the dinner. Taco Pasta Bake is an amazing meal that both kids and adults will like. The recipe is versatile so feel free to get creative when cooking it.
106. Rustic Puerto Rican Beef And Sausage Pasta Bake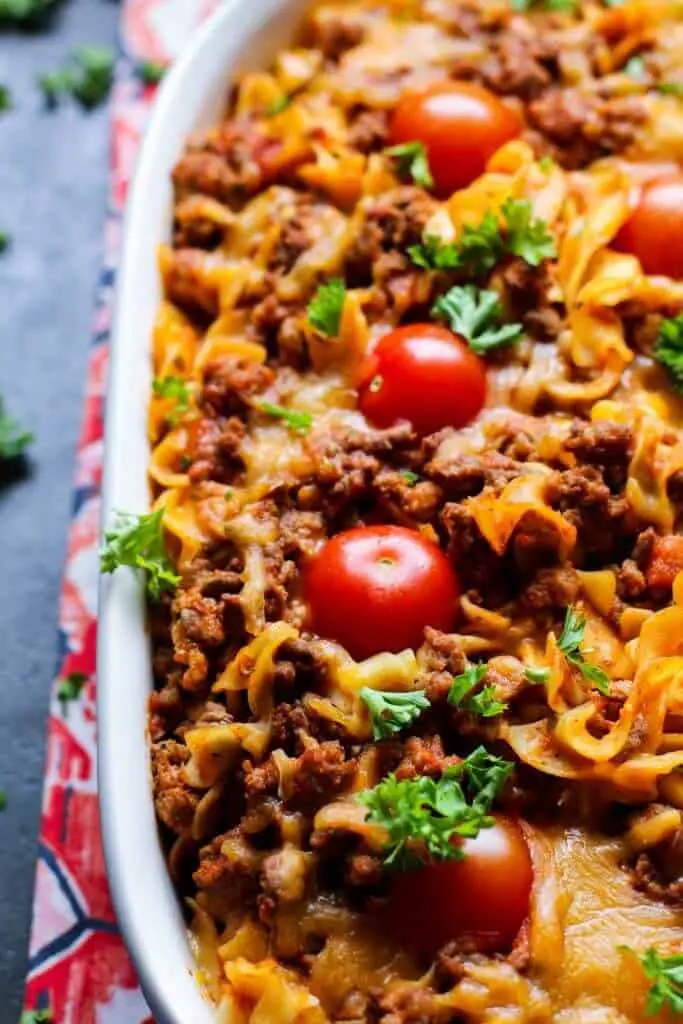 If you have time to cook a more complicated dinner today, try out Rustic Puerto Rican Beef and Sausage Pasta Bake from Latina Mom Meals. This Puerto Rican meal is highly filling so expect to have some leftovers to eat the next day. You can make this recipe budget-friendlier by swapping some ingredients.
107. Easy Mexican Lasagna Recipe
Who doesn't like lasagna? With a little bit hustle in the kitchen, you can come up with a mouthwatering meal to serve for dinner. There are many lasagna recipes online, but this Easy Mexican Lasagna Recipe from Home Cooking Memories is truly delis. Like with any other recipe, you can swap some ingredients to meet your dietary needs.
108. Easy Lasagna Casserole Recipe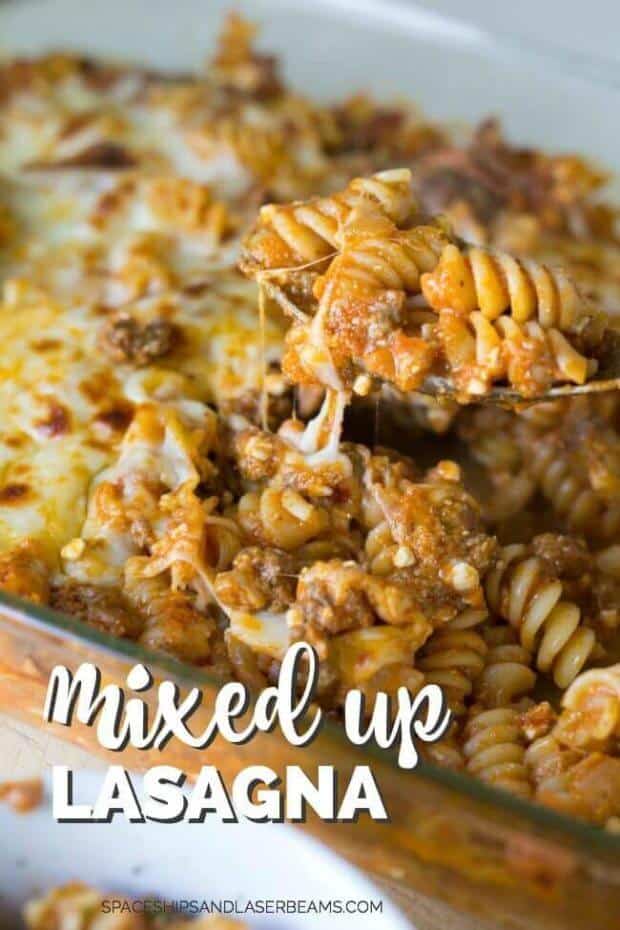 If you don't like Mexican lasagna or you want to take this meal higher, consider making Easy Lasagna Casserole shared by Stephanie on Spaceships And Laser Beams. This meal is a unique combination of hearty ground beef, zesty spices, tender pasta, tons of cheese and tomato sauce. Most importantly, it's so easy to make!
109. Vegetarian Sweet Potato Pizza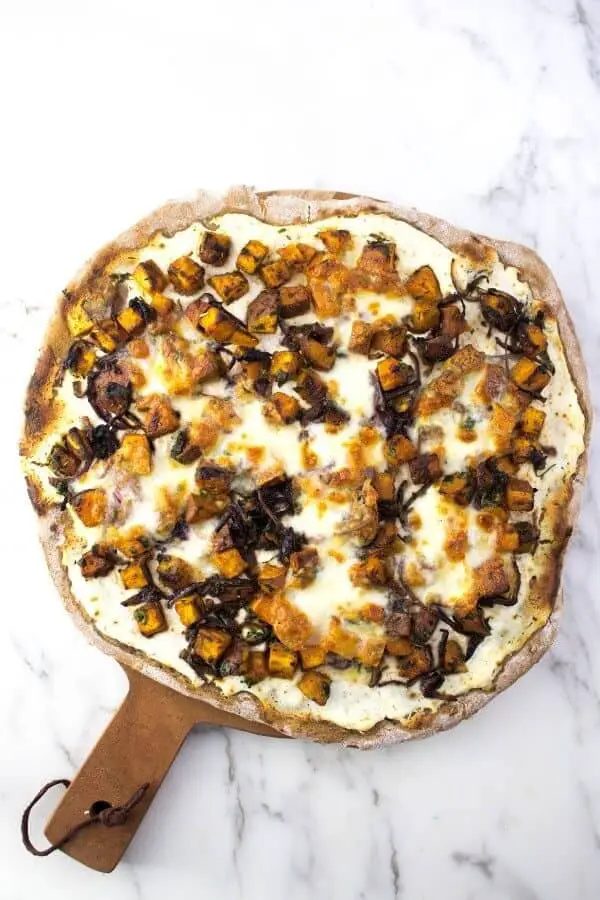 You don't have to be a vegetarian to enjoy this sweet potato pizza for dinner. Spicy and cheesy pizza is a dream come true for kids, so you won't need to beg your little ones to have their dinner. Vegetarian Sweet Potato Pizza is quick to cook. Just follow the instructions provided on A Hedgehog in the Kitchen.
110. Instant Pot Chicken Paprika Recipe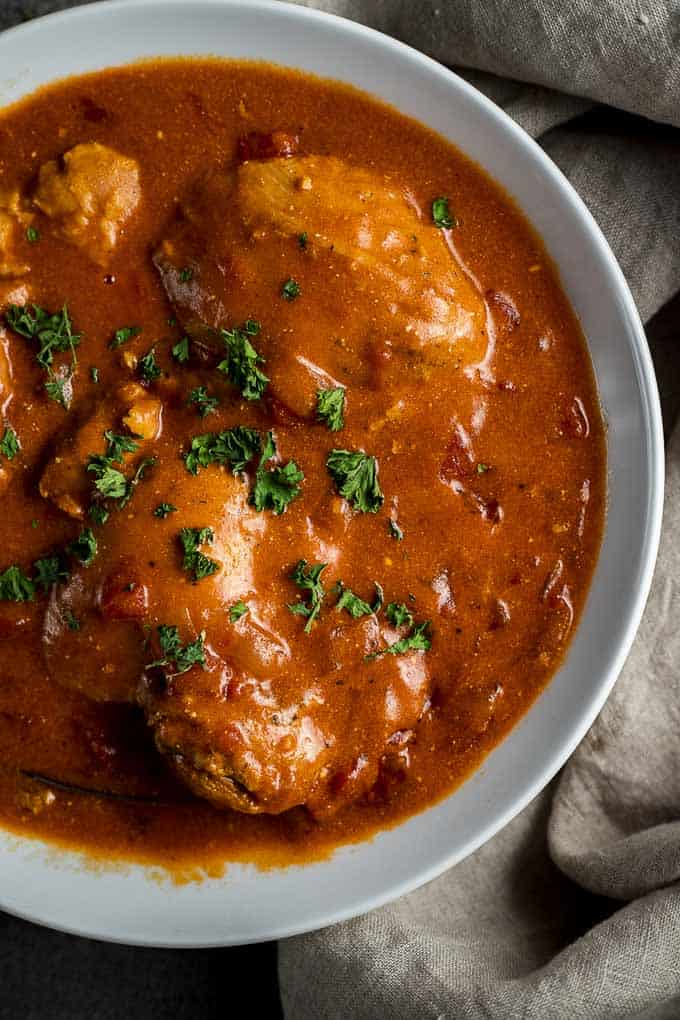 Danielle from Well There 8 This shares her great Instant Pot Chicken Paprika Recipe. You'll need to spend at least 30 minutes in the kitchen before you family will enjoy juicy, creamy, flavorful, and tender served over egg noodles. You can also cook brown rice instead of egg noodles.
111. Instant Pot Beef Stew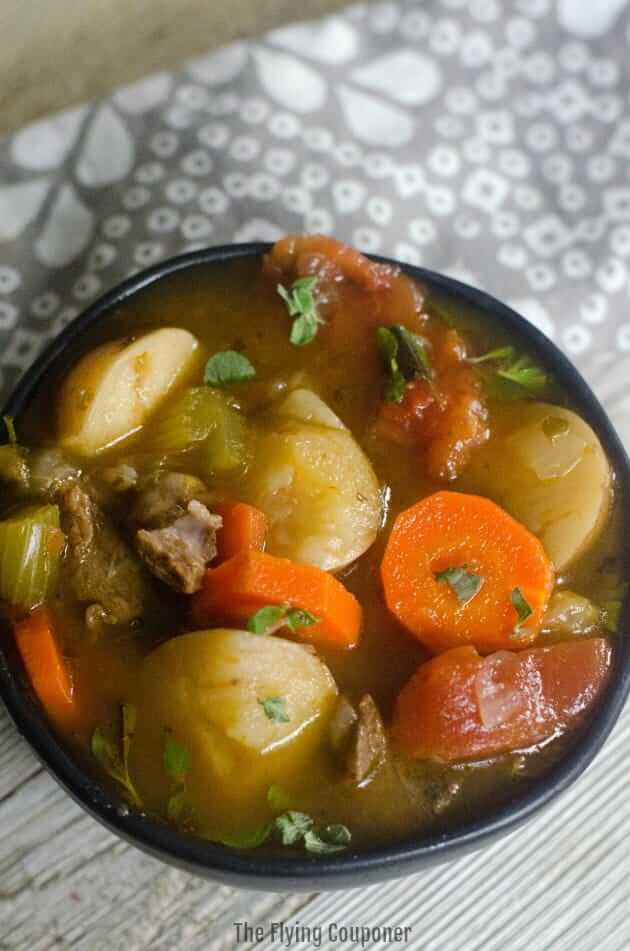 Does your family love beef stews? Wow them with this Instant Pot Beef Stew from The Flying Couponer. The recipe is created for busy people who have no time to spend in the kitchen but who still want to eat healthy meals at home. If you don't have beef, you can use any other meat of your choice.
112. Buffalo Chicken Mac And Cheese Recipe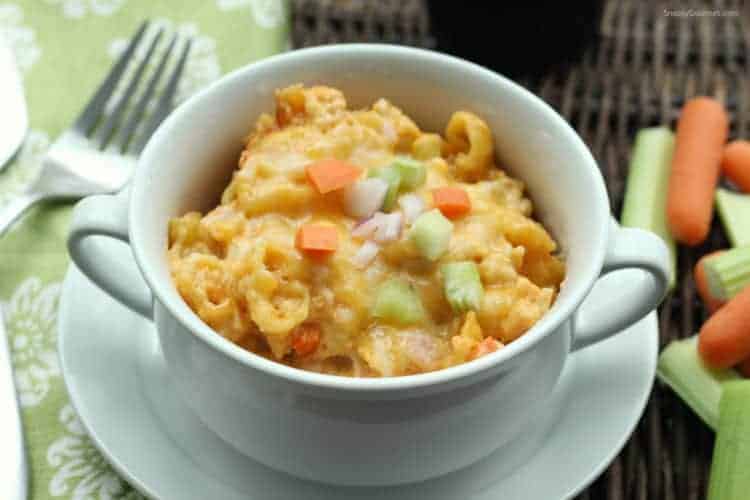 Grab your slow cooker and make this incredible Buffalo Chicken Mac and Cheese. This is a fun way to jazz up a classic mac and cheese recipe and treat yourself to something mouthwatering after a hard day at work. Buffalo Chicken Mac and Cheese doesn't require strong cooking skills and you can make it easily by following the instructions on Snappy Gourmet.
113. Quinoa Con Carne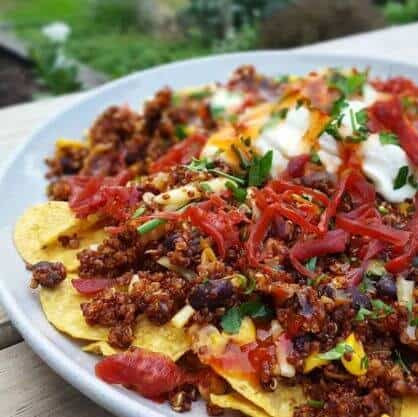 This quick and easy Mexican dinner is overbrimming with flavors and nutrients. Let's not forget about all the powerful health benefits of consuming quinoa. This is a one pot meal that is delicious and doesn't require too much effort. You can find the recipe on Little Peeps Eats.
114. Cheesy Taco Tater Tot Casserole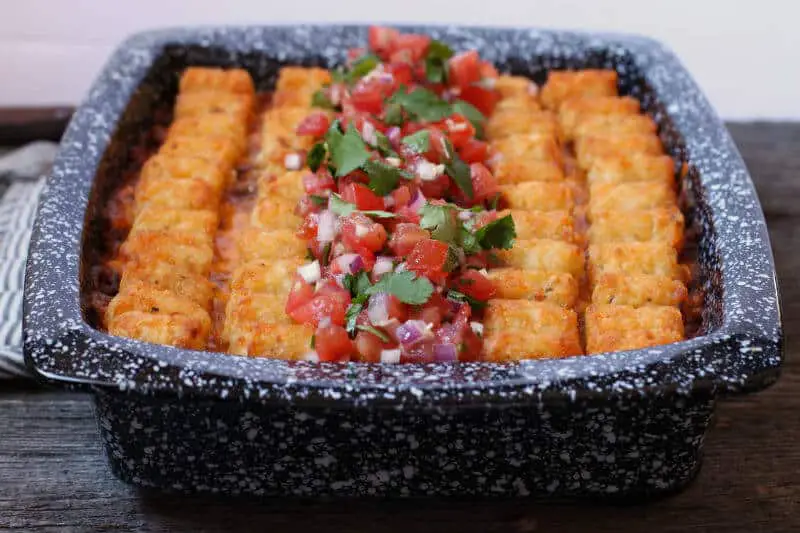 Made with refried beans, ground beef, and some vegetables, Cheesy Taco Tater Tot Casserole makes a tasty dinner idea. You won't regret spending 30 minutes making this casserole. You can cook Cheesy Taco Tater Tot Casserole in advance and freeze for later to save more time. Check out the recipe on Dish in the Kitchen.
115. Instant Pot Ranch Hamburger Mac & Cheese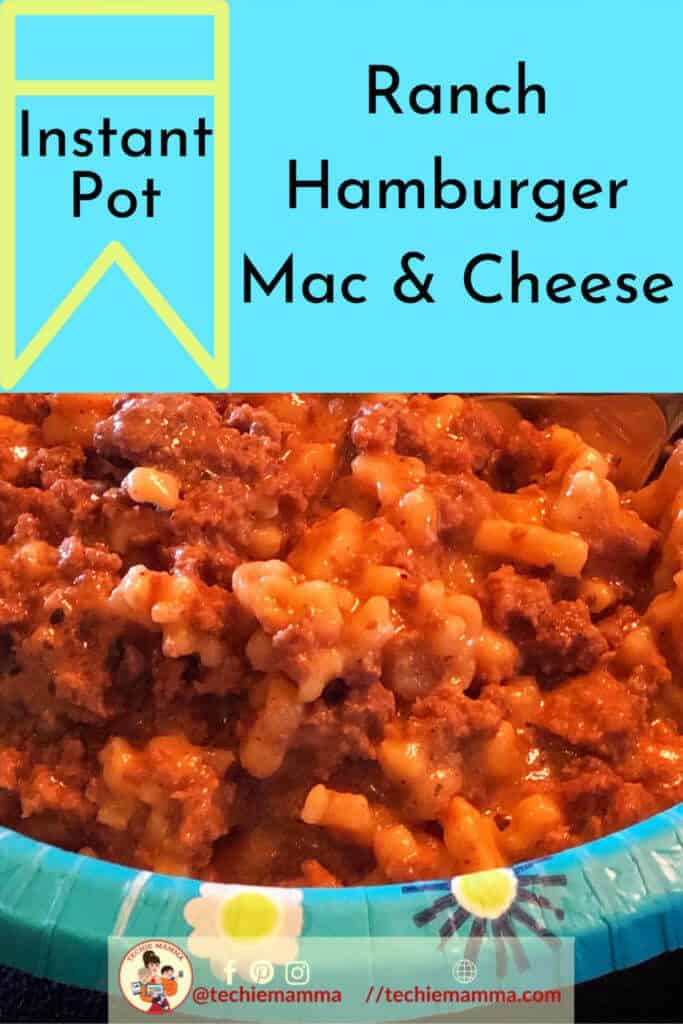 Mac and cheese is always a huge hit, but sometimes it can get bored. If this is the case in your family, consider making this Instant Pot Ranch Hamburger Mac & Cheese. It's full of new flavors and it's even more delicious than a classic recipe. Find the recipe on Techie Mamma.
Now that you have our 155 best dinner ideas handy, you have no excuse but to cook at home. Not only will you save money, but will improve your health, as well. If you go creative, you can come up with up to 200 dinner recipes by taking inspiration from the dinner ideas mentioned above.