These frozen delights can either be called "Air Fryer Frozen Chicken Tenders" or "Air Fryer Frozen Chicken Strips".
If you are a lover of fast foods, then you would surely love getting your hands on these, who wouldn't?
Now you can have a taste of frozen chicken tenders at any time, from your very own kitchen, by learning this recipe!
Frozen chicken tenders are so crispy on the outside and fabulously tender inside, making it the perfect combo for a movie snack.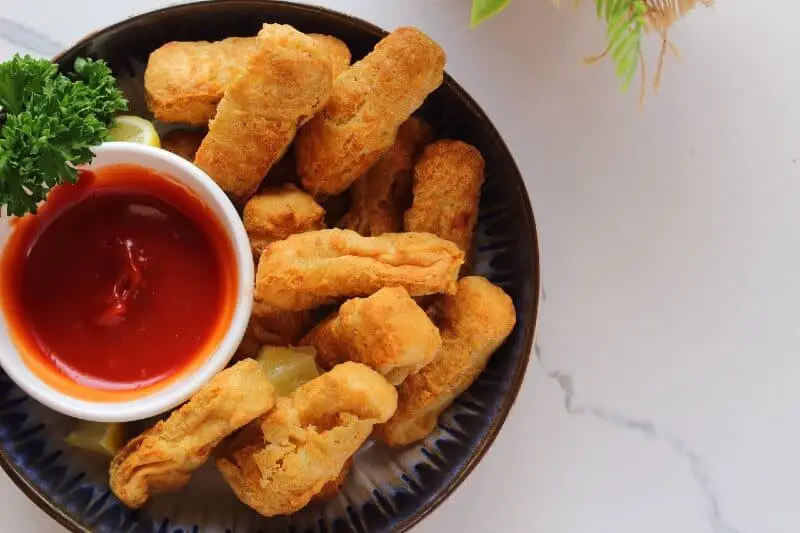 To make hangouts more spicy and fun, frozen chicken strips are the perfect finger food to share with your friends as an afternoon snack. You can also do this as a great lunch recipe for your family.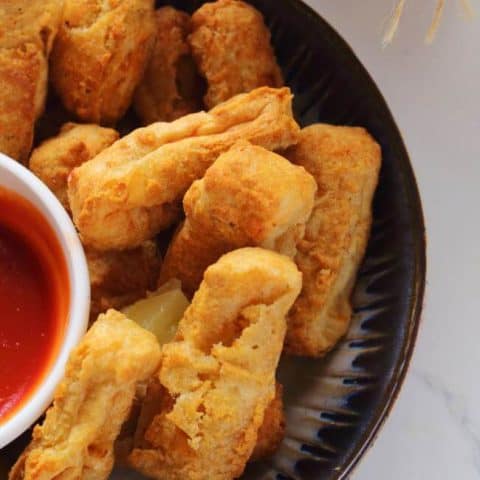 Frozen Chicken Tenders in Air Fryer
Frozen chicken tenders are so crispy on the outside and fabulously tender inside, making it the perfect combo for a movie snack.
Ingredients
600g Frozen Chicken tenders
Instructions
Preheat the air fryer at 200 degrees Celsius for 10 minutes.



Place the frozen chicken tenders on the air fryer basket.



Spray or brush with cooking oil, preferably vegetable oil.



Cook for 10 minutes on one side at 180 degrees Celsius.



Turn the chicken tenders and continue cooking for another 5 minutes at 200 degrees Celsius.



Remove the chicken tenders and transfer them to a serving platter.



Serve with your favorite barbecue sauce and lemon wedges.



Plus, you can choose to pair your frozen chicken strips with other healthier options like, broccoli or salad.



Nutrition Information:
Yield:

3 servings
Serving Size:

1
Amount Per Serving:
Calories:

604
Total Fat:

33g
Saturated Fat:

6g
Trans Fat:

0g
Unsaturated Fat:

24g
Cholesterol:

92mg
Sodium:

1600mg
Carbohydrates:

39g
Fiber:

2g
Sugar:

0g
Protein:

38g
An air fryer is a great kitchen appliance to use in this modern world. It is compact and has a sleek design, and can fit into small kitchen countertops. It doesn't have many buttons to push for you to create a delicious meal.
Air frying is a healthier option, that reduces your calorie intake and even saves time, by cooking frozen chicken tenders in the air fryer. If you have not joined the craze yet, now is a perfect time.
Tip: For more of our easy-to-make chicken recipes, don't forget to visit our frozen chicken nuggets air fryer recipe too.
Have you been wanting but seem to be overwhelmed with the numerous choices? You will be happy to know we have curated the best air fryers in the market, read and decision will be in a wink.
No products found.
Frozen meals such as chicken tenders or corn dogs are some of the food you can whip up in the air fryer and turn into a spectacular dish. Yes, a crisp, juicy, and crunchy air-fried food will bring your cooking skills to a new level.
How Long Do You Cook Frozen Chicken Tenders?
Chicken tenders are strips of meat attached to the lean chicken breast's underside. It is considered as a tenderloin in chicken meat. It is meaty and juicy when cooked properly.
Frozen chicken tenders can be found in supermarkets and grocers; you can also choose with a breading or plain frozen chicken tenders. But whatever you choose, chicken tenders are a lunch and dinner favorite.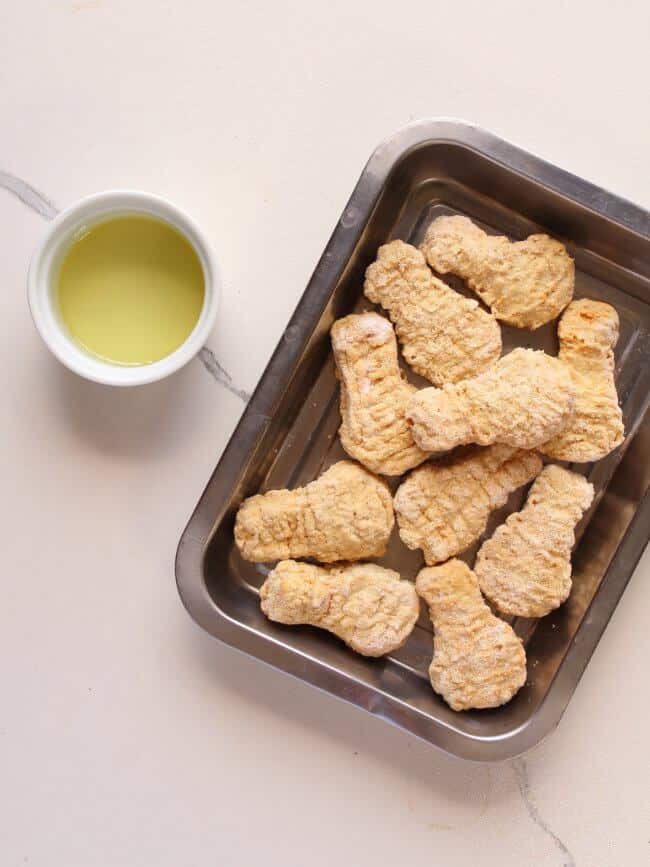 Preheating the air fryer is the first thing to do, especially if you are cooking with frozen items. You can directly air fry the frozen chicken tenders, or you can thaw it for 10 minutes; either way, the results would be the same.
How Do You Fry Frozen Chicken Tenders?
One technique for you to have even cooking of the chicken tender is not to overcrowd the air fryer basket. Make sure to leave some space, so that the hot air could flow through the holes in the basket; thus, you can guarantee even cooking of the chicken tenders, leaving no raw meat spots.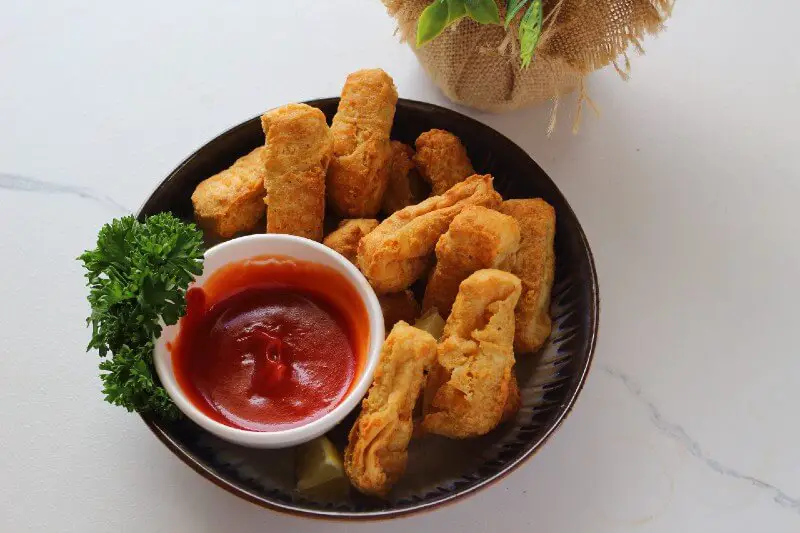 Brushing or spraying with cooking oil will help the frozen chicken tenders get the crispiness you want. And it helps in retaining the moisture of the chicken.
Conclusion
To get the best results while air frying frozen chicken tenders, make sure you do not stack the chicken tenders in the fryer. This way, there would be proper air circulation in the fryer, leaving no chicken tender undone.
Note that chicken is fully cooked at 73 celsius. To be crystal certain that your chicken tender is ready, you can tear a single piece open for further inspection.
And you are all good to go!
Did you make use of this recipe? Please share your results in the comment section!