Can air fryers cook fish? Definitely, plus it can also make the most perfect fried fish. Air fryer fish sticks are easy to make, and in just 30 minutes, you are done.
Fish sticks can be a bit tricky, and when not cooked properly, they end up being soggy. But, cooking fish sticks in an air fryer, makes it crispy.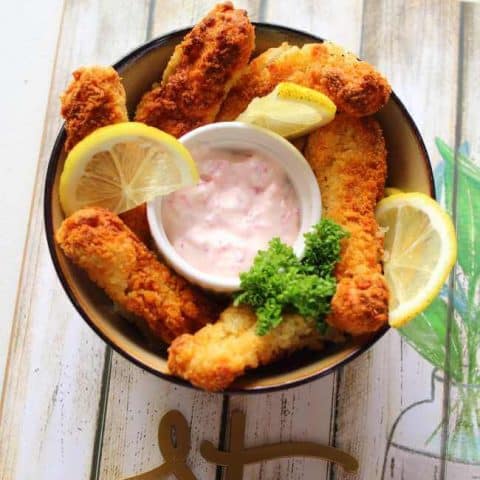 Fish Sticks In Air Fryer
A perfect crispy snack or late-night cravings packed with flavors and crunchiness.
Ingredients
530g Gorton's Breaded Fish Sticks
Instructions
Preheat the air fryer at 200 degrees Celsius for 10 minutes.



Depending on your air fryer's size, place 4-8 sticks in the basket.



Air fry the fish sticks for 10 minutes turning the sticks halfway through.



Remove and transfer the cooked fish sticks to a serving platter. 



Continue cooking the rest of the fish sticks. 



Serve with your favorite tartar sauce. 


Nutrition Information:
Yield:

5 SERVINGS
Serving Size:

1
Amount Per Serving:
Calories:

207
Total Fat:

21g
Saturated Fat:

4g
Trans Fat:

0g
Unsaturated Fat:

9g
Cholesterol:

72mg
Sodium:

814mg
Carbohydrates:

6g
Fiber:

0g
Sugar:

1g
Protein:

22g
Whether you are in a hurry or just wanted to spend less time in the kitchen, air-fried fish sticks are just right for your needs! A delicious frozen Gorton's fish sticks cooked in the air fryer. A perfect crispy snack or late-night cravings packed with flavors and crunchiness.
Breaded fish sticks are undeniably unbeatable in terms of texture and flavor. An excellent dish can be cooked either in a conventional oven, microwave, or even the famous air fryers. Fish sticks in the air fryer are getting its fame because it creates a beautiful texture without using oil in the frying process.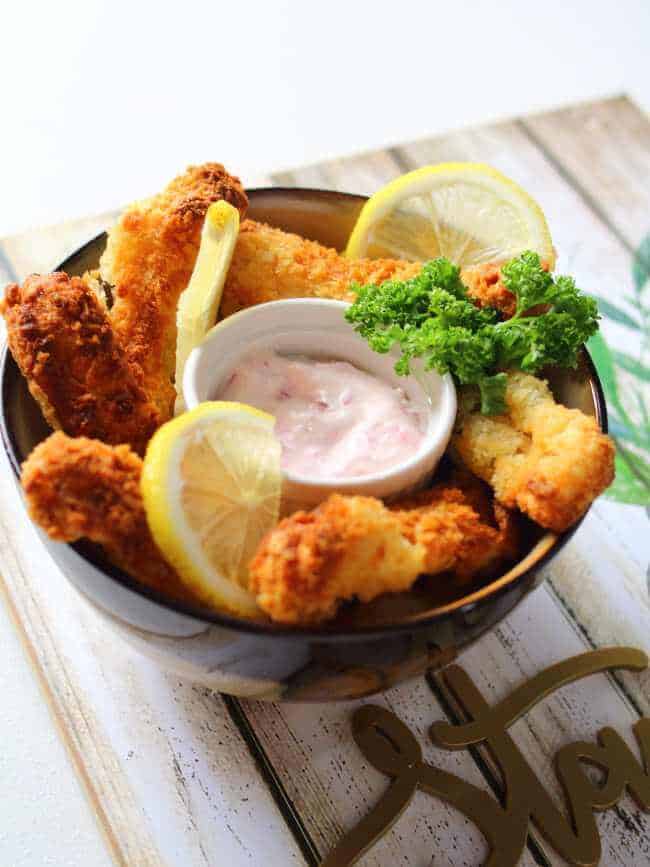 Alaskan Pollock is an excellent source of omega 3 oil that is not only good for your body but a superb mineral for maintaining a healthy heart. It is also a great source of protein — in which Gorton's breaded fish sticks can provide 10g of protein on every serving.
There are some debates on how long you can air-fried the fish fingers. It depends on the brand of fish sticks you are using and how big your air fryer is.
No products found.
Gorton's fish sticks' standard cooking time is around 10 minutes for eight fish sticks or two servings at 200 degrees Celsius. You don't need to brush some oil to create a crunchy layer.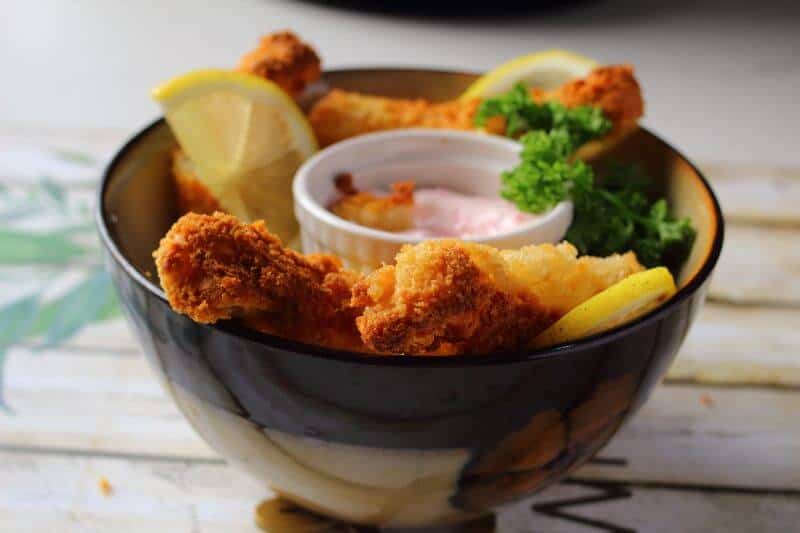 You don't want to overcrowd the air fryer basket. This is the same principle as deep frying. Overcrowding the pan would lead the temperature to drop down or lead to uneven cooking of the pieces.
Leaving some air fryer basket spaces will ensure that the hot air is circulated well on all sides of the fish sticks. Patience is always a great cooking technique, especially in working with air fryers. Need an air fryer upgrade? Check out our Power XL Air Fryer Review to help you with the decision.
Sauce For Fish Sticks
You can make use of tartar sauce; it's one of the best and most classic sauces for fish sticks. But, if you don't want that, you can go for sriracha hot sauce, Keto cocktail sauce, Creole seasoning, or even tomato ketchup.
Storing
Fish sticks taste a lot better when freshly made. However, if you have a need to store the leftovers, simply reheat for 5 minutes in the air fryer.
Frequently Asked Questions:
How Do You Cook Gorton's Fish Sticks In The Air Fryer?
Luckily, Gorton's new line of crunch breaded fish sticks can be cooked even if frozen. Yes, you heard it right. It can be air fried if it is still frozen!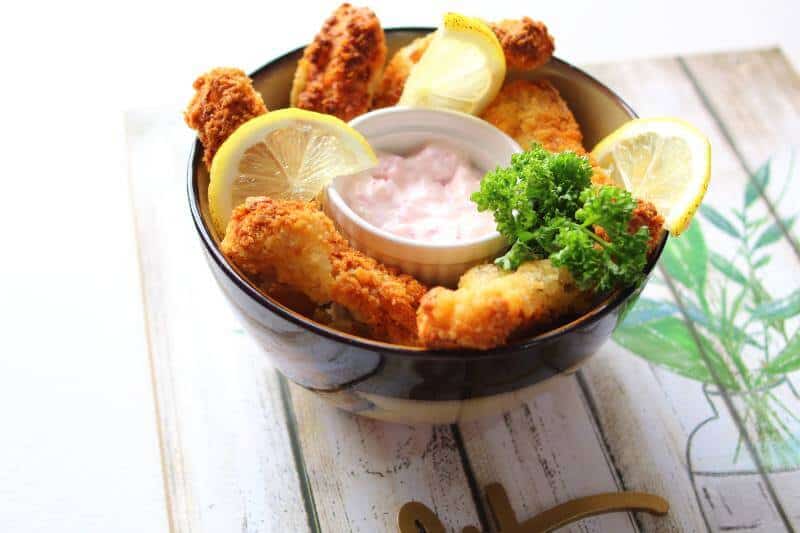 Gorton's breaded fish sticks are made from wild-caught Alaskan Pollock and breaded with a fantastic combination of spices and herbs. The great thing about these fish sticks is that they are made on whole fish fillet with no preservatives added during the processing.
How Long Do You Cook Frozen Fish Sticks?
You can cook the frozen fish sticks in the air fryer for 10-15 minutes. Frozen ones are better air-fried considering the hot air mechanism circulating over the fish sticks that creates a crispy outer layer while having a moist texture on the inside.
Conclusion
These fish sticks would be a great addition to your movie night as an appetizer. But note that fish sticks can sometimes be unhealthy for you, so it's important to do your research on the best varieties available.
To keep things more healthy, you can serve your fish sticks with a salad or burger. We hope that you enjoy the recipe, and we'd love to hear from you!