Browsing my posts, I never expected to end up with a handful of air fryer recipes! I only remember making that switch to cooking healthier versions of our favorite meals, learning how to use an air fryer, and documenting each experience. But here I am, compiling all of them in one place for easier access. I promise to update this post with more, as I go along. ☺
I also never thought I would be head over heels when it comes to our reliable air fryer machine, but after making several "fried" dishes with this ultra-fashionable cooking equipment that basically fits any countertop – we were nothing short of captivated! As it proves, removing oil from your recipes will make eating so much healthier and much easier.
However, it is definitely no fad, and offers so much more than just cooking without oil. We have compiled a list of the most wonderful dishes you can prepare using your air fryer, ranging from main courses and side dishes, as well as great desserts and quick snacks.
Easy Air Fryer Recipes
Still learning the ropes of your air fryer? Here are a few air fryer recipes for beginners that can get you started. Most of the time, remember that preheating your air fryer is key!
In any case, these recipes come with complete instructions and cooking tips, to make cooking a whole lot fun and easy.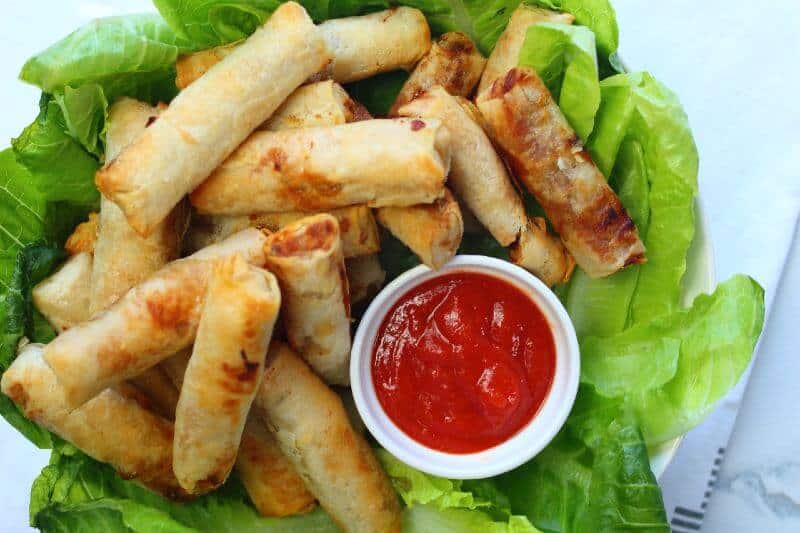 If you are a fan of crispy, flavorful egg rolls, this recipe is for you! You'll be amazed at how much oil you'd cut from the usual deep fried rolls, and while you're at it, pair these rolls with our quick and easy shrimp fried rice.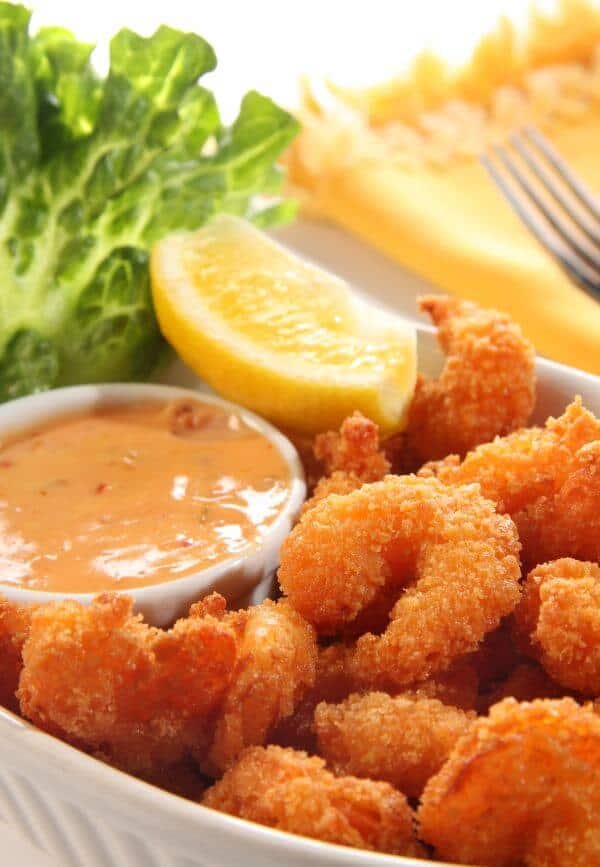 Make your movie nights at home even more fun by snacking on some crunchy and juicy shrimp popcorn. Our recipe includes some recommended dips and sauces to further elevate the flavors.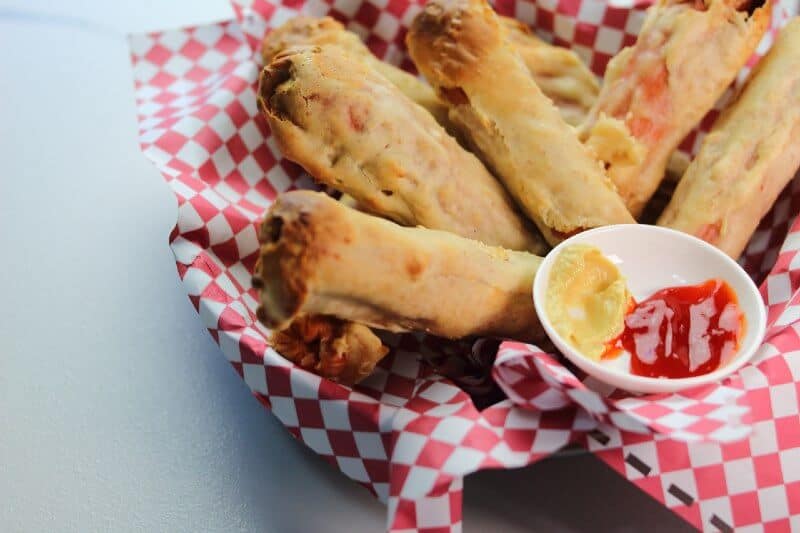 Who's up for some rustic corn dogs? Try this foolproof recipe, while saying goodbye to cups of oil for deep frying. This recipe calls for wheat flour, but of course you can revert to the classic corn meal – they are corn dogs, after all!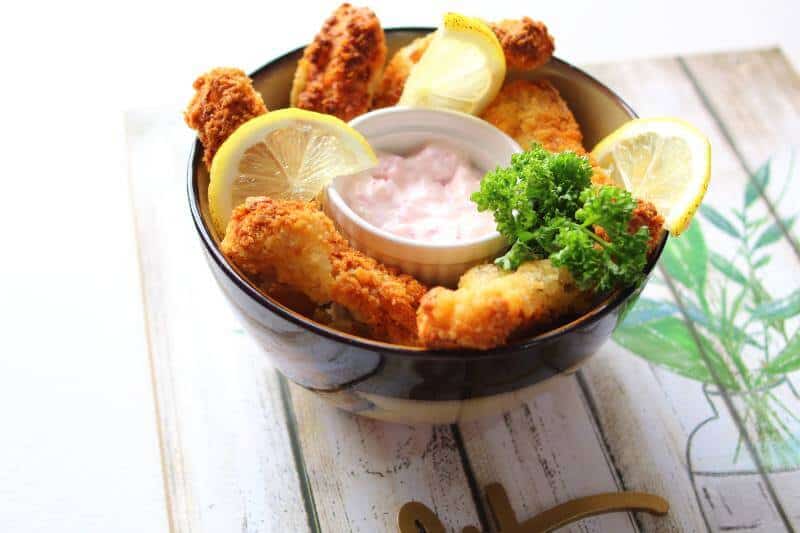 Eat them as is, with tartar sauce, or break them up and use as taco fillings. You can even use them as a crunchy topping and added texture to any salad.
This recipe guarantees crunchy and non-soggy fish sticks every time. Browse our list of amazing salads that you can add these fish sticks to!
Air Fryer Chicken Recipes
When choosing a healthier meat option, it is usually a coin toss between chicken or fish. I am sharing here some easy chicken recipes that I have prepared with my air fryer. I hope you enjoy cooking (and eating) them as much as our family did!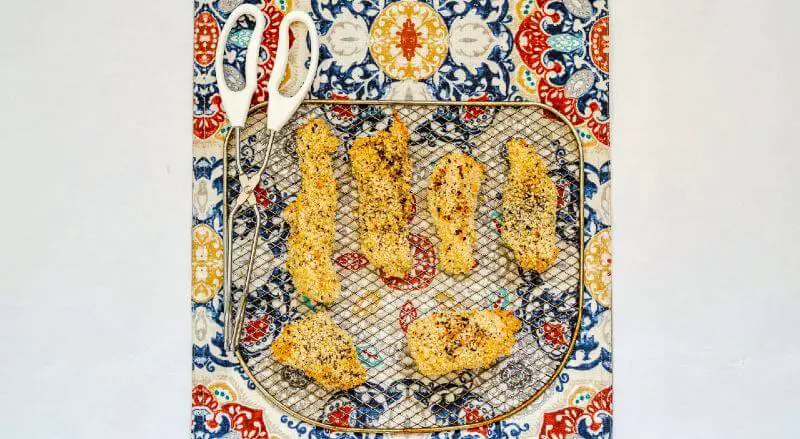 Super flavorful chicken fingers await! For a keto-friendly version, replace the crumbs with almond meal, or pork rinds. You can also use olive oil in place of cooking spray, and also substitute the breast fillets with thigh parts.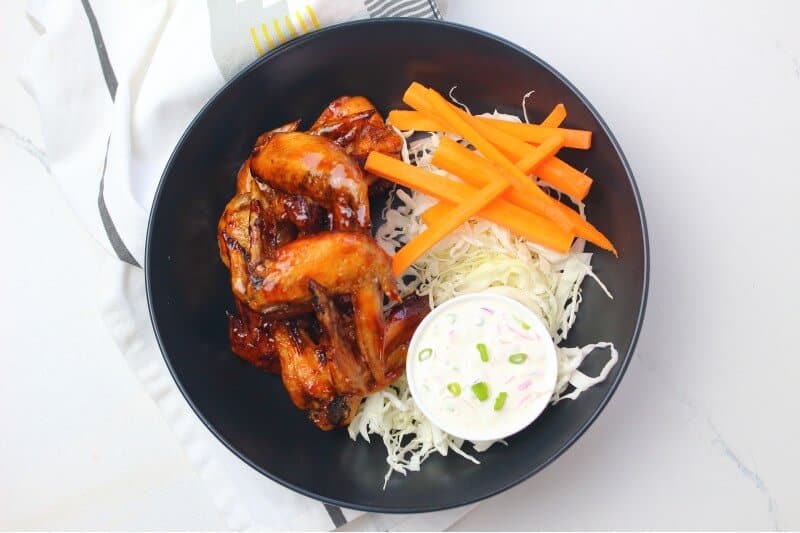 Who does not like chicken wings? I think it is the best part of chicken if you are a fan of a large skin to meat ratio. Pair this with the perfect sauce, or make these low carb pizzas from scratch to go with those yummy wings.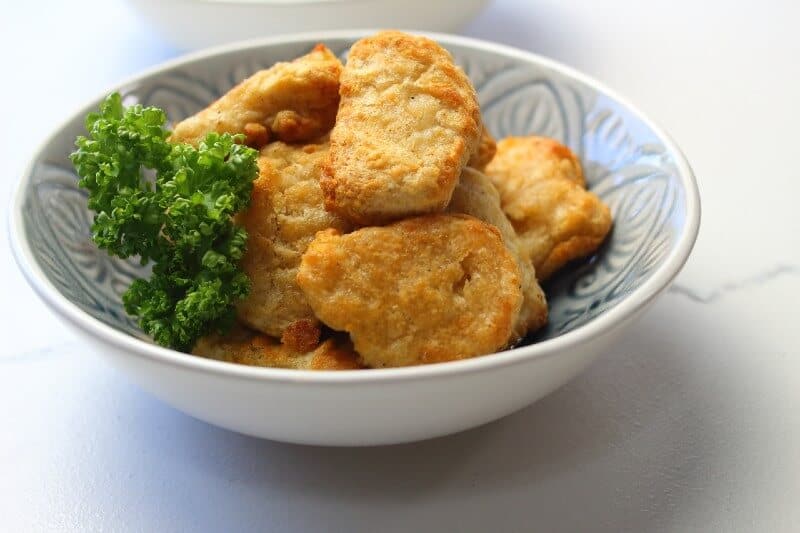 Check this recipe out for perfectly golden and crunchy nuggets, plus several suggestions on how you can use chicken nuggets as part of amazing dishes – yes, including chicken parmigiana!
Healthy Air Fryer Recipes
Eliminating a significant amount of oil from your cooking is already amazing, so let me put forward the healthiest recipe versions that I have of some dishes that we usually prepare with tons of oil.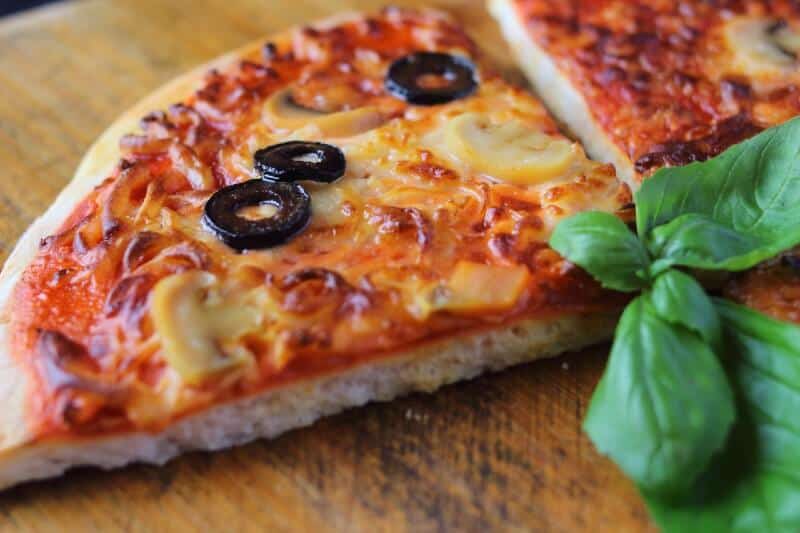 Pizza, especially those that are commercially sold or oven-ready, are often tagged as unhealthy. This air-fried version of pizza will not only cut the oil, but yields a perfect crust.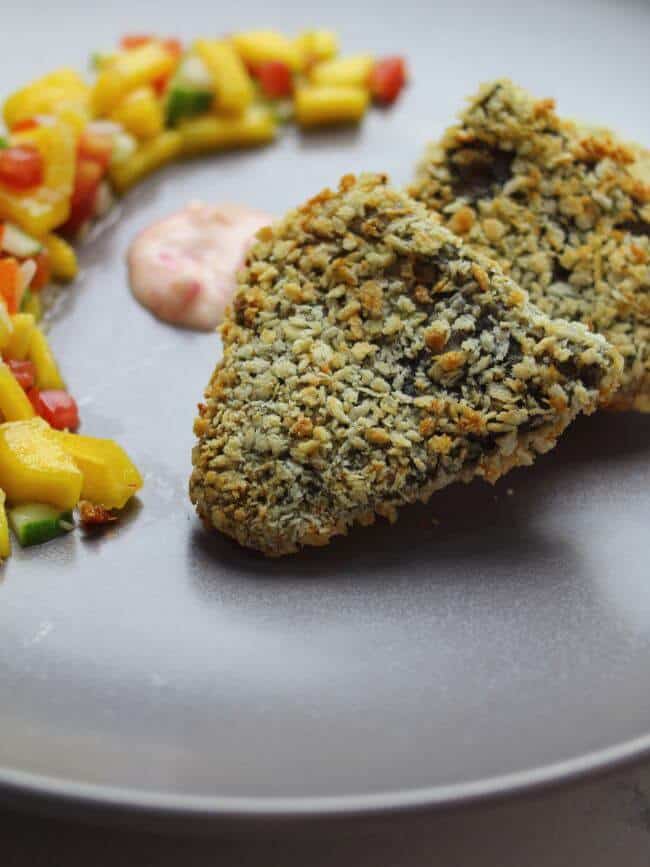 This tilapia cooked with your air fryer is crispy on the outside with acerbic notes of lemon. This recipe gives you a moist, flaky texture on the inside, definitely an easy recipe that will have your family asking for second servings. I highly recommend you serve this along with our Spiced Chickpea-stuffed Eggplant with Tahini.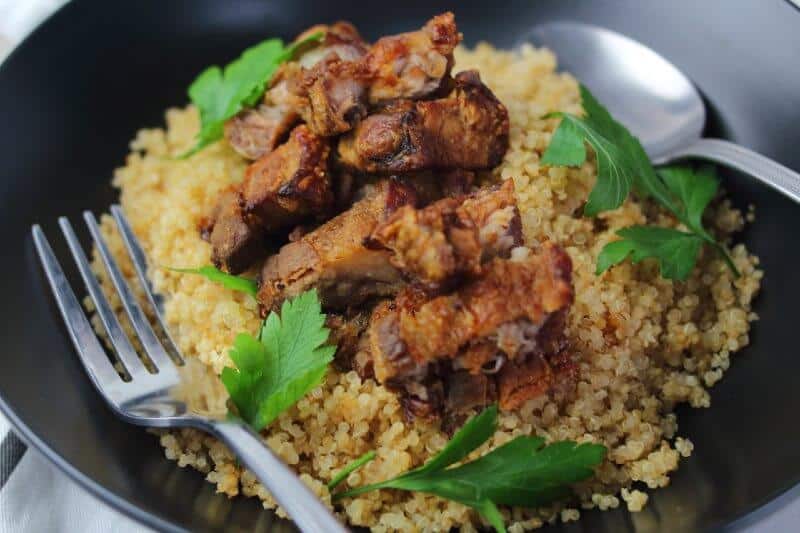 A dish that is popularly prepared by drowning pork belly in a gallon of hot oil, you can actually enjoy crispy pork belly (lechon kawali) using your air fryer.
Best Air Fryer Recipes
This leaves us with the best air fryer recipes to come out of my kitchen, and I am happy to share them with you here!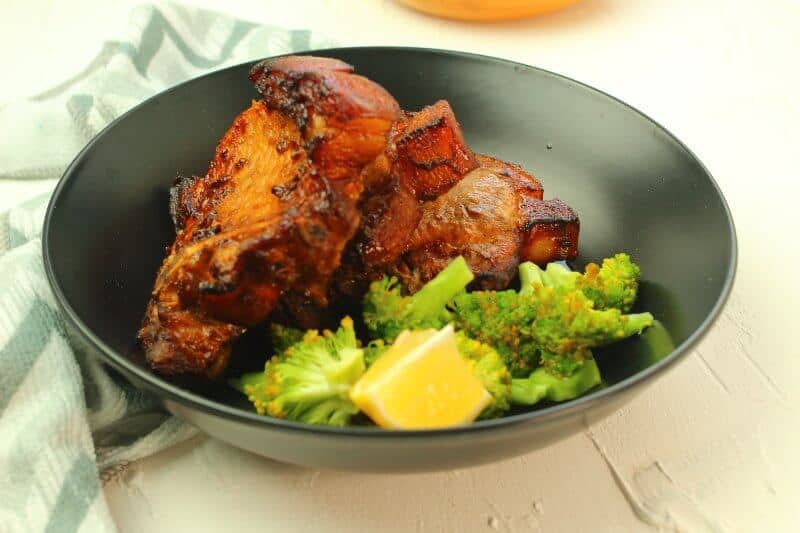 One of the pork cuts that I usually avoid, has now become a favorite. Try this recipe for some tender, juicy, and simply delicious chops using your air fryer. Serve with our Orange Pomegranate salad, or this Roasted Broccoli Raisin Salad with Bacon Bits.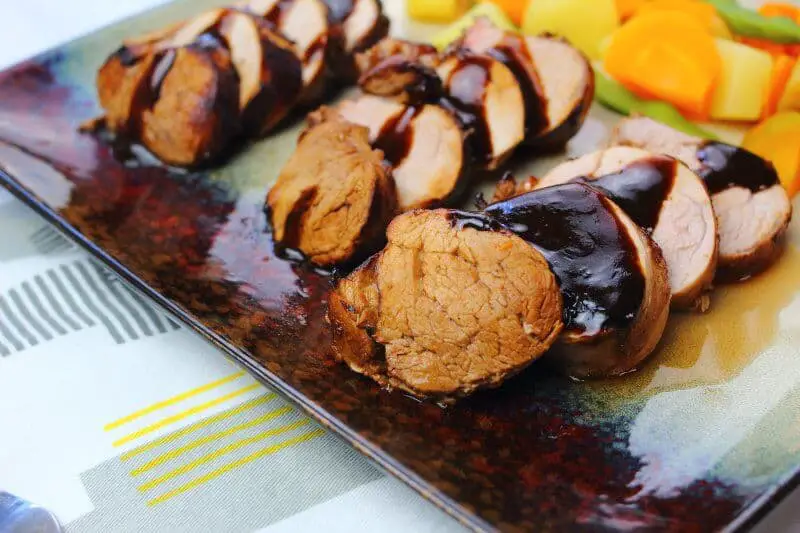 Overcome your fear of cooking a cut of pork tenderloin with this recipe. This comes with a great marinade, and why not whip up a good bowl of salad – we have an entire list of salads for you to choose from.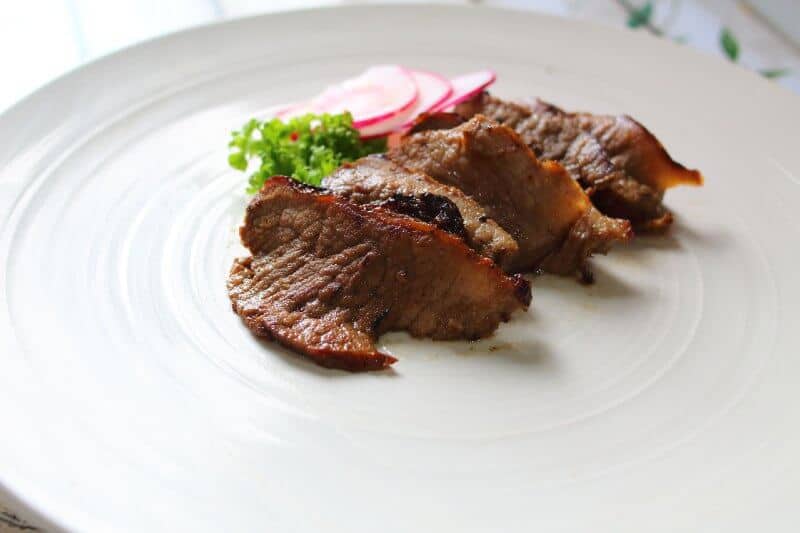 Beef in an air fryer?! Oh yes. In fact, beef is quite easy to prepare given the right heat and cooking time. I have added tips and tricks to this recipe to ensure a delicious serving of roast beef each time.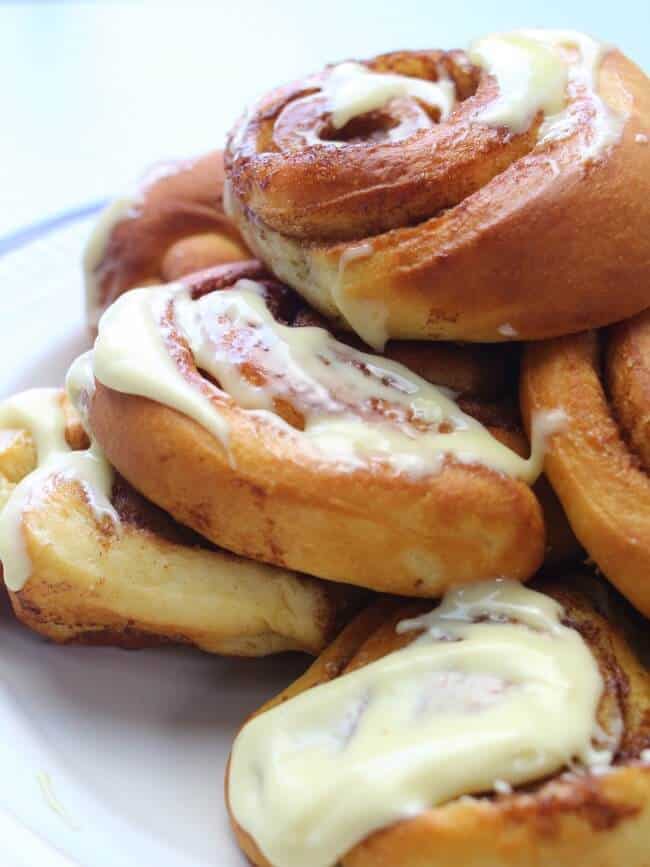 Whether capping off a meal, or having a handy dessert recipe on hand, these cinnamon rolls baked through your air fryer offer sugary, cinnamon goodness. They're quite easy to make, too!
Useful Kitchen Tools
I would personally recommend using some tools to make cooking a lot easier. Using an air fryer is already a breeze, and having these tools will make the task even lighter. For turning food items over, I recommend you use a pair of sturdy tongs.
For flatter, and wider food such as pizza or fish, you can also use a spatula or a flipper. When letting your meat rest after cooking, such as your beef or tenderloin, you can place them on a rack to maintain aeration.
Last update on 2023-06-03 / Affiliate links / Images from Amazon Product Advertising API
In maintaining or cleaning your air fryer, I would like to recommend air fryer papers and a silicone basket. The parchment paper rounds are shaped like your air fryer and have holes in them to keep the air moving. I also use a silicone pot.
Sale
Last update on 2023-06-03 / Affiliate links / Images from Amazon Product Advertising API
Cook your food inside the air fryer using this pot. Most of the time, the air fryer does not require cleaning right away, so you can simply remove the silicone basket after cooking, and straight to the dishwasher it goes!
People Also Ask
What Is The Best Food To Cook In An Air Fryer?
I think we can say that practically anything can be cooked in an air fryer (well, except broths or soups, or such). You just need to make a few tweaks in your recipes, first of which is eliminating virtually all the oil required, and you're good to go.
What Cannot Be Cooked In An Air Fryer?
Some vegetables are not specifically ideal for cooking in an air fryer, like broccoli. You should also avoid cooking food with heavy or excessive batter in an air fryer. Aside from the obvious reason of limited space, you should also refrain from cooking large pieces of meat or whole dressed chickens in your air fryer, as these would not be evenly cooked.
Achieving a medium rare finish for burgers or steak is also quite difficult with an air fryer. Lastly, green, leafy vegetables are not placed in an air fryer.
Can You Put Raw Meat In An Air Fryer?
Yes, you can put and cook raw meat in your air fryer. Just make sure that they are thoroughly washed, and at the same time, no excess water is dripping from the meat. Frozen items are okay to cook straight in the air fryer, but we do not recommend placing wet, watery meat or food, which could end up all soggy or mushy.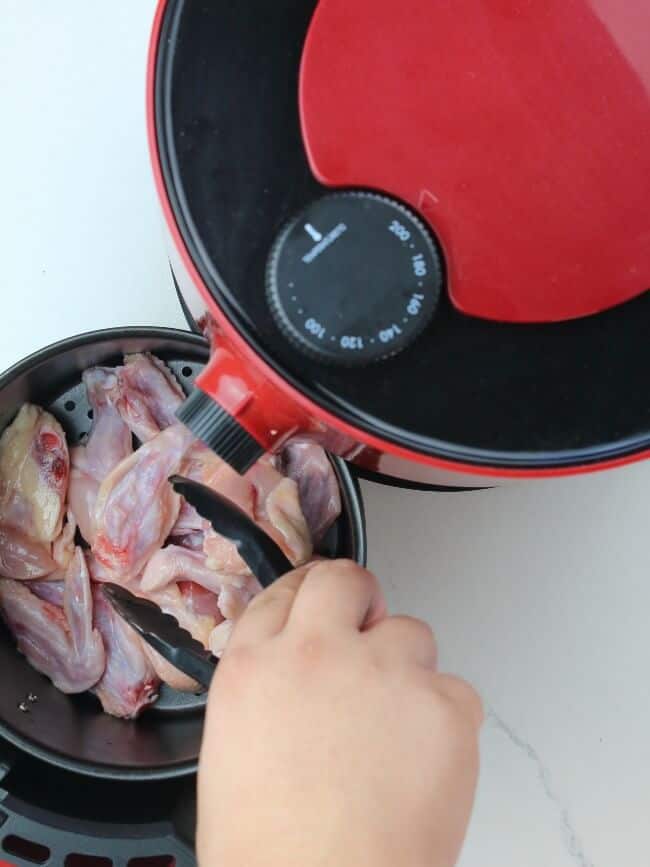 What Can I Make In My Air Fryer?
Practically anything! Because an air fryer is essentially a tiny convection oven, it can cook almost anything that can be prepared with the traditional convection oven.
However, the same cannot be stated for food that is cooked in a deep fryer. While both air and deep frying can produce similar results in some cases, it is a very different technique.
Conclusion
In case you're thinking of relying on your air fryer for the next week or so, I believe my recipes got you covered! Preparing meals that are healthy for one's family is a top priority, especially nowadays. Do you have your own air fryer recipes that you would like to share?
Will you try (or have you already tried) the recipes that I've shared in this post? Please leave a comment below, as always, it would be awesome to hear from you. Stay healthy, and keep safe! Ciao!