Sunday is my favorite day of the week, it has this particular magic that surrounds it. Some people dread it, because they all know that Monday follows next. But for me, I love Sunday! It is the chance to wind down, relax, prepare for the week ahead, and most importantly, to be with family.
In our home, we never run out of Sunday dinner ideas. I grew up in a closely-knit family, always eating together. It was one of the warmest, loveliest things to witness. So, I made sure to keep the tradition when I finally had a family of my own – capping off each week with only the best dinners on Sunday, with everyone at the table, together.
The Best Sunday Dinner Ideas
Each time, I whip up an easy Sunday dinner (great food need not be complicated), or I ask around relatives or friends for Sunday meal ideas: "What's a good Sunday dinner?", I would even post on my Facebook wall. 
By doing so, I realize that I have already made a compilation of my own. With friends or loved ones sending in weekend dinner ideas, I would bookmark each site for easy reference. I would label it as "Sunday dinner recipes" so that come Friday or Saturday, I would already have an idea which items to pick at the supermarket.
Do you plan your meals a week in advance? Or just like me, a few days in advance? If so, you might want to check out our list of the best dinner recipes of all time too!
I am excited to share here some of the best recipes that I've come across, so far. I've even categorized them according to a particular theme, which could be helpful if you or someone in your family is craving a particular dish. Oh wait, why not host a themed Sunday dinner, too?
Classics From Grandma's List
In any culture around the world, recipes from our grandmothers are definitely considered an heirloom. When we say "Grandma's recipe", it speaks of tradition. It represents meticulous, loving, and careful preparation of dishes, whose methods and secrets are handed down for generations. If you want your Sunday dinners to feel all warm and toasty like Grandma's cooking, here are some great recipes:
I've yet to meet someone, who had a bowl of warm, comforting tomato soup – and felt bad after. No one, right? Try this recipe, which can also be prepared all in one pot.
Every family has their own recipe for pork roast. Try this classic approach in preparing pork roast. You can also add oregano to the rub, and fresh garlic, for added flavor accents.
It is not labeled as a soup for the soul for nothing! Chicken soup, especially when prepared by our beloved grandmas, has such a healing power that heals not only our sick bodies, but also our minds. Of course, this recipe is perfect for any Sunday dinner, try it!
For most family gatherings, turkey can be the main event! Brighten up any occasion (not just Thanksgiving) with this simple roast turkey recipe. Don't forget the gravy!
One of the staples in the Western world (we have our versions here on the other side of the globe as well), meatloaf is something that your family has a recipe for. Try this recipe for a tender and juicy result!
Roast chicken, for Sunday dinners, is almost always a constant. Check this recipe out for the most succulent and flavorful spin on the classic roast chicken. 
Quick And Easy Sunday Dinners
Sometimes, all the time available for us to cook is anywhere between zero to zero. Have you been wanting to prepare a delicious Sunday dinner for your family, but have virtually no time to do so? Here are some recipes that will yield amazing dishes, it seems as if you prepared them for more time than you actually did!
We are clearly starting the list with good old fried chicken because, hello, quick and easy! Try this helpful recipe for tips on the different varieties of fried chicken that you can actually prepare.
Who can even say no to a good bowl of spaghetti? Topped with classic, flavorful meatballs, this recipe will surely be a Sunday dinner hit.
These tacos are so easy to put together, not to mention are a very healthy alternative to your usual tacos.
This recipe is so easy to make, and so flavorful! Make these shrimps a topping on hot, steamed rice, or your favorite fried rice, you'll never order takeout for Sunday dinner again. 
Suggestion: Serve as topping with our benihana fried rice recipe.
Don't let the tough spelling scare you, this version of ratatouille is easily prepared and oven-roasted, so you can enjoy more without the need to slow cook on the stove.
Crowd-Pleasing Sunday Dinners
Hosting a Sunday get together dinner at home? Make yours an even memorable one as you serve some of the greatest dishes that are both high in taste, quality, and quantity!
When preparing food in batches, I would say that fish is one of the easiest to prepare, as the meat is ready in a short amount of time. Find out how you can further accentuate your salmon's flavor with the marinade in this recipe.
The recipe strikes that balance between sweetness and acidity. The combination of sugar, prunes, combined with vinegar, plus the saltiness of capers and olives, make it so excellent when served with rice or pasta.
Burgers are so easy to pass around, and so easy to prepare! Just flip one batch at a time and you'll be serving your guests in no time. To save you time and add to the fun, have them dress their own burgers, too!
A chunk of ham being sliced into just instantly gives off a holiday vibe, doesn't it? Try this recipe with a unique glaze to add joy to any Sunday dinner.
Rice bowls are easily prepared in batches, and can be paired with almost any protein or entrée. This recipe gives the right ratio of seasoning to rice, so you'll end up with a delicious bowl of Jambalaya in no time.
You know it's a good thing when cheese, mushroom, and kale find themselves together in one skillet. This creamy lasagna is just so easy to make, you might find yourself making them again on Mondays, too.
Ribs can instantly make any Sunday dinner a memorable one. Special occasion or not, this recipe will give you a perfectly seasoned and cooked prime rib that will wow your guests each time.
Professionally Curated: From Chef To Plate
Just because you don't have a formal training in culinary, means you can't prepare exquisite meals for your loved ones. Here are carefully selected recipes that will leave your Sunday dinner table guests impressed!
Take your Bolognese game up a notch by using lamb. Chef Colin Fassnidge provides you with a detailed recipe on how herbs and spices can elevate the flavor of lamb for this dish.
Take a shot at making these lovely yet flavorful knotted rolls. These make a beautiful centerpiece at the dinner table, and are perfect complements to any soup, spread, or just the simple butter.
Travel instantly to Vietnam with the amazing flavors in this banh mi recipe. The quick pickles add some spunk to your banh mi, which you can also use for other dishes that need them.
Also found in the recipe archives of Delicious, this recipe flavor, presentation, and craziness in one pan – all of which is prepared in under 30 minutes. Have fun!
A glaze that is sharp and sweet adds winter flavors to this roast, making it truly exceptional for a Sunday supper. Brush the maple-mustard glaze on roasted chicken or pork tenderloin by the time you reach half of the cooking time.
Braise the duck a day ahead (so, Saturday), which will make it perfect for crisping come Sunday. The wilted chards and polenta are just the perfect side to this amazing duck recipe.
Southern Style Sunday Dinner
When we think of Southern style food (or, at least, for me), we think of the cozy, warm, laid-back style of food. Dishes that remind us of home. Check these recipes out for more ideas in case you plan to go all Southern style for your Sunday dinner.
This pie will complete any dinner table that's up for some Southern style cooking. We guarantee that you'll find the flavors in the recipe right on the money.
Did anyone say 'biscuits'? Sign me up, please. These buttery biscuits perfectly scoop up delicious components of the pot pie, and taste really well with the cheddar and bacon bits, you simply can't miss this one.
This dish is a staple for potlucks, including Sunday dinners. This Tex-Mex dish is where cheeses, spices, and chicken all meet to create one awesome dish.
They say that the new tradition is having fried chicken on Thanksgiving or Christmas Day. Add this sure hit recipe to your collection if your family loves the idea!
The long name of the recipe is nothing close to how quickly you will be preparing this recipe. Tips are also there to make sure you come up with perfect Brussel sprouts.
While definitely a must-try when visiting Memphis, you can prepare your own at home. For dipping, serve this with more barbecue sauce.
From Our Kitchen
Here are more ideas from our very own kitchen, that you can add to your options for that unforgettable Sunday meal: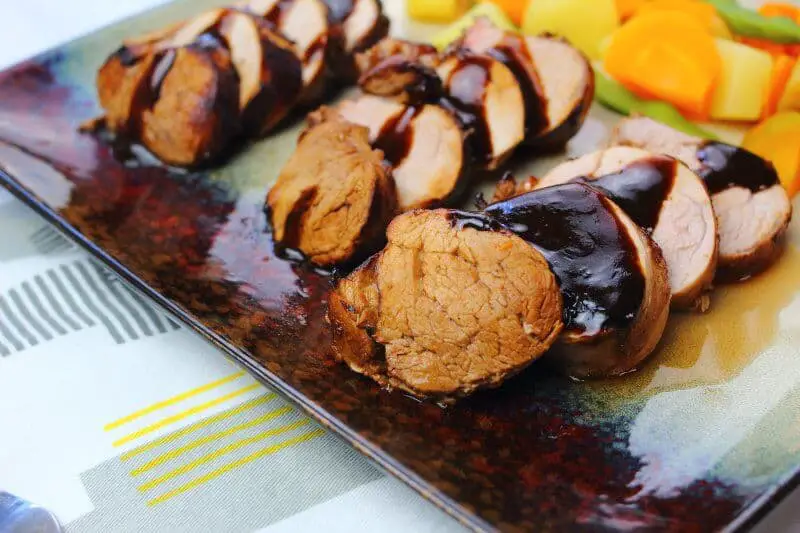 Useful Kitchen Tools
When equipped with the best tools, you are even more guaranteed of the best results. Upgrading, switching, or just wanting to check out the latest cookware or cooktops available? I personally advocate for "clean" cooking, thus the switch to induction.
For induction cooktops, I highly recommend Duxtop's, with a single heating element, or Frigidaire's 30-inch with 4 burners if you still have extra room to spare in your kitchen. You might want to check the rest of my reviews of the best induction cooktops, and the perfect cookware that comes with it. 
Last update on 2023-05-29 / Affiliate links / Images from Amazon Product Advertising API
Conclusion
I hope you find all my recommendations interesting, and please do let me know if you try any of them! There is still so much to learn in the field of cooking, and I am just so happy that these resources are available for all of us to use. 
What will you be preparing for your next Sunday dinner? Simple or complicated, quick or slow-cooked, traditional or not – the best thing is seeing all the beaming faces at the dinner table, enjoying a Sunday dinner together. Nothing can be so rewarding.