As an advocate of clean cooking, I'm sure it would not even come as a surprise that I am all for our planet's care, too. Since I've switched to induction cooking, I know that I have somehow lessened my carbon footprint, all while preparing good, healthy meals for my kids. 
During my induction cooktop hunt, the considerations really all came down to price, the "look", safety features, and the overall size. I got woozy reading all the online manuals to help distinguish between the popular 30" and 36"- inch ones, and which system to buy.
When I finally decided to go with a 30" induction cooktop, I had one final question, and that obviously was:  Which brand is the best?
I'll be honest, I had a hard time choosing which model design was the best! Many of them would look really good in any kitchen! 
There are several ones available on the market that offer a lot of features, and these types of cooktop aren't too dissimilar when it comes to functionality.
My reasons for choosing the 30" over the 36" would be a story for another day, but please let me indulge you in your search for the best 30" induction cooktop by sharing with you the list that I sent over to my cousin, Mara. 
She gave me her permission to share with you this fun fact: she has a knack for burning whatever she cooks! I was glad to get a message from her one day with the subject "induction", as I knew I already had some information on what she would be asking about.
Not too long after I sent her the list, she made the switch and has been enjoying her time in the kitchen! My heart is full.
I hope this list makes your cooktop hunt a breeze, too!
Best 30-Inch Induction Cooktop Compared
Last update on 2023-02-23 / Affiliate links / Images from Amazon Product Advertising API
Buying A 30-Inch induction Cooktop: Things To Consider
Before we go through the list of induction cooktops that I would personally recommend, here are some considerations that you would need to make before buying one of your own:
Kitchen Space. How much of your counter are you willing to allocate? While 36-inch induction cooktops offer a bigger cooking space, the 30-inch ones give you enough wiggle room and won't consume as much space. The amount of cooking that I do for my family, and the cookware that I use at a single time, all fit perfectly into that 30-inch space.
Power. Induction cooktops range from 1400 watts to 3700 watts in utilization. Selecting the power requirement of your cooktop directly translates to how "powerful" your cooking can be.
This can be compared to singing: A wider voice range means a wider selection of songs that a singer can perform. So in an induction cooktop, a wide range of power levels equates to more temperature options when preparing your meals, from melting fine chocolate to searing steak.
Aesthetics. In purchasing any item, I am not timid to share that I usually go with what pleases my eye. They say we eat with our eyes first, well, I also buy with my eyes first!
While all induction cooktops are generally flat and don't have too many features or attachments, they vary in finishes, lining, and even surface layout. It would all depend on your taste, and the look that you would like to achieve for your kitchen.
Those striving for a minimalist look are fans of induction cooktops, for sure! Make sure you have information on your kitchen configuration when you start scouting for your own cooktop. This will help the person assisting you to make recommendations based on the dimensions.
Budget. As with the wide range of features, there is also a wide range of prices. You'll be amazed at how some induction cooktops offer almost the same functionalities for a third of the price of other brands.
It's a great idea to check your budget before you decide which induction cooktop you'll go with. There are so many models to choose from. With such a variety of options, no matter how limited or extensive your budget is, you are assured to find an induction cooktop that will work for you.
After all the considerations I listed above, remember that there are still lots of people who avoid induction cooking because they are not still familiar with the technology. I was once part of that group!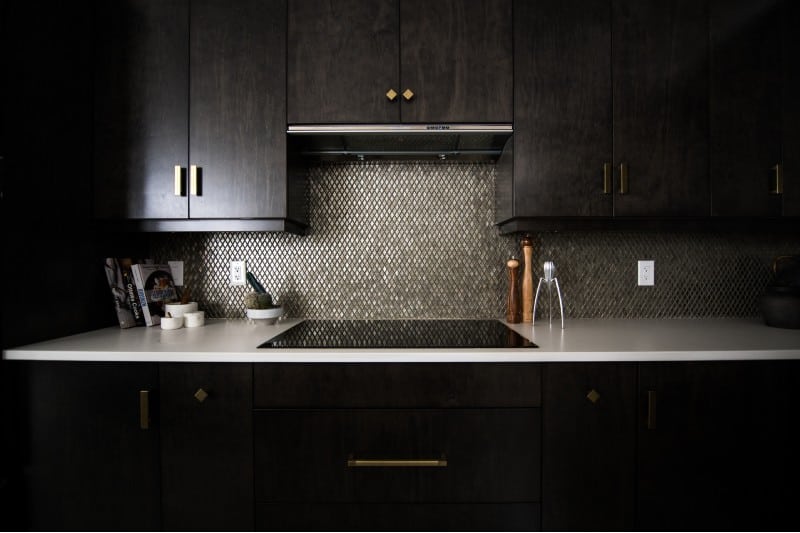 I often misunderstood what these cooktops were for, and most of all, I worried about the safety of their use. I'm glad to discover later on that there was no need for any apprehension at all, because they're totally safe to use. 
In fact, they're so much safer than our traditional equipment for cooking. For example, there's no need to use gas, so you can scratch any nervousness around possible gas leaks. The induction cooktops I'm going to talk about have their own remarkable and impressive safety features, which I hope provides you with peace of mind.
Induction utilizes more or less the same power as the common electric ranges, but it takes significantly less time for induction cooktops to heat up, so it definitely adds to your energy savings.
If there is one thing that could pose a challenge for induction cooktops, is that they are not always compatible with all types of cookware. As far as experimenting with different cookware goes.
Here is what I can share with you so far on which ones to use: In case this induction cooktop is your choice as a first purchase, it might take a while to learn the ropes, and you will also need to invest on pricier cookware.
Pots or pans made out of cast iron, all-clad, and carbon steel are very compatible to use with this cooktop. On the other hand, cookware made of low-quality metal alloys will give you a hard time. Lastly, I do not recommend using aluminum and glass cookware, as they won't work with induction cooktops at all.
Back to our quest!
Going through the list below makes me feel like I'm purchasing my own cooktop all over again! Selecting the right one, purchasing it, having it installed, and finally using it to cook is one experience that you will enjoy, I promise you that. ☺
The Best 30-Inch Induction Cooktops of 2021
My cooktop of choice! I won't beat around the bush; you really get what you pay for. It is reasonably-priced compared to its counterparts, and it functions really well.
Last update on 2023-02-23 / Affiliate links / Images from Amazon Product Advertising API
This induction cooktop encompasses the features that all of us look for: design, ease of cleanup, range of heat level settings, and safety features.
The sleek and smooth tempered glass surface makes way for effortless cleanup, which can tolerate intense heat levels without cracking or chipping. You can use stainless steel and cast-iron cookware as they are perfectly compatible with this cooktop.
I save a LOT of time when it comes to cleanup, thanks to the vitro ceramic smooth glass surface neither tough stains nor spills could penetrate into. The reliability of the cooktop's surface alone promises of a cooktop that will stay in your home for many years.
There are 9 heat level settings that you can select from according to your cooking requirements, be it melting delicate chocolate, or rapidly boiling hard meat.
With a single touch of the button, you can accurately and easily change the temperature. You can boil, stir-fry, and then quickly hop from one cooking heat level to another.
When it comes to you and your family's safety, this cooktop has you covered. There is a Hot Surface indicator, where an "H" appears on the surface to let you know through one quick glance when elements are hot to the touch.
The smart pan size sensor heats the elements according to the size of your cookware, and automatically turns off when no pan is placed on top. The sensors ensure that heat is generated directly onto your cookware, maintaining the rest of the cooktop cool to the touch.
Most importantly, this induction cooktop has a child control lock feature that prevents your children from activating the heating elements on their own when left unattended.  
Pros
9 heat level settings
Hot surface indicator
Super easy to install, with great safety features
Cons
One thing that you might find quite frustrating is that all heating elements are of the same size. The only thing that distinguishes the burners from one another is the amount of power that can be set for each of them.
Be prepared for a little bit of noise. Most induction cooktops make a humming or hissing noise, but this is just the reaction of the metal cookware itself.
This induction cooktop has 4 cooking zones with 9 different settings according to heating level. There are digital touch controls for easy and precise temperature changes, all with one touch.
Last update on 2023-02-23 / Affiliate links / Images from Amazon Product Advertising API
There are several heating levels that range that you can maximize and rapidly change without significant time increments — from a powerful boil down to a slow simmer, and vice versa, in an instant.
The smooth surface forged in vitro ceramic glass makes cleaning a breeze. Gasland also looks after your family's security through safety features such as the system automatically shutting down when not in use and when no pots are placed on it, and a lock mechanism that ensures the system is not accidentally activated by the little ones.
For those who need to attend to a million things at once (does this ring a bell?), this cooktop features a timer function, with durations that range from 1 minute to 99 minutes. This enables you to set the timer and go on as you do the rest of your tasks, such as taking out the clothes from your dryer. Each cooking zone turns off as soon as the timer is up.
Pros
Sensor touch control with digital display
Scratch-resistant surface made of vitro ceramic glass, easy cleaning
Shuts down automatically if you forget to turn off
Child lock
9 Power levels per cooking zone
Cons
There will be a slight learning curve because you will need to cook at much lower temperatures, especially if you're transitioning from an electric cooktop.
Are you always in a hurry to boil soup, or prepare that oil for deep-frying? Time is a luxury we can't afford these days, but with Thermomate's 4 high power burners, you are guaranteed faster heating and cooking.
Last update on 2023-02-23 / Affiliate links / Images from Amazon Product Advertising API
The 4 cooking zones on this cooktop are equipped with varied power levels and heating element sizes to meet all your cooking requirements. There are 9 power settings for accurate heating, making this cooktop perfect for preparing braised meat, deep-frying, roasting, and boiling water.
Using the buttons on the cooktop is a breeze, thanks to the sensor technology built within the system. The timer can be set anywhere from 1 up to 99 minutes, assuring its excellent cooking performance even as you attend to other household chores.
This Cooktop Also Has 4 Safety Features: 
It guards you against overheating
It has an indicator that shows how much residual heat is still present
The system automatically shuts down when not in use, and 
A much-needed child safety lock to keep the little ones from inadvertently activating the system.
 This cooktop is most suited for cast iron cookware. The Smart Pot induction function adjusts the heating element to your cookware size, for a more even heat distribution. 
Aesthetically, this cooktop is made of a slim (a thickness of only 2 inches!), modern design black glass, and takes up very little space on your kitchen counter. The smooth surface inspires effortless cleaning. The quality of this cooktop promises durability for a very long time.
Pros
9 Power levels per cooking zone
High-power boost function, making cooking more convenient and efficient
The cooktop also has a Pause function, which immediately lowers the heating level to 1. You can resume the heat level by pressing on Pause again. The best thing is that the different zones can be operated separately.
It has a Keep Warm function, so your soups and casseroles stay warm all throughout your dinner party, without the fear of burning your food. No more opening a pot of cold soup when you go for second servings!
Cons
Unlike other induction cooktops that you can install right away, Thermomate's cooktop has to be installed by a qualified technician, which translates to extra time and money spent on your part.
The heating elements on this cooktop will not heat up unless they feel the weight of a pot or pan. Other safety features of Noxton's cooktop are child safety lock, timer key, heat indicator, and designed with round edges with no sharp corners. 
Last update on 2023-02-23 / Affiliate links / Images from Amazon Product Advertising API
It is at par with several of its contemporaries when it comes to heat element boosting. The 4 heating zones have high power burners, all with independent touch controls. Each element has 9 power level settings, for accurate and easy temperature changes at the touch of a button.
The finish of this cooktop is smooth, black, vitro ceramic glass plate design. It is durable, resistant to high-temperature, and looks sytlish and elegant, providing the clean, classic look to your kitchen.
Pros
Easy to install
Accurate temperature controls
Several safety features such as heat indicator and child lock
Cons
The sound of the cooktop's fan can be concerning initially, but this is the system keeping the components within the right temperature.
This makes it to my list, as I regard this as the fits-your-budget induction cooktop. Despite its lower price compared to its contemporaries, the FGIC3066TB does not skimp on features.
Last update on 2023-02-23 / Affiliate links / Images from Amazon Product Advertising API
It has its own auto-sizing pan detection, which detects the pan size and automatically adjusts to and warms the area, without requiring extra effort on your end. 
An issue that most users raise is that the burners are placed a bit closer together, so if you are dealing with bigger cookware at home, you might need to consider this. Other than that, the FGIC3066TB is one cooktop that's affordable without compromising the quality.
Pros
Auto-sizing pan detection
Non-heating surface
Very easy to clean
Cons
A bit compact compared to other brands
This induction cooktop is very compact, and works very well compared to a traditional range with stove without the bulkiness. The finish of this cooktop easily blends with any kitchen theme.
Last update on 2023-02-23 / Affiliate links / Images from Amazon Product Advertising API
The controls of this cooktop are very responsive, there is no need to tap the controls multiple times as I have experienced with other cooking systems. The 4 cooking zones have been laid out efficiently, so there is enough room for all your pots and pans even if you need to use all 4 at the same time. 
Additional Features
Very easy three-wire installation
9 heat level settings for each zone, plus a timer that can be set from 1 to 99 minutes
Safety features such as overheating protection, residual heat indicator, child safety lock, and idle system auto-shutdown. 
It has four induction elements, and like other induction cooktops, the rest of the surface remains cool to the touch. This cooktop also boasts of Smart burners, which turn off when you remove the cookware.
Last update on 2023-02-23 / Affiliate links / Images from Amazon Product Advertising API
You don't have to worry about leaving the burner on. The touch controls are on an easy-to-clean surface, lit in red LED display against a black glass surface – perfect if you are looking for that modern look for your kitchen.
Pros
Power Boil element: you can use different pan sizes on this single element that rapidly produces powerful heat.
Bridge Element: For your bigger or uniquely-shaped cookware, the bridge element combines two heating elements to cater to one cooking area.
Control lock capability: This keeps your children from unintentionally activating the unit. 
Hot surface indicator lights: In one glance, you will know when the heating elements are hot to the touch.
Cooktop "On" indicator light lets you know when one or more heating elements are active.
Cons
Unlike other models that have the option to use knobs, this cooktop relies solely on touch controls
Those are the top brands that made it to my list. While it took a while to put this together, I would like to add another recommendation, which is choosing an induction cooktop system with a downdraft. 
What Is A Downdraft?
It's a great idea to have a ventilation system in place when you have an induction cooktop, and downdrafts directly address this concern. Induction cooktop systems are not automatically sold together with a downdraft or ventilation system when you purchase them, so it's important to note that you'll have to buy one separately if you need one for your home. 
How does it work? 
In a downdraft, the air ventilation system is installed within the same surface of the cooking area. This structure of a downdraft eliminates any requirement for a vent to be placed overhead. Remember the traditional vents that suck all the smoke upwards? The downdraft does so, but in a different direction.
As you cook, the downdraft system catches steam, smoke, greasy particles, and even odors right along the surface, redirecting all of these towards the vent, and channeling them to exit your kitchen before they can even fill your home with smoke or odors.
Imagine if your home had an open floor plan, downdrafts would be an excellent choice! Since these types of ventilation systems remove the necessity for any additional vents, they are also ideal for island kitchen counters, and kitchens with very limited space for hood installations.
When you choose induction cooktop systems with downdrafts, you can cook to your heart's content without the fear of smoke filling up your kitchen, or lingering smells from pungent dishes.
From the products I've mentioned above, GE Profile PHP9030DJBB is a great example of a cooktop with a built-in downdraft. The GE Profile system has a powerful exhaust vent, with variable fan speeds that can be set to High, Medium, or Low.
This means the system can easily adjust to and pull out any amount of smoke or steam that your cooking session produces right out of the kitchen.
I received advice while I was scouting for my very own system: in order to achieve optimum results, your induction cooktop's downdraft fan should be turned on before you activate any of the heating elements.
In terms of position, place your tallest pots on the burners which are nearest to the downdraft vent. For a lot of models, these burners are often found at the rear section of the cooktop, yet in some, these are usually at the center section.
While cooking, you might need to adjust your heat settings to a higher one, to make up for the ongoing airflow on the surface. Note that using faster speeds for the fan may also lessen the heat being produced in your cookware.
Myths Or Facts On Induction Cooking
Was that a helpful list? Please get in touch with me or my sister any time through this blog if you have any questions. My cousin Mara thought the list was really helpful, as it narrowed down her opinions of the best ones. I really hope it helps you, too. Are you ready to choose your induction cooktop?
But before you do, let's go through a couple of myths about induction cooking, for those of you who are also new to this cooking technology. These might provide more insight into what you should purchase.
"The circles on the induction cooktop and pan must be equal in size." This is not true! Among the most impressive features that we discussed, across several brands, is the ability of the induction cooktop's system to detect pan size and have the heating element expand and cover the surface of the cookware.
"Induction cooking is not safe". Again, this is false information. With induction cooktops, gone are the days when you leave oil in a pan to be heated for a bit, only to come back to a smoking pan. We have a lot of research to back it up but it remains to be the safest sources of heating. When you compare induction cooktops to traditional stoves that utilize electric coils, the latter can get very hot almost instantly.
As to my green agenda, we are aware that gas cooktops operate by burning fuel, which produces toxins that are not healthy for you or the environment. All induction cooktops, as you have seen from this list, come with a handful of safety features that avoid overheating, or erratic voltage fluctuations.
"Induction cooktops produce loud and annoying humming sounds." There are a lot of factors to consider when it comes to the sound that your system produces. On top of it all would be the quality of your cooktop, how and where the system was installed, the surface it is placed on, the surrounding area of your kitchen, the quality of the induction cooktop, on its sturdiness and construction, and your threshold or sensitivity to environmental sounds.
Induction systems that power heating elements normally produce buzzing or humming sounds, which are quite negligible in a regular home where you hear similar noises round the clock.
"The quality of the cookware does not matter. As long as you have a good induction cooktop system, you can use almost any cookware." While you may have the best system, the material of your cookware will be a major factor for even heating distribution, not the heating element of induction.
If you have cookware made of high-quality alloy or cast iron, achieving an evenly-heated surface is close to perfect. Note that ceramic cookware, however, cannot be used on induction cooktop systems.
Hope these cleared things up for you a bit, in case you still have apprehensions about getting your own induction cooktop! Everyone will have their own needs when it comes to selecting an induction cooktop for their kitchen, and it would be best to list your priorities according to the considerations we listed above. 
Have I confirmed that 30" is indeed the right size of cooktop that I would like to buy?
What would be my budget for this system? 
What kind of "look" am I going for? Classy? Modern? Do I want my cooktop to be sleek and stylish? 
Do I have the right amount of kitchen space to fit a 30-inch induction cooktop? 
Would I need a downdraft for my system? 
Have I checked the safety features? 
Would I need to hire an installation service?
Choose a cooktop that will respond to all of these requirements. Remember, you are buying a system that will stay in your home for most likely many years, so I sincerely hope that what I've shared somehow helps you take that step towards the right dealer!
After finalizing your list and picking out what's best for your home, you are now ready to set out and make that purchase. After all things considered, think of the priceless output that this purchase will have: a beautiful image of you, in your kitchen, whipping up one of the best Friday dinners you ever made for your family.
And while you are at it, you have the most efficient and user-friendly induction cooktop system right in front of you, making sure that each cooking session goes smoothly.