For those who aren't familiar, ranch is a type of sauce or dressing for salads. It is a mixture of buttermilk, portions of sour cream and/or mayonnaise, as well as spices, which typically include garlic and onion powder, chives, and dill.
All of these are mixed together to create a delightful mixture of flavors. As for all the ingredients, they're all thrown together to form a sauce, or even an oil emulsion.
A Quick History Of Ranch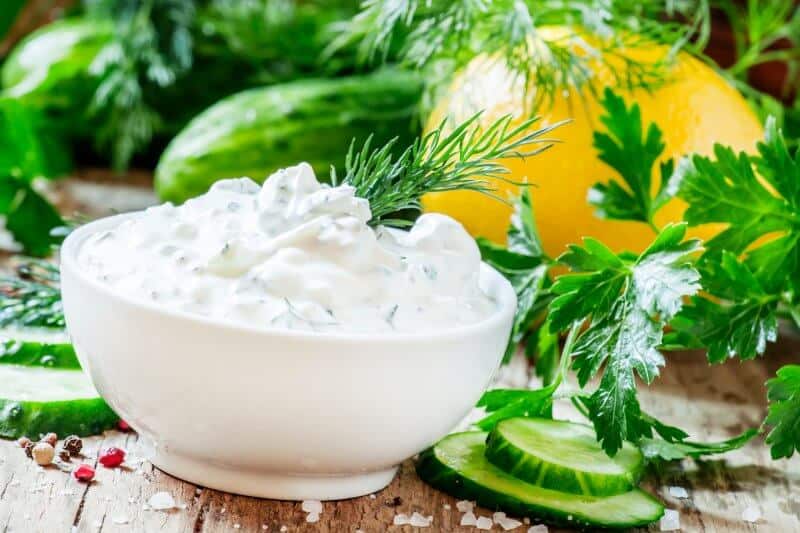 So where did this infamous dressing come from?
When Steve Henson, an Alaskan plumber, started to cook for his coworkers and improved his buttermilk dressing recipe, he went on to open two restaurants, the famous Threshold Restaurant in Anchorage, and Alaska Social Club in Fairbanks.
One year later, he and his wife Gayle relocated to California, bought a ranch, and began raising horses. As the Hidden Valley Ranch grew more popular as a spot, the Hensons began selling their creamy buttermilk dressing to locals and guests of the ranch alike.
By the time the sales were completed in 1972, the dressing name and recipe were bought for $8 million! Tasty in flavor and profit, for something so simple using just buttermilk, mayonnaise, and herbs, don't you think?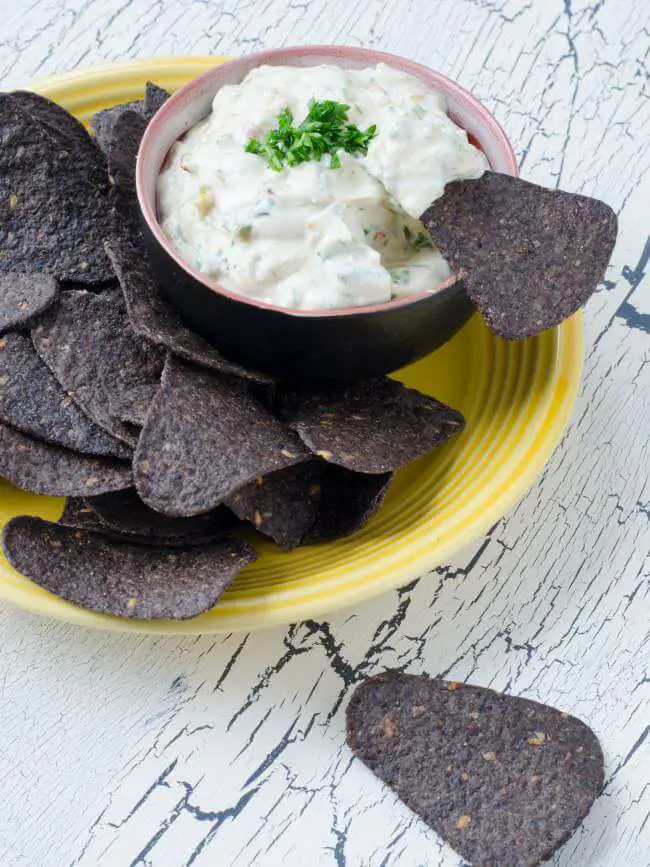 What Is The Signature Restaurant Ranch Recipe?
The Wingstop dressing has set the standard in restaurant-served ranch. It tastes good, and goes really well with their buffalo wings.
In case you see any DIY recipes out there (including mine), the mixes would use the powdered ranch packet mix, most commonly the Hidden Valley brand. The formula would be achieving the taste of ranch dressing served in restaurants, which uses stable, bottled dressings, with longer shelf life.
The primary ingredients in these packets are salt, buttermilk, herbs, and spices. These packets have the ingredients combined together so that the product has better flavor. Using all these components is about the same as creating ranch dressing from scratch.
The dairy base of the bottled ranch is the distinguishing ingredient between the restaurant mix, and the ranch mix. In most bottled ranch dressings, the ingredients are vegetable oil, with some eggs and other dairy products, but in much lesser quantities.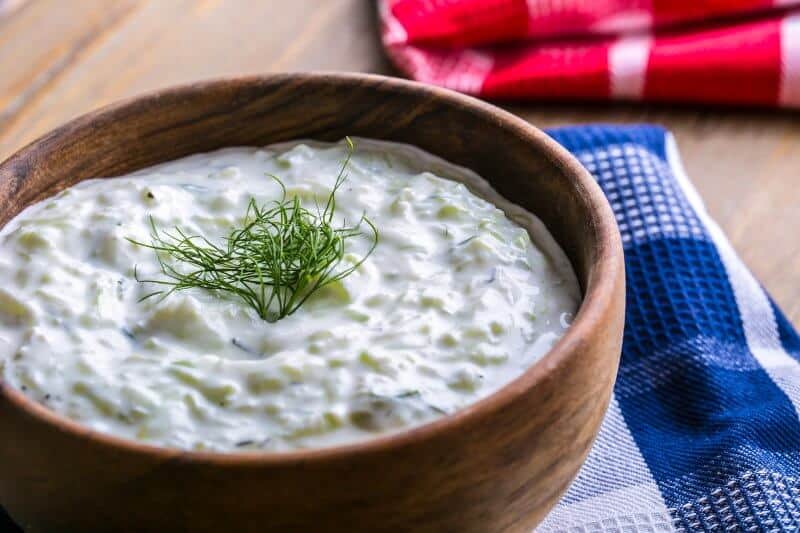 My Version Of The Famous Wingstop Ranch Recipe
I have previously shared a recipe for air-frying frozen chicken wings, and I don't think I would ever get tired of making them – especially buffalo wings! What do you think is the best ranch for wings? I personally prefer Hidden Valley's, but there are also a lot of other great options out there, such as organic and vegan versions.
Here are some of the ingredients that you would see in most ranch dressing recipes:
Mayonnaise – I prefer using full-fat mayonnaise, as it provides a richer, creamier flavor. Vegan and zero dairy mayonnaise may be substituted, if necessary.
Ranch Seasoning – I enjoy using Hidden Valley Ranch, which has an especially smooth flavor. Or you could use homemade ranch seasoning, which is perfect for this dish.
Heavy Cream – The addition of cream to the mix results in a delightful, richer flavor and truly enhances the recipe. Buttermilk could also be substituted for the cream, if you prefer.
(As cream substitute) Buttermilk – You can use prepared buttermilk, or even make one of your own! Just pour a tablespoon of white vinegar into a measuring cup. Then fill the cup with full cream milk until it reaches a cup's measure. Let it curdle for about 10 minutes.
Salt – this one is optional, just add according to your taste.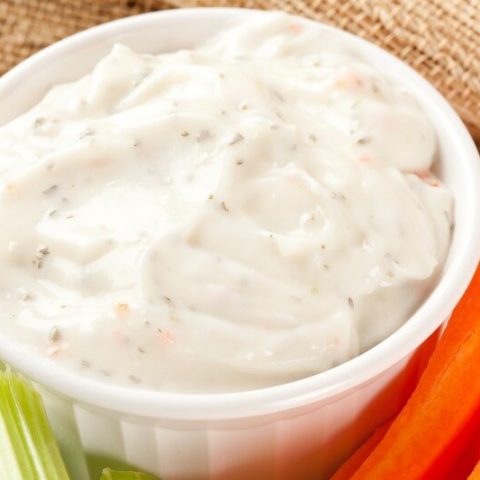 Wingstop Ranch Recipe
Curious about what makes a ranch dressing so ridiculously good? Follow this simple recipe, which you can also tweak to your liking.
Ingredients
First Recipe Version
2 cups of mayonnaise, full-fat if available
1 cup sour cream
½ cup of heavy cream or whipped topping
1 teaspoon of chopped parsley
1 teaspoon of chopped dill
1 teaspoon garlic powder
1 teaspoon onion powder
Second Recipe Version
2 packets of Hidden Valley Ranch seasoning
Salt and pepper to taste
2 ½ cups of mayonnaise, full-fat if available
2 cups of heavy cream or whipped topping
Instructions
Mix all the ingredients together, until fully combined. 

Serve right away, or you may store in covered jars, and keep well-chilled in the fridge. 

Do NOT freeze ranch dressing!
Nutrition Information:
Yield:

10
Serving Size:

1
Amount Per Serving:
Calories:

941
Total Fat:

102g
Saturated Fat:

28g
Trans Fat:

1g
Unsaturated Fat:

70g
Cholesterol:

123mg
Sodium:

747mg
Carbohydrates:

4g
Fiber:

0g
Sugar:

4g
Protein:

3g
Veganizing Your Ranch Dressing
Below are some recommended substitutes for those who would be preparing a vegan version.
Mayonnaise
Heavy Cream
Sour Cream
Useful Kitchen Tools
While preparing your own Ranch dressing, you may use a hand mixer to make sure that ingredients blend really well, or a sturdy whisk that can definitely do the job. I would also recommend using a spacious bowl to keep all ingredients in, paired with a flexible spatula for a mess-free transfer of your dressing to your jars. I have dozens of these mason jars that I keep most of my pantry ingredients in.
Last update on 2023-03-22 / Affiliate links / Images from Amazon Product Advertising API
Best Pairs From Our Kitchen
Ranch dressing has a whole lot more use than for chicken wings. Check out these recommended recipes of ours: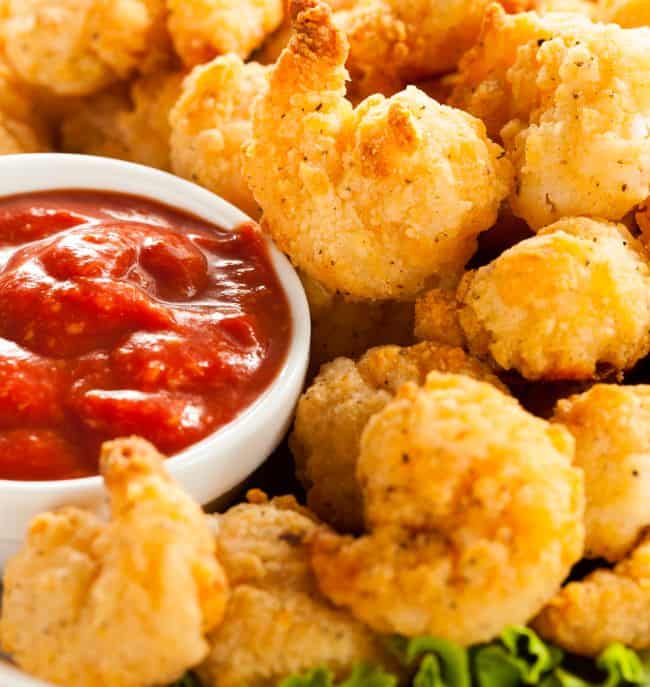 Frequently Asked Questions
What Is Wingstop Ranch Made Of?
Wingstop Ranch is generally made of mayonnaise, sour cream, heavy cream, and herbs and spices. While "all tastes are tastes" (even literally), you might want to try the recipe I've shared and tweak according to your taste buds.
What Ranch Tastes Like Wingstop?
The closest thing to Wingstop ranch is the Hidden Valley ranch sauce, seasoning packets of which I've included in this recipe.
How Long Can You Keep Wingstop Ranch?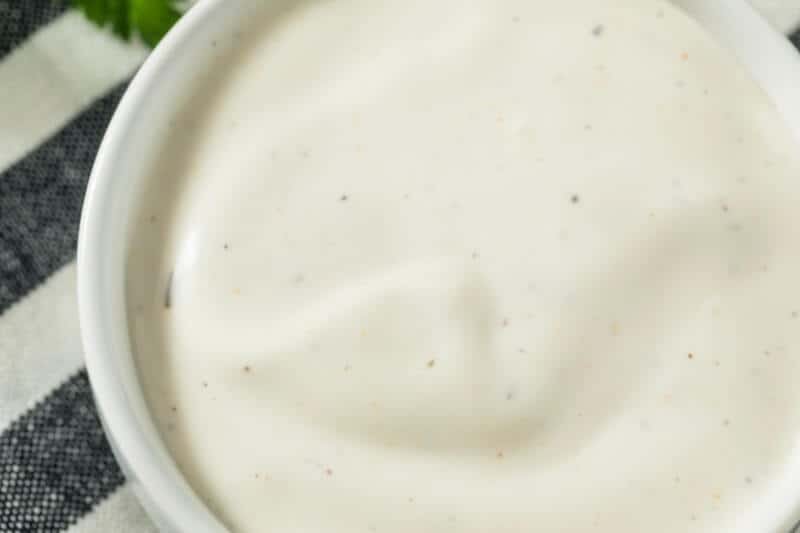 I would keep it for a week in the fridge for best quality, so I would suggest making just the right amount of ranch dressing, so you can always serve it fresh. If you're making ahead of time, put them in airtight containers to ensure quality and freshness.
What Kind Of Ranch Do Restaurants Use?
For purposes of inventory, I would like to think that restaurants use ranch dressings that are more stable and can be stored for longer periods, which are usually the bottled ones that are readily-available.
Conclusion
Have you ever tried making your own ranch dressing? Are there any other ingredients that you would recommend? I hope you give this recipe a shot, and tell me about your experience!
I have a couple more recipes lined up, and I can't wait to share them with you in the coming days. For now, take care and until the next post. Ciao!