You know that here in our tiny kitchen we're all about quick and easy hacks to your favorites. So here I'll be showing you how to make a Starbucks wannabe passion tea lemonade from your own home! The best part is? You can make it in half the price and half the time you'll spend getting it from a coffee shop.
My favorite time of the weekend is when I can have some time to myself. You know, like a good ice-cold glass of passion tea lemonade on one hand and a book on the other. Little joys of a mom.  After some time, I figured why settle with just one glass of it at the shop, when I can make a bottomless one at home? 
Especially when the weather is warm, I can have about 2 to 3 glasses of this at home. I just make a big batch, put it in a pitcher, and let it chill in the fridge. Then I add some ice cubes whenever I need a glass of it. Very convenient, right? One time I caught the hubby helping himself to a glass of it, and with a drink this good, I can't blame him at all.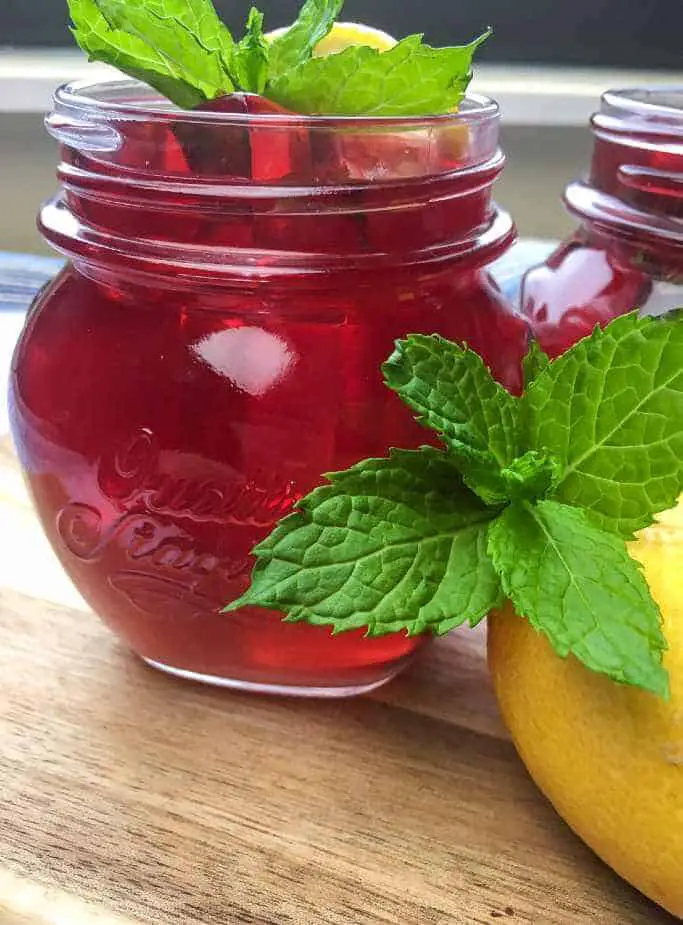 To make this recipe you only need some Tazo® Passion® tea bags, lemongrass, lemon juice, cinnamon sticks, sugar plus water, and ice, of course. I like making mine with some fresh mint leaves and lemon slices in it for an added pop of color and an extra cooling effect.  
If you're conscious about the sugar, you can replace it with other sweeteners that you prefer. You can go with maple syrup, Yacon syrup, or honey, it will also give a better flavor to your drink. For a completely healthy alternative, go with stevia, Erythritol or Xylitol. They provide sweetness to your drink, without you having to worry about the calories.
Passion tea is a non-caffeine drink and I find it effective in alleviating stress, insomnia, and even anxiety. It is also rich in antioxidants and can help lower bad cholesterol and blood sugar levels. So yes, it's not just refreshing, Passion Tea Lemonade is also good for your health!
What To Serve With Passion Tea Lemonade?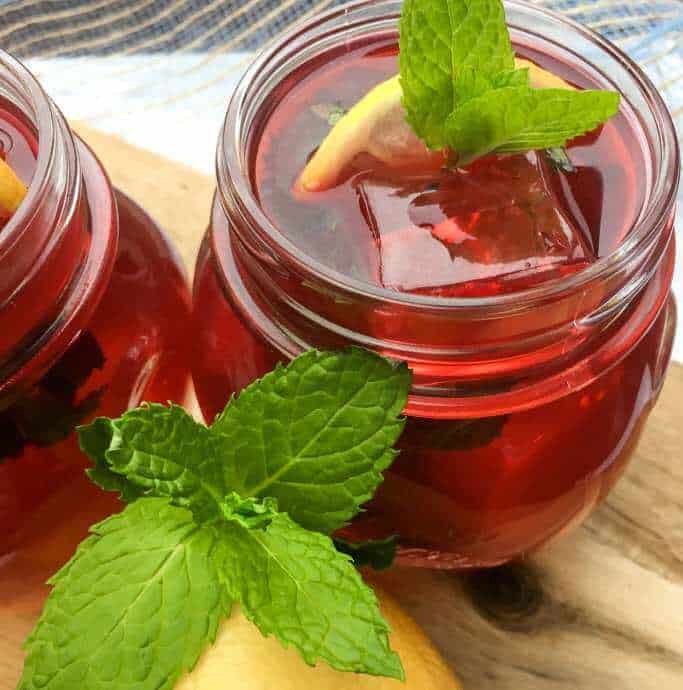 I like serving a fresh pitcher of Passion Tea Lemonade with my family's favorite snacks. It just makes snack time more enjoyable and refreshing! Here are some helpful recipes that we have tried and tested to go perfectly with this drink:
Easy Chicken & Brie Panini with Spicy Peach Compote
Low Carb Mini Pizzas from Scratch
Keto Pumpkin Cookies with Cream Cheese and Pecan Frosting
Vegan And Gluten-Free Matcha Tart Recipe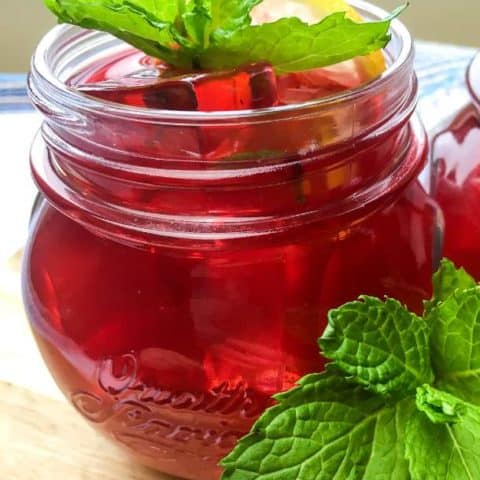 Starbucks Wannabe Passion Tea Lemonade
A foolproof, healthy, and budget-friendly drink that will surely quench your craving for a good old Starbucks Passion Tea Lemonade!  This recipe is super easy and is ready in just 20 minutes.
Ingredients
5¼ cup water, divided
4 Tazo® Passion® tea bags
¼ cup of sugar
4" piece lemongrass, finely chopped
2 small cinnamon sticks
½ cup fresh lemon juice
Ice, to serve
Garnish: (optional)
Fresh lemon slices
Sprigs of fresh mint
Instructions
Pour 4 cups of water in a medium-sized saucepan until it goes to a rapid boil. Then remove it from the heat and add the tea bags. Leave it to steep for at least 5 minutes before discarding the tea bags.
Make an infused simple syrup by combining ¼ cup water, sugar, lemongrass, and cinnamon sticks in a small saucepan. Put it over medium heat and let it simmer while stirring frequently. 
After 4 to 5 minutes or when the mixture is heated and starts to thicken, remove the saucepan from the heat. Pour the mixture through a fine-mesh strainer to remove the solids from the syrup. Set the simple syrup aside and let it cool until ready to use.
Get a large pitcher and pour in the brewed tea, lemon juice, and 1 cup of water. Gradually add your infused simple syrup, until you get your desired sweetness. Stir to fully incorporate the mixture.
This drink is best served in chilled glasses. Add some cubes of ice then pour the sweetened Passion Tea Lemonade. Toss in some fresh lemon slices and a few sprigs of mint then serve immediately. Cheers!
Nutrition Information:
Yield:

4
Serving Size:

1
Amount Per Serving:
Calories:

127
Total Fat:

0g
Saturated Fat:

0g
Trans Fat:

0g
Unsaturated Fat:

0g
Cholesterol:

0mg
Sodium:

18mg
Carbohydrates:

33g
Fiber:

1g
Sugar:

13g
Protein:

1g
How do you like my Starbucks Wannabe Passion Tea Lemonade hack? I'll be waiting for my Sunday teatime invite in the comment box below! I promise I'll bring snacks and freshly baked cookies. 😉 Until next time, divas. Much love, ciao! ♥