Starting a weight loss journey can be quite confusing. Fortunately, the belly flat smoothie recipe Dr. Oz came to the rescue. These contain smoothies that are high in fiber and rich in antioxidants while low in calories.
Can smoothies help lose belly fat? In my own experience, I could say yes. They tend to help you stay full longer while cutting off on unnecessary calories. Thus, resulting in a more effective weight loss process. 
Just like my kale apple orange smoothie. It has belly fat-busting properties that come from the combined power of kale, apple, and orange. They are low in calories, rich in dietary fiber, and contains high levels of antioxidants. When consumed together, they make a great smoothie to help you lose weight. 
Going on a diet may sometimes cause you to have low energy levels since you're cutting off most of the food you usually eat. Most particularly, sugar. This is something you shouldn't worry about with Dr. Oz's belly flat smoothies. His recipes include fruits, which can give you natural sugars to convert into energy. You can also check out my energizing smoothie recipes (nutribullet) for more of these!
NutriBullet NB9-1301PUR Pro 13 Pcs Passion Purple, 900W, Violet
With 900 watts of power, the NutriBullet Pro is faster and stronger than the original, but just as simple to use. Load it up...
Optimized 900-watt motor and refined nutrient extraction blades blend The toughest whole foods into nutritious shakes,...
Included: (1) 900W motor base, (1) Extractor blade, (2) 32 oz. Cup, (2) to-go lid, (2) lip ring, (2) lip ring with handle and...
Last update on 2023-05-20 / Affiliate links / Images from Amazon Product Advertising API
When I was new to fitness, I had my own share of weight loss lies that I believed in. There's the "after six" method, where it is said that you shouldn't eat after 6 PM. And that skipping breakfast will help you lose weight. Anything that tells you to starve yourself, will make you fat. Other than it increases your cravings and causes you to eat bigger portions of food, it will also push your body into survivor mode. This is where it conserves food as fat so it will have something to burn when you're starving.
Another common belief is that food that is labeled "fat-free" automatically means it's healthy. This is not 100% true, some of it may be healthier than others. However, I still recommend checking the nutrition information. It may have low or 0% fat, but it may be high in something else like artificial sugar or carbohydrates. These are just some of the myths surrounding weight loss that you should not believe in.
Smoothies to Lose Belly Fat Fast
This mixed berry smoothie will help you stay full and energized throughout the day!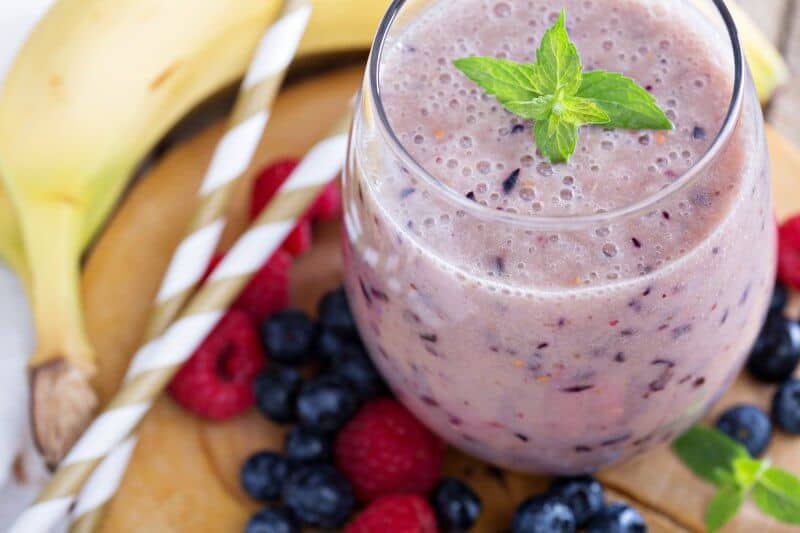 Ingredients:
1 cup unsweetened vanilla almond milk
1/2 banana, frozen and sliced
1/2 cup mixed berries, frozen
2 tbsp protein powder 
1 tbsp flaxseed oil
1/2 cup ice
Instructions:
Put the unsweetened vanilla almond milk, banana, and frozen berries in a blender and process for about 15 seconds.
Add protein powder and flaxseed oil.
Blend until desired consistency.
Add ice as preferred.
Pour into smoothie cups and serve immediately.
Flat Belly Smoothie Recipe
Superfood enriched smoothie to effectively flush out excess toxins in the body and replace it with healthy calories.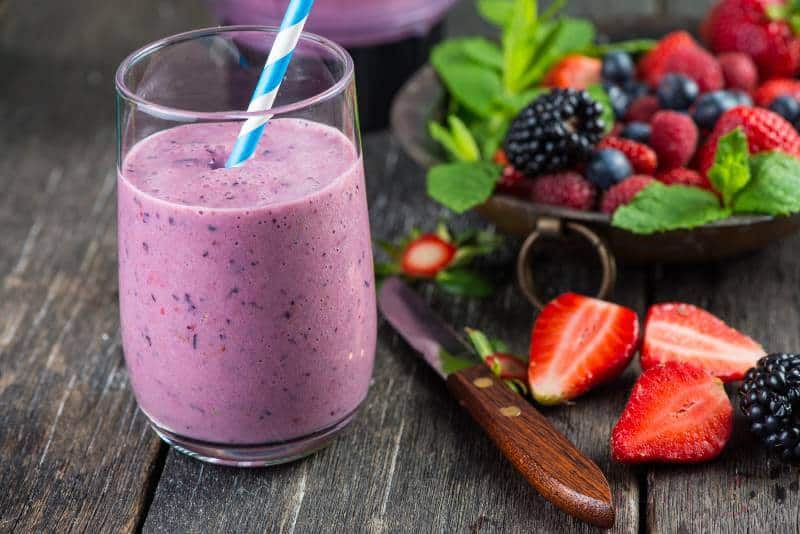 Ingredients:
1 cup juice
1⁄2 cup plain fat-free yogurt 
1⁄2 banana, frozen and sliced
3/4 cup berries, frozen
1 tablespoon chia seeds
2 tablespoons flax seeds, ground
2 tablespoons whey powder
1 tablespoon psyllium husks, ground
1 tablespoon wheat germ
600 mg fish oil (optional)
3 ice cubes (optional)
Instructions:
Process juice, yogurt, banana, and berries to make a base.
Gradually add chia seeds and ground flax seeds.
Blend until you get a silky-smooth consistency.
Add the whey powder, ground psyllium husks, wheat germ, fish oil, and ice.
Process until fully incorporated.
Pour into glasses and enjoy!
Flat Belly Detox Smoothie
A combination of fiber and protein-rich food to help you get the flat belly you dream of.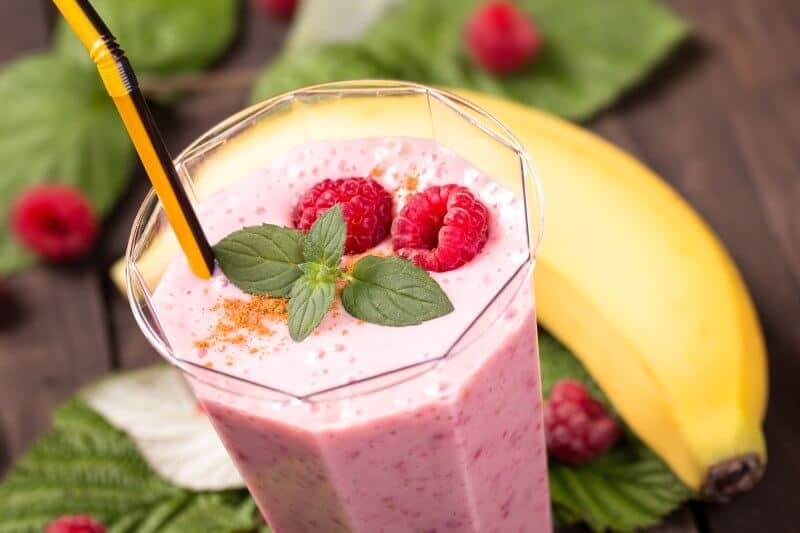 Ingredients:
1 cup of water
2 teaspoon lemon
¼ cup spinach
1 banana, frozen and sliced
1 cup raspberries
1 tablespoon flax seeds
1 tablespoon almond butter
Instructions:
Blend water, lemon, and spinach until well combined.
Toss in banana slices and raspberries.
Process for another minute or until the mixture is smooth.
Add flax seeds and almond butter.
Add ice as preferred.
Continue the process until the desired consistency is achieved.
Transfer to smoothie cups and serve immediately.
Flat Belly Smoothie Recipes eBook
Take on our 15 Day Smoothie Challenge and you can lose up to 20 pounds in 15 days. This smoothie diet program is designed to reset your system and boost your metabolism.  It's composed of low calorie-high fiber smoothie recipes that will keep you full longer and suppress your cravings. Who knows? You might just be 15 days away from achieving your weight goal!
Excited to have your flat tummy back? With proper diet, exercise, and sleep, these smoothies should help you trim all the excess fat in no time. I would love to hear your weight loss stories, so please leave them in the comments below! Much love, ciao! ♥