Looking for a new guilt-free dessert option? Try out this vegan and gluten-free matcha tart recipe! If you're a matcha lover or even if you haven't hopped on to the matcha trend lately, I guarantee that you'll go "coco" over this dessert. 
My favorite thing about this is how the slightly nutty and bitter notes of matcha blend perfectly with the creamy and fresh coconut taste. Not to mention it is vegan friendly, gluten-free, and dairy-free too!
I made this for my friends last Sunday's teatime, and they all loved it! This delectable matcha tart's crust is mostly made up of oats, nuts, and coconut. Meanwhile, the dreamy and velvety filling mainly consists of coconut milk, matcha, and a hint of lemon. 
I sure had fun making this tart. The fun part is decorating it after with fruits, some nuts and a dollop of coconut whipped cream! It's quick and easy to do compared to other homemade vegan desserts I've tried. And if I may say, the aroma of matcha is relaxing and oh, so satisfying! I may or may have not helped myself to a cup of tea while making the tart. I couldn't resist it. 😉
What you'll need: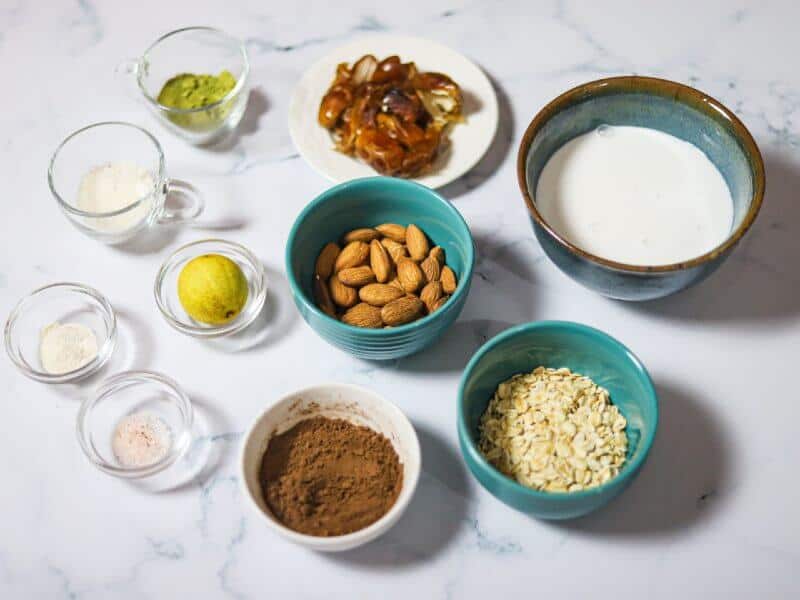 For the tart base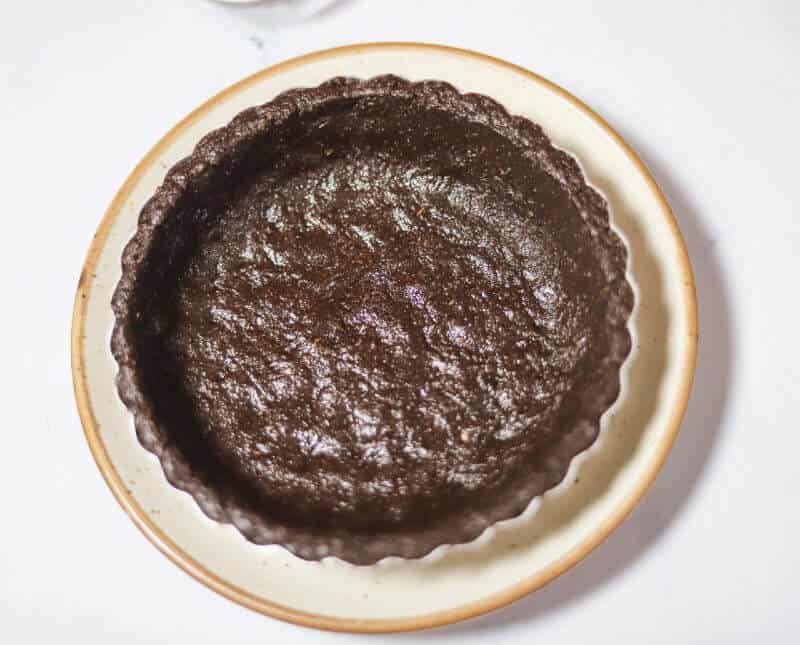 ½ cup – Oats
½ cup – Almonds
½ cup – Pitted dates
2 tbsp – Cocoa powder 
2 tbsp – Desiccated coconut 
2 tbsp – Coconut oil 
For the filling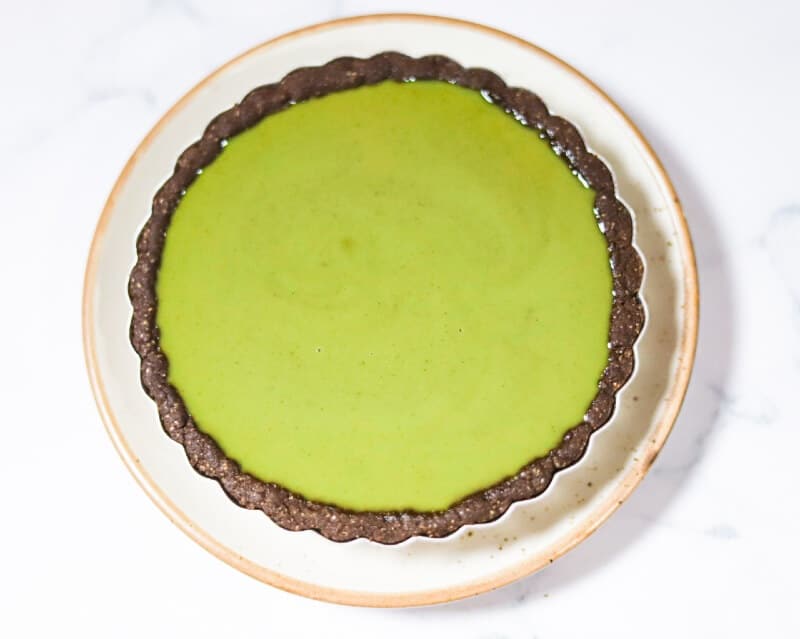 400ml – Coconut milk
2 tbsp – matcha
6 tbsp – Caster sugar
2 tbsp – Lemon juice
Zest of 1 lemon
2 tsp – Agar agar powder
¼ tsp – Salt
2 tbsp – Water
How to do it:
For the tart base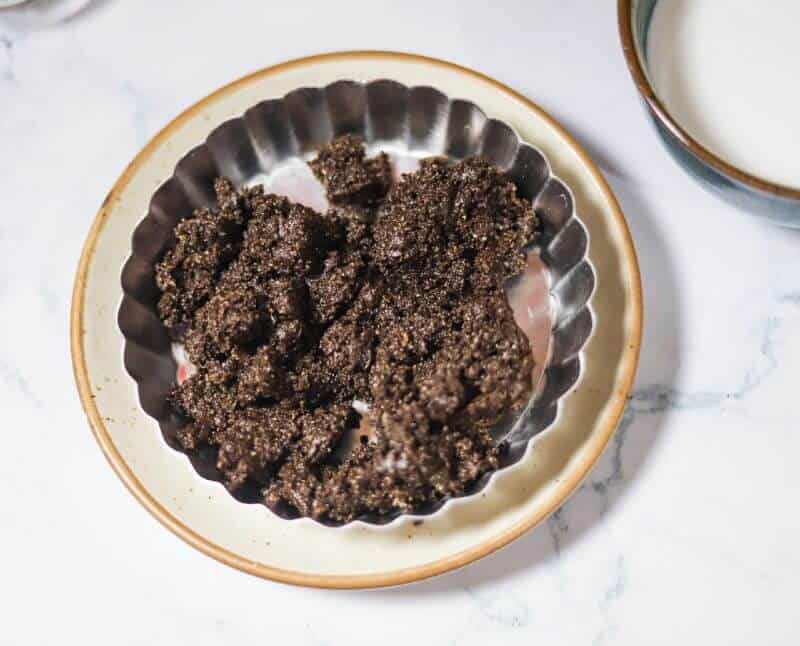 Preheat your oven to 180° C or 350° F.
Grease your tart pan with a little coconut oil or vegan butter then set it aside.
Take out your food processor. Then combine all the dry ingredients and pulse them until they're in even crumbs. Add the coconut oil and keep processing until you get a smooth, moist mixture.
Take it out in a tart tin and using your fingers or a spoon, spread it evenly on the base and along the sides.
Transfer the base mixture to your tart pan. Spread it evenly around the pan. Then using your fingers or the back of a spoon, press the mixture firmly to the base extending to sides of the pan.
Once it's all set, put it in your preheated oven. Leave it to bake for 10 to 15 minutes or until the crust is golden brown.
Let it rest on the wire rack to cool while you prepare the matcha tart filling.
For the filling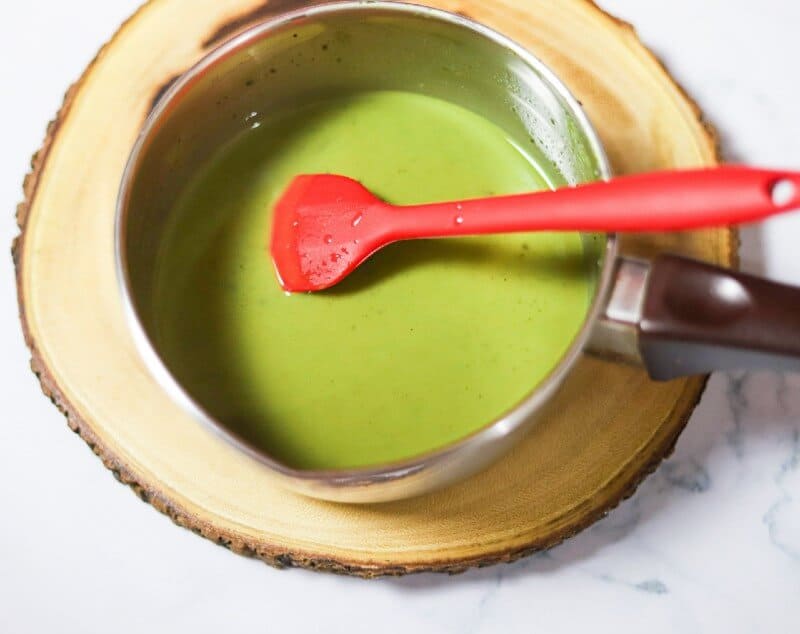 Combine water, agar agar, and matcha in a saucepan. Let it simmer on low heat.
Use a spatula and stir it continuously until the matcha and agar agar evenly dissolves into the water.
Once your mixture starts to thicken, gradually pour in the coconut milk and sugar.
Stir the mixture constantly to make sure the sugar doesn't burn and is completely dissolved.
Progressively add all the remaining ingredients. Stir until it's evenly combined.
Now take the pan off the heat. Then while the mixture is still hot, pour it into the tart crust that you baked and cooled.
Leave it to cool down to room temperature. Then refrigerate it to set for about 4 to 8 hours.
Garnish with your favorite fruits and nuts then serve! Best enjoyed with coconut whipped cream. 😉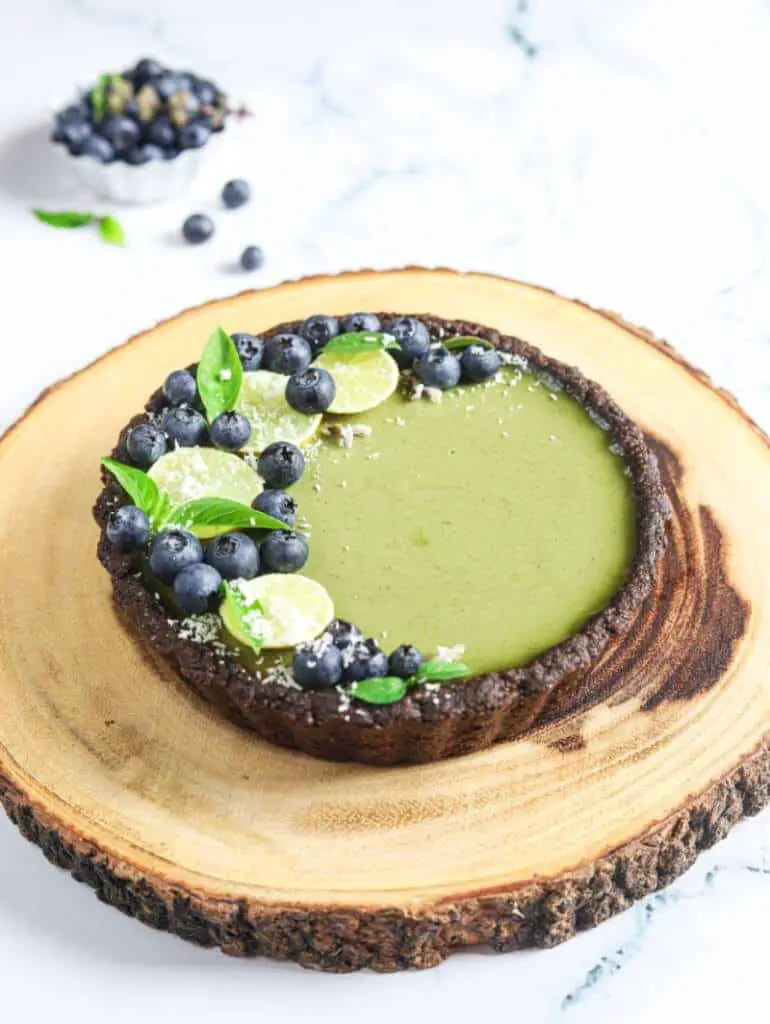 Easy, right? You don't have to be a pastry chef to make this mouth-watering Vegan and Gluten-free matcha tart! Try it out and make it your own version by adding different toppings of your preference. Feel free to leave us a comment below and share how you customized it! Much love, ciao! ♥