I got a call from my cousin Reggie (hi Reg!) who is based in the West Coast, and she was asking whether I knew the secret recipe to the "Benihana garlic butter". Being based in Japan, she told me I was the first person to cross her mind to ask about it.
I'll be honest – that was the first time I ever heard about Benihana! Turns out, it is one of the most famous Japanese chains in the US. Reg was able to dine at Benihana with her fiancé, and her dining experience was nothing short of wonderful, she told me.
What Is Benihana Garlic Butter?
I naturally got curious after that call and promised my cousin that I would get back to her. As I am well-acquainted with Japanese cuisine, I already had a couple of ideas. After a bit of research, I was right!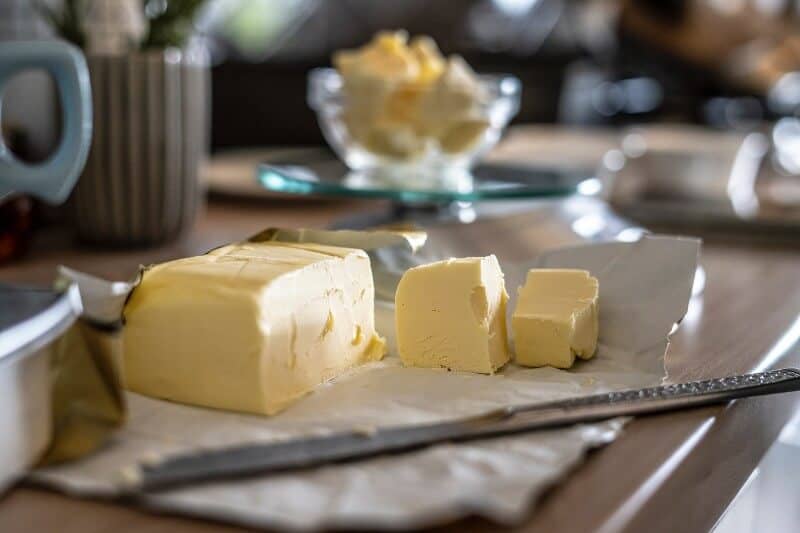 Before I share my Benihana garlic butter recipe, here are a few notes on the restaurant chain itself. Rocky Aoki, founder of Benihana, named the restaurant after his parents' famous Tokyo coffee business, which first opened in 1964. The restaurant features genuine Japanese interiors with a farmhouse feel, and dishes are cooked and served immediately in front of guests on several steel teppanyaki grills.
Just imagining it makes me want to experience dining at Benihana, too!
The infamous Benihana garlic butter is used in their dishes, which boosts the flavor of their food. Food quality plus unique dining experience – it's no surprise the name of Benihana grew to what it is right now. Over the past two decades, the company has served around 100 million meals in over 70 locations across the United States, including the Caribbean and South America.
My Take On The Famous Benihana Garlic Butter Recipe
Teppanyaki is absolutely nothing new to me, and I've prepared countless garlic butter-infused recipes for my husband, who is clearly my cooking's number 1 fan! 😀 Can you allow ten seconds of humble bragging on my end as I tell you that I got the recipe in one go. Well, it's not rocket science, and I've been used to preparing similar dishes anyway, as I shared earlier.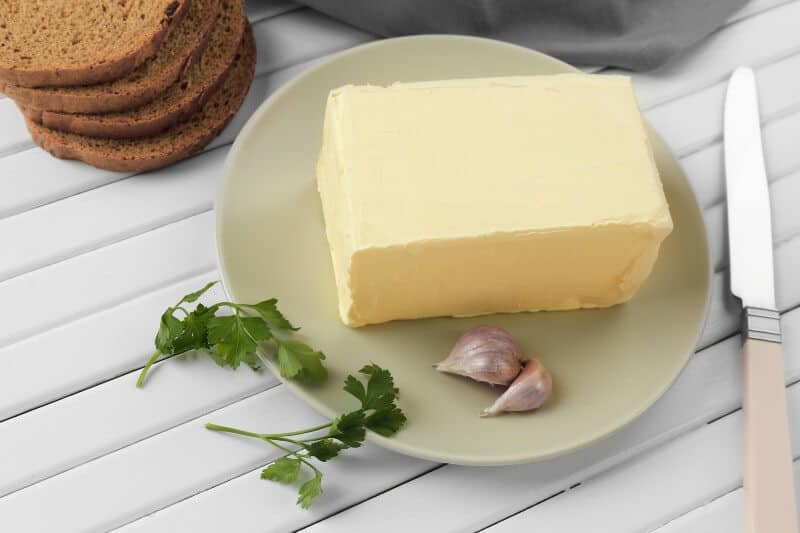 Not to mention that garlic and butter are among my favorite ingredients to use in my cooking. In many regions of the world, garlic and butter appear in almost every recipe. These two ingredients provide outstanding flavors, which accents many recipes.
This Benihana garlic butter recipe does an exceptional job in using these two. The strong, tasty aromas you get as you mix just can't be denied. If you use this garlic butter on any food, it will enhance it and make it even more savory. Let's try to make a home-made version now, shall we? <3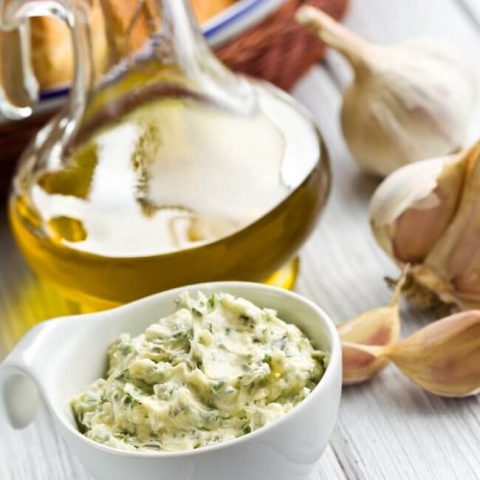 Benihana Garlic Butter
Ingredients
4 garlic bulbs
Olive oil for drizzling
2 sticks of unsalted butter, softened (not melted)
4 tablespoons soy sauce
½ tsp ground black pepper
Instructions
The first thing you need to do is to roast those garlic bulbs. Preheat your oven to 350F.
Slice off the tops of the bulbs, and place them on a lined baking sheet. You can also use a cupcake pan and place a garlic bulb on each slot. Drizzle the bulbs with some olive oil, and cover individually with aluminum foil (note: cover only the top, and not fully wrap the bulb). Roast for 30 minutes.
After roasting, let the bulbs cool down. You may then squeeze out each clove into a bowl.
Using a fork, mash the roasted cloves until you have a paste-like consistency.
In a separate bowl, whisk the softened butter. Then, add the garlic paste and continue whisking. Finally, add soy sauce and black pepper, until well-blended.



Notes
This recipe is unsalted, to avoid interfering with the seasoning of the dish you'll be using this butter in. The soy sauce also has a salty taste, which is why we don't need to add salt.
Nutrition Information:
Yield:

1 oz
Serving Size:

1
Amount Per Serving:
Calories:

1906
Total Fat:

209g
Saturated Fat:

123g
Trans Fat:

0g
Unsaturated Fat:

75g
Cholesterol:

516mg
Sodium:

5463mg
Carbohydrates:

9g
Fiber:

1g
Sugar:

1g
Protein:

9g
Whipping It Up
While a handy whisk or spatula will be more than enough to blend the ingredients of your Benihana garlic butter together, I highly recommend using a hand mixer, or better, a stand mixer. No matter how strong you claim your "arms of steel" to be, the aeration that a mixer provides compared to a regular whisk requires less effort, with an even better quality. Think restaurant-level whipped butter – oh yes!
Last update on 2023-03-21 / Affiliate links / Images from Amazon Product Advertising API
Another way to make sure that your ingredients are well-incorporated would be to use a reliable blender. I've tried making this recipe using my Vitamix, and of course, the results are nothing but amazing. Just place everything into your Vitamix, and with a few taps, you can have your Benihana butter in just a couple of minutes.
How To Best Use Benihana Garlic Butter?
I kid you not when I say you can use this butter for just about anything! Spread it on toasted bread, use it to sautée vegetables, seafood, and any kind of meat. Here are some of my awesome recipes that you might want to try this tasty butter recipe with: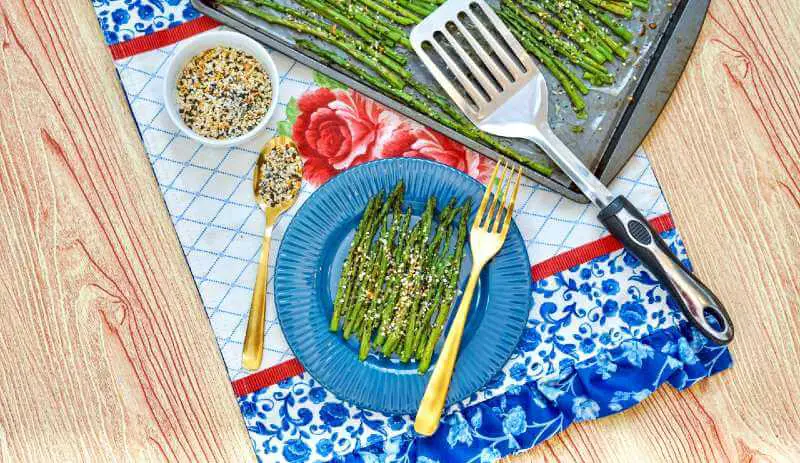 How To Best Store Benihana Garlic Butter?
You can place excess Benihana garlic butter in airtight containers, such as jars. You can also roll them up in baking sheets and store in the fridge, then cut off portions are required in your cooking. You can also use ice cube trays to chill your butter in, and pop off one or two cubes whenever your recipe requires.
Frequently Asked Questions
What Butter Do Hibachi Chefs Use?
Preparing food on wide teppanyaki tables, hibachi chefs use butter – including this garlic butter – in generous amounts.
What Kind Of Butter Does Japanese Steakhouse Use?
Just the unsalted or plain butter is more than enough, because these Japanese steakhouses use more spices and sauces to level up the flavor, such as sesame and mirin. Some restaurants also use garlic butter in their recipes.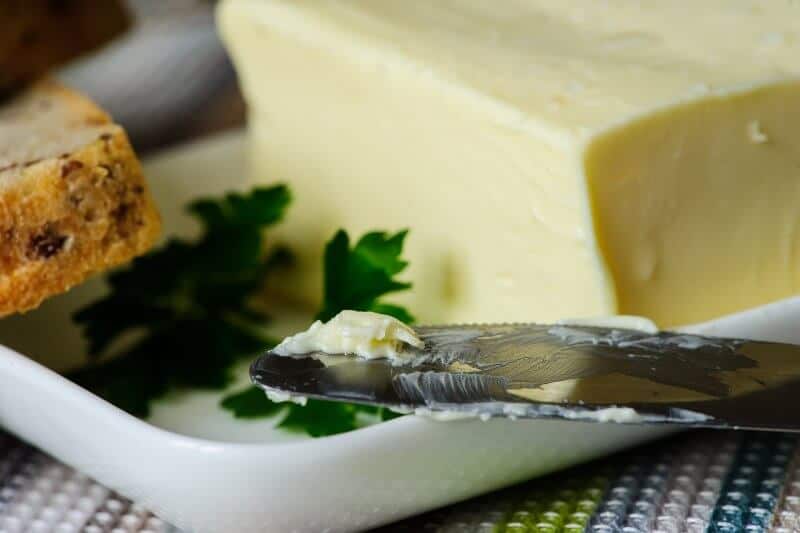 What Kind Of Cooking Oil Does Benihana Use?
Benihana uses safflower oil, which is the very meaning of the restaurant itself!
What Is The Brown Sauce Used In Hibachi?
An array of dipping sauces is offered in Hibachi restaurants. Sesame, fruit, and even miso are the most commonly used. One popular sauce is the ginger sauce, which is brownish in color and contains garlic, soy sauce, ginger, vinegar or rice wine, as well as sugar and other seasonings.
Conclusion
Now that we have discovered together how to blend the perfect Benihana garlic butter, I am excited for you to try my take on my version of their fried rice. Do you have additional recipe ideas where we can use this delicious butter in?
Please leave a comment below, or just say hi! See you in the next post! Ciao!