This is a story of how I came across one of the best high-performance blenders – Vitamix E320 Explorian…
It's not uncommon to find yourself trapped in the kitchen wanting to make something healthy for your family. Even worse, you may feel frustrated at the same time because you simply don't have enough time to make anything from scratch while also taking care of them. 
That was the story of my life up until one birthday party for my daughter. I was trying to organize everything by myself: decorations, drinks, snacks, desserts… you name it. And in the middle of making the green smoothies for the kids, my slow blender just crashed and burned. I didn't even get the chance to prepare the healthy ice creams that I planned for later 🙁
That's where I snapped! 
I immediately threw my lousy blender in the garbage, and I started looking for a new one that would make my life easier, especially when preparing healthy meals for my family and friends. 
And after a little while, I was lucky enough to stumble upon the Vitamix E320 Explorian blender that turned out to be the perfect blender for me! So for the next birthday party, I was fully ready 🙂
In this Vitamix E3200 Explorian review, I will tell you more about what makes this product so great and why it should be at the top of your list if you're looking for a new blender!
Vitamix E320 Explorian Blender At A Glance
Last update on 2023-03-22 / Affiliate links / Images from Amazon Product Advertising API
Things To Consider Before Buying A Vitamix (E320) Blender
If you're looking for a high-quality blender but don't want to spend a lot of money, the Vitamix blender from the Explorian series may be your perfect fit. 
However, you need to take a look at a couple of things before making your final decision:
Features & Blending Operations
First, you should be aware of the features you may need from your Vitamix blender (or any other blender). 
Some models can have a traditional look and feel with basic features and blending operations (like the Vitamix E320 model) for the best ease of use. So just by using their rotating variable speeds or sometimes a Pulse function, you will be able to make the smoothest mixtures in just a few minutes. 
On the other hand, other high-end models can come with impressive shiny features like touch screens, digital timers, or WiFi connectivity.
But remember, the more fancy features, the more expensive your blender will be. So you need to be clear about what kind of features will get the job done for a hassle-free blending.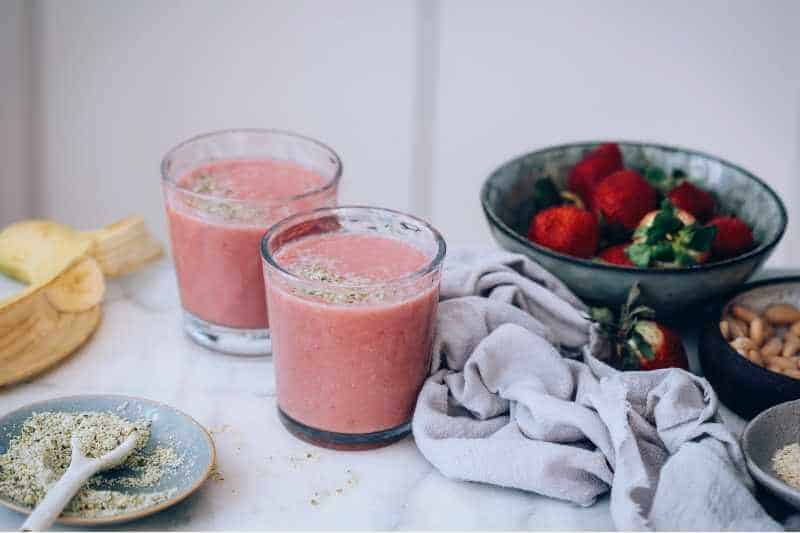 Power
How much power do you need from a blender anyway?
Well, enough power that can handle a few smoothies for a couple of kids 🙂
I think my old blender was around 300 watts, which obviously couldn't handle the pressure of one small birthday party. I couldn't imagine what would have happened if I put the frozen ice cubes later for the desserts.
So to be on the safe side, especially if you are entertaining guests, I recommend choosing a high-performance blender of over 1000 watts. This means the motor should have two or more horsepower.
Container Size
The container size of your blender should depend on how much you want to mix.
The best blenders come in different sizes for preparing meals and drinks so they can be more convenient for you to use in any situation!
For example, if you are a one-person household, it's unnecessary to go with the largest 64-oz containers. In this case, you can choose the Vitamix Explorian E310 model with its smaller 48-oz container. 
Or even better, you can go with a Vitamix Ascent model that is compatible with even smaller 8-ounce and 20-ounce containers.
➡ Read More: Vitamix Ascent Series – The Next-Generation Blenders
However, if you are a larger family, the Vitamix 320 Explorian blender with its 64-oz container can be the best solution for you!
Warranty & Durability
Any blender's warranty needs to cover many of the common malfunctions that may come with blending. Also, it should offer to repair or replace the original parts. However, not every warranty offers the same protection.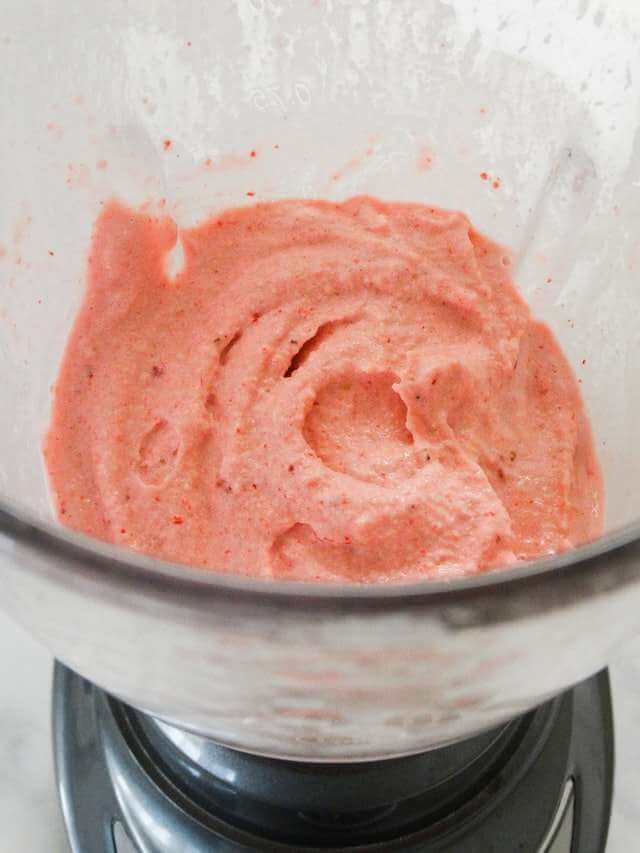 I've met a lot of low-budget blenders that seemed amazing at a glance. However, I was repelled by their short warranties that didn't offer any peace of mind. I mean, a short-term warranty of under a year that doesn't even cover the labor costs simply won't fly with me.
However, the Vitamix blenders are a whole different story. All Vitamix models offer durability and high-quality material that will last longer than any other brand on the market today! And their Vitamix warranties usually last from 5 to 10 years. Also, besides the parts repair, they cover the labor fees and even the two-way shipping. 
Getting To Know The Vitamix E320 Explorian Blender
The Vitamix E320 is a high-powered blender that does not skimp on power. It's got enough muscle to transform even the toughest ingredients into the smoothest purees that all of your close ones will love.
The Vitamix Explorian blender line doesn't offer "futuristic" features found in other models (such as the Vitamix Ascent series). Instead, this no-frills Vitamix blender comes with all the necessary features and everything else you will ever need for simple but precise blending.
The Vitamix Explorian E320 blender is a strong and powerful machine, that excels with its durability. Even though this blender comes with a 7-year warranty, many believe that the average lifespan of the machine is two or three times longer, ranging from 15 to 20 years.
Vitamix E320 Explorian – Features Overview
Now let's see the main features that embellish this high-performance blender.
Last update on 2023-03-22 / Affiliate links / Images from Amazon Product Advertising API
Speed Controls
The 10-speed control dial is conveniently located in the middle of the motor base, so you can effectively operate with your blender. 
Just set the rotating knob to the preferred variable speed, and you will be able to create any Vitamix recipe with great accuracy.
When working with the blender, it's always recommended to start with Variable 1 and then slowly rotate to a higher speed.
Container
Vitamix E320 blender comes with a clear, see-through container with a capacity of 64 ounces, which is enough for larger families of 4 and more people.
The container is made from BPA-free Tritan material which is tough and durable enough to resist stains without retaining any unwanted odors.
Self-Cleaning Feature
"I don't have time to clean my blender, and that's why I'm not making any smoothies" is not a valid excuse anymore!
In just one minute, this high-powered blender will do all of that dirty work for you! 
For an easy cleanup experience, you just need to fill your container with warm water and a drop of liquid soap. After that, run the blender for 60 seconds at the highest speed.

Once it's done, just rinse the container with clean water.
Congratulations, now you have a squeaky clean container.
Laser-cut Blade
The blade inside the Vitamix E320 blender is a 4-inch, four-pronged blade made of stainless steel that works great for all kinds of blending and mixing tasks. 
Thanks to the high-performance motor of 2.2 horsepower (1380 watts), this blade with finely honed edges makes it easy to grind or churn even the toughest ingredients (including nuts) without sacrificing their quality. 
Warranty
The entire mechanism and the parts of the Vitamix E320 Explorian blender are designed with durability and exceptional performance in mind. 
And to put your mind at ease, Vitamix offers an unbeatable 7-year warranty that covers the normal wear and tear of the blender, repairing or replacement for the original parts, and shipping back and forth.
What Customers Think About Vitamix E320 Explorian?
The short answer is many nice things!
During my research, I was amazed at how many people were giving this machine praises compared to other brands like Blendtec or Ninja.
➡ Read More: An in-depth comparison between Vitamix and other popular brands: Vitamix vs Ninja and Blendtec vs Vitamix.
One satisfied customer said:
"The Explorian E320 is a blender that you can't help but fall in love with. It's simple to operate and just requires Pulse mode or variable speeds for your desired taste!"
This happy customer was so happy with his delicious smoothies.
"The powerful motor blades quickly and thoroughly blend even frozen items, so you can create yummy smoothies or soups in no time flat!"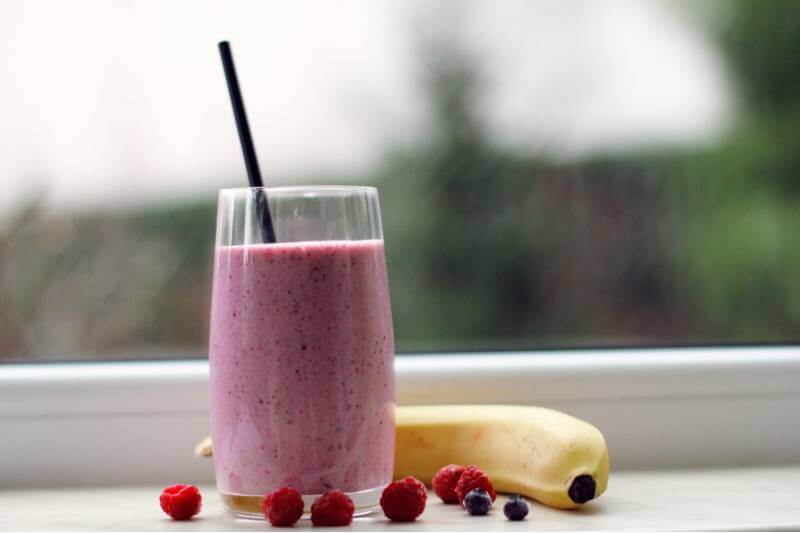 Another customer was convinced that this was his best investment.
"The Vitamix blender E320 is amazing. With its superiority, it's no match to my previous Ninja blender. The power of the blender is unbelievable, and what's even better, it's very simple to use and clean. Best investment ever!"
I also met reviews where people are using the blender as a food processor.
"This blender is a game-changer, and I totally love it. I even throw away my food processor from my kitchen since the blender does its work as well."

So once you see a couple of these positive Vitamix E320 reviews, you will probably be a step closer to your purchasing decision.
Vitamix E320 Alternatives
Now let's mention some alternatives that may (or may not) be a match to the Vitamix E320 blender.
Of course, the first alternative will be its little brother – Vitamix E310. This blender comes with a smaller 48-oz container, smaller blades or 3 inches, and 10% lower horsepower (2.0 HP).
Vitamix VM0197 Explorian Blender, Professional-Grade, 48 oz. Container, Black
Variable Speed Control: Ten variable speeds allow you to refine every texture with culinary precision, from the smoothest...
Pulse Feature: Layer coarse chops over smooth purées for heartier recipes, such as chunky salsas or thick vegetable soups.
The 48-ounce container is ideal for blending medium batches for small family meals. Cutting blades measuring 3-inch diameter...
Last update on 2023-03-22 / Affiliate links / Images from Amazon Product Advertising API
Also, the warranty is slightly shorter, of just 5 years, which makes this blender more budget-friendly than its older brother.
Blendtec is another reputable company that manufactures one of the best blenders out there. This advanced model features a couple of modern features like one-touch controls and pre-programmed presets that are responsible for high-quality blends.
Last update on 2023-03-22 / Affiliate links / Images from Amazon Product Advertising API
With their successful marketing campaign "Will It Blend" they've gained a lot of popularity during the last years, when they've tested any kinds of physical objects for blending in the container.
However, this blender comes with a shorter warranty of 2 years.
The NutriBullet blender is similar to the Vitamix E320 because it comes with the same-sized container of 64 ounces and other similar features. 
Sale
NutriBullet ZNBF30400Z Blender 1200 Watts, 1200W, Dark Gray
NutriBullet blender is the ultimate cooking companion, with multiple speeds blend up any recipe, both quickly and precisely.
Three precision speeds, and pulse function offer you full control at the Press of a button. 1200W of power let you make an...
Includes: (1) 1200 watt motor base, (1) 64 oz blender pitcher with lid and vented lid cap, (1) Tamper, and (1) recipe book
Last update on 2023-03-22 / Affiliate links / Images from Amazon Product Advertising API
It has a robust 1200-watt motor base, and its parts are made of stainless steel material (except the container, which is from BPA-free plastic).
What I didn't like about this blender is its short limited warranty of 1 year.
Final Thoughts About The Vitamix E320 Explorian Blender
The Vitamix E320 is a high-performance blender with an exceptional price point. For a powerful blender with such an affordable price, I believe it can be a game-changer in your kitchen too!
It can handle many tasks, and it won't embarrass you in the middle of a party or when making a family meal. It blends, chops, and purees without any issues whatsoever. 
And its ability to create healthy recipes with the smoothest texture makes it superior above its competition.
So order the Vitamix E320 Explorian Blender risk-free and let us know your impressions.
➡ Read Also: Learn more about the different Vitamix parts and accessories, as we've covered all important parts and replacement pieces in our detailed blog post.