Last week, I bumped into my high-school friend. I hadn't seen her in ages, and I was pleasantly surprised when I saw her after all this time. 
Well, you too will be surprised if you see a person after a couple of years and 40 lbs thinner.
And to be sincere, I immediately asked her about the secret to her slim body. 
"My Vitamix Explorian blender" – she said without any hesitation. 
I instantly realized what she was talking about since I already had an older Vitamix blender in my kitchen, but I haven't used it that much.
So that got me thinking… Maybe it's time to upgrade my older blender with a new one from the Vitamix Explorian series, and finally, start eating healthy.
Later that day, I've started doing my homework about these series. Imagine my surprise when I found thousands of happy customers describing this blender as their number one ally to losing weight, developing healthy eating habits, and feeling better about themselves.
So, if you're wondering which Vitamix is the best to lose weight and start a healthier lifestyle, this article is exactly for you. 
Inspired by all the positive feedback this blender got, I decided to share all of my findings in this  Vitamix Explorian review, so let's get right into it. 
What Every Beginner Need To Know About Vitamix Explorian Series
The Vitamix Explorian Series blenders are an ideal choice for those who're willing to lose some weight in a healthy way without paying a small fortune. 
They come in two models:
The Vitamix E310 Explorian blender is a smaller model packed with plenty of handy features with only one goal – delivering the most consistent, nutrient-packed blends. 
Vitamix E310 Explorian Blender, Professional-Grade, 48 Oz. Container, Black
Variable Speed Control: Ten variable speeds allow you to refine every texture with culinary precision, from the smoothest...
Pulse Feature: Layer coarse chops over smooth purées for heartier recipes, such as chunky salsas or thick vegetable soups.
The 48-ounce container is ideal for blending medium batches for small family meals. Cutting blades measuring 3-inch diameter...
Last update on 2023-11-01 / Affiliate links / Images from Amazon Product Advertising API
Last update on 2023-10-25 / Affiliate links / Images from Amazon Product Advertising API
The Vitamix Explorian blenders differ from the advanced Vitamix Ascent Series with multiple features (such as the digital touchscreen or pre-programmed presets), but that doesn't make them any less powerful. 
➡ Read More: Check out our detailed review of Vitamix ascent blender and take your cooking skills up a notch with this series' Vitamix power combined with new innovative features.
You still will be able to make smooth blends with different consistencies and textures while also saving money. Therefore, they are more affordable and the perfect option for people on a budget who want to eat healthy without burning a hole in their pocket.
Main Differences Between Vitamix E310 And Vitamix E320 – Side-By-Side Comparison
Here are the main differences between Vitamix E310 and Vitamix E320:
Controls
Traditional, with physical knob and toggles
Traditional, with physical knob and toggles
Vitamix E310 Explorian Blender
Controls
Traditional, with physical knob and toggles
Vitamix E320 Explorian Blender
Controls
Traditional, with physical knob and toggles
Last update on 2023-11-01 / Affiliate links / Images from Amazon Product Advertising API
Vitamix Explorian Series Pros – What I Like About The Series:
Large Containers (48 and 64 ounces)
10 variable speed controls
Specially designed tamper
Overheating protection
Stainless steel blades
Self-cleaning option
Pulse Feature
Vitamix Explorian Series Cons – What I Don't Like About The Series:
Too tall and bulky
Too noisy for some people
You'll have to hold it down on the highest power because it may shake.
Getting To Know Vitamix Explorian Series – TOP X Explorian Features Explained
The Vitamix Explorian Series are premium blenders for preparing balanced and nutrient-packed meals.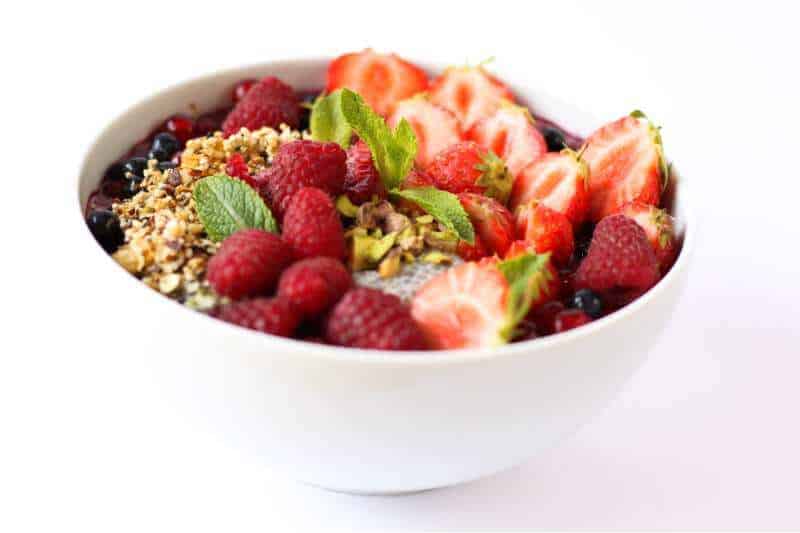 They work best for blending a healthy morning smoothie, preparing quick hot soup when in a rush, or even creating frozen desserts in just a couple of seconds.
Here are their top features…
Large Containers
The Explorian Series blenders feature large containers of 48 and 64 oz (for Vitamix E310 and Vitamix E320, respectively). This makes them perfect for larger families since they can prepare up to 6 servings.
Since these blenders have a narrow bottom and longer blades, you won't be having problems with smaller servings where the ingredients are usually stuck under the blades (which can be the case with other Vitamix models).
But having a large container often means a taller and bulkier blender. This can be an issue if you have upper cabinets or you want to store your blender on your countertop.
Sturdy Tritan Containers
The containers from the Vitamix Explorian series are made from Tritan copolyester. This material is very tough, sturdy, and almost impossible to scratch, crack, shatter and break in any way. 
In addition, the containers are BPA-free (non-toxic plastic), which is very important, especially if you're about to make baby food or different blends for your kids.
Those Tritan containers aren't only good for the little ones but for mommies too. They are easy to clean by hand or with the self-cleaning feature, and they won't let any odors be absorbed and transferred to your food later.
10 Variable Speed Controls
Vitamix Explorian blenders come with 10 variable speed controls for preparing various blends without needing any pre-programmed settings. Yes, you can still make a perfect smoothie with the Explorian's speed controls without paying for a high-end Vitamix blender with a smoothie preset.
These speed variables give you control over every blend. Just choose the desired speed and let your Vitamix Explorian do its magic to create a perfectly consistent blend. 
In addition, setting this blender at the highest speed will cause heat friction for preparing the most delicious soups with restaurant quality.
However, according to some of the reviews I came across, the Explorian blenders can be a little noisy when running at high speed, which is not very kids-friendly.
Pulse Feature
In addition to the 10 variable speed controls, the Vitamix Explorian series blenders have a Pulse feature. The job of the Pulse function is to create frequent bursts of power useful for thicker blends.
The pulse function, along with the robust stainless steel blades, are responsible for making smooth and silky blends from almost any ingredient (regardless of their thickness).
Stainless Steel Blades
The Explorian blenders come with laser-cut blades that are made from hardened aircraft-grade stainless steel. These powerful blades are resistant to bending or dulling and will ensure that even the toughest ingredients will get blended with no chunks left behind.
Also, stainless steel is one of the most widely used materials in the cooking industry because it's the primary hygienic choice for many people. In other words, stainless steel doesn't have any pores that can be easily penetrated by bacteria, germs, fungi, or food debris that can end up in your blend.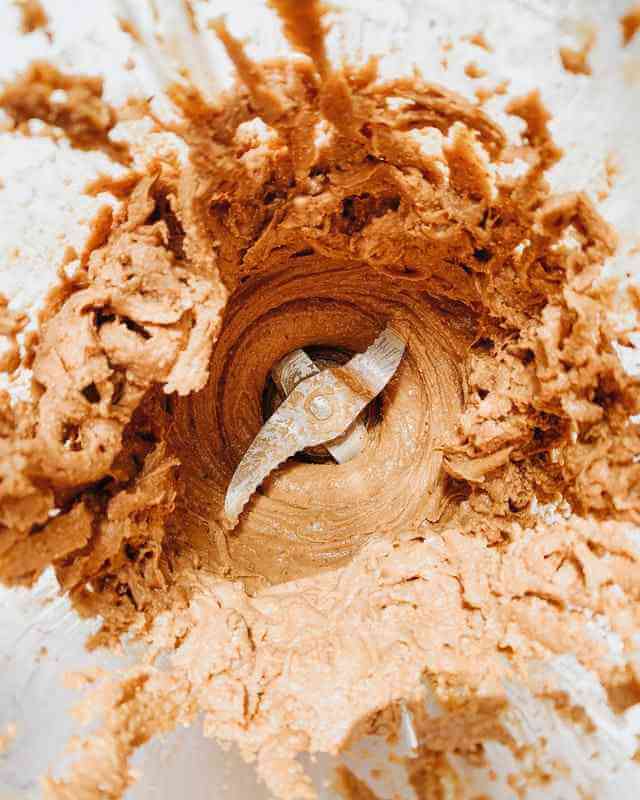 Self-Cleaning Option
I doubt there's a single person who enjoys spending a lot of time washing their blender after making a smoothie or a soup. And with that in mind, the Vitamix company blessed us with the most helpful self-cleaning option.
Here's how to activate the self-cleaning feature in the Vitamix Explorian series:
Fill half of the container with warm water.
Add a few drops of dishwashing soap.
Lock the container by snapping the lid into position.
Press Start to run the blender.
Slowly increase the variable speed by rotating the knob up to the 10th speed.
Let it run for 60 seconds.
Return the variable speed back to Variable 1.
Press Stop to turn off the blender.
Rinse and let the container drain.
How To Get Started Using Vitamix Explorian Blender
When you first purchase your Vitamix Explorian blender, there are a few things you need to do before start using it:
Wipe the motor base with a warm washcloth, and then wipe it again with a dry cloth.
Wash the container and other accessories with soapy water in your sink. 
Rinse all parts and wipe them with a dry cloth.
Put your blender in a safe place at a level.
Now you are ready to put your blender into everyday use.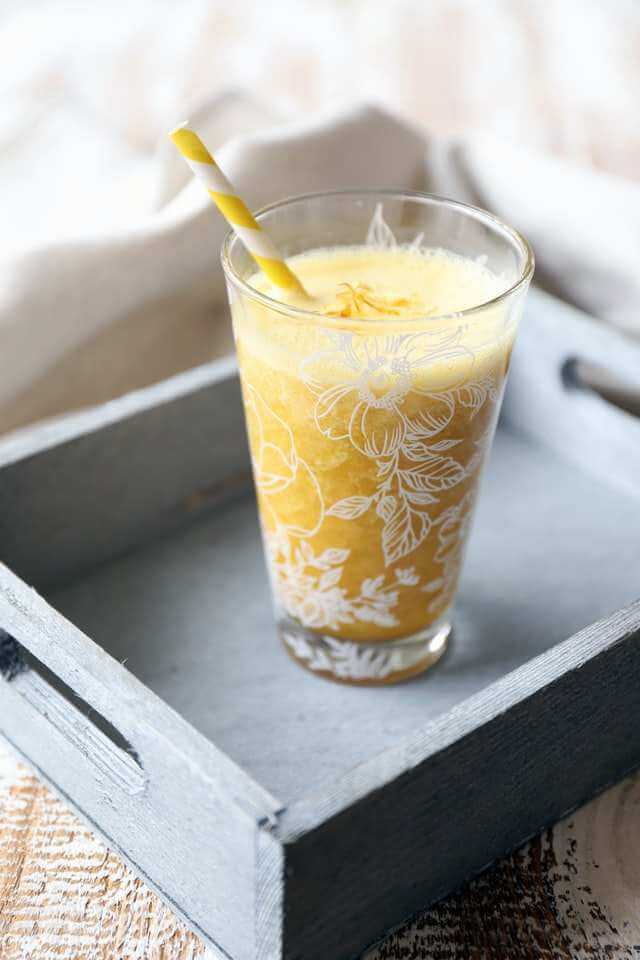 And here's how to regularly use the Vitamix Explorian blender:
Fill your container with your desired ingredients.
Remember to put the ingredients in a specific order. First, put the liquids, then the dry ingredients, next are leafy greens, then fruits or vegetables, and finally, put the ice or other frozen ingredients.
Push the lid on top of the container until it snaps into place.
Insert the lid lock and turn it clockwise to lock.
Place the filled container onto the motor base.
Press ON to start the blender. 
Slowly rotate the knob to adjust the speed from 1 to 10 (depending on the recipe).
When you are done blending, return the knob back to Variable Speed 1.
Press OFF to turn off the machine.
Wait for the blades to stop spinning and remove the container.
Pour your smooth mixture into a glass or other vessel and enjoy your drink or meal.
7 Tips For Successful Blending With The Vitamix Explorian Series
Only use Vitamix recipes with the recommended settings (speed and time) when starting with your Vitamix Eplorian blender.
Make sure that the lid and lid plug are correctly secured before blending.
Always use a compatible tamper when dealing with thick mixtures such as vegetable soups or chunky salsas. Just remove the lid plug and insert the tamper to move your ingredients from side to side.
Make sure to always start your blender at Variable Speed 1 and then slowly increase to 10. By doing so, you will avoid possible burns, especially when processing hot liquids.
The motor has built-in overheating protection, but if you notice it's getting too hot during prolonged blending, allow it to cool down for 30-45 minutes.
Never fill the container to the full max capacity. Leave some room for proper blending.
Use caution when preparing hot liquids such as soups because the escaping steam can cause burns.
People Also Ask
What Is The Difference Between The Vitamix E310 And E320?
Vitamix E310 is a smaller blender with a 48-oz container, a motor of 2.0 HP, blades with a 3-inch diameter, and a 5-year warranty.
Vitamix E320 is a larger, slightly more powerful blender with a 64-oz container, a motor of 2.2 HP, blades with a 4-inch diameter, and a 7-year warranty.
Is Vitamix Explorian Worth It?
A Vitamix is a great investment for anyone who is trying to eat healthy and lose weight. You can use it to make anything from smoothies and soups to desserts and compound butter with ease! 
The Explorian, with its well-built construction, has all of the features you need in one high-quality machine so that doing your meal prep becomes as simple (and delicious) as possible.
Is The Vitamix E310 Loud?
The noise is actually not that harsh sounding compared to other kitchen appliances (like the vacuum cleaner). The noise level is bearable to me, even though it can have a high-pitched whirring sound when active (like all blenders).
However, If you want a more quiet blender, you should go with the Vitamix Ascent series.
What Can You Do With A Vitamix E320?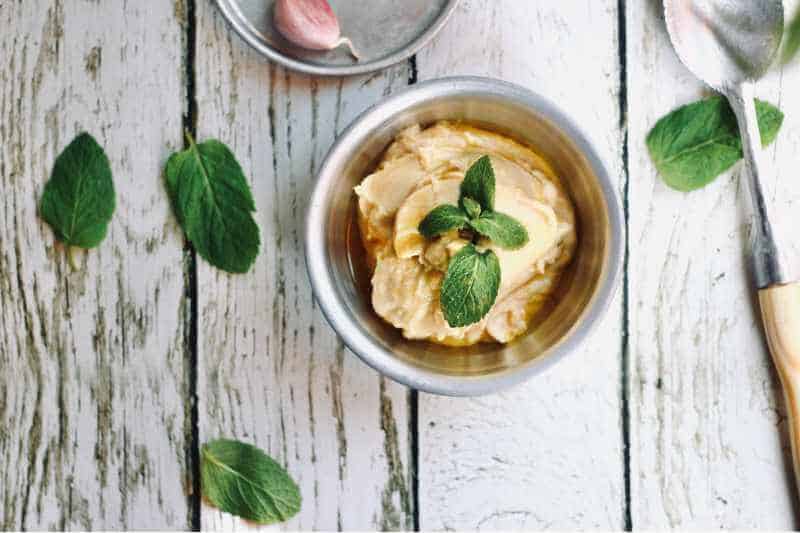 Like other Vitamix blenders, the Vitamix E320 is capable of preparing:
Steaming-hot soups (without a stove) in 5-6 minutes.
Healthy green (or any color) smoothies and juices.
Batters for pancakes, cookies, waffles, or cakes.
Peanut butter (or any kind of nut butters)
Dips and spreads for any kind of snacks
Ice cream or any frozen desserts
Dressings and tomato sauces
Homemade baby food
➡ Read More: Recipes For Vitamix Blender
Final Words
If you're looking for a Vitamix that will help you lose weight and start a healthier lifestyle, the Explorian series can be your perfect choice. 
Both of the Explorian blenders come with all features and power you need to make your diet work for you. Plus, they are budget-friendly. 
So if you want a blender that will help you start eating healthier without costing you an arm and a leg, then you should definitely check out these two models:
I found that the Vitamix E320 works best for my cooking needs! But you may have different cooking needs that suit your family.

So what do you think? Which Vitamix Explorian blender would be the best fit for your lifestyle? 
Let me know in the comments below!