After many years of use, my old blender just died out of the blue. And I knew I had to immediately find a new one that was powerful enough to make smoothies, desserts, and soups for my family, so they wouldn't starve 🙂
But I was having difficulty choosing the right blender for my everyday cooking needs since I wanted a powerful but less expensive one without the fancy features I won't be using. 
And out of nowhere, one of my friends recommended me the Vitamix E310 Explorian Blender.

She bragged about how this high-speed blender was making the best smoothies for her family without any chunks or lumps. But not just smoothies. The soups, desserts, and dips that come out of her blender were simply to die for. And her family couldn't get enough of her delicious Vitamix recipes that were done in minutes.
➡ Read: Discover quick and healthy Vitamix meals as we listed 35 recipe ideas you can easily prepare using your Vitamix blender.
But I was skeptical, and I didn't take her word for it right away. So I started doing my own research. After a while, I knew what I had to do!
So today, in this Vitamix E310 review, I will share with you what I found about this blender and why it was the best fit for me. Maybe it will be for you too.
Let's find out…
Vitamix E310 Explorian Blender At A Glance
Last update on 2023-11-01 / Affiliate links / Images from Amazon Product Advertising API
7 Things To Consider Before Buying A Vitamix (Explorian) Blender
Before buying a Vitamix blender (or any blender for that matter), you need to know what type of blending you will be doing most often. You also need to consider your budget, ease of use, container capacity, power, and warranty.
Let's take a look at some of these factors that you should have in mind before purchasing your new blender.
Types Of Blending
The problem with most blenders is that they cannot handle all blending tasks equally well. 
Some can be great at chopping fruits and veggies but lousy at making smooth purees out of your ingredients (leaving a ton of chunks behind).
Some blenders can make great smoothies but won't have the power to create hot and creamy soups.
The good news is that this Explorian Vitamix blender is powerful enough for all the blending tasks that you might need in your kitchen.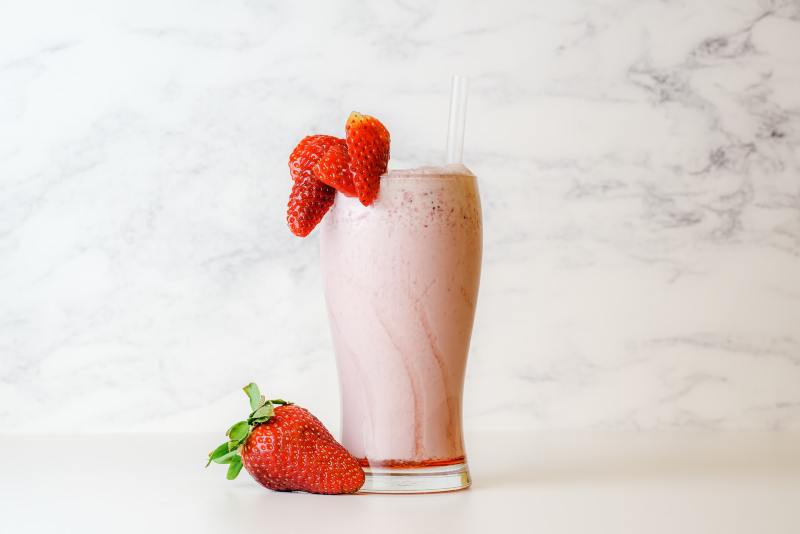 So with this blender, you will be fully covered if you:
Enjoy making consistent and refreshing smoothies with no chunks.
Love preparing steaming-hot soups in the winter mornings.
Crave for delicious ice creams and other frozen treats.
Plan to host parties with healthy dips and spreads.
Mix batter for pancakes, cookies, and cakes.
Prepare baby food for your little ones.
Budget
When buying a new blender, you should always consider your budget first. You definitely don't need to overpay for a blender that comes with fancy functions or features you will probably never use. 
Indeed, that sleek blender may look good in your kitchen, but the "shiny object syndrome" when it comes to blenders is not your favor here, simply because it will drain your wallet unnecessarily!
So be careful!
Choose only a budget-friendly blender (such as Vitamix E310) that comes with the necessary features you may need, while still being powerful and versatile enough for your daily blends.
Easy To Use And Clean
A good blender should be easy to use and even easier to clean.
You will have to clean your container after every use to avoid accumulating food dirt that can harm your health. And you need to spend as little time as possible for cleaning.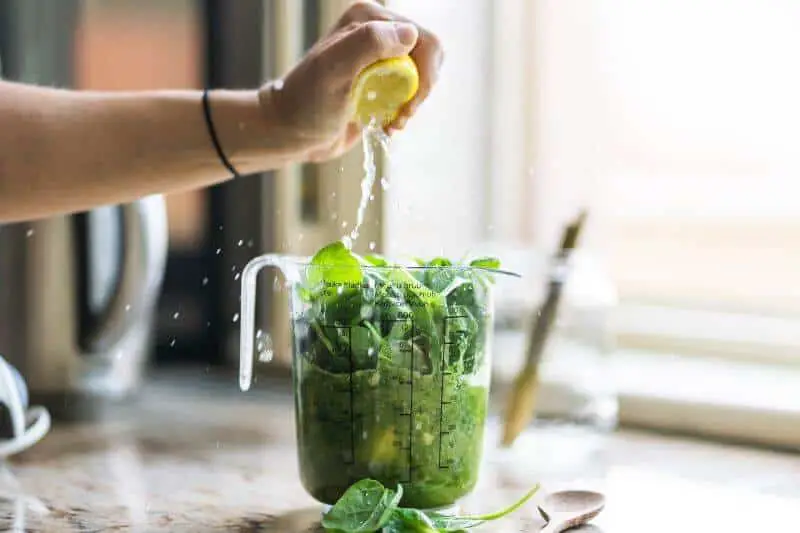 That's why Vitamix's manufacturers invented a helpful feature in their blenders for "self-cleaning." Basically, after you are done using your Vitamix Explorian E310 blender, you can make it clean itself by filling the container with warm water and a drop of dish soap.
The best part is, it won't take you more than 60 seconds to end up with a squeaky clean container, ready for the next use.
Container Capacity
Always make sure the container that comes with your blender is big enough for your needs.
Unfortunately, many people end up purchasing a blender that doesn't meet their daily blending requirements simply because they fail to consider this detail.
For example, if you are a single person who needs a blender for pureeing ingredients for one or two servings occasionally, don't buy a sizeable Vitamix E310 with a 48-oz container. To be honest, you won't be using most of its potential, and your money will be poorly spent.
In this case, you can go with the Vitamix Ascent series because these blenders are compatible with smaller 8-ounce and 20-ounce containers for preparing smaller batches of drinks or foods.
However, if you have a smaller family that needs medium batches of servings per day, then you should definitely consider Vitamix E310 with its 48-oz container.
But for larger families of more than four people, you should choose the upgraded version of this blender – the Vitamix E320 blender that comes with a 64-oz container.
Power
It's not enough to have a good-looking blender with great features but with low power. You need to ensure that your blender has the power required to perform all your blending tasks.
Most blenders fall in the range of 500 to 750 watts which makes them low-powered blenders. This is why most people who have these blenders experience difficulties when trying to blend tough ingredients. 
So it's crucial to choose a blender with enough power (such as Vitamix E310) to maximize its potential. The Vitamix E310 Explorian model is a powerful enough blender featuring 1,380 watts and a 2.0 HP motor.
Storage
Where do you intend to put your blender? 
Many blenders (including Vitamix e310) are a sizeable investment, and it's essential to take care of them adequately. 
When using your blender, you need to ensure a dry and safe area on your countertop that is level. When you are done, you need to make sure there is enough space under your kitchen cabinet for storing your blender.
Warranty
Any blender needs to come with a long and valid warranty. Such a blender with a long warranty means that the product is durable and engineered with premium materials that won't malfunction any time soon.
Vitamix company for this E310 Explorian blender offers a full warranty of 5 years.
Getting To Know The Vitamix E310 Blender
If you are looking for a versatile, sturdy, and well-engineered blender to make smoothies, soups, or desserts, the Vitamix E310 can be the blender you've been looking for. 
And here's why… 
Even though this blender comes with a simple look and feel, it's still a versatile and high-performance blender that stands out from its competitors.
The Vitamix E310 blender has 10-speed dials that deliver exceptional performance and fine textures every time you want to prepare your favorite meal or drink. 
This blender contains stainless steel blades which are hardened and designed to handle many toughest ingredients without bending or dulling.
What I liked the most about this blender is the self-cleaning feature that allows my container to self-clean in an average of 30 to 60 seconds.
It also comes with a mini tamper which is a convenient tool for processing thick ingredients.
Vitamix E310 Pros – What I Liked Most About This Model:
Being in total control with the variable speed dials that allow me to refine my Vitamix recipes with precision.
The high-powered motor of 2.0 HP that can handle any of my Vitamix recipes even with the toughest ingredients.
The self-cleaning feature that saves me a ton of time for cleaning the container.
Wide 3-inch diameter blades that are made of stainless steel and can deliver excellent smooth results.
The tamper that works best when dealing with thick ingredients that need to be pushed from side to side.
Vitamix E310 Cons – What I Didn't Like About This Model:
It can be too loud at the highest speed of Variable 10 and can start to shake.
Sometimes the ingredients can get trapped under the blades (especially for smaller batches)
Vitamix E310 Features & Benefits
Now let's take a closer look at the main features of the versatile Vitamix E310 blender.
Vitamix E310 Explorian Blender, Professional-Grade, 48 Oz. Container, Black
Variable Speed Control: Ten variable speeds allow you to refine every texture with culinary precision, from the smoothest...
Pulse Feature: Layer coarse chops over smooth purées for heartier recipes, such as chunky salsas or thick vegetable soups.
The 48-ounce container is ideal for blending medium batches for small family meals. Cutting blades measuring 3-inch diameter...
Last update on 2023-11-01 / Affiliate links / Images from Amazon Product Advertising API
Dimensions Of The Blender
The Vitamix E310 blender is quite a tall blender with a height of 18 inches (45 cm). So you should check if you have an appropriate space under your kitchen cabinet for these dimensions:
Length = 11 inches
Width = 8 inches
Height = 18 inches
Speed Control
The Vitamix E310 is a powerful blender with ten variable speed controls that allow precision when making smoothies, soups, desserts, dips, and more. 
With this remarkably versatile blender, you can prepare any kind of smooth mixtures without needing any fancy pre-programmed presets.
Pulse Function
This blender comes with a Pulse function that allows you to quickly transform larger and thicker chunks into smooth blends.
The Pulse feature also works great for quick bursts of chopping and mincing.
You probably will rarely use this feature since your blends will turn out with the smoothest result anyway, but it's nice to have it when dealing with "chunky" recipes.
Overheat Protection
The E310 Explorian blender has a built-in thermal protection system that prevents the motor base from overheating.
There is a cooling fan in the motor base that works non-stop to reduce the heat during blending. 
However, when the blender gets too warm from extended blending, the machine will turn off, so you should wait around 30-45 minutes for it to cool down.
The Body
Vitamix E310 Explorian blender has a unique body design even though it might look simple at first look. It's crafted with BPA-free Tritan plastic material, making it quite sturdy and durable. 
In the body construction, there are absolutely no flaws present (typical for all Vitamix blenders) which contribute to its elegant design.
The Blades
The Vitamix E310 blender contains robust 3-inch diameter blades that are pretty efficient in blending even the thickest ingredients with consistent results.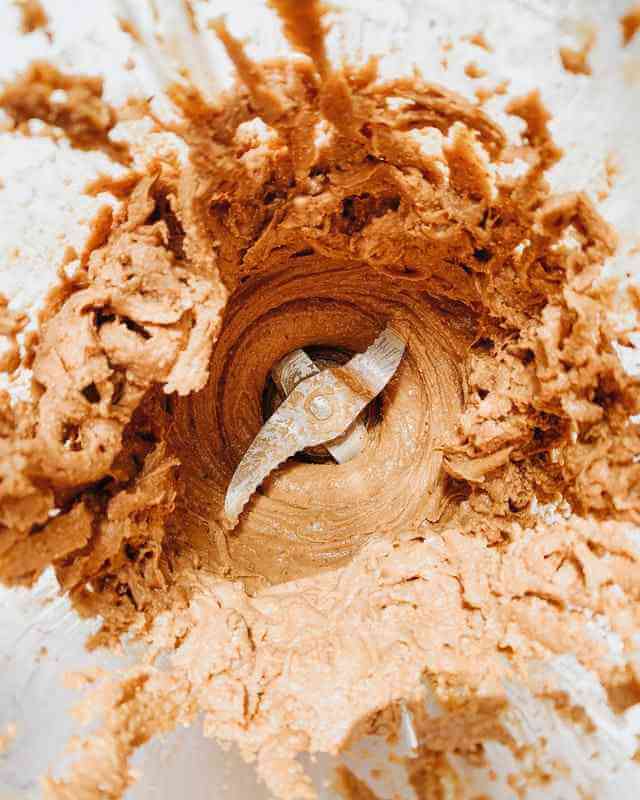 The aircraft-grade blades are made of stainless steel material, which makes them rust-free and durable. From one Vitamix blender to another, these blades provide similar high-quality results.
The Container
The container comes in a size of 48 ounces which is ideal for making medium-sized meals or drinks for a smaller family. 
It's made of hard plastic and has a narrow shape that many people find highly convenient.
Self-cleaning Mode
Smoothies can be pretty messy, and cleaning is never that easy. 
However, with this Vitamix model, the self-cleaning mode can be pretty handy for you. Here's how to clean your Vitamix E310 Explorian blender:
Start by filling half of your container with warm water.
Add a drop or two of dish soap into the water.
Push the 2-part lid at the top of the container until it snaps into a locked position.
Press the Start toggle.
From the speed dial, slowly rotate the variable speed from 1 to 10.
Let the container clean itself for 60 seconds.
After 1 minute, rotate the Variable speed dial back to 1.
Press Stop.
Rinse the container with clean water and let it drain.
What People Think About The Vitamix E310
The customer ratings about this blender are pretty positive on the Internet from all official sellers' stores. Most users love the robust construction, the high power, and the versatility of this blender. 
Here's what a couple of satisfied customers think about Vitamix E310:
One user was happy that has decided to buy the Vitamix E310 model by saying, "it's the best blender you can buy for this price." He states that it's a perfect blender for making small servings for two people and for taking full advantage of it.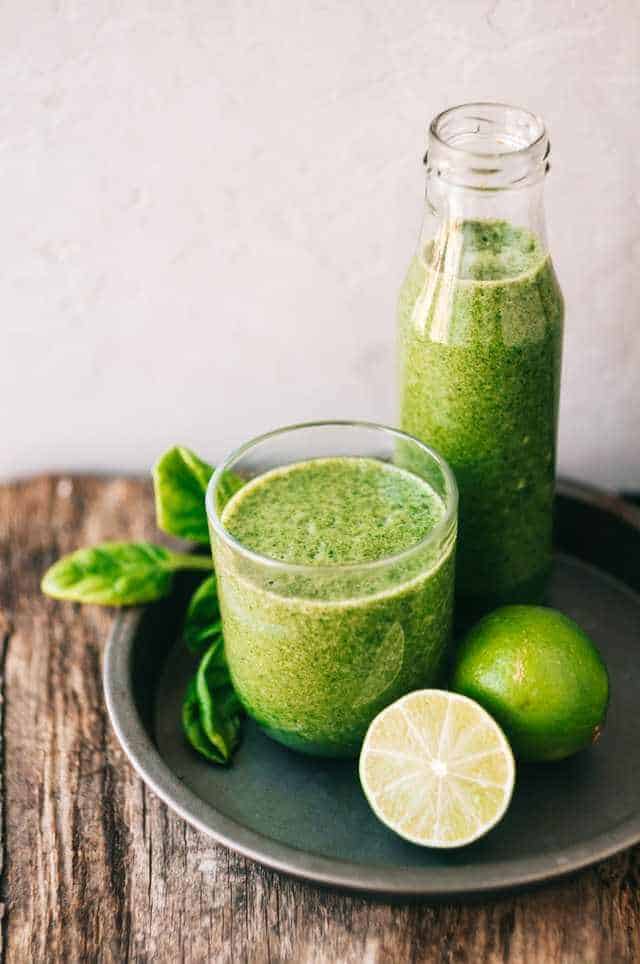 Another customer admitted that he was feeling nauseous before spending that much money on a blender, but he would spend it anyway with other short-term blenders that were dying on him every year. "This is the greatest blender there is! It's so low-maintenance and easy to clean. And based on how robust the blender is, I'm convinced it's going to last years."
This person simply loved the smooth result.
"I love how I don't need to blend my drinks twice just to get them to be smooth. And the 48-oz container is more than enough for my needs" – she added.
Another satisfied customer states that this is a simple but very powerful Vitamix blender.
"The E310 Explorian is exactly the blender that me and my husband were looking for. Even though many were complaining about the noise, I find it very quiet compared to the other blenders. We just love the blender."
We can go on and on with the positive reviews, but the message is clear.
People simply love the Vitamix E310 blender.
Vitamix E310 Alternatives
We saw that the Vitamix Explorian E310 blender is a powerful and well-built product. Compared to other full-size blenders, it has a basic design and smaller size jar, but this does not compromise its functionality. 
Here are other three alternatives from the Vitamix company that are closely related:
The Vitamix 5200 blender is another versatile blender that comes with a high-performance motor for producing consistent, smooth blends in under a minute. 
Sale
Vitamix 5200 Blender, Professional-Grade, Container, Self-Cleaning 64 oz, Black/Grey
Create every course of your home-cooked meal – from fresh smoothies to creamy desserts – in minutes. The Vitamix 5200 is...
Variable Speed Control: 10 Speeds you can easily adjust to achieve a variety of textures. The dial can be rotated at any...
64oz Container: The size and shape of the 64-ounce container is ideal for blending small to large batches.
Last update on 2023-10-31 / Affiliate links / Images from Amazon Product Advertising API
It features a larger 64-oz container, a 7-year warranty, and all the typical quality features every Vitamix blender offers.
This refurbished model is one of the most popular and the best Vitamix blenders out there since it looks and feels just like a new one (but much cheaper). 
Sale
Last update on 2023-11-07 / Affiliate links / Images from Amazon Product Advertising API
Yes, it's a pre-owned product, but it went under rigorous inspections and refurbishing procedures so you will never notice the difference.
This model also contains ten variable speeds, pulse feature, self-cleaning mode, and stainless steel blades.
And of course, the best alternative is its bigger brother – Vitamix E320.
The updated Vitamix E320 model comes with a more powerful 2.2 HP motor, wider 4-inch blades, and a larger 64-oz container.
Last update on 2023-11-20 / Affiliate links / Images from Amazon Product Advertising API
This is a slightly more expensive model but at a justified price since it also comes with a longer 7-year warranty. All other features are the same.
Key Takeaway
The Vitamix E310 blender is a modern, efficient, and versatile product from the Vitamix Explorian series. 
With its ten variable speeds, potent motor, and hardened blades, you can make the best smoothies, soups, peanut butter, or frozen desserts that your family will love. And you don't have to worry about cleaning the jar because it comes with an intelligent self-cleaning feature that allows you to clean the mess in your blender within seconds.
This blender is a high-performance model designed to blend with precision and premium quality, but don't just take my word for it (like I didn't from my friend).
See for yourself what this Vitamix E310 Explorian Professional-Grade Blender has to offer, and order it today if it seems like a perfect fit for you. I guarantee you won't regret your decision.
➡ Read Also: What Is The Best Vitamix Blender? Find out which blender will suit your needs and take a look at what you need to consider before buying Vitamix.