Not long ago, I was a serious coffee addict! I was drinking few cups of coffee a day until I noticed that the caffeine is negatively affecting my health (making my blood pressure go through the roof). Since I was already taking some medications, I needed a healthier alternative, and I needed it fast!
The Vitamix 7500 blender come at the right time in my life when I was trying to quit the coffee and start consuming healthy smoothies and protein shakes made from scratch.
This blender came as a valuable upgrade to my old blender that just wasn't cutting it anymore – literally. I must admit, my cheap blender couldn't handle any tough ingredients for my nutritious smoothies, not to mention the ice cubes. And whenever I tried to make a hearty soup in the morning, it always came out lumpy. Plus, it took forever to clean up!
This Vitamix 7500 blender stood out as one of the best models out there since it offered everything I needed at that time. It caught my eye because of its superior features and benefits which we will be discussing today.
In this Vitamix 7500 review, I will cover some essential things you should know about this blender before making your final purchasing decision!
So let's see if this powerful and intuitive blender will catch your eye too…
Vitamix 7500 Blender At A Glance
Last update on 2023-03-21 / Affiliate links / Images from Amazon Product Advertising API
Things To Consider Before Buying A Vitamix Blender (Especially From G-Series)
Vitamix 7500 is a high-performance blender from Vitamix's G-Series that can transform any ingredient into a smooth and delicious drink. It is particularly designed to cater to people who are health-conscious or looking for a nutritious meal replacement.
But there are a few things you should have in mind before buying a Vitamix blender (especially from Vitamix's G-Series).
Large Container Size
Vitamix G-Series comes with a large container size of 64 ounces. So make sure you actually need a large container for preparing large batches of food and drinks.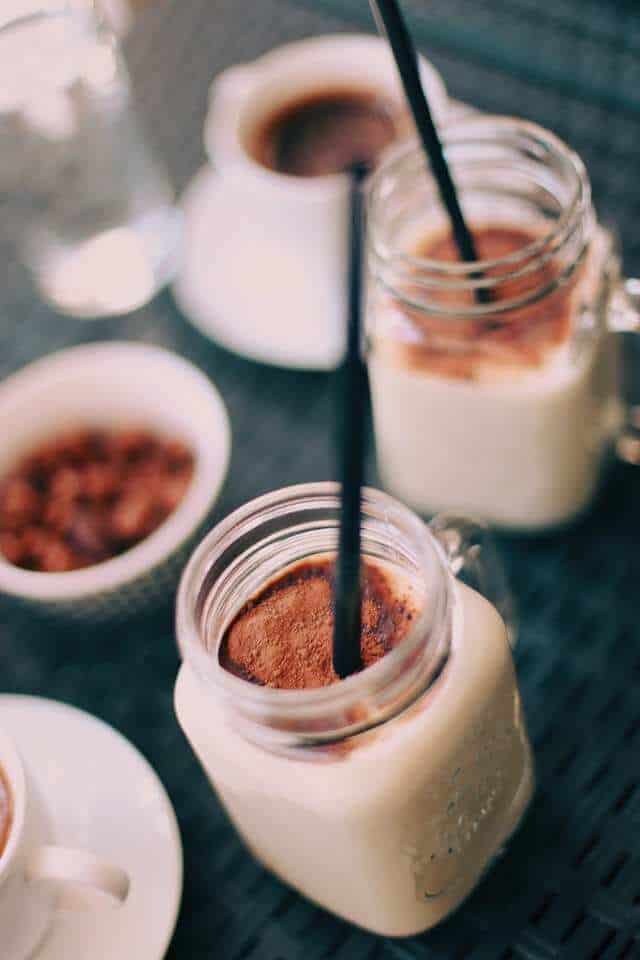 Otherwise, you won't be using the blender's full potential, and you may end up with unnecessary expenses for a blender.
Pre-Programmed Settings
Some Vitamix blenders from the G-Series have preprogrammed settings (for smoothies, hot soups, frozen treats). These settings provide an easier way to make drinks and meals without having to keep pressing buttons or stop the blender every few minutes. 
You just select your preferred setting and let the machine do its work! And the best Vitamix blender with such presets in G-Series is the Vitamix Professional Series 750 model.
However, suppose you want more control over what's happening in your blender, and you like to make several types of drinks with more accuracy. In that case, it is better to get a model that has variable speed control (like the Vitamix 7500 model).
Power
The blenders in this product line are significantly more powerful than the lower-end models. 
They have larger motors with 2.2 horsepower (or 1440 watts) and stronger blades that can handle hard ingredients without any problem! 
According to my research and testing, if you want to prepare smoothies or soups with thick ingredients or ice cubes, you should always consider a blender with a high power of over 2 HP and over 1000 watts.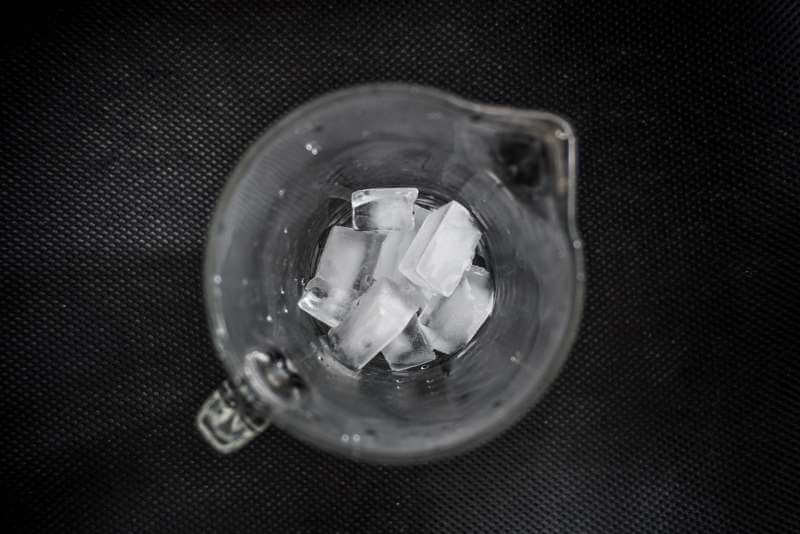 Price Tag
All blenders from this line come with an expensive price tag that may not suit every pocket. 
However, this can be a worthy investment since your blender will probably last for decades if you take good care of it! 
Durability
Overall, the blenders from the Vitamix G-Series are one of the most durable appliances on the market today which is one of their best features. 
They come with a 7-year warranty, but their life span is so high you will probably never need to buy another blender in your lifetime!
Understanding The Vitamix 7500 Professional-Grade Blender
Vitamix 7500 comes as a professional-grade blender made of sturdy, high-quality materials designed to last for a long time. 
Vitamix 7500 Blender, Professional-Grade, 64 oz. Low-Profile Container, White
Variable Speed Control: Ten variable speeds allow you to refine every texture with culinary precision, from the smoothest...
Pulse Feature: Layer coarse chops over smooth purées for heartier recipes, such as chunky salsas or thick vegetable...
Low-Profile 64-ounce Container: Perfect for family meals and entertaining, while fitting comfortably under most kitchen...
Last update on 2023-03-21 / Affiliate links / Images from Amazon Product Advertising API
This blender features a powerful and reliable motor that is designed to withstand everyday use. And its laser-cut blades are made from stainless steel, which makes them rust-free and long-lasting too! 
Vitamix G-Series blenders have become very popular due to their impressive performance in making nutrient-packed smoothies and plant-based drinks. And this blender comes at the top of the line for anyone looking for a high-quality machine that is built to last.
With its robust motor, blades of steel, and precise variable speeds, you will get the chance to prepare any meals and drinks that will help you stay healthy and fit while experiencing exceptional taste at all times!
Now let's take at the best features that come with this premium blender.
The BEST Features Of The Vitamix 7500 Blender
Vitamix 7500 Blender comes with some of the best features you can find in a blender.
Performance
I love this blender's high-performance motor, which has a peak output of 1440 watts (2.2 HP).
The overall high-performance of the blender is responsible for producing smooth blends every single time you run your blender (regardless of the thickness of your ingredients).
Container
A blender is nothing without its container, right? 
The Vitamix 7500 model has a large 64-oz, BPA-free container made of Eastman Tritan copolyester. So you can prepare a large quantity of your favorite beverage for a whole family at once.
It also comes with a secure-fitting lid that goes at the top of the container. 
Variable Speed Control
The Vitamix 7500 blender comes with 10-variable speed control, allowing you to get more precision and accuracy when making different drinks (smoothies, crushed ice, frozen desserts). 
I personally prefer models that have the ability to adjust speeds depending on what I am preparing. 
Pulse Function
Blending a smoothie with harsh ingredients (such as carrots or apples) couldn't be any easier with this Vitamix blender. 
If you want an extra smooth mixture, just press down on the Pulse switch and it will do all the work for you by sending bursts of power during the blending work.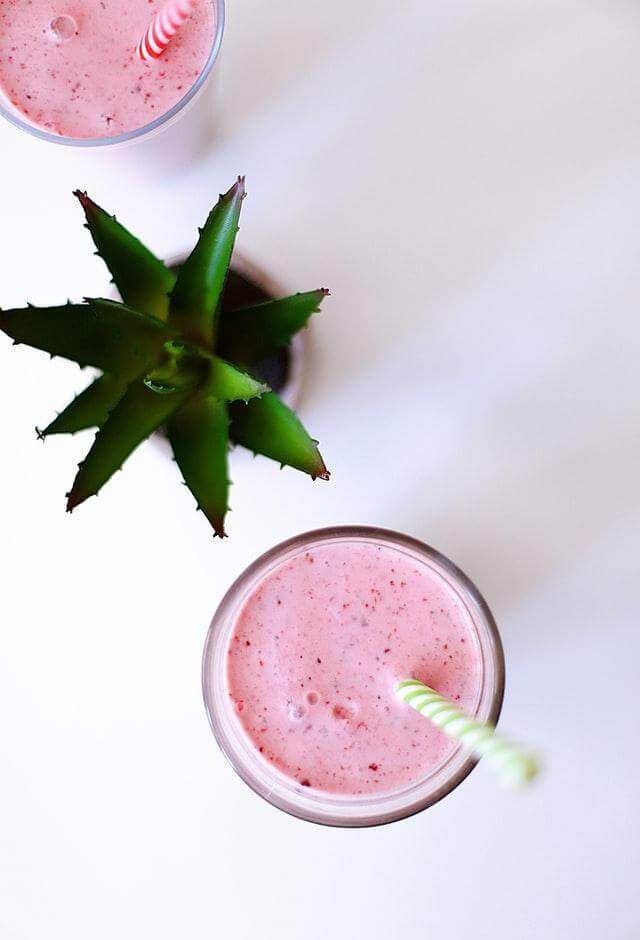 Self-cleaning Feature
The Vitamix blender has a self-cleaning cycle that allows you to clean the container in less than 60 seconds! 
You just need to fill the container with warm water and add two to three drops of dish soap. Next, just run in at the highest speed for 1 minute, and you are done!
Blades
The Vitamix 7500 model comes with stainless steel blades that are manufactured to provide consistent results in your blends. 
The blades are resistant to rusting or dulling, and they come attached to the container. Removing them can void your warranty, so never try to service them by yourself (not that you will ever have to).
Accessories
Speaking of accessories, the Vitamix 7500 blender comes with:

Since I don't drink coffee now, I have time to experiment with different Vitamix recipes from the cookbook every day 🙂
➡ Read More: Recipes For Vitamix (35 Recipes For a Healthier Routine)
Also, I found the tamper can be a very handy tool that allows me to process even the stubbornest blends with just a few movements.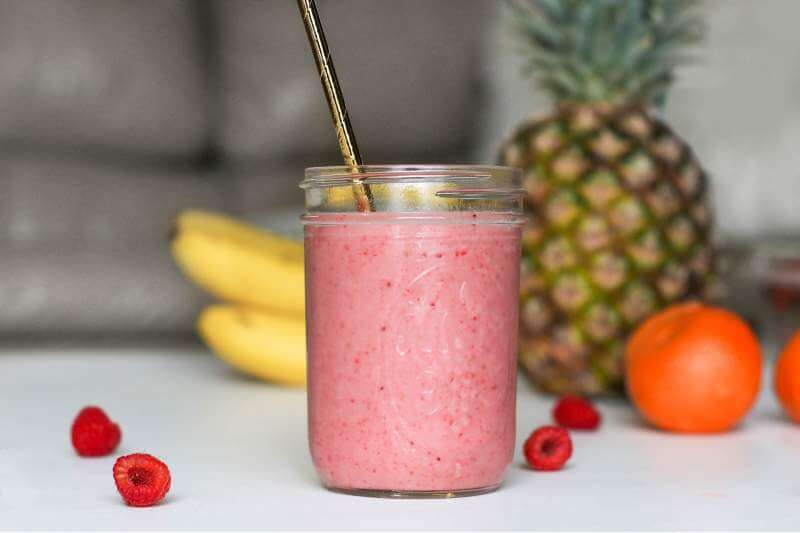 Warranty
When you purchase a Vitamix blender from the G-Series, it will come with a seven-year full warranty. This model is no exception! 
So Vitamix 7500 comes with the well-known Vitamix warranty that covers:
Repair or replacements of its parts
Blender's everyday performance
Free two-way shipping
➡ Read Also: Find out about the different warranty on Vitamix here.
Vitamix 7500 Alternatives
Here are some of the alternatives you can look into before buying this product.
First, there are two alternatives from the Vitamix company itself, especially from the Classic Series:
When comparing Vitamix 5200 vs 7500, we can notice that they offer pretty much the same features at a glance. However, being a part of the C-Series, the Vitamix 5200 has a lower motor power of 2.0 horsepower, it doesn't have a Pulse function, and the 64-oz container is taller, which may not conveniently fit under your kitchen cabinet.
Vitamix 5200 Blender Professional-Grade, Self-Cleaning 64 oz Container, Black - 001372
Variable Speed Control: Easily adjust speed to achieve a variety of textures. The dial can be rotated at any point during the...
Large Batches: The size and shape of the self-cleaning 64-ounce container is ideal for blending medium to large batches....
Hot Soup: The blades in the Vitamix container reach speeds fast enough to create friction heat, bringing cold ingredients to...
Last update on 2023-03-15 / Affiliate links / Images from Amazon Product Advertising API
Here's a side by side comparison of the main differences between Vitamix 5200 vs 7500:

| | | |
| --- | --- | --- |
| | Vitamix 5200 | Vitamix 7500 |
| Power | 2.0 HP | 2.2 HP |
| Pulse feature | No | Yes |
| High-speed toggle | Yes | No |
| Container | Tall (20.5 inches) | Shorter and wider (17.5) |
| Blades | 3-inches | 4-inches |
When comparing Vitamix 6500 vs 7500, we can notice that there is not much of a difference in their features except the three presets that Vitamix 6500 offers. Another distinctive feature is the noise level, where Vitamix 7500 features noise-dampening insulation for reduced noise by 40%. Since there are not a lot of advantages with the other models, Vitamix is probably thinking to discontinue the 6500 model.
Here's a side by side comparison of the main differences between Vitamix 6500 vs 7500:

| | | |
| --- | --- | --- |
| | Vitamix 6500 | Vitamix 7500 |
| Presets | 3 Presets | No |
| Noise Dampening | No | Yes, by 40% |
| Design | Old and clunky | New and sleek |
The following are Vitamix 7500 alternatives from other brands that I considered to be more similar in features and more closely related.
Cleanblend Commercial Blender is probably the most similar blender to Vitamix 7500 since it comes with a BPA-free 64-oz container and stainless steel blades. It also has almost the same features for blending operations.
Last update on 2023-03-21 / Affiliate links / Images from Amazon Product Advertising API
I like this model mainly because it comes with an even powerful motor than Vitamix's with an incredible 1800 watts (3 horsepower). This makes the blender perfect for crushing ice or other difficult blending tasks that require more power.
The warranty is also solid since it offers five years of protection for any part of the blender.
KitchenAid Countertop Blender is a household name and another popular choice when it comes to preparing healthy smoothies or icy drinks.
KitchenAid K400 Variable Speed Blender - KSB4027
Blending is a breeze with the 3 part blending system, made of the blender's vortex-creating ribbed jar design, unique...
Quickly blend and take on notoriously tough ingredients like kale and almonds with ease, so you quickly turn whole foods into...
Self-clean cycle for easy clean-up - just add water and a drop of soap to the jar and run the self-clean cycle for quick,...
Last update on 2023-03-21 / Affiliate links / Images from Amazon Product Advertising API
This blender comes with a BPA-free container of 56 ounces and an effective asymmetric blade that works great for blending hard ingredients. Other features are its three presets (for smoothies, icy drinks, and ice cubes crushing) and 5-speed variable dial.
However, the power of this blender is slightly lower than Vitamix's, featuring only 1.5 peak horsepower.
Breville Super Q Countertop Blender is another excellent investment you can make that will last you for years.
Breville Super Q Blender, Brushed Stainless Steel, BBL920BSS
The Breville Super Q is a super quick, more powerful and more personal, commercial grade blender; The most powerful motor, 5...
SUPER QUICK AND SUPER POWERFUL: This high performance Breville blender has a powerful 1800 Watt motor (the highest possible...
PERSONAL BLENDER ATTACHMENT: Includes an additional blade system to mix food and drinks directly into your personal blender;...
Last update on 2023-03-22 / Affiliate links / Images from Amazon Product Advertising API
It has all the features you might be looking for in a blender:
12-speed settings
5 one-touch presets
68-oz container
10-year limited warranty
So equipped with these features, Breville Super Q Countertop blender can be an ideal choice if you are ready to make your kitchen countertop more stylish as well as highly efficient.
Closing Thoughts About The Vitamix 7500 Blender
The Vitamix 7500 is one of the best Vitamix models that will help you make the perfect smoothies, soups, desserts, and more. It has an intuitive user interface which makes it easy to use for any level of experience. 
So if you're looking for a new blender or want one that can handle your needs from morning smoothies to large batches of meals, then the Vitamix 7500 is definitely something worth considering! 
And if you have used the Vitamix 7500 by now, let us know in the comments below what features you love about this product!