Are you looking for ways how to thicken spaghetti sauce? The traditional spaghetti sauce is a bit thin and thus your meal might not look as mouth-watering as you want it to be. Luckily, there are a few tricks to use that will make your favorite spaghetti sauce thicker and tastier. No worries, they don't involve the usage of tomato paste. Check out these awesome tricks!
How To Thicken Spaghetti Sauce
1. Simmer it
This is an old trick used to thicken the marinara sauce, but you can actually thicken any sauce this way. No additional ingredients are required.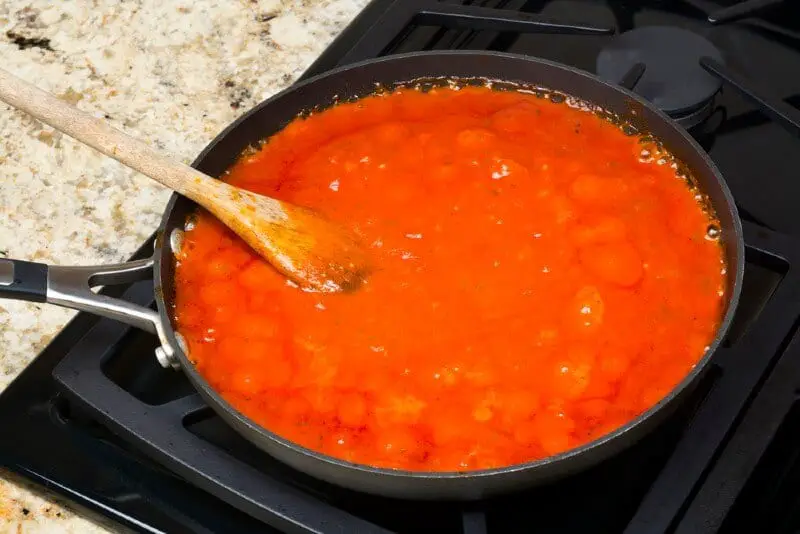 All you should do is let the liquid evaporate by simmering your sauce over low heat for 3 to 5 minutes, depending on the amount. If your sauce is very thin, bring it to a boil and then simmer for 10 minutes until it becomes thicker. Remove from the heat, grab your blender and blend it until smooth. You'll get an absolutely different sauce for your spaghetti.
2. Add mashed vegetables
Mashed potatoes, celery roots, kabocha, cauliflower, or even mashed butternut squash can instantly thicken your spaghetti sauce.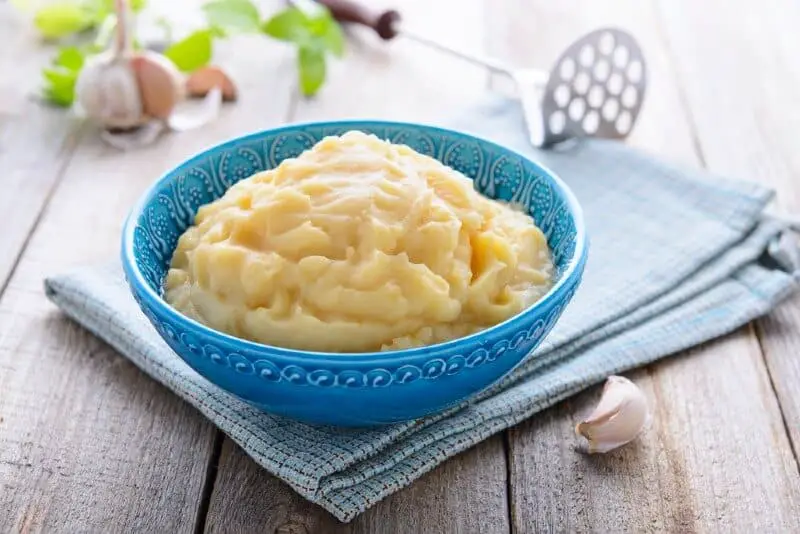 Of course, you don't want to overdo it. A spoon or two of it will do the trick. Mashed potatoes are a better option as it's packed with starch, albeit any mashed vegetable can add an additional flavor to your meal. You can add different mashed vegetables to your spaghetti sauce, jazzing up your dinner daily. Consider blending your sauce to make it smoother.
3. Add cornstarch
Many people add flour to sauces in order to thicken them, but all-purpose flour can ruin the taste and texture of the sauce. Cornstarch has a neutral flavor and it's easy to stir it in a pre-made sauce.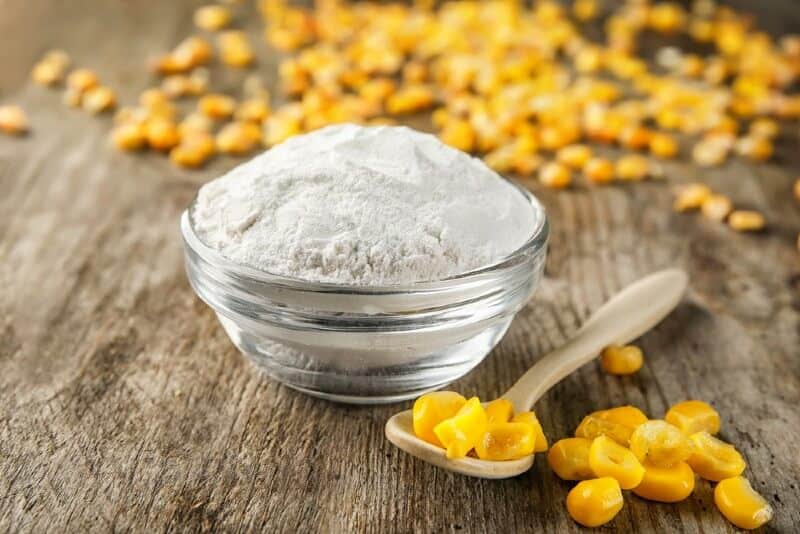 Unlike a roux that people often make and add to sauces, you don't need to combine cornstarch with anything. Just add a tiny amount of cornstarch to your sauce and allow it to simmer for a minute or so until it thickens. Avoid adding too much cornstarch as you can ruin your sauce texture.
4. Use a roux
The combination of butter and flour cooked for a few minutes makes an ideal sauce thickener. A roux might take a bit of time and effort to make, but it really works.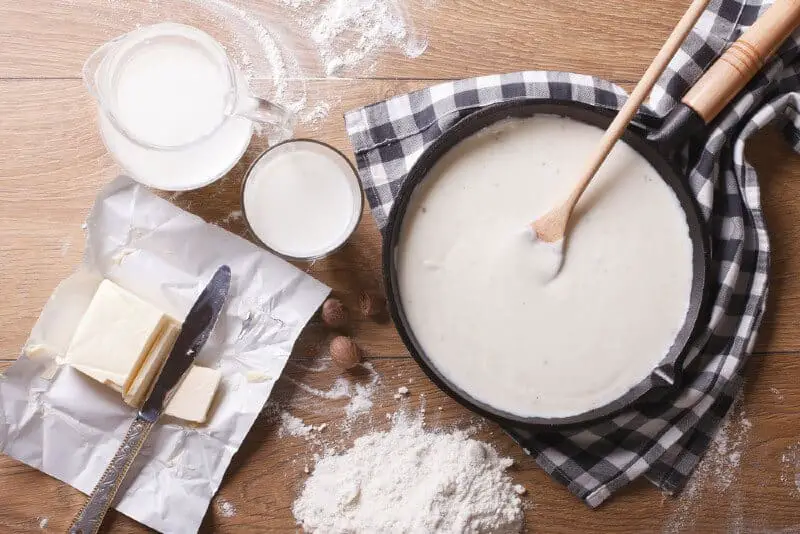 Take equal parts of flour and butter. Add the butter to a frying pan and melt it over medium heat for a minute. Then, stir in a little bit of all-purpose flour, mix well until you get a smooth texture. Whisk or blend your roux until you get the thick, creamy sauce. If you're watching your cholesterol level or you have weight issues, it's better to skip this recipe.
5. Add an egg yolk
As strange as it sounds, adding an egg yolk to your spaghetti sauce won't only thicken it, but will also make your spaghetti taste in a different way. Egg yolks are typically used to thicken cream sauces or salad dressings, yet many people start adding them to spaghetti sauces, as well.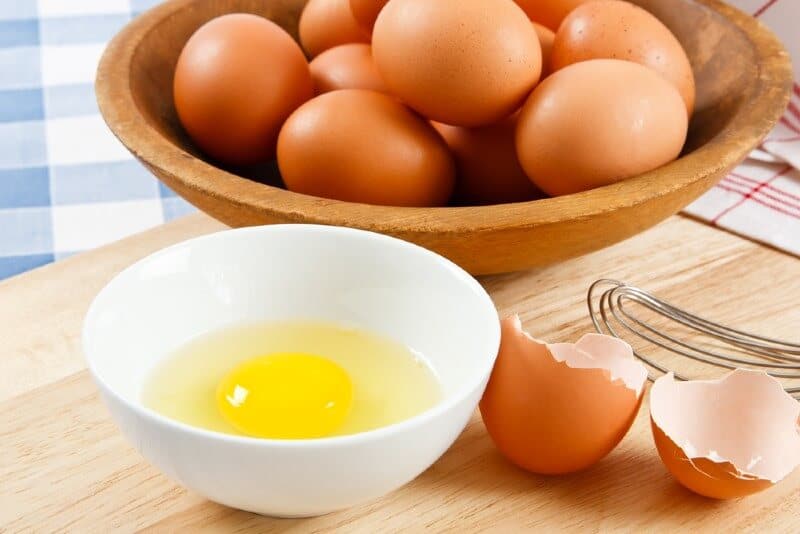 Since eggs tend to scramble when you add it to hot meals and water, it's important to be careful as you add it to your sauce. Add 1/2 cup of hot sauce to a mixing bowl and slowly whisk in one egg yolk. Whisk for a minute until you get a smooth mixture. Add it to your spaghetti sauce, continuously whisking. Simmer your sauce for a minute, without allowing it to boil.
6. Consider arrowroot
If you're vegan or vegetarian and you need to thicken your spaghetti sauce, consider using arrowroot. This is an amazing way to thicken your sauce without altering its color and taste. Arrowroot has no scent or flavor.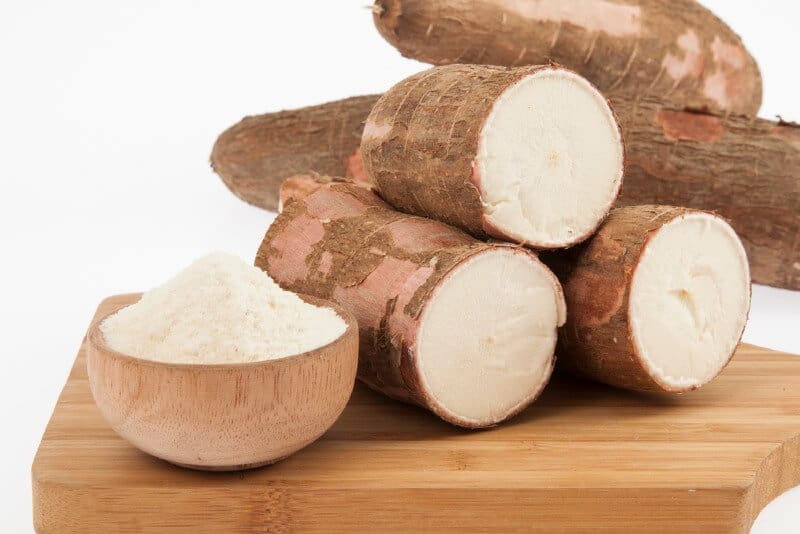 Make a semi-liquid mixture with arrowroot powder by combining one tablespoon of water with one tablespoon of arrow powder. Place your sauce on the heat and let it warm a little bit. Add your arrowroot mixture to your sauce, continuously whisking it. Ensure you don't add it to the hot sauce as you can ruin the texture. Let your sauce simmer for a minute. Don't allow it to boil.
The process of spaghetti sauce thickening can be tricky and you never know what you'll come up with in the end. Moderation is the major rule to follow when adding any thickening ingredient to your sauce. If you love tomato flavor, then you can also thicken your sauce with tomato paste, making your spaghetti more classic. It's up to you and your family's preferences.