Whether you're on a tight budget and can't afford to purchase an ice cream maker or you're just too lazy to use it right now, I've got a few cool ice cream recipes that you can make without a machine. No worries, they're as deliciously creamy as those you make in an ice cream maker. After all, humans have been making ice cream for decades and even longer before the invention of electricity and kitchen appliances. From a classic ice cream to a vegan variety, enjoy experimenting with the following easy-to-follow recipes.
Equipment you'll need:
Whisk or electric hand mixer or blender
Large mixing bowl
Medium bowl
Strainer
Measuring spoons and cups
Spatula
1. Classic 3-Ingredient Creamy Ice Cream
This recipe is so easy and budget-friendly that you can treat yourself and your little ones each day. Grab your kids and start making your own goodies.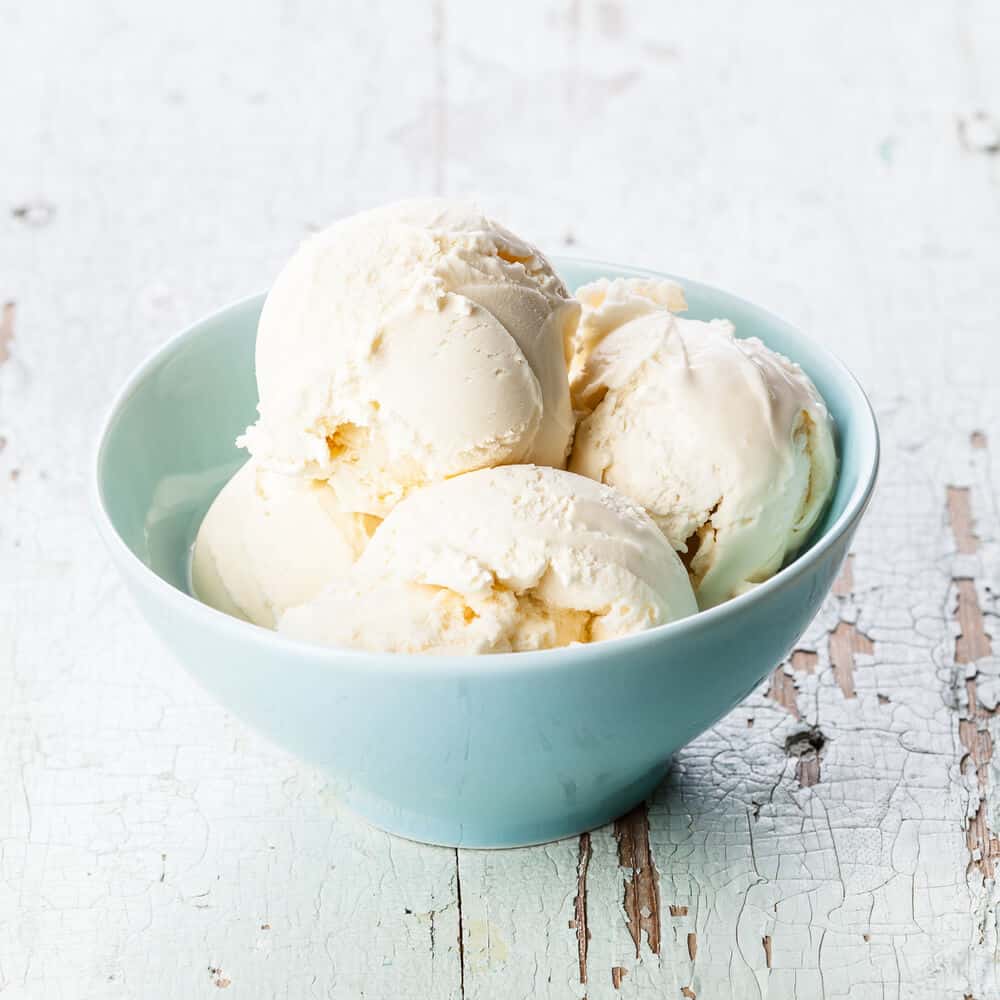 Ingredients:
2 cups sweetened condensed milk, chilled
½ teaspoon vanilla extract
2 cups heavy cream, chilled
Directions:
Using an electric hand mixer or whisk, whip the heavy cream in a medium bowl until stiff peaks form. Gradually mix in the vanilla and chilled condensed milk. Whisk well until creamy.
Pour the mixture into a deep stainless steel baking dish or any container you use for ice cream. Place in the freezer and leave overnight.
2. Vegan Chocolate Avocado Mint Ice Cream
Avocado is an excellent ingredient in almost any vegan-friendly dessert recipe, and ice cream is no exception. The cooling flavor of mint will make your treat scream "summer" in a jiff.
Ingredients:
1 ripe avocado, peeled and diced
2 cups coconut milk, chilled
4 tablespoons rice syrup
¼ cup grated raw chocolate or raw cacao nibs
½ teaspoon peppermint extract
Half a handful of fresh mint leaves
Directions:
Whisk or blend together the coconut milk, avocado, peppermint, rice syrup, and mint leaves until well mixed and slightly creamy. Add grated chocolate or cacao nibs and stir well with a spoon.
Pour the mixture into a freezer-safe bowl, place in the freezer and mix every 30 minutes for about 3 hours. Scoop into a bowl and garnish with a sprig of fresh mint or store in the freezer until you're ready to serve.
3. Scrumptious Mixed Berry Ice Cream
This ice-cream is overflowing with powerful antioxidants that are so good for your overall health. If you don't like berries, you can opt for any fruit of your choice. For this recipe, it's best to use your blender.
Ingredients:
1 cup coconut (or any other) milk, chilled
4 cups mixed berries, frozen
1/2 tablespoon powdered stevia
Directions:
Mix all the ingredients in a large bowl and blend until creamy. Place in the freezer and stir occasionally for 2 hours. You can also serve this ice cream right away to enjoy its soft-serve texture.
The perks of using ice cream makers are enormous. They save your time, efforts, and money, not to mention that homemade ice cream is a lot healthier than a store-bought version. Moreover, these machines are relatively cheap. But if you have no budget for it now, keep these recipes handy all summer long to enjoy a tasty, flavorful and cooling treat whenever you crave it.