Chuck steaks are the underdog of steaks, they're frequently overlooked because they're not as marbled as you expect steaks to be. But once you learn how to cook chuck steak – you'll know why it's called the "poor man's ribeye". Today we're learning how to make this inexpensive cut of beef taste as luxurious as it can be. 
This budget-friendly chunk is full of rich beefy flavor. It is lean but also has a good amount of connective tissues that can be used to its advantage if cooked right. This is one of the types of meat that thrives in a low and slow cooking method. 
If you prefer a bigger cut of chuck rather than single-serving slices of steak, you need to check out my oven-baked chuck roast recipe. It's easy, and sinfully delicious too without breaking the bank!
Do you know you can also make a boneless chuck roast in cast iron skillet? I know, sounds good, right?
Slow Cooked Chuck Steak
This is one of the best ways you can enjoy a chuck steak. If you're not in a rush, slow-cooked chuck steak is the way to go. You'll end up with moist bites of beef, savory sauce, and tender veggies. It's a one-pot meal that takes very little effort to make.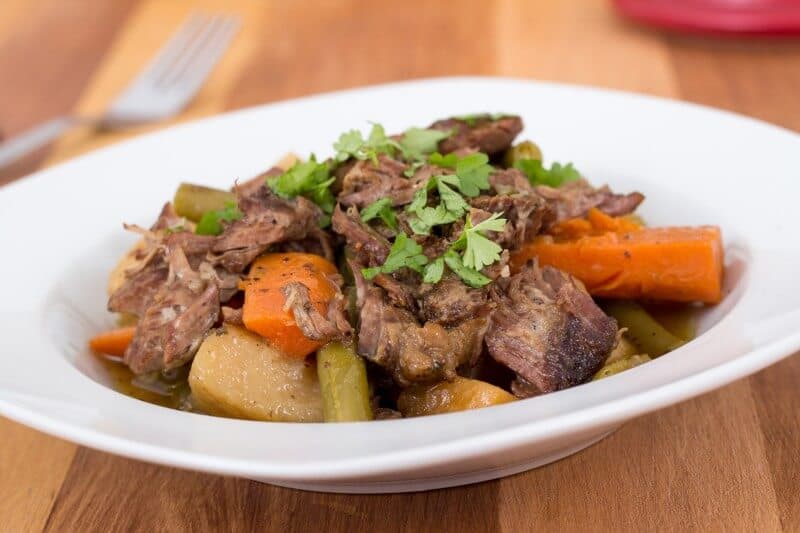 What I do is take 2 lbs. of chuck steak and place it at the bottom of the pot. You can add a couple of your favorite veggies too. My go-to choices are carrots and potatoes. Then in a separate bowl, I combine beef broth, red wine, Worcestershire sauce, and some herbs and spices. I then pour it over the chuck and let the slow cooker take care of it for the next 4 to 6 hours.
It seems like a long time, but I assure you it's worth the wait. It's best paired with some freshly baked homemade biscuits and a glass of wine. You get a fancy dinner for half the price it would cost at some 5-star restaurant! 
Grilled Chuck Steak
Another great cooking method for chuck steak is to grill it. With just a few extra steps, you'll end up with a juicy steak worthy of a seat at the table with ribeye or New York strip. The key to perfecting this is the marinade. Since this is a muscular part of the beef, you must not skip marinating it as that's what will keep it tender and moist.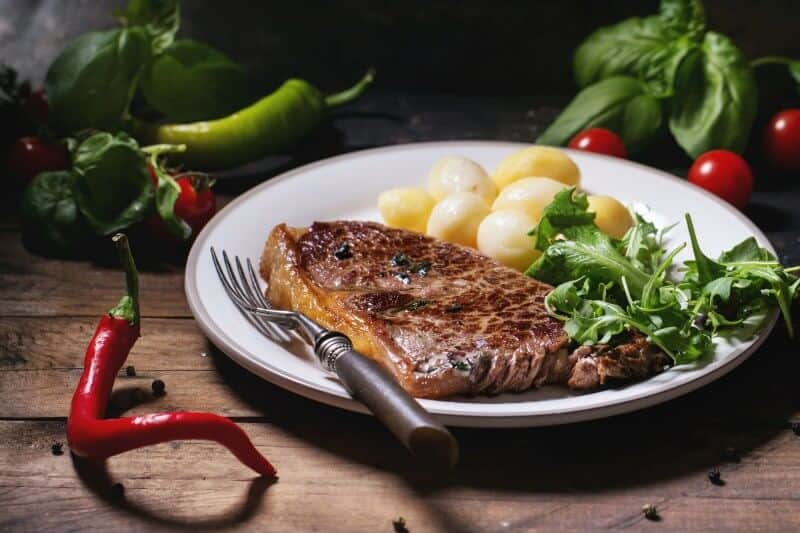 I like to keep my marinade simple so as not to overpower the naturally rich beefy flavor that chuck steaks have. I just combine extra virgin olive oil, red wine vinegar, a few cloves of garlic, Italian seasoning, brown sugar, and season it with salt and pepper. You can also add a few pinches of red pepper flakes if you want to add some heat into it. 
Then I put it in a resealable freezer bag and put the steak in with it making sure it's properly coated with the mix. So, what you want to do now is leave it in the fridge to marinate for about 24 hours. Take it out of the fridge 30 minutes before you grill it so the meat can rest. 
Now place it on the grill over direct heat for 3 to 4 minutes on each side to get those beautiful grill marks. Then switch it to indirect heat and cover to let it grill until you get your desired doneness. Once it's done I brush it with some herbed butter and let it rest for about 10 minutes before serving with a side of fresh garden salad. 
Pot Roast Chuck Steak
One way to make a whole meal from this economical cut of steak is to use it in a pot roast. It's almost like slow cooking it but with a few extra steps. These extra steps make it extra flavorful and juicy too. I start by rubbing the steak with a mixture of garlic powder, salt, pepper. Then I sear in a cast-iron skillet for 3 to 4 minutes on each side until they form a brown crust.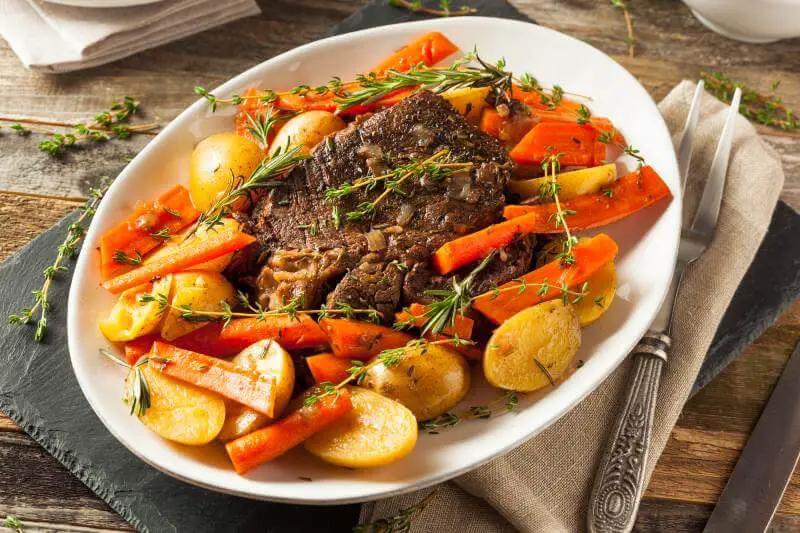 During this time, I preheat the oven to 325°F. Then I add onions and garlic to the skillet together with a scoop of butter and rosemary. You want to baste the chuck with the drippings for about 2 minutes then add beef broth and red wine. Transfer it to the preheated oven for about 1 ½ – 2 hours until you get your desired internal temperature for the steak. I plate it with the meat and veggies on the side then drizzle it with the drippings. Muy delicioso! 
Want to try this with other cuts of beef? Check out my blog on how to cook a pot roast in the oven to learn more about this cooking technique!
Which cooking method are you looking forward to trying? Once you learn how to cook a chuck steak, it can easily be your go-to steak whenever you feel like having one. Let me know which one you tried and how it turned out in the comments below! ♥