Having a gluten-free bread maker in your kitchen enables you to create the best, healthy, gluten-free bread that is nutritious and easy to digest.
Important Note: Tiny Kitchen Divas is a participant in the Amazon Services LLC Associates Program, an affiliate advertising program designed to provide a means for sites to earn advertising fees by advertising and linking to Amazon properties including, but not limited to, amazon.com, endless.com, myhabit.com, smallparts.com, or amazonwireless.com. Pricing is based when we wrote this product review and cannot guarantee accuracy or availability. We will correct any inaccuracies as soon as they are brought to our attention. Product images used on this post are from the manufacturers and Amazon API.
Best Gluten-Free Bread Machines: My Top Picks
The five best bread maker machines for turning out delicious gluten-free bread, according to the manufacturers' advice and experienced consumers' opinions are the following products: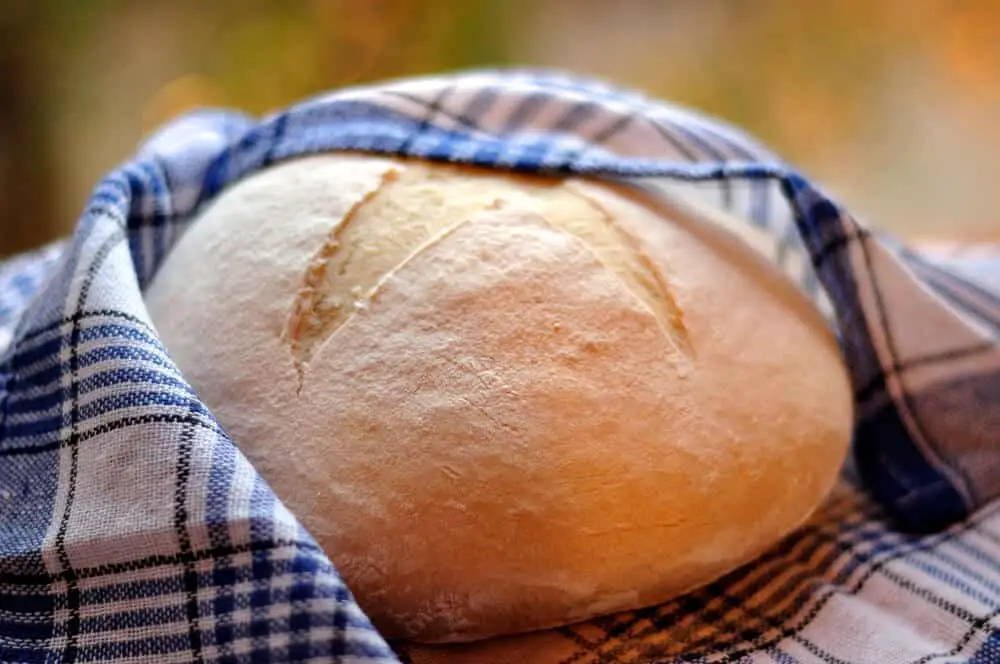 Zojirushi BB-PAC20 Home Bakery
Two primary features of this highly-rated bread baking machine are its dual kneading blades and its rapid baking cycle. It also offers a gluten-free menu setting and the capacity for baking with organic ingredients.
Last update on 2023-02-24 / Affiliate links / Images from Amazon Product Advertising API
Controls have customizing options and automatic settings. Included are memory capacity for three recipes, a 2-hour fast-baking cycle, and a sourdough starter. This device offers a 13-hour timer with programming options, 3-crust baking extent controls, and cake or jam settings.
This machine comes with twin kneading paddles and a 2-pound rectangular loaf pan. This breadmaker measures 16-3/4 by 12 by 8-1/2 inches. It is shipped with an instruction manual, how-to-use video, and recipe book.
Zojirushi is the leading brand in breadmakers today, and this new model is a shining example of its high degrees of excellence. Personally I think this is, without question, the very best gluten-free breadmaking device currently on the market.
It offers a powerhouse motor, an abundance of auto-settings, and simple easily understood controls. It also provides users with more extensive custom programming capabilities and a more streamlined design than other available brands.
With this machine's 10 different cycles, you can make a wide array of baked goods ranging from simple white bread loaves to exotic mixed fruit, vegetable, nut, and tropical muffins. You can even prepare fancy cakes, fruit jams of all types, and delicious meatloaf in this machine.
With its broad view window design, you can monitor each phase of your bread dough mixing and baking process. This machine comes with a 1-year, limited warranty.
Special Qualities and Features
This highly rated Zojirushi breadmaker has more special qualities, aspects, and benefits for users, including the following:
• Great Machine for Beginners and Experts – This breadmaker's dual kneading blades and temperature-regulated interior result in thorough kneading of the bread dough without guesswork. It also regulates temperatures as the dough rises. Also, ingredients are pre-heated during all the bread production cycles.
• Simple Gluten-Free Baking and Sourdough Starter – With this full-featured machine, you can easily make gluten-free bread that is richly textured and chewy, but tender and fluffy inconsistency. You will no longer be disappointed by rock-solid, gluten-free loaves from the store of a bakery.
• Large Bread-View Window and Quick-Bake Cycle – With the convenient, large-size viewing window of this breadmaker, you can monitor all cycles of the bread preparation and baking process. You can also enjoy the fresh aroma and delicious taste of fresh bread in just two hours with the use of the Quick-Bake Cycle.
This advanced breadmaker turns out excellent quality basic white, basic wheat, basic dough, quick, quick wheat, sourdough starter, homemade, and cakes. It produces perfectly browned crust on artisan bread with fresh bakery style. This Zojirushi model can be purchased at a cost-effective price  and wins an Amazon rating of 4.7 stars out of 5.
Panasonic SD-YD250 Automatic Bread Maker
The major advantages of this fine quality bread machine include its dough mixing mechanism that adds yeast automatically and its programming capability for menu options.
Last update on 2023-02-24 / Affiliate links / Images from Amazon Product Advertising API
This breadmaker also offers a start timer with a 13-hour delay. It can produce all types of baked goods from simple white loaves to fancy cakes and muffins. This Panasonic model makes three different loaf sizes of as much as 2-1/2 pounds each, making it ideal for family baking needs.
The extra weight capacity for bread loaves is especially helpful when baking fruit, nut, or vegetable bread since they are heavier than other varieties of bread due to their contents. The automatic yeast adding mechanism is especially beneficial because it auto-adds yeast at the perfect time to produce the ultimate quality bread. The machine's non-stick interior baking pan with the attached handle ensures easy removal of bread from the baking unit when done.
This machine offers many convenient electronic options;
It bakes bread with customized crusts from soft to medium to crunchy, according to the setting you choose, and it bakes basic white or wheat bread and date or other dried fruit bread with equal mechanical skill.
It has an auditory signal that alerts bakers of the right time during the preparation cycle for adding the dried fruit to prevent fruit pieces from being smashed during the kneading cycle.
This machine also has the capability of making dough for croissants, focaccia, pizza, and varied pastries.
This bread maker has dimensions equal to 14 inches in width, 13.5 inches in height and 9 inches in depth.
Features
• No Viewing Window Enhances Baking Heat – This Panasonic machine, unlike other breadmakers on the market, does not have a window for viewing the interior kneading and baking processes. However, the absence of a window improves even circulation of heat during the baking cycle. This even distribution of baking temperatures promotes good rising action, even coloration of bread and top-quality crusts. This heat regulation is accomplished by this model's microprocessor.
• Top Loading Lid with Lock and Indicator Light – The machine's top-loading lid provides convenient addition of all dough ingredients, and it includes a lock to ensure that the lid remains tightly in place throughout the mixing, kneading, rising and baking cycles.
• Safety Fuse and Power-Interruption Protection – This bread baker's safety fuse guards against electrical problems while the machine is in use. Its power-interruption protection enables that the bread-making cycles will resume following a power interruption of up to ten minutes.
This Panasonic bread-making device mixes kneads and bakes bread of many types, including white, whole wheat, multi-grain, French, quick bread/cakes. It can be bought at an attractive discount price, placing it in the moderate price range for today's breadmaker brands. This model receives an Amazon rating of 4.2 stars out of 5.
Oster CKSTBRTW20 Bread Maker
Attractive features and functions of this modern, fast-baking breadmaker include its nine separate bread settings and three crust settings for dough and bread.
Last update on 2023-02-24 / Affiliate links / Images from Amazon Product Advertising API
This model's express bake option can actually produce well-baked bread in less time than one hour. This machine has the capacity to make many different varieties of dough and finished bread, all with outstanding texture, freshness, moisture, and flavor. This device is of equal assistance in making gluten-free as well as traditional bread, and you can use other types of flour than bread flour for producing quality baked goods.
This convenient breadmaker has dimensions of 13.8 by 13 by 14.1 inches. Although advertised as a family-oriented design due to its capacity to bake bread loaves up to two pounds in weight, this machine is actually quite popular.
Many find it very helpful to be able to bake large-size bread loaves and freeze them for future use. Especially in small kitchens in which home cooks make use of a few mini-appliances and kitchen aids as supplemental equipment to their stoves and ranges or microwaves, being able to use a breadmaker periodically rather than on a more frequent or daily basis is advantageous. Then it can be stored while a mini-roaster or meal steamer is in active use in the kitchen.
Desirable Options
• Large LCD Display – This well-lit control panel clearly shows every stage of the entire bread-making endeavor, from the time you insert ingredients until the freshly baked bread is ready for removal.
• Use of Different Flour Types – The unique capacity of this breadmaker to use flour types that are not bread flours can allow experimental and creative baking. By substituting heavier and lighter textured flours normally used in rough-textured pie crusts, making pancakes on a griddle or adding to gravy or sauces in place of cornstarch for thickening purposes, you can achieve some very artistic and tasty baking results.
• Vertical Design of Machine – This bread baker has more of a vertical design orientation that many other brands. For this reason, it fits easily on small kitchen countertops and storage shelves, making it a desirable choice for use in small kitchens today.
This breadmaker bakes at least nine different types of dough, producing excellent basic, quick, whole wheat, dough, and sweet as well as 3 types of crust. This Oster model is currently being sold at discount, which is in the low price range for breadmakers. This machine's Amazon rating is 4.3 stars out of 5.
West Bend 41300 Hi-Rise Dual-Blade Breadmaker
Major desirable qualities and features of this dual-blade West Bend breadmaker include its eleven pre-programmed settings and three crust shades. It also comes with a handy 12-hour delay timer and has the capacity to bake four different loaf sizes from 1 pound to 2-1/2 pounds.
Last update on 2023-02-24 / Affiliate links / Images from Amazon Product Advertising API
This machine bakes a variety of artisan type bakery bread of many different grains and textures. It handles heavy, medium, and light consistency dough equally well throughout bread production. This breadmaker also offers a large top-positioned viewing window so home bakers can monitor the entire mixing-baking process.
Its dual-blade design enhances its capacity for mixing, kneading, and baking gluten-free bread and other baked goods.
Many home bakers are skeptical at first about the effectiveness of this West Bend bread baker's express-baking cycle setting. They question the possibility of being able to produce well-mixed, kneaded, and baked bread in such a short length of time.
However, with a single demonstration of this machine's capacity for doing just that, nearly everyone is satisfied, realizing the unique advantage of this fast-production feature. This breadmaker also has a basically vertical design structure, measuring 13.8 by 13 by 14.1 inches. It offers users the convenience of easy break production using limited countertop space and easy storage on a modest-size storage shelf.
Features
• Ease of Artisan Bread Production – The unusual agility with which this machine can switch from producing baked goods from light, medium, and heavyweight flours make it quite attractive to creative bakers. Anyone who wishes to experiment with different combinations of ingredients, substituting food items they favor for ones called for in recipes, will be happy as an owner of this artful breadmaker.
• Fast-Baking Light Bread – Especially with this machine's express-bake option, bread made from lightweight flours of finely ground texture will turn out like products of star-rated bakeries. When baked evenly and quickly, the bread of lighter consistency has smooth, fluffy, nearly flawless textures.
• Advantages of Dual-Blade Kneading – Not only are breadmakers with twin blades the best choices for making gluten-free bread and other bakery items, but they also enhance smooth textures and fluffy consistency in nearly all baked items.
This bread producer from West Bend can make exceptional quality bread of all types, including white, whole and cracked wheat, rye, oat, fruit and vegetable bread, and cakes, or even pizza crust. This model is currently on sale at discount prices, and it has an Amazon rating of 4.1 stars out of 5.
Breadman TR520 Programmable Bread Maker
This advanced Breadman machine has a removable lid, which facilitates easy and thorough cleaning and addition of baking ingredients.
Last update on 2023-02-24 / Affiliate links / Images from Amazon Product Advertising API
It also is constructed with a kneading paddle directly attached to an electrical cord and ready for immediate use when you unpack the breadmaker shipping container. This modern, full-featured bread baker can mix and bake any favorite recipe–from cinnamon raisin, honey wheat, rosemary, and cranberry oat to hearty rye, cheesy onion focaccia, classic French bread, and cinnamon rolls or dinner rolls.
Overnight baked bread is smooth and delicious with the use of a delayed timer, while horizontal loaves are quite tall, offering large bread slices. Owners of this helpful kitchen aid report that when making bread in this machine, the dough may need extra flour added for kneading on humid days.
Most users agree that this is a very good quality machine for the price, considering its updated features and functions. It is conveniently sized at 13.5 by 12.2 by 13.5 inches and can be easily used on small kitchen counters and easily stored in limited space. This bread-making aid offers nine bread settings and three crust settings for producing a variety of doughs, bread, and jams. It comes with a limited one-year warranty and has a durable, sturdy construction.
Appealing Features
• Multiple Baking Results – This breadmaker offers bakers three different crust shades and eight separate functions for all dough and bread types. It also provides the convenience of a 13-hour delay timer.
• Add-in Bell Signal – This model includes a pleasant-sounding add-in bell signal to announce the right timing for adding fruit, vegetable, and nut ingredients to your bread baking dough to avoid crushing of chunky food items during the mixing and kneading cycles.
• Programmable Bread Loaf Sizes – This updated breadmaker offers diverse bread loaf sizes from 1 to 2-pound loaves, making it ideal for family, holiday or party baking.
This attractive breadmaker, which is in the low price range for modern breadmakers has an Amazon rating of 4.0 stars out of 5.
Gluten-Free Breadmakers: Comparison
These advanced, highly-rated modern breadmaker brands and models all have many fine features and functional options to offer today's home bakers.
The Zojirushi BB-PAC20 breadmaker has a gluten-free menu setting with capacities for baking with a variety of natural and organic ingredients. Its dual kneading blades enable proper mixing and kneading of gluten-free dough, and the fast-bake cycle is what you need for baking excellent bread and other baked goods without gluten.
It can bake a wide variety of bread, including many artisan recipes and baked items with unique or unusual ingredients. Priced in the higher range for breadmakers, this model wins the highest rating from Amazon.
Cons: The only slight drawback to owning this machine may be over-mixing or kneading of some recipes that are not gluten-free, but in general, both traditional recipes with gluten and gluten-free dough can produce excellent bread in this machine with use of proper settings.
The Panasonic SD-YD250 is completely programmable and includes a dough mixing mechanism to add yeast automatically, which many users like. It can produce many varieties of bread and baked goods, both gluten-free and those containing gluten. Although it is not quite as versatile as the Zojirushi breadmaker, it is a very good choice with a high rating from Amazon. This machine is priced moderately.
The Oster CKSTBRTW20 bread baker includes nine bread settings and three sensitive crust settings for bread plus a convenient express-baking feature to produce fresh bread in just one hour. This creative machine allows bakers to use both bread flours and non-bread flours in baking, which is conducive to experimental baking projects. This model is in the low price range and gets a good Amazon rating.
Cons: Its only slight disadvantage is that it may not produce top-level baked items of all ingredient types, such as fruit and nut bread.
The West Bend 41300 comes with a highly functional dual-blade that is important for making high quality gluten-free baked goods. It also offers eleven pre-programmed settings, three crust gradations, and horizontal loaf pans along with bread loaf size up to 2-1/2 pounds for family and party baking. This machine is priced moderately and gets a good Amazon rating.
Cons: Its main drawback may be that, although it handles all four weights well, some of its lighter-weight bread can easily be over-mixed and kneaded during production unless carefully monitored.
The Breadman TR520 baking machine offers varied bread loaf sizes, a convenient removable lid, and a kneading paddle attached to an electrical cord and ready to use when you unpack it. This product is low in price and receives a good Amazon rating.
Cons: It's one major disadvantage may be that on humid days, you may need to add extra flour for proper bread kneading and loaf consistency.
Home bread-making is a wonderful art, science, and cooking skill that can be easily and efficiently accomplished with the use of an excellent quality breadmaker with advanced features and operating options. Although all of these bread making machines offer high-quality features, functions, and delicious baked bread, my research revealed that consumers currently give the greatest support and number of votes to the Zojirushi breadmaker as today's superior choice for home bakers. Honestly, I might consider buying this model in the future.
Why is Gluten Bad for Some People?
Gluten, a form of protein that occurs naturally in wheat, rye, and barley, is an ingredient in most commonly sold commercial bread. It creates the elasticity or binding quality to bread dough that supplies its doughy or sticky consistency, ultimately giving baked bread the body and chewy quality that everyone associates with freshness.
The presence of gluten as an ingredient in foods can result in allergic reactions for people with gluten sensitivity or intolerance. Although many people today have symptoms of gluten intolerance, this condition often is undiagnosed or thought to be simply a general allergic reaction to certain foods. In some instances, this condition may be a hereditary immune system problem.
Untreated, gluten intolerance can lead to a condition termed Gluten Enteropathy, or Coeliac Disease- or what is commonly known as Celiac Disease in the US- and can cause damage to the small intestine. When the immune system is weakened, the body's internal system cannot absorb many essential vitamins, minerals, and other nutrients.
Moreover, an increasing number of people today, with the aid of modern natural health science and holistic practitioners are discovering that mild discomforts they had previously overlooked are caused by gluten intolerance. These symptoms can include indigestion, loss of appetite, irritability, and weakened muscle tone. Some people also experience signs of bloating and weight gain when eating foods containing gluten.
For this reason, it is important for people with gluten intolerance to have access to gluten-free bread and other foods on a daily basis. Fortunately, with many gluten-free food products and bread now available and the growing number of excellent modern breadmakers now available on the consumer market, no one needs to suffer discomfort or health-related problems due to gluten intolerance.
Gluten-Free Bread Machine Recipes
There is no limit to how creative you can get in choosing your recipes and ingredients for gluten-free baking in your state-of-the-art modern breadmaker. Of course, you can make all the standard varieties like rye, whole wheat, sourdough, white, oat, and multi-grain.
You can also accomplish delicious results with recipes for blueberry, raspberry, apricot, walnut, and banana bread loaves and muffins. With all the features and options of your updated breadmaker model, however, you will probably want to get more adventurous in your bread creations, experimenting with new recipes and fresh ideas for ingredient combinations.
For example, with the aid of your breadmaking device, you can easily turn out irresistible results like artisan bread such as sunflower and flax multigrain, honey oat, millet chia, date pumpernickel, rosemary roasted garlic peppercorn, thyme-rosemary and aged parmesan, chive and garlic multigrain, sun-dried tomato, onion-olive and chili trio loaves.
If you enjoy making and eating sweet fruit bread, like most bakers and their families and friends, you will want to try out recipes for loaves or muffins like cinnamon pear, coconut-pineapple spice, chocolate cranberry walnut or pumpkin-apple, and pili nut. Your bread variety list can be as long and innovative as you like, with tantalizing new recipes added frequently.
Many owners of new breadmakers today are delighted with the baking versatility offered by their advanced features and options. In addition, the fine quality of the bread types these machines produce provides the best evidence of the great advantages of baking with a contemporary model breadmaker.
Whether you choose a gluten-free breadmaker design or one with gluten-free kneading and baking cycles, you will do yourself and your household a great favor by purchasing one of these ideal updated kitchen aids.
Best Gluten-Free Bread Maker: Must-Have Features
The best functioning breadmaker machines for producing bread without gluten content are designed to include two dough-kneading paddles. Without the binding quality of gluten, moderately sticky bread dough requires thorough kneading before the baking cycle.
Although advanced model gluten-free bread making devices today that have two paddles are often more expensive than the standard one-paddle designs, they are well worth the price in terms of the excellent bread they can produce. A gluten-free breadmaker or a breadmaker with a gluten-free cycle often omits the repeated rises needed for preparing bread dough containing gluten for baking.
These traditional doughs must rise, be punched and kneaded down, and then rise again, and sometimes this cycle is repeated three times. However, gluten-free dough only needs to rise once. This fact is a pleasant convenience, making the necessary time for producing a freshly baked loaf of bread much shorter for bread without gluten.
Some home-chefs who bake bread on a regular basis report that a good quality, updated breadmaker with a custom cycle feature is much more helpful than a gluten-free bread producing machine. If you have a breadmaker that offers options for both customized cycles and gluten-free cycles, you are well prepared to cover all your loaf baking preferences and needs.
With the use of custom cycles, you can program a cycle yourself. This handy feature allows you to set specified time periods for each step of the total bread creation process. The more you explore different bread recipes, you will find a wide variety of dough preparation periods and baking times listed. You may discover that none of the given times for mixing, rising, and baking in these recipes are equal to the pre-programmed gluten-free settings on even the newest models of breadmakers today.