Rice bread is one of the healthiest and tastiest types of bread that many dieters swear by. It's nutrient-dense, low in calories and sugars, and it keeps you full and energetic longer than other types of bread. It goes well with fresh and steamed veggies, fruit, butter, cheese, and guacamole. [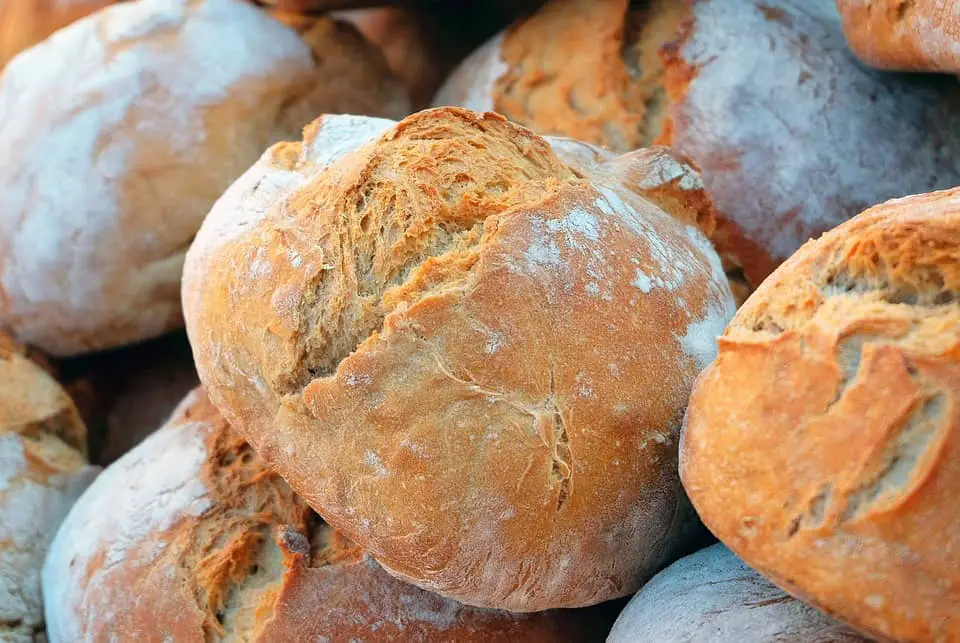 You can opt for just any kind of rice in these chewy bread recipes, albeit it's considered that brown and black kinds are the healthiest ones. 100 grams of rice bread provides your body with about 20% of your daily recommended intake of magnesium, 15% of vitamin B6, 19% of iron, 6% of calcium, 9 grams of protein, 5 grams of dietary fiber, and about 215 mg of potassium.
To reap all these nutrients, try out the following rice bread recipes for a bread maker.
1. Gluten-Free Honey Brown Rice Bread
What can be more wholesome than a loaf of gluten-free brown rice bread? Add in honey and you'll get the tastiest bread ever.
Found on Wellness and Workouts
Though the original recipe claims the bread doesn't turn out fluffy and light, when I tried to bake it in my bread machine, it turned out quite fluffy. Anyway, the recipe is worth trying.
2. 4 Ingredients Gluten-Free Rice Bread
This gluten-free bread is not just marvelously yummy but is also super easy to make.
When in the mood to experiment, try adding quinoa flour instead of millet flour for even more distinct taste.
3. Gluten-Free White Rice Bread Recipe
White rice has got a bad reputation for the last few years, but it's an excellent ingredient to use in many meals. White rice flour is particularly great for the times when you crave white bread rather than a brown one.
The original recipe also includes soy flour, but I tried to use 2 ½ cups white rice flour instead and my bread turned out incredibly fluffy and white.
4. Brown Bread for a Bread Machine
The recipe is versatile and allows using both sweet white rice flour and brown rice flour so it's up to you to decide what type of bread to bake today.
Moreover, it's easy to make this brown bread vegan- and Paleo-friendly. When I tried the recipe, I personally replaced canola oil with olive oil and nonfat dry milk powder with almond milk. I also reduced the amount of xanthan gum to 1 teaspoon. My bread turned out as great as that in the picture.
5. Gluten-Free Bread for Toasting
Despite being too simple, this gluten-free bread is excellent not only for toasting but for any soup. The ingredient list is short and budget-friendly, making it the perfect recipe for people with a very strict budget.
Found on Wow You Are Really Lucky
Unfortunately, rice flour isn't as popular as oat or all-purpose flour. It's expensive in many countries. If you live in one of them, consider making your own rice flour. There are plenty of methods; do a quick Google research and find the most suitable for you. 
Did we make you look for more? Do not sweat we got you covered, in here we have listed more scrumptious Gluten-Free bread recipes for you to try. Happy Baking!