Summertime is the perfect time to enjoy a refreshing strawberry lemonade margarita. The combination of sweet strawberries and tart lemons is unusual, but it works wonderfully in this drink. Add some ice, lime juice, and tequila for a delicious cocktail that will cool you down on a hot day.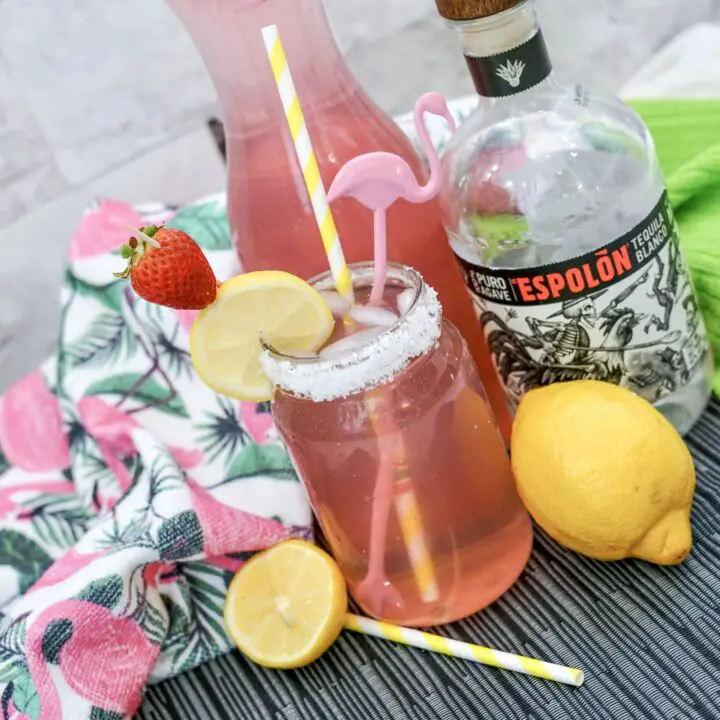 Strawberry Lemonade Margarita
Ingredients
Strawberry Lemonade (3 oz.) 
Tequila (2 oz.)
Simple syrup (1/2 oz.)
Ice cubes
Triple sec (1 oz.) 
Slices of lemon
Strawberries
Margarita Salt
Instructions
1. Ice cubes should be added to a cocktail shaker.


2. Combine the tequila, simple syrup, and triple sec in the cocktail shaker.


3. Combine the strawberry lemonade.

4. Mix thoroughly.

5. Apply lemon juice to the rim of a glass and roll it with margarita salt.


6. Garnish with lemon slices and strawberries in a glass.


7. Cheers.
No summer party is complete without a delicious strawberry lemonade margarita! These easy drinks are perfect for a hot summer day. The best part is that they can be made in minutes using just a few ingredients.
This strawberry lemonade margarita is the perfect drink for any occasion. It's refreshing, flavorful, and easy to make. So what are you waiting for? Get started on your own delicious strawberry lemonade margarita today!
Want more margarita recipes? Try our Mango Margarita today!