What is hippie juice? Some might call it a health drink, others might call it a psychedelic elixir. Whatever you call it, this refreshing concoction is perfect for enjoying on a hot summer day or any other time when you want to enjoy a sweet and fruity beverage. And if that's not enough to make you curious, consider the ingredients: lemon, coconut rum, strawberries, watermelon rum, triple sec, and pink lemonade powder. Sounds like something right out of a hippie grocery list!
It is made with just a few ingredients and is incredibly strong and smooth. This drink is perfect for summertime festivities or for when you just need to take the edge off.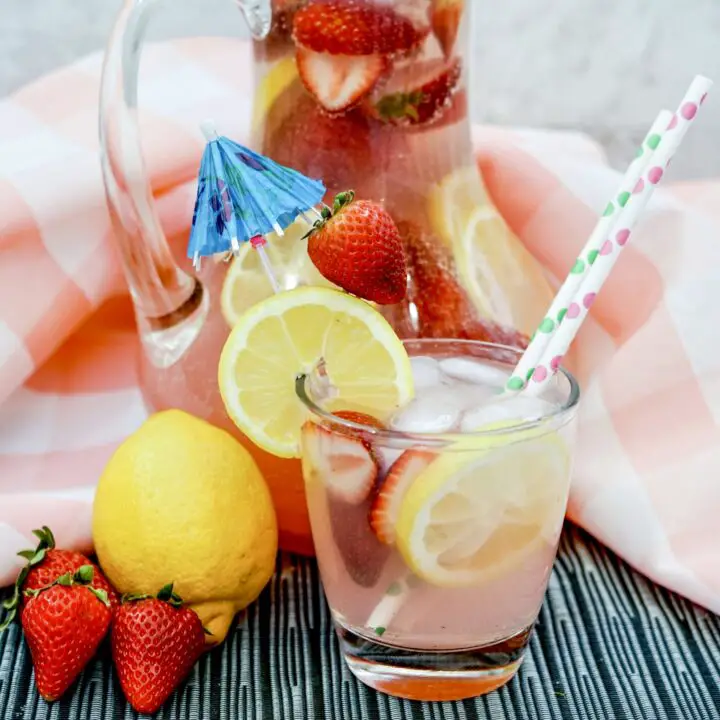 Hippie Juice Recipe
Ingredients
Watermelon Rum (1 cup)
Triple Sec (1/3 cup)
Coconut Rum (1/3 cup)
Pink Lemonade Powder (3 scoops)
Sparkling Water (1 liter)
Slices of lemon
Strawberries
Ice Cubes
Instructions
1. Add a handful of ice cubes to a big pitcher.


2. Add a couple of sliced strawberries and lemons.


3. Pour the rum, triple sec, and coconut rum into the mix.


4. Add the pink lemonade and mix well.


5. Finish with sparkling water.


6. Cheers.
Hippie juice is the perfect drink for any party! It's refreshing and smooth. Whether you're looking for something fruity or something sweet, hippie juice has got you covered. Plus, it's easy to make: just mix together some fruits and drinks, and you're good to go! So why not give it a try?
If you want more fruity drinks, try our Strawberry Lemonade Margarita!