Imagine this, it's a rainy weekend morning, it's chilly and all you want is a good bowl of steaming chicken noodle soup for breakfast.  You went downstairs and luckily you have homemade chicken broth sitting in the fridge waiting for you. All you have to do is reheat it and throw in some fresh egg noodles, a handful of veggies, and chicken strips. Now you're sitting on your breakfast table surrounded by your husband and kids, watching the rain fall outside with a bowl of homemade chicken noodle soup. And at that moment, all is good in life.
I have nothing against the store-bought chicken broth. I mean other than it probably has about a mountain load of MSG or monosodium glutamate. Yes, even if it says organic. If you can't find it in the ingredients list, look for yeast extract instead. That and maybe a lot of sodium too along with other types of additives. I just prefer making food from scratch as much as possible. I like the idea that I can control what goes into the food that I serve my family.
That's why in this recipe, we're making homemade chicken broth from scratch. Just pure chicken bones plus a handful of veggies and herbs. All-natural, and it can last up to a week in your fridge. You can also freeze it into individual serving packs for up to 3 months. If your family is like mine who loves a lot of pasta dishes, stews, or even risotto, you will find knowing how to make your own chicken broth extra convenient. 
A Step-by-Step Guide To Make Homemade Chicken Broth:
Prepare your ingredients. You start by chopping the veggies that you will be using. They usually include carrots, onions, celery stalks, onions, and some cloves of garlic. You can also add a bunch of herbs to create more layers of flavor for the broth.
Then you want to get a large stockpot and put the veggies, herbs, and chicken bones in. Fill it with water making sure the chicken is completely soaked. Turn the fire on high heat and allow it to reach rapid boil then immediately switch it to medium-low heat. Now leave it to simmer for 3 to 4 hours and stir it occasionally.
Turn the heat off once the meat starts falling off the bone. Strain the solids from the liquids using a sieve. Set aside the broth and the larger pieces of chicken, then discard the rest of the solids.  
Let the broth cool down then transfer to their respective containers. You can store in the fridge for the next 5 days or up to 3 months in the freezer.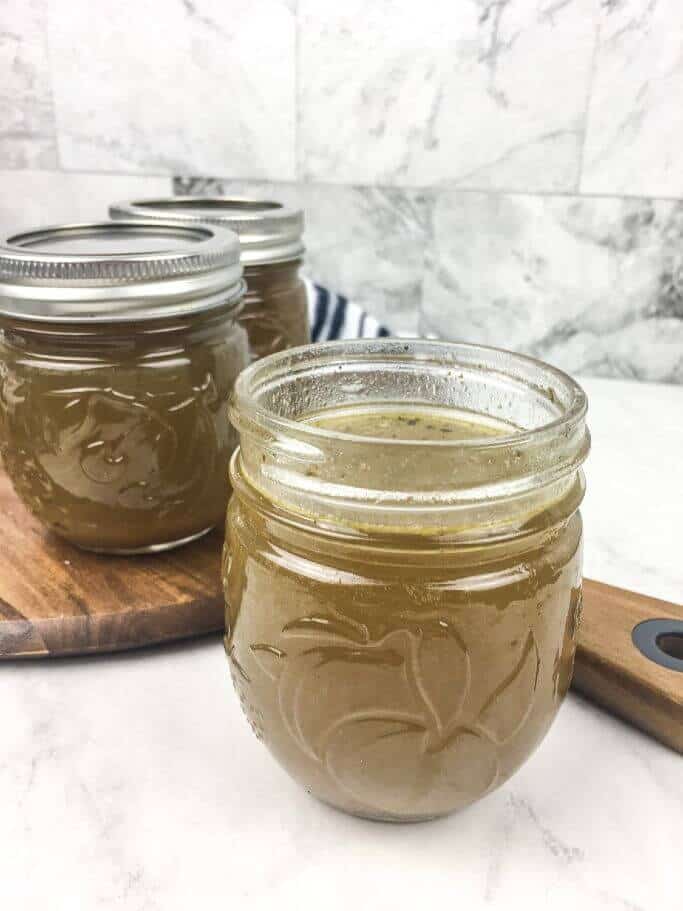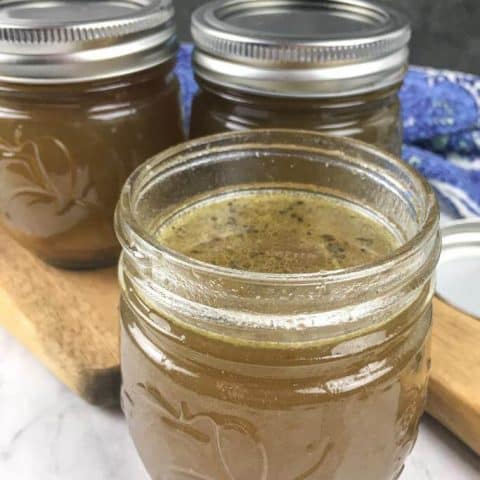 Easy Homemade Chicken Broth
Yield:
10 cups of chicken broth
Total Time:
4 hours
20 minutes
All-natural chicken broth made from scratch. This easy 4-step guide only uses chicken bones, veggies, and herbs. No preservatives added!
Ingredients
5-6lb roasted chicken bones
2 medium yellow onions, chopped
3 large carrots, chopped
3 large celery stalks, chopped
5 large cloves garlic, peeled and crushed
1 tablespoon of dried thyme
1 tablespoon of dried oregano
1 tablespoon of dried parsley
1 teaspoon of coarse sea salt
1 tablespoon of whole black peppercorns
2 whole bay leaves
12 cups water
Instructions
In a large stockpot, put the chicken bones with the onions, carrots, celery stalks, and garlic. Then sprinkle it with thyme, oregano, parsley, bay leaves sea salt, and peppercorns.
Pour in all 12 cups of water and place it over high heat until it goes on a rapid boil. Then let it simmer for 3 to 4 hours on medium-low heat. Stir occasionally and skim any chicken fat that may surface with a sieve.
Keep the broth simmering until the meat starts to fall off the carcass of the chicken. Take it off the stove and use a strainer to separate the solids from the liquid. Set aside the broth and the large chicken pieces as you can still use it for later. Discard the rest of the solids.
Once the broth cools down, you can start transferring them to airtight containers to keep in the fridge for up to 5 days. If you plan on storing it in the freezer for up to 3 months, use serving sized freezer packs instead. This way you don't have to thaw all the broth every time. 


Nutrition Information:
Yield:

10
Serving Size:

1
Amount Per Serving:
Calories:

3057
Total Fat:

182g
Saturated Fat:

51g
Trans Fat:

0g
Unsaturated Fat:

113g
Cholesterol:

1034mg
Sodium:

1242mg
Carbohydrates:

5g
Fiber:

2g
Sugar:

2g
Protein:

327g
Making your very own homemade chicken broth is easy as 4 steps. You'll never have to use canned chicken broth again! This is healthier, easier, and more economical. Let me know what kind of dishes you made with this easy chicken broth recipe! ♥