When Fourth of July rolls around, what better way to celebrate than by enjoying a delicious ice cream sandwich? But what if that ice cream sandwich was patriotic-themed? That's where the Patriotic Ice Cream Sandwich comes in. The idea behind the sandwich is that it celebrates all that America stands for – freedom, democracy, and equality.
Here's a recipe that's both easy and delicious.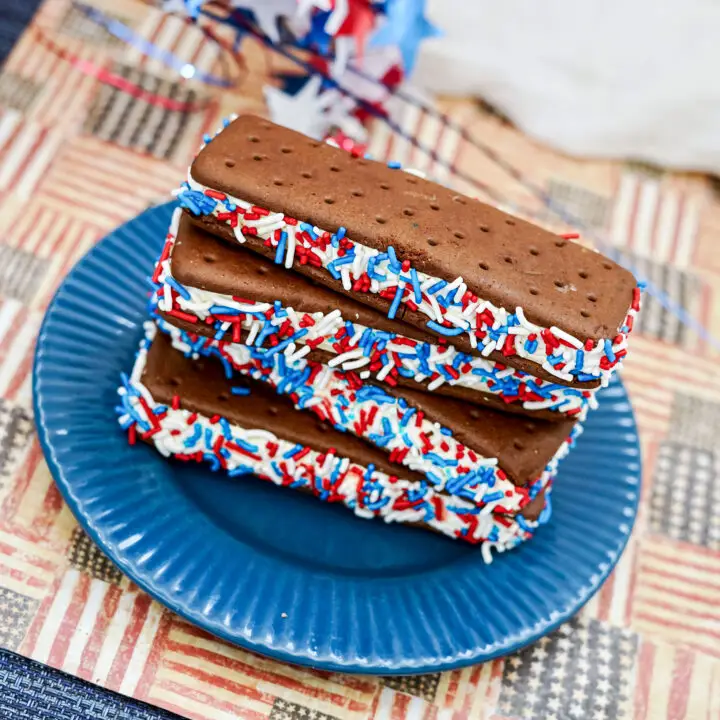 Patriotic Ice Cream Sandwich
Ingredients
Patriotic Sprinkles (Red, White, Blue)
Ice Cream Sandwiches
Instructions
1. On a plate, spread the patriotic sprinkle.


2. Dip the ice cream sandwich in the patriotic sprinkles on all four sides quickly.


3. Return the frozen ice cream sandwiches to the freezer until ready to serve.
The American ice cream sandwich has always been a favorite around the world, but sometimes it can be difficult to find one that is patriotic. That's why we're excited to share this recipe! It is easy and delicious, and it will make a great dessert for your next Fourth of July party. This is the perfect treat for Fourth of July celebrations or any other patriotic occasion.
In conclusion, this recipe is the perfect way to show your patriotism and love for America. The ingredients are easy to find, and the recipe is simple to follow. I urge you to try this recipe for yourself and experience the deliciousness that is a patriotic ice cream sandwich.
For more patriotic-themed recipes, you can visit and try our Patriotic Brownie Bites and Patriotic Cookie Cake! Enjoy!