The month of love is fast approaching yet again and to get your dinner table looking the part I have included a list of 26 delicious Valentine's Day recipes that you can instantly try out in the kitchen in preparation for spoiling that special someone!
These recipes not only taste delicious but are so attractive that they could be mistaken as Valentine's Day decor! 
Chocolate Dipped Raspberry Cookie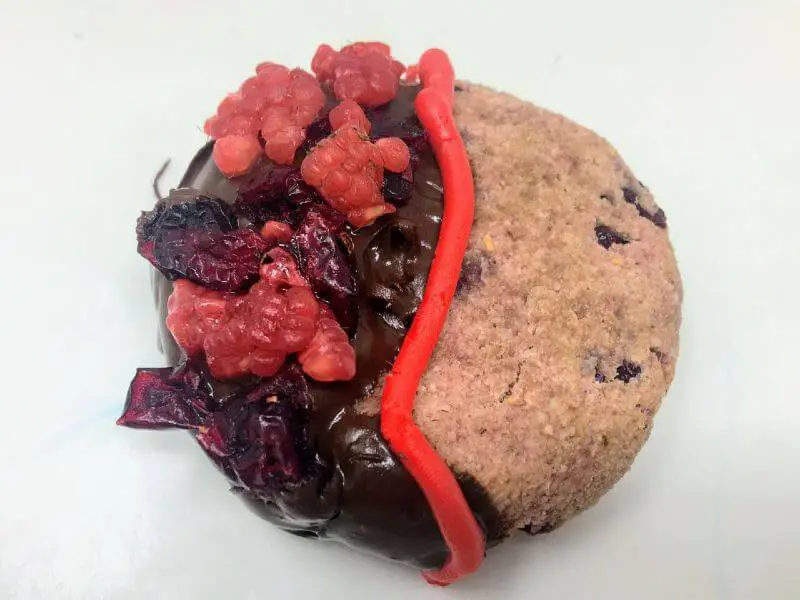 This eye candy from anyreasonvegans may look intimidating but it's actually pretty easy to make. The whole prepping time is only 10 minutes, so you can do it even on a weekday or as a last-minute Valentine's Day gift for your loved one. This vegan cookie recipe has no sugar or eggs, only consisting of 6 healthy ingredients: coconut flour, almond flour, banana, raspberries, cranberries, and dairy-free dark chocolate.
Gluten-Free Strawberry Stuffed French Toast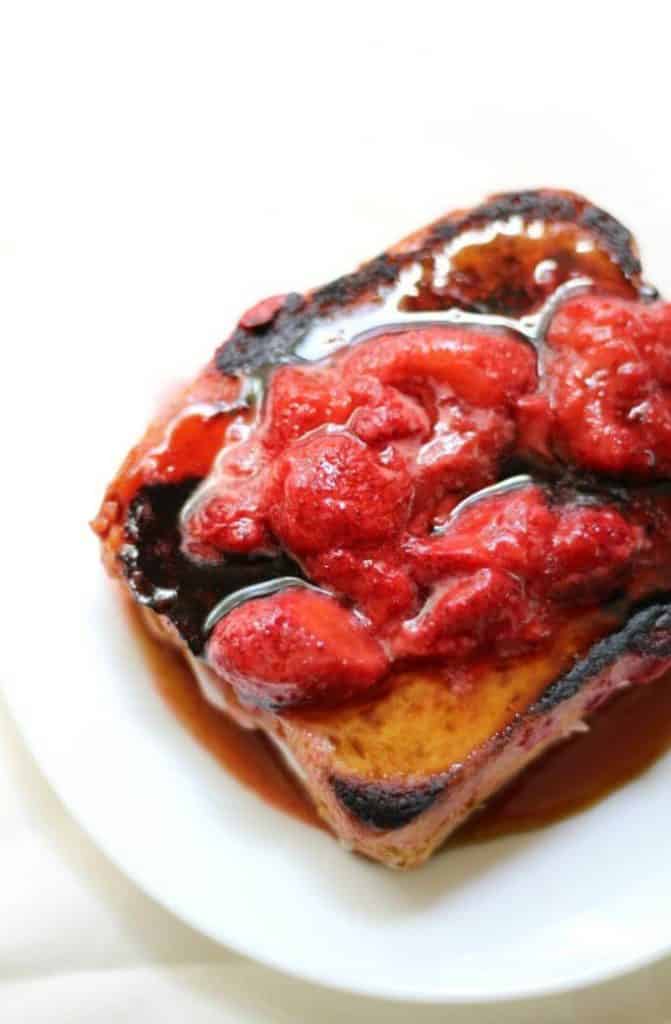 Strength and Sunshine's twist on the classic breakfast favorite is definitely one for the books. Her Strawberry Stuffed French Toast is something that you and your sweet-toothed partner will surely enjoy on Valentine's Day morning (or every morning afterward ????). This mouthwatering, strawberry-filled heaven only takes 6 minutes to make and it's made up of just 4 ingredients that are also vegan, gluten-free and allergy-free so it's unbelievably guilt-free! 
Pretty Pink Pancakes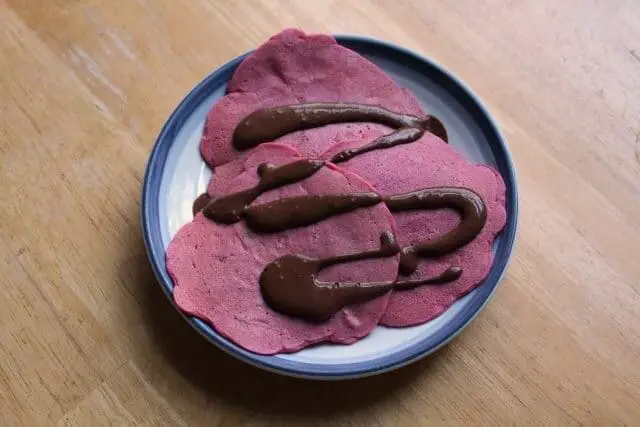 These pretty pink pancakes by Strength and Sunshine will surely impress any breakfast lover. It is a great way to level up this breakfast (or brunch) staple by making it healthier, and fancier. Can you guess the secret to its eye-catching pink color? Grated Raw Beets. You read that right, there is no artificial coloring involved. Just add some grated raw beets to the gluten-free, vegan pancake batter and voila!
Keto Kool Aid Cheesecake Recipe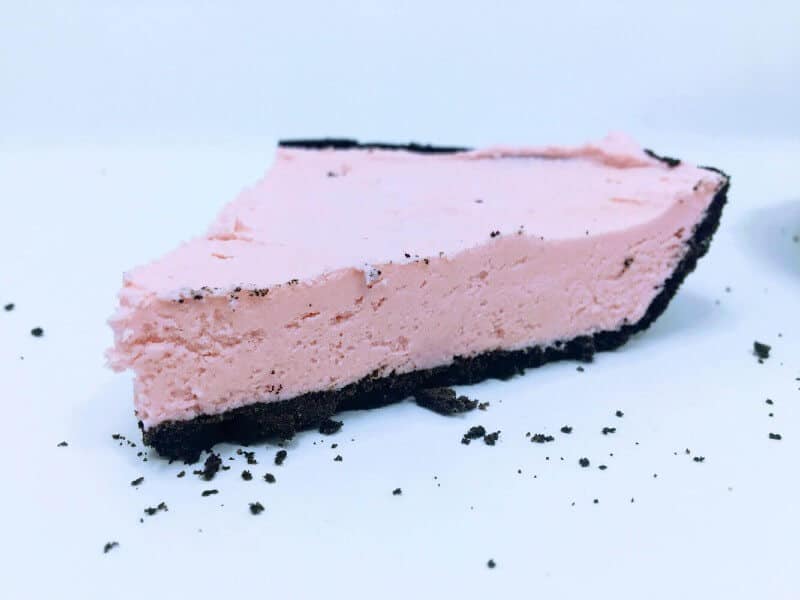 Anyreasonlife has found an awesome trick to make this Valentine's Day favorite transform from being a guilty pleasure to a guilt free dessert. This cheesecake recipe is keto friendly and gluten free, so no need to wait for your cheat day to have it. Not to mention it looks (and tastes) amazing so it's a delicious way to impress your date without breaking the bank. Also, who doesn't love Kool Aid?
Instant Pot Cranberry Apple Infused Water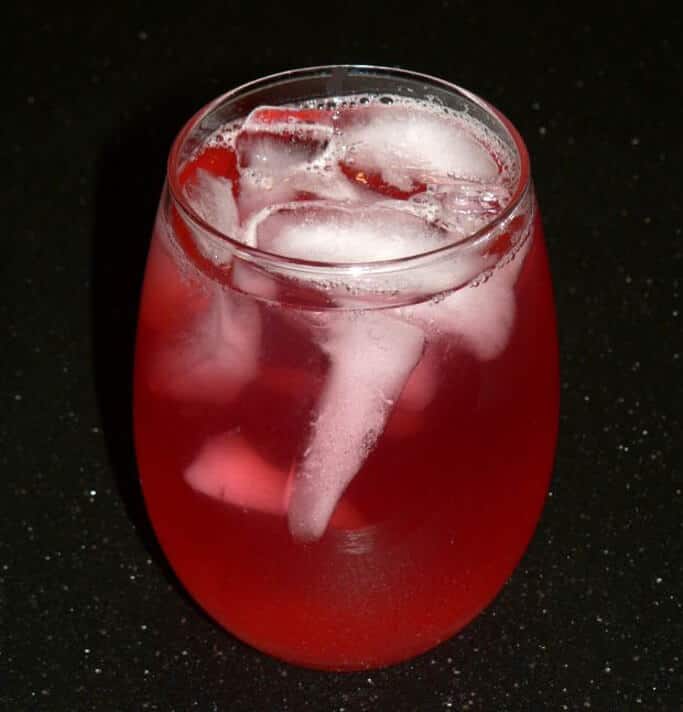 Planning a dinner date at home for your SO this Valentine's Day? Tasty Galaxy will help you make it just a bit more special with their Instant Pot Cranberry Apple Infused Water recipe. It is only made up of 3 ingredients and has no sugar added, making it healthier compared to commercial flavored water from the stores. It is light and refreshing so it can be paired with any dish.
Italian Antipasto Salad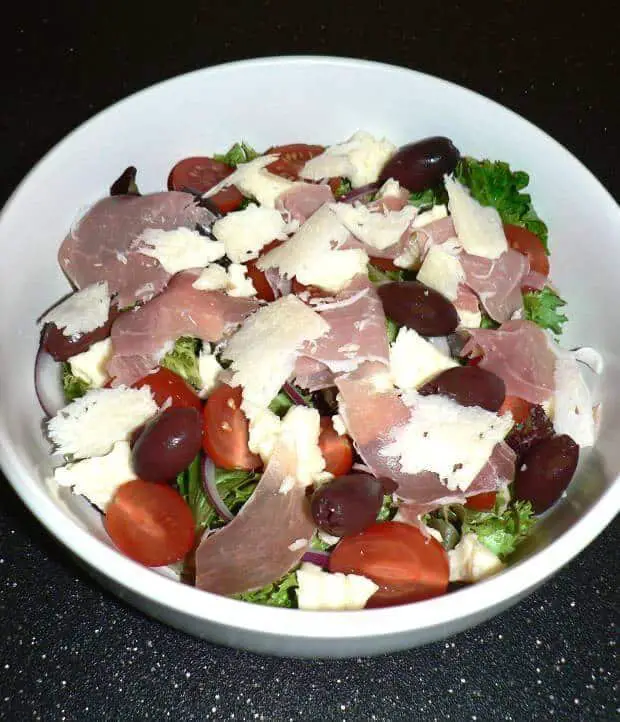 Tasty Galaxy's Italian Antipasto Salad goes well with just about anything from steak to pasta. It is very simple and quick to make and is also gluten free, low carb and keto friendly. You can easily customize it to your own liking and the ingredients are easy to find in your local food markets or groceries like mixed greens, cherry tomatoes, olives, red onions and your preferred type of cheese.
Easy Double Raspberry Mousse Cups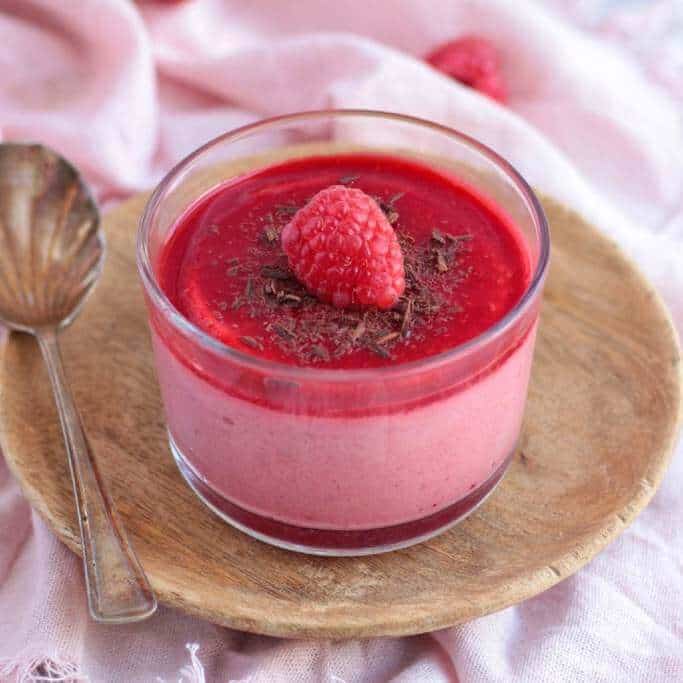 Make your special someone fall more in love with you this Valentine's Day with A Baking Journey's Double Raspberry Mousse Cups. This raspberry delight is gluten free and dairy free, mainly made up of whipped egg whites and you guessed it, raspberries. This is the best dessert to make that you can absolutely enjoy without all the guilt. Did I mention this pink stunner takes only 15 minutes to prepare?
Strawberry Banana Smoothie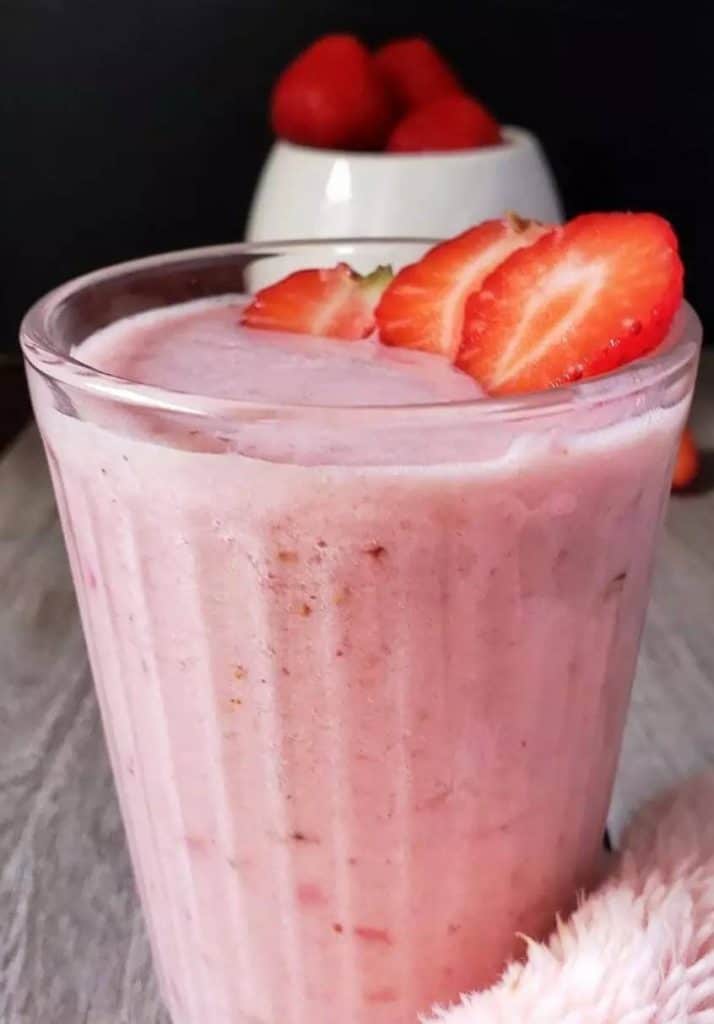 Lathi's Kitchen has a healthy breakfast smoothie idea that is perfect for your V-Day breakfast in bed surprise. Strawberry Banana Smoothie does not only taste good, but it looks good too, especially when topped with fresh strawberry slices. All you have to do is chop up some fresh strawberries and bananas, add milk and sugar (to taste) and blend them together. You can also replace milk and sugar with vegan alternatives.
Easy Strawberry Lemonade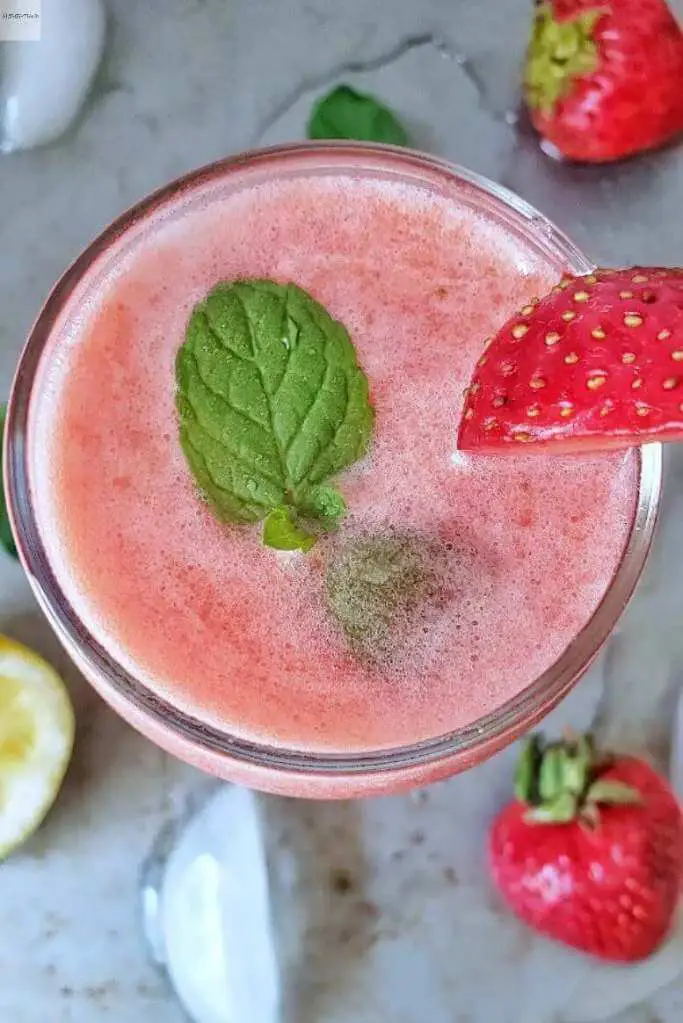 Here's another stunning thirst quencher from Lathi's Kitchen, Strawberry Lemonade. It is made up of fresh ingredients and it will surely be a refreshing break from your regular green juice or smoothie diet while still being healthy. The drink takes only 5 minutes to make, and you just need strawberries, juice of 1 lemon, sugar, water and ice. You can also use a healthier substitute for sugar like honey or stevia.
Strawberry Avocado Smoothie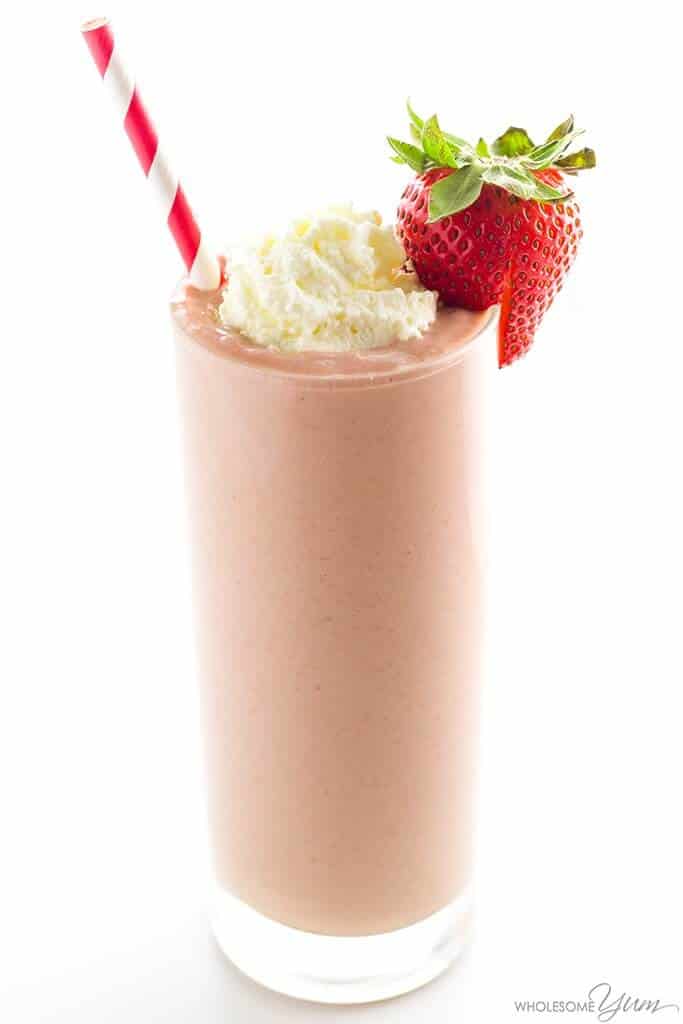 Wholesome Yum's Strawberry Avocado Smoothie may just be the twist you are looking for to surprise your SO's taste buds this Valentine's Day. The creaminess of the avocado goes well together with the sweetness of the strawberries (so no need for extra sugar), plus the healthy goodness of the almond milk.  This refreshing breakfast smoothie is keto friendly and can easily be customized to your liking or your diet requirement.
Peanut Butter Strawberry Pineapple Smoothie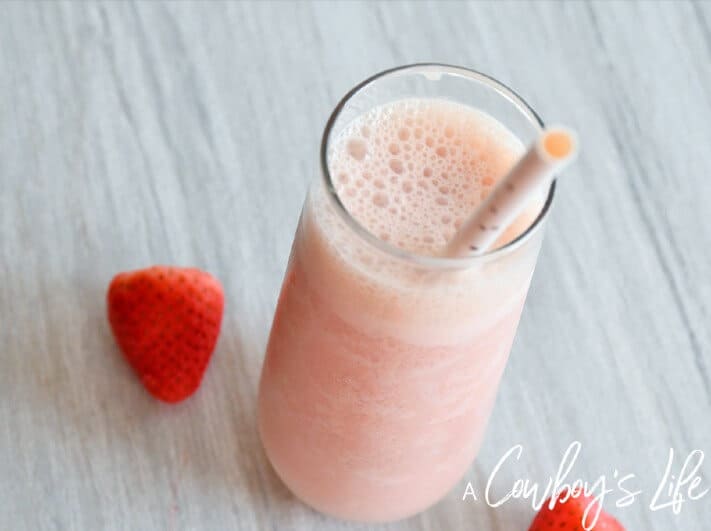 If you like Peanut Butter and Jelly, Cowboy's Life Blog has something in store for you. Try out their Peanut Butter Strawberry Pineapple Smoothie recipe, it's like PB & J but without the carbs!  It is a good way to add more fruits to your picky kiddo's diet since it's guaranteed kid approved. This pink concoction can also be a good substitute when you're tired of your keto breakfast smoothie.
Roasted Beet Hummus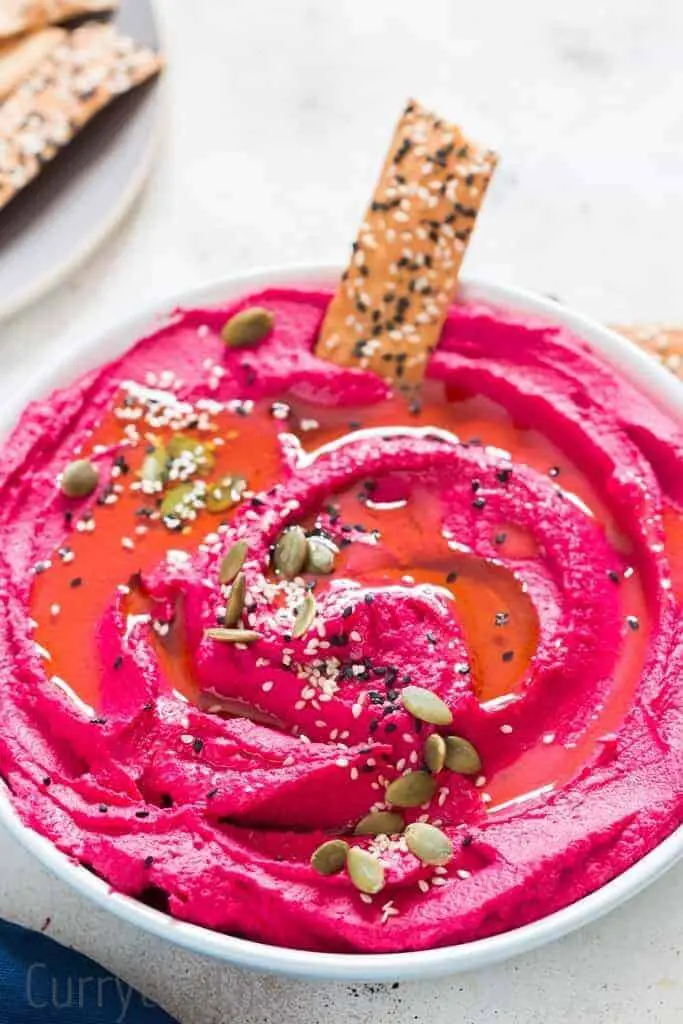 Want to add a vibrant pink color to your Valentine's Day dinner spread? Try out this extra creamy roasted beet hummus recipe from Curry Trail. You can pair with basically anything –biscuits, veggie sticks, chips or pita bread. The whole recipe can be done in under 5 minutes, as long as you've already pre-roasted your beetroots. It can be served with your main dish or with pita as an appetizer.
Beetballs Pasta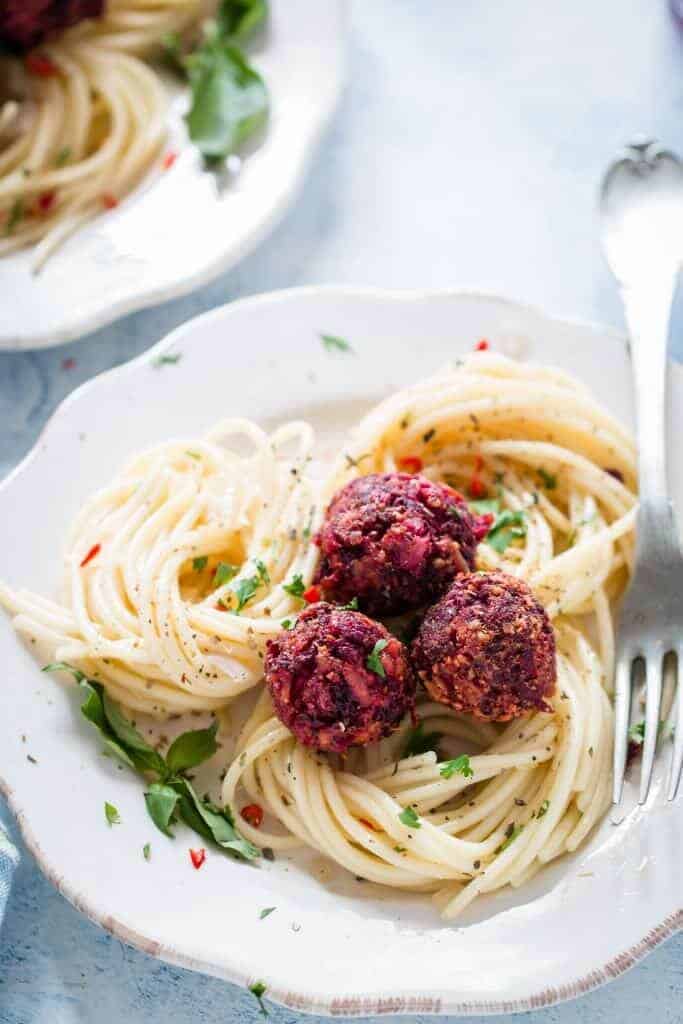 Curry Trail has another pink masterpiece on their sleeves, Beetballs Pasta. Yes, you read that right – beetballs not meatballs. Amaze your SO with this dish that's not only healthy and absolutely yummy, but instagrammable too! The main star of this pasta are the stunning pink balls that are mostly made up of beetroots mixed with red lentils and a handful of spices. Top them on Spaghetti aglio olio and voila!
Keto Panna Cotta (Sugar-Free Panna Cotta)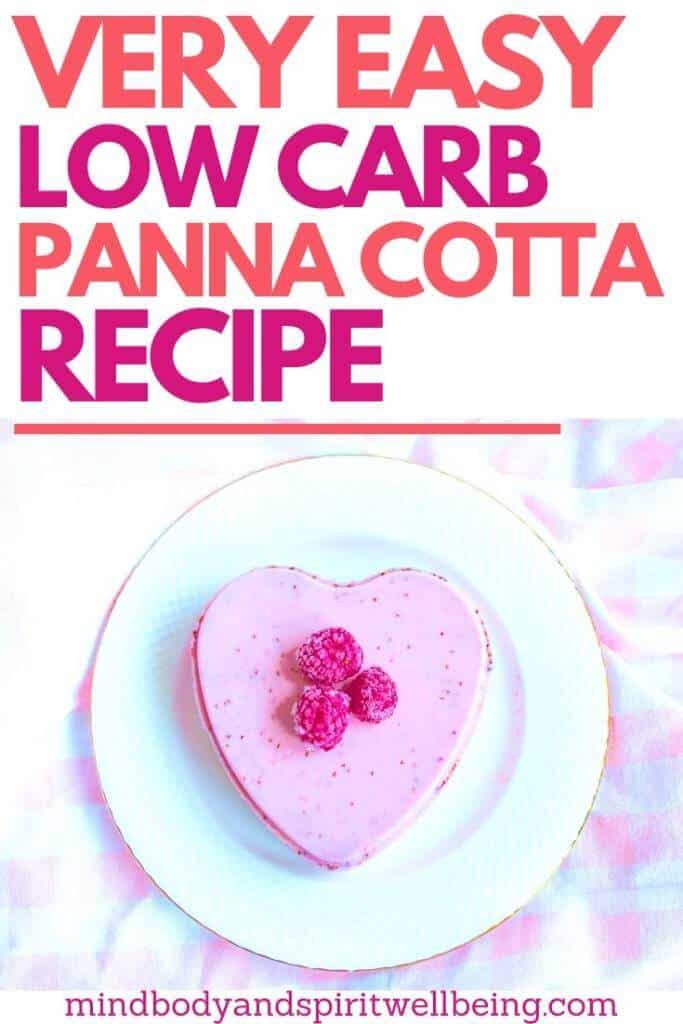 Mind, Body and Spirit Well-being has just made our favorite Italian dessert 100% guilt-free! This Keto Panna Cotta recipe is gluten-free, vegetarian friendly, low carb and keto friendly. You can also substitute some of the ingredients to your preference or to fit your followed diet. Its pastel pink heart-shaped decadence makes it a perfect Valentine's Day dessert, and all this beauty and deliciousness can be made in under an hour. 
Rose Milkshake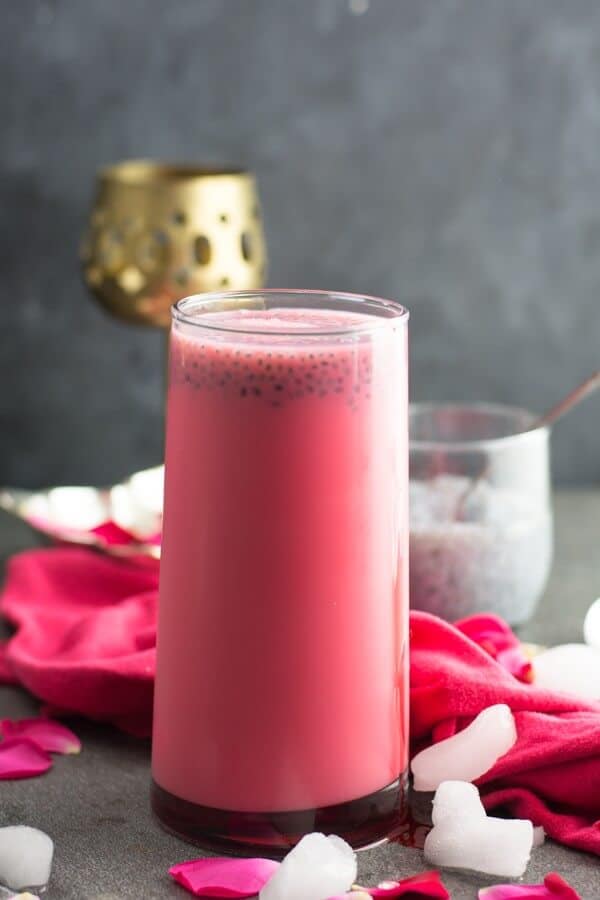 Is your loved one among those who are not so into flowers? Pepper Bowl has a solution for you! Make them this refreshingly light and sweet Rose Milkshake instead. You can simply mix store-bought rose milk syrup to your preferred milk type or you can make homemade rose milk syrup for that extra effort. You can even opt for the 100% vegan version, just use coconut, almond or soy milk.
Creamy Pomegranate Power Smoothie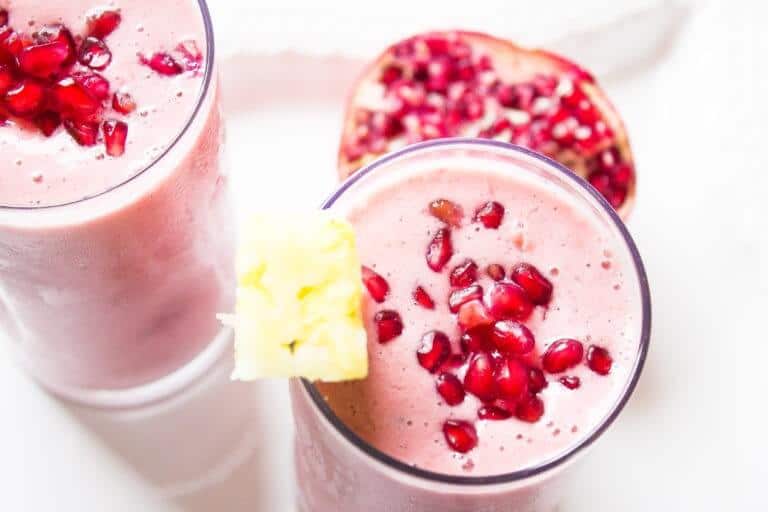 This mouthwatering Creamy Pomegranate Power Smoothie by Kathryn's Kitchen is made up of fresh fruits that are rich in antioxidants and is also rich in potassium. So, it's not just going to make your Valentine's Day breakfast smoothie pretty in pink but extra healthy too! The recipe calls for no added sugar since it has a mixture of berries that provide natural sweeteners and is made creamy with Greek yogurt. 
Strawberry Upside-Down Mug Cake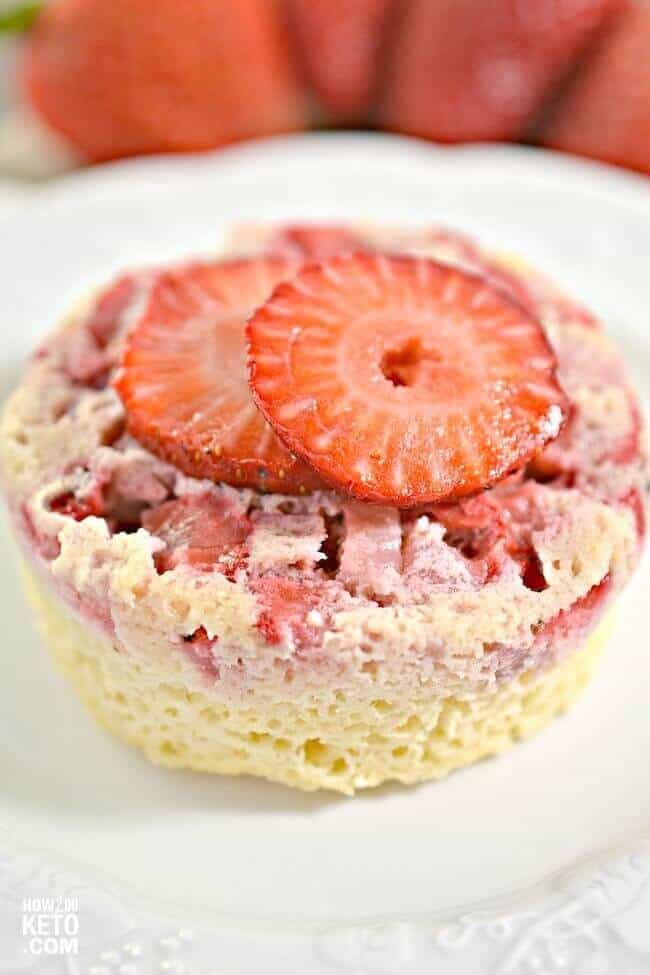 This luscious Strawberry Upside Down Mug Cake recipe is brought to you by How 2 Do Keto. I know, it looks tempting and sinful – but this dessert is actually gluten-free, keto and low carb diet friendly. It might seem intimidating but trust me, you can make this in under 10 minutes. All you have to do is mix the batter and microwave for 90 seconds and top with fresh strawberries.
Gluten Free Strawberry Cupcakes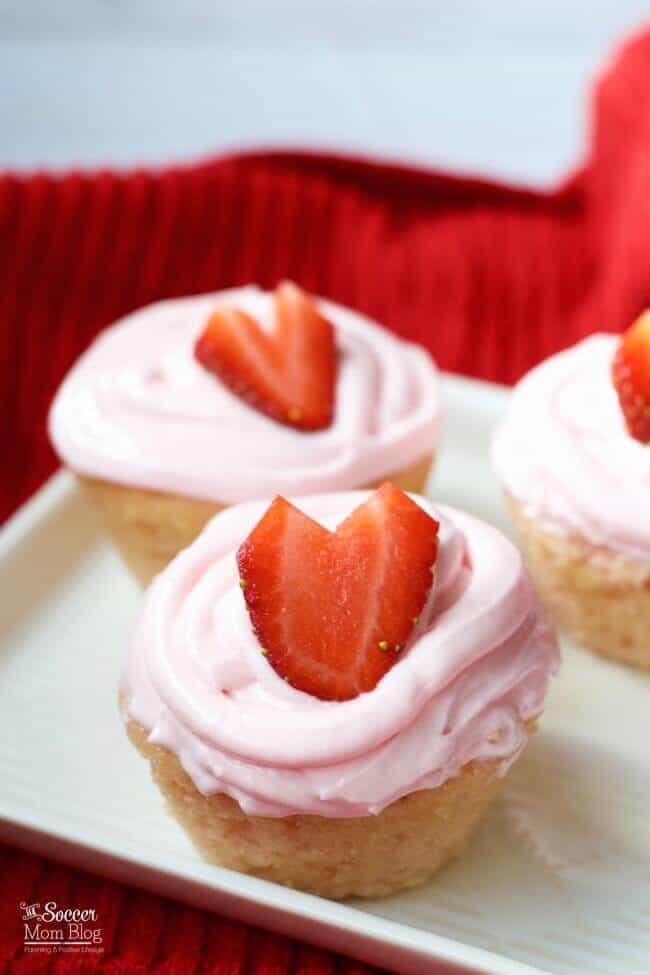 Thinking of the sweetest way to express your love to your friends and loved ones this Valentine's Day? This Gluten Free Strawberry Cupcakes by The Soccer Mom Blog may just be the perfect solution to your V-Day dilemma! It only takes 30 minutes to make and you don't need to be a pro baker since it is very easy to do. It's healthy too and besides, who doesn't love strawberries? 
Strawberry Ice Cream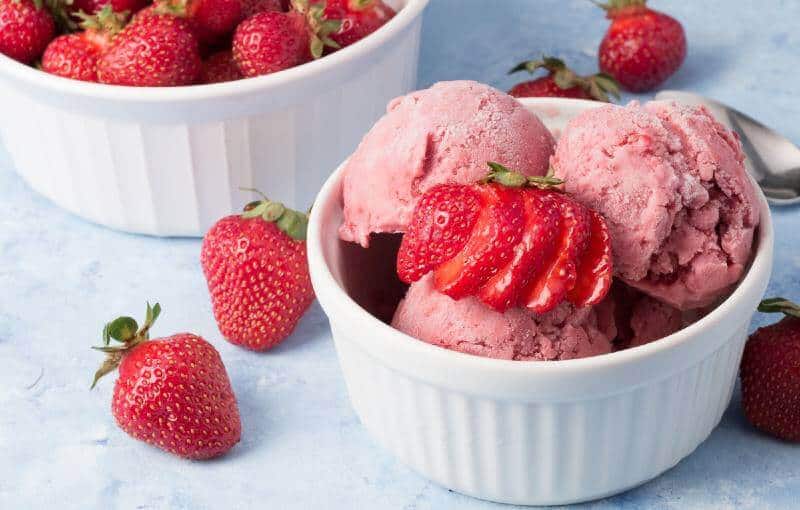 Want to enjoy ice cream without all the guilt? Try this strawberry ice cream by A Plantiful Path it's sweet, creamy and healthy. This pink delight is made vegan and gluten free by alternatively using soymilk instead of regular heavy cream or half and half. This is a great make ahead dessert so, on the day of your dinner date, all you must worry about is making your main dish.
Instant Pot Infused Water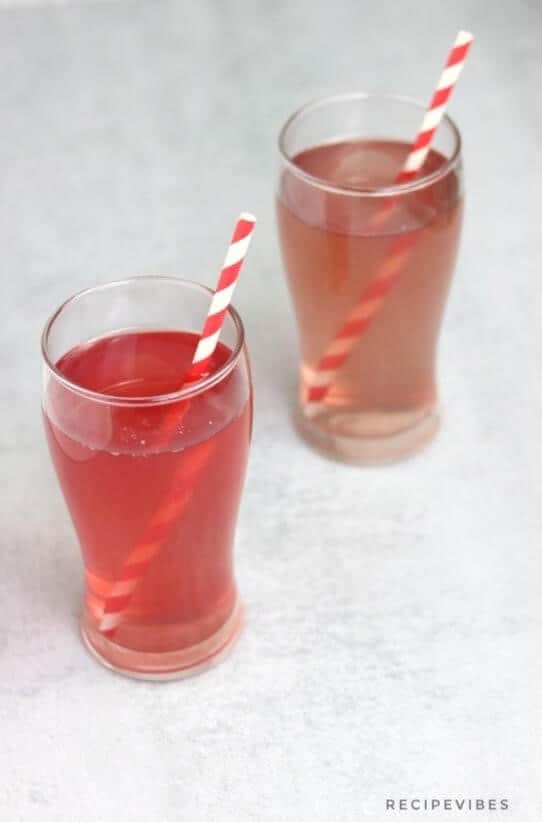 Need something to help burn down your Valentine's Day dinner? Make this Instant Pot Infused Water by
Recipe Vibes for you and your SO. It is extremely easy to make, inexpensive and it takes very little effort to make this detox drink. This recipe has four main ingredients: water, spices like ginger or cinnamon, herbs like mint or rosemary, and fruits of your choice like orange, pineapple, mango, and berries. 
Creamy Beet Hummus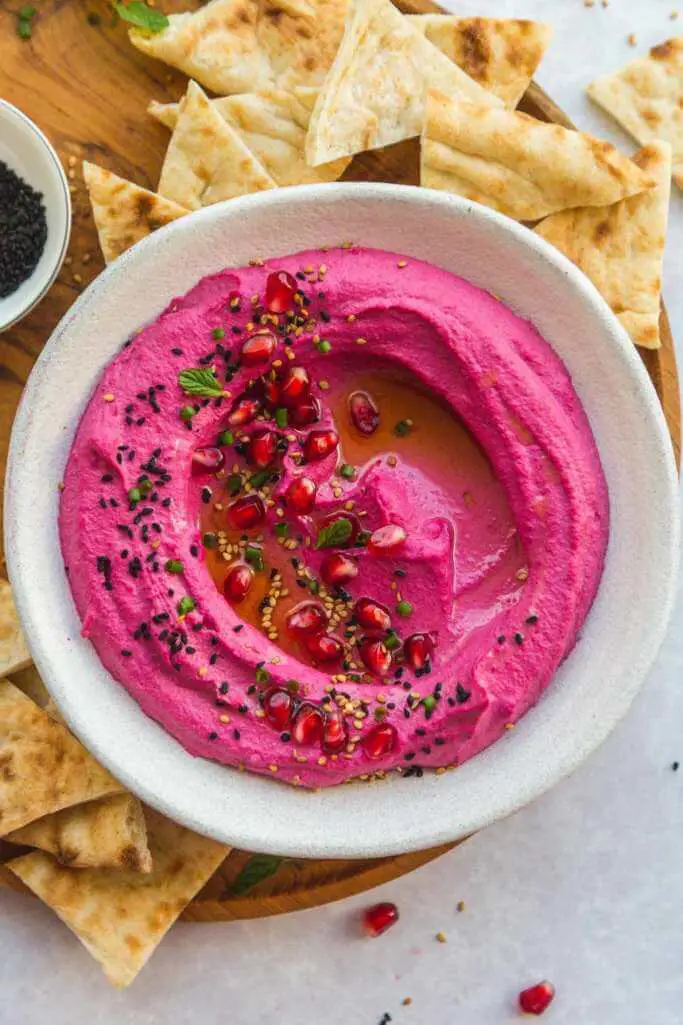 Little Sunny Kitchen also has its own twist on the vibrantly colored Beet Hummus. If you're looking for an easy and healthy way to impress your SO this Valentine's Day, then this is for you. This creamy beet hummus recipe takes only 10 minutes to do and can be easily paired with anything – crackers, veggie sticks, toast, and pita chips. Top with some pomegranate seeds on top for extra color. 
Garbanzo Beans and Beet Salad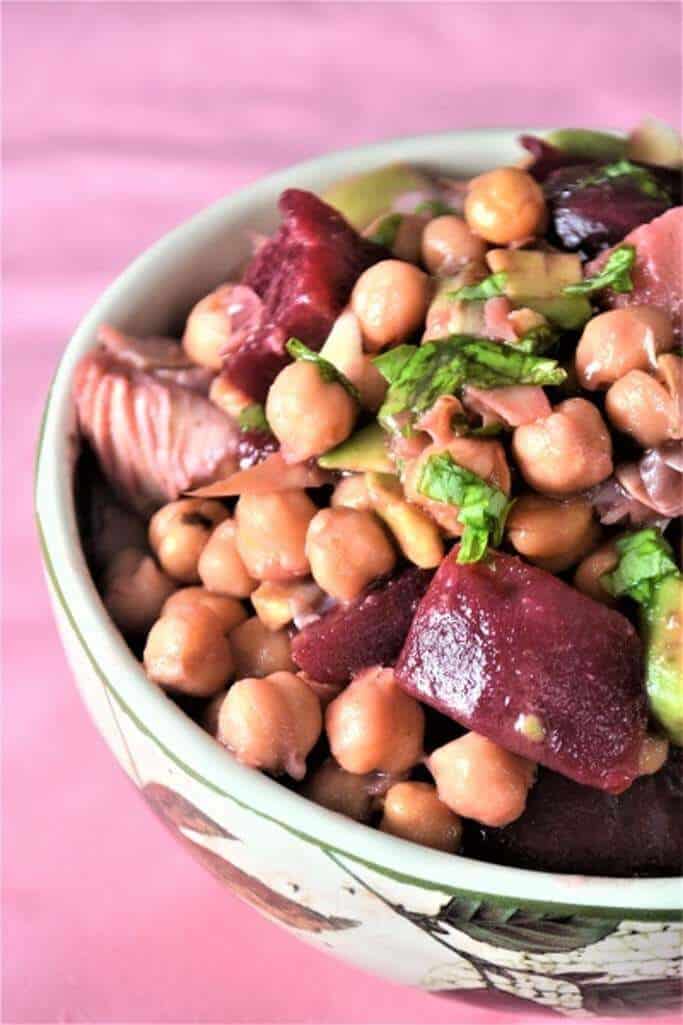 If you want to do something different for your loved one this coming Hearts Day, this hearty and colorful salad recipe by Jersey Girl Cooks might be just what you're looking for. It's simple, healthy and filling. The Garbanzo Beans and Beet Salad can also be added on your weekly meal prep list as it is good for a couple of days as long as it's kept in your fridge.
DIY Chocolate Date Pralines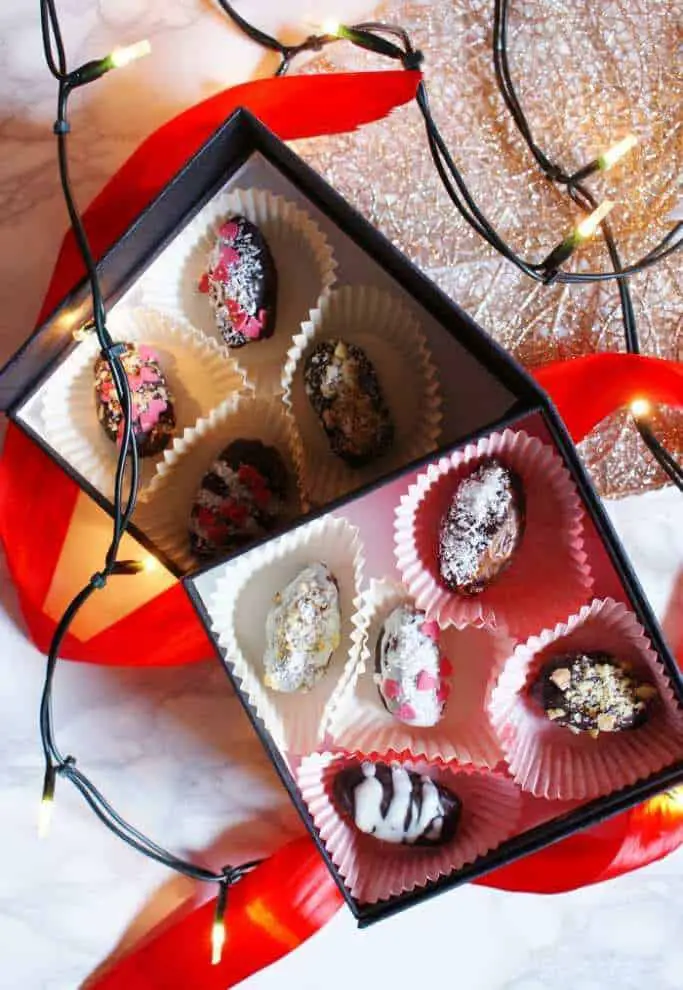 As the famous Forrest Gump said, "life is like a box of chocolates". So, why not give your SO a box of chocolates that you personally made?  Francine's Place Blog has a recipe that can either be a dessert, or an actual Valentine's Day gift. These DIY Chocolate Date Pralines are healthy and can be made in just 10 minutes. Not to mention, they look perfect for your Instagram feed goals!
Marshmallows and Oreo Freakshakes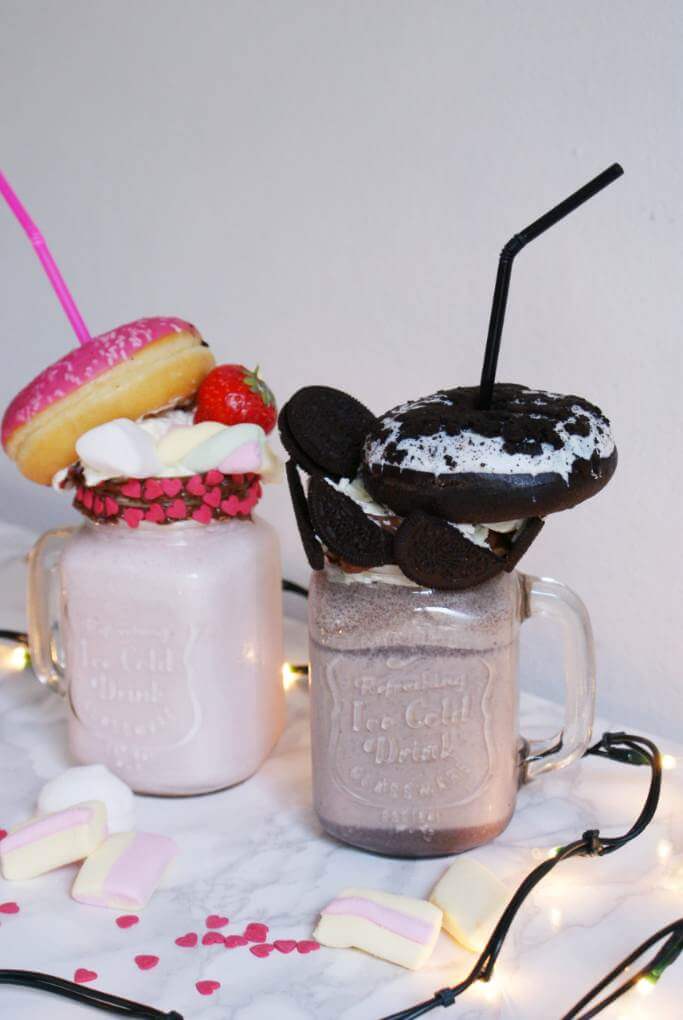 Francine's Place Blog has an absolutely awesome treat for you and your partner this Valentine's Day. This Marshmallows and Oreo Freakshake recipe definitely puts the sweet in sweet tooth. Like you can expect in a freak shake, these are overloaded with doughnuts, cookies, whipped cream, chocolate syrup and everything nice. It is perfect for those cheat day weekends or that much awaited date night with you and your SO. ????
Valentine's Day Fruit Kabobs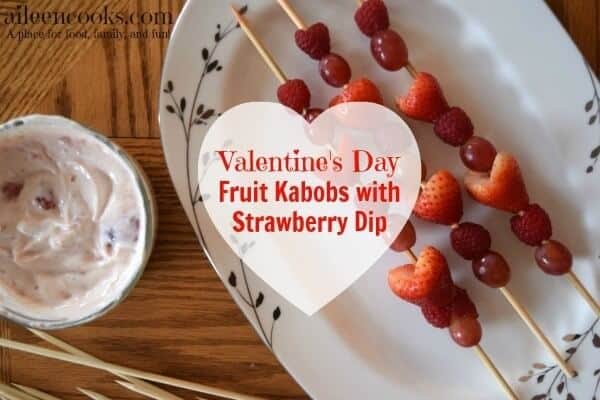 Who said Valentine's Day is just for couples? This pink food idea by Aileen Cooks is perfect for your little one's play dates and you can make it with them too! Valentine's Day Fruit Kabobs with strawberry dip is healthy, sweet and is very easy to make that you can even prep them with your kids. It is a good way to get them to eat fruits and snack healthier.
Peppermint Milkshake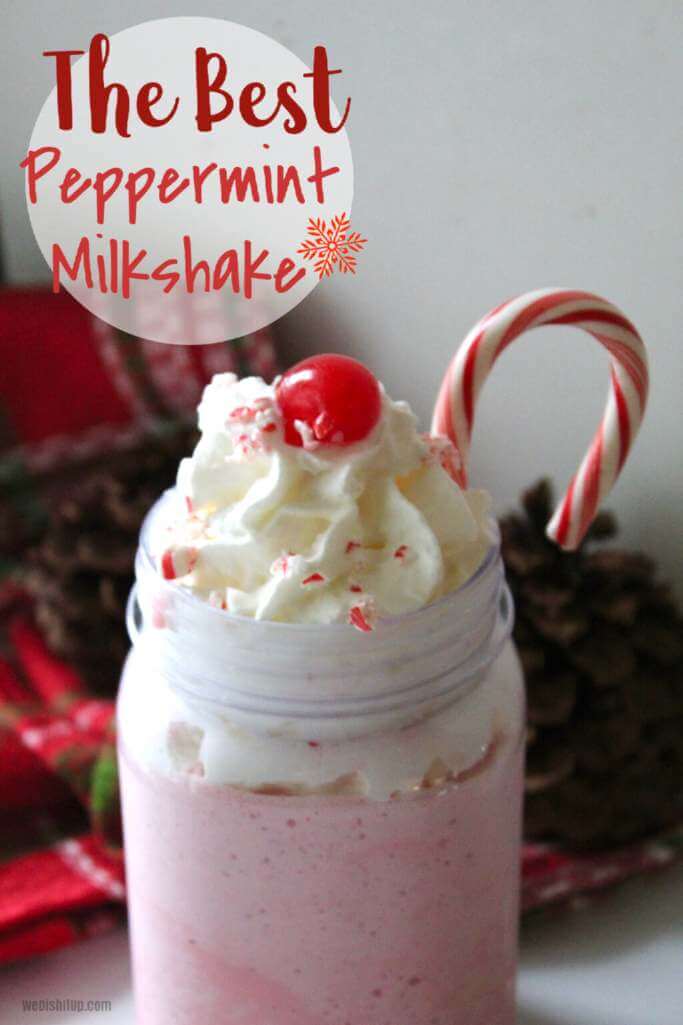 We Dish It Up's milkshake recipe will surely bring all the boys to the yard ???? It is made from vanilla ice cream, milk, and the secret ingredient? Peppermint extract. You can also put drops of red food coloring to give it a bright pink shade. Top it with some whipped cream and candy cane for extra flair – and pop of color to make it perfect for your Valentine's Day spread. 
From indulgent desserts to savory appetizers, you'll find them here on the list. So, what are you waiting for? Get up and start whipping that pink goodness in time for this upcoming Hearts Day! ♥♥♥