Want to ditch all those sugar loaded store-bought cookies and brownies but have no special baking skills? You're not alone. Nowadays, with our busy schedules, we have less time for cooking and baking.
I've got the fantastic news for you – you can make a delish and healthy dessert at home in a matter of a few minutes. All you need is some basic ingredients and a microwave oven. Here are a few recipes for you to try.
1. Fluffy Almond Mug Brownie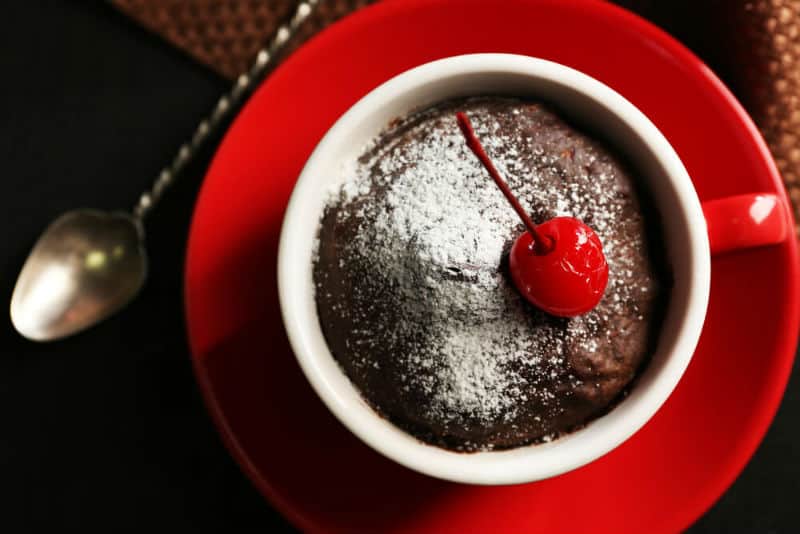 2 minutes in a microwave and you've got a chocolatey goodness for breakfast or anytime you need to curb your sweet tooth.
Ingredients:
1/4 cup flour, preferably all-purpose but you can use any flour
2 tbsp. water, milk, or coffee
2 tbsp. raw cocoa powder
1/4 cup brown sugar (skip if you wish)
2 tbsp. mild vegetable oil
1 tbsp. almond flakes
Pinch salt
Directions:
Mix the dry ingredients together and stir in the milk and oil until you've got a thick paste without lumps. Stir in almond flakes and place the mixture in in a heatproof mug. Microwave for a minute, checking it occasionally, until it's springy on top yet a little gooey.
Adapted from instructables.com
2. Egg-Free Carrot Cake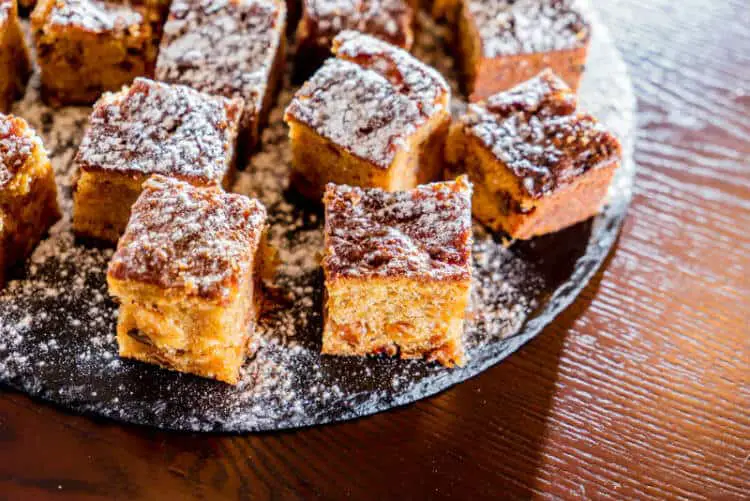 This versatile egg-free carrot cake can be cooked in a microwave in a few ways. This is how I cook it:
Ingredients:
3/4 cup carrot, grated
2 tbsp. nuts, crushed
3/4 cup all-purpose flour
1/4 teaspoon baking powder
1/4 teaspoon baking soda
2 tbsp. sugar
1/2 cup milk
1/2 cup butter, melted
Directions:
Stir in and mix together all the wet ingredients. Stir in the dry ones until you've got a batter. Add the grated carrot and crushed nuts and place the batter in a greased with butter and dusted with flour microwave safe bowl. Microwave on high for a minute and let it cool for other 5-10 minutes before cutting.
Adapted from indiancurrytrail.com
3. Microwave Chocolate Chip Cookie
If you have kids, these quick and delicious microwave chocolate cookies are sure to satisfy their little chocolate cravings.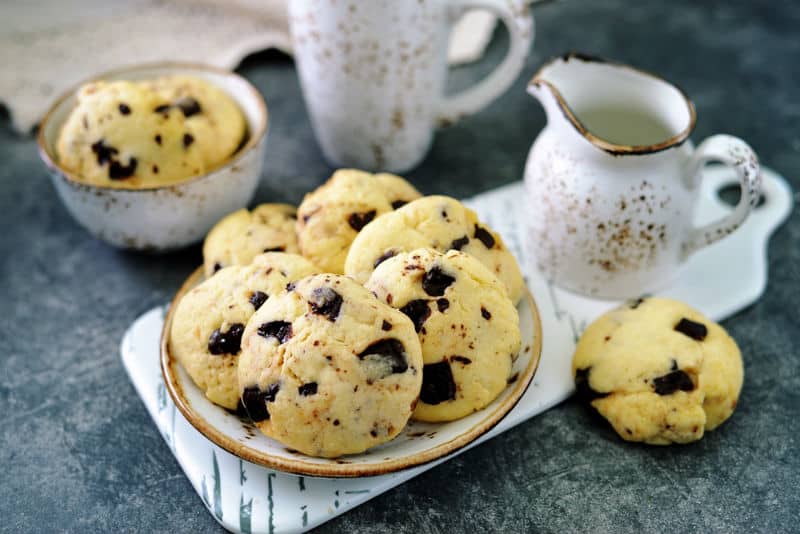 Ingredients:
1/4 cup all-purpose flour
2 tbsp. chocolate chips
2 tbsp. sugar
1 tbsp. butter, melted
1/8 tsp. salt
1 large egg yolk
1/8 tsp. vanilla
Directions:
In a microwave safe mug, mix together egg yolk, vanilla, sugar, and butter. Add in the flour, chocolate chips, and salt, and mix well. Flatten the top and sprinkle with either crushed nuts or chocolate chips. Microwave on high for 40 to 60 seconds.
Image and recipe source: dessertnowdinnerlater.com
4. Microwave Berry Cobbler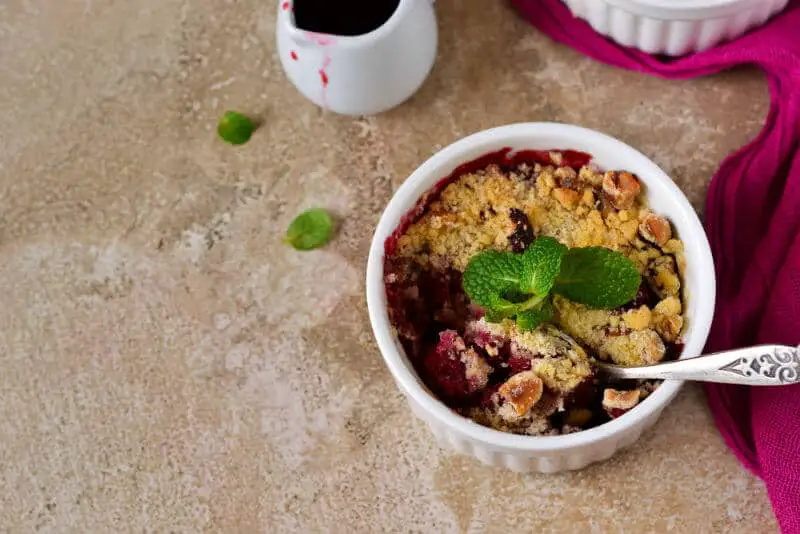 This 5-minute microwave berry cobbler is as fun to create as it is yummy to eat. Feel free to experiment with berries or simply use your favorite ones.
Ingredients:
3/4 fresh or defrosted mixed berries
1/3 cup oatmeal flour (all-purpose flour is an option too)
2 tbsp. almond milk
1/2 tsp. baking powder
1 tbsp. cornstarch
1 tbsp. sugar
1 teaspoon honey
1 tbsp. butter, melted
1 teaspoon vanilla
Ice cream of your choice for topping
Directions:
In a microwave safe mug, mix together cornstarch, berries, honey, and vanilla. Stir well and set aside.
In a small bowl, combine sugar, butter, baking powder, and salt. Whisk in milk and stir in flour. Stir until well-combined. Pour the mixture over your berries and microwave for 1 to 1,5 minutes or until it slightly puffs up.
Adapted from runwaychef.com
There you have it, 4 incredibly easy and quick dessert recipes you can try with your microwave oven. Now you can bake a tasty treats in just a minute or less.