Us moms have long declared a love and hate relationship with making our kids' lunch. It's enjoyable, making these cute panda faces on rice balls and pretty butterfly cookies, but it's stressful to plan what to make – as the school days go by, you'll eventually run out of ideas. You also have to keep in mind some important points when making your little one's meal, it has to be filling, nutritious and presentable all at the same time.
Peanut Butter & Jelly Mini Pancake Stacks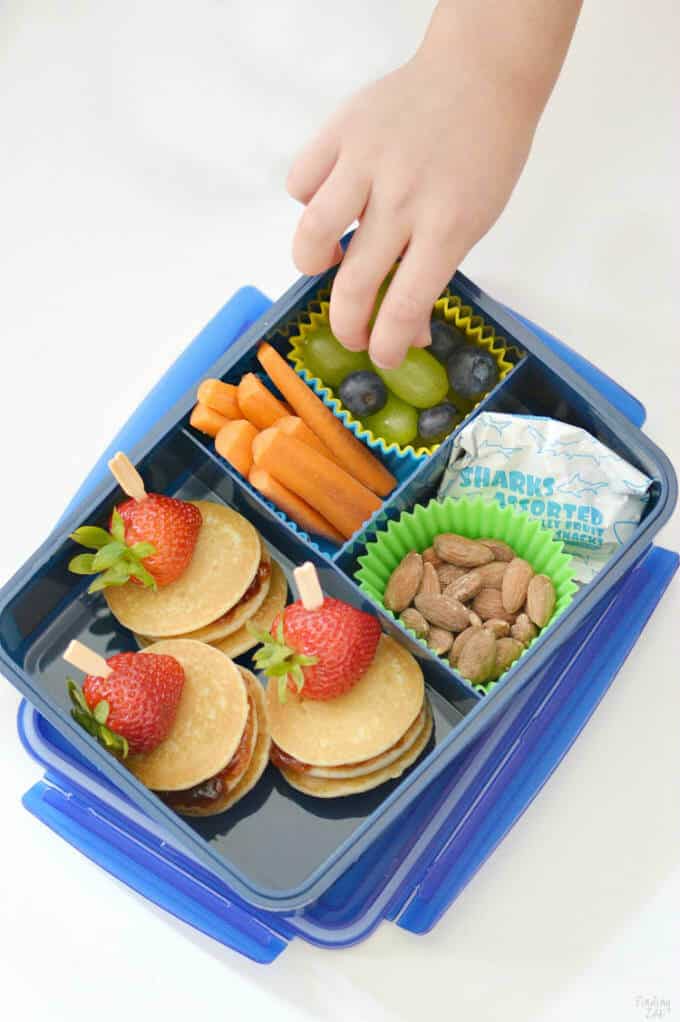 Finding Zest added a cute twist to the classic PB & J that we have all loved as kids (and now kids at heart). Instead of using bread, they used pancake stacks. It's very quick to prepare and so it's best for the busy moms who have to prepare their kid's lunch box and breakfast too.
Cheery Clementine Muffins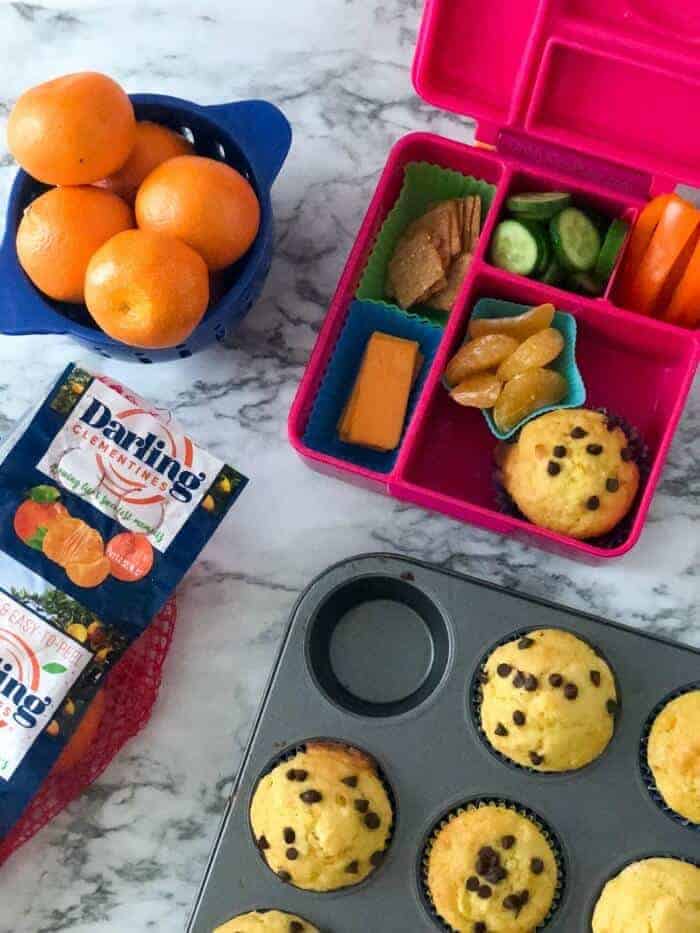 Now, this is one recipe that can surely get your kids excited about lunch, in a healthy way ???? Can you believe it only takes about 30 minutes to make? Check out On My Kids Plate for the step by step guide on how to make these amazing clementine muffins from scratch.
Easy Vegetable Calzone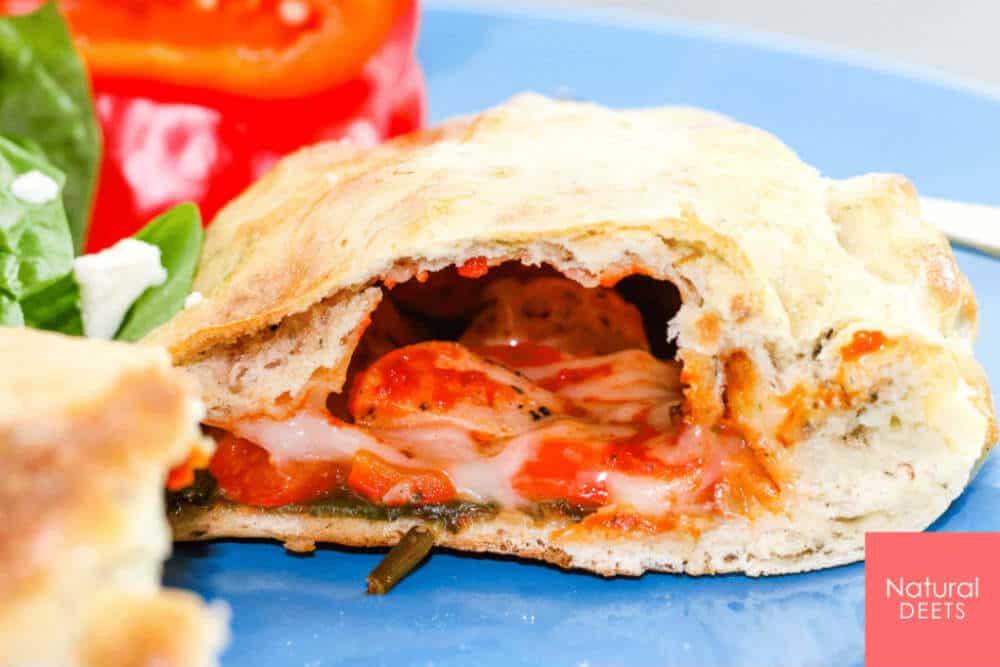 This is one delicious way to feed your kids veggies. We know that kids can be picky when it comes to eating their veggies and we've tried all things, cutting them into stars, hearts, clouds but nothing works. But this easy (and healthy) calzone by Natural Deets will surely make your kids start asking for it.
Easy Avengers Theme Lunchbox Ideas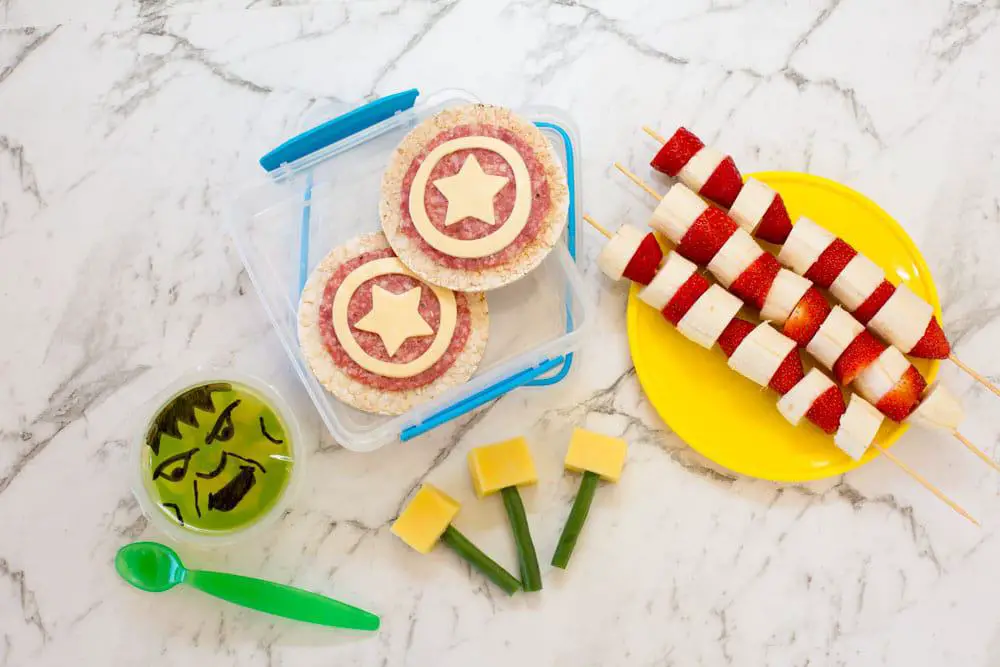 If you're running out of ideas on how to make your little one's lunchbox more exciting and delicious, check out Meraki Mother's easy Avengers Theme Lunchbox ideas. Make Captain America's Shield, Hulk Smash Jello Cups, Thor's Hammer and Iron Man Fruit Skewer in a few simple steps.
Chutney Sandwiches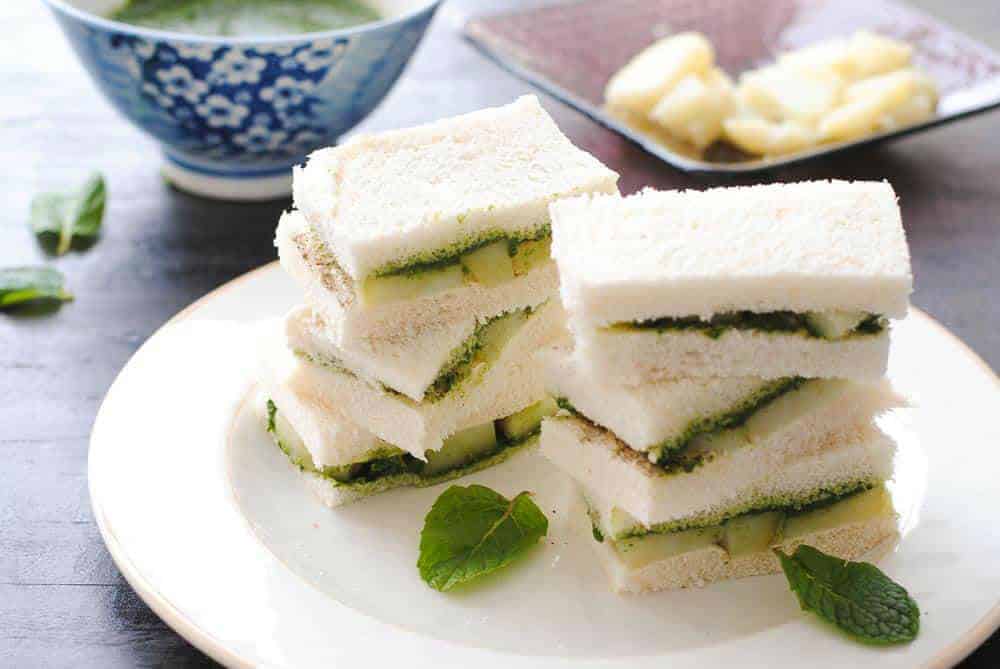 Have your kids had enough of the usual peanut butter, chocolate or egg sandwich? This is one recipe to try out for a change, Indian Ambrosia introduces Chutney Sandwiches. Not only is it healthy, being made up of herbs and vegetables, it is also very quick to prepare. You can even keep it in the fridge for a few days so it is ready to use when you need it.
15 Minute Air Fryer Pizza Rolls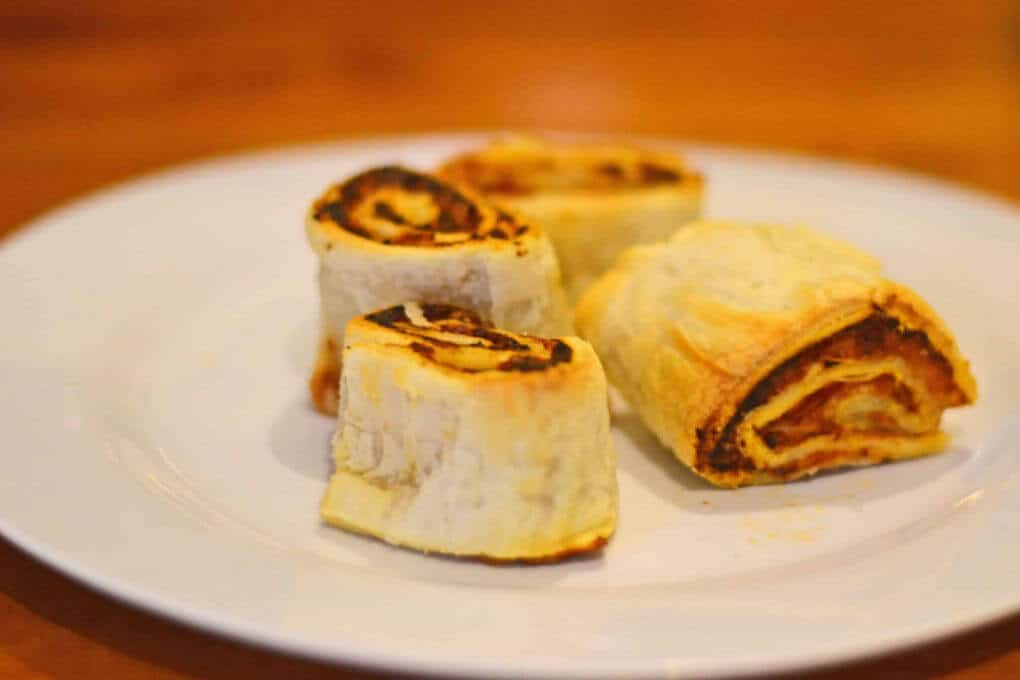 Who wouldn't want pizza rolls? I'd have this in my own lunch box any day of the week! This idea from Simplify Create Inspire  only takes 15 minutes to make, so you can whip it up on those days where you accidentally woke up later than you have to and still want to make your kids a homemade snack.
Mini Wholemeal Pizzas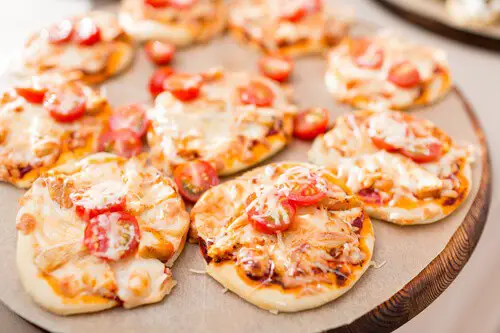 This is one fun and healthy lunchbox idea from Little Peeps Eats that you can get your kids to help you make. They can pick out what topping to put on their pizza, help spread the sauce or add the grated cheese on top. Kids enjoy eating food that they helped make, it can also boost up their confidence. ????
Healthy Bran Muffins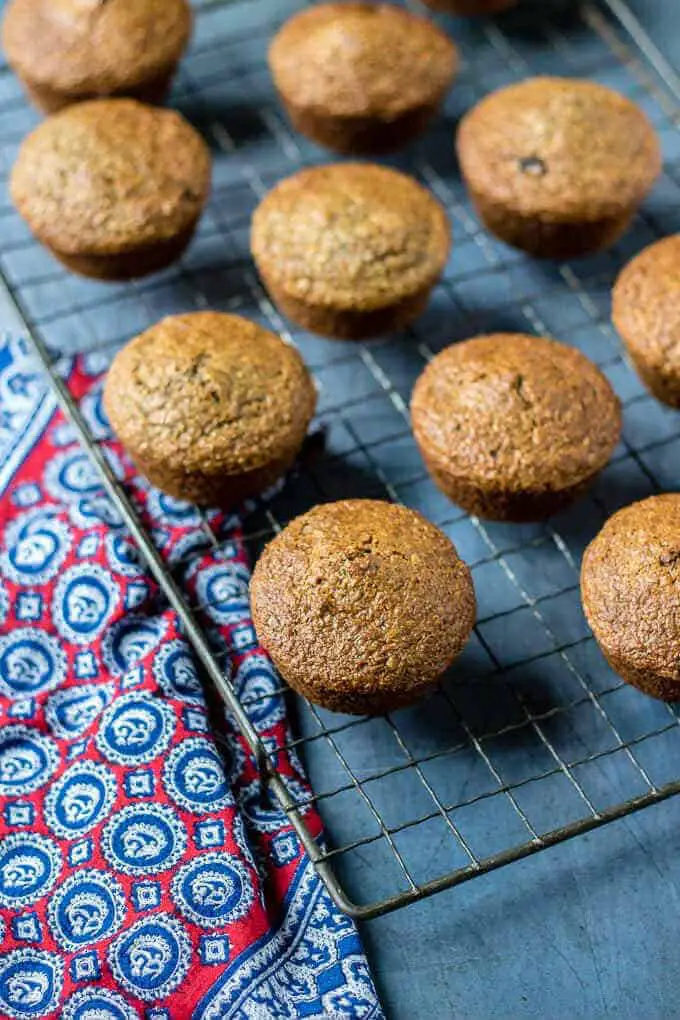 This is best for those moms who do weekly meal preparations as you can make the batter for these nutritiously healthy bran muffins ahead of time. Veggie Desserts' recipe has wheat bran, wholemeal flour, flax seeds and uses banana instead of oil so it's completely healthy.
Banana Peanut Butter Oatmeal Cookies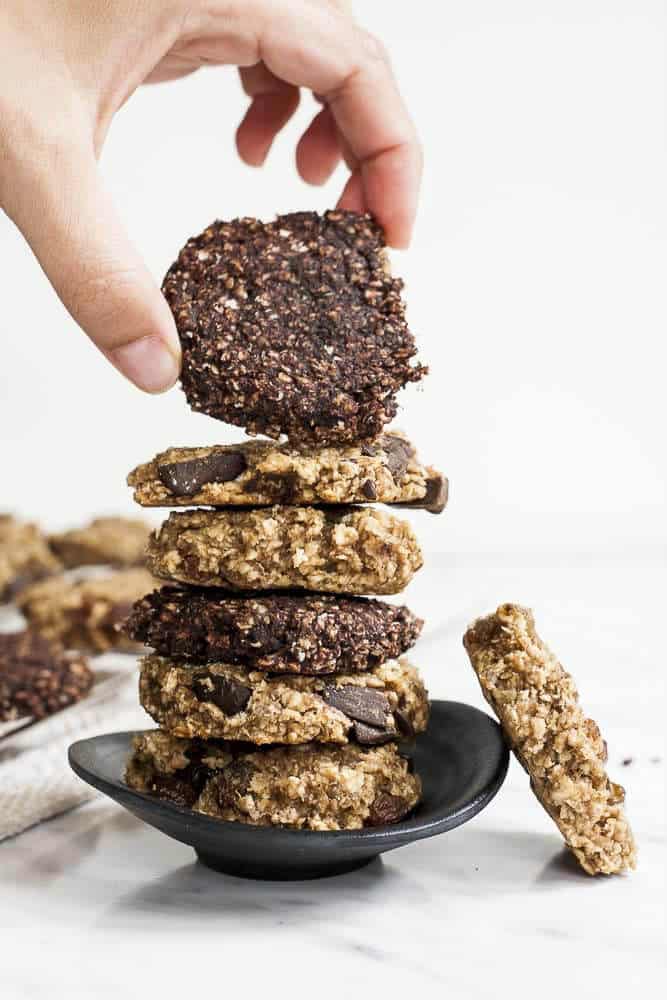 This recipe by My Pure Plants is vegan, oil-free, egg-free, dairy-free and gluten-free as it only involves 3 ingredients: banana, peanut butter, and oatmeal. It is very straightforward to make, just mix the ingredients, scoop them in a baking sheet then throw in the oven for 15 minutes and you're done!
English Muffin Pizza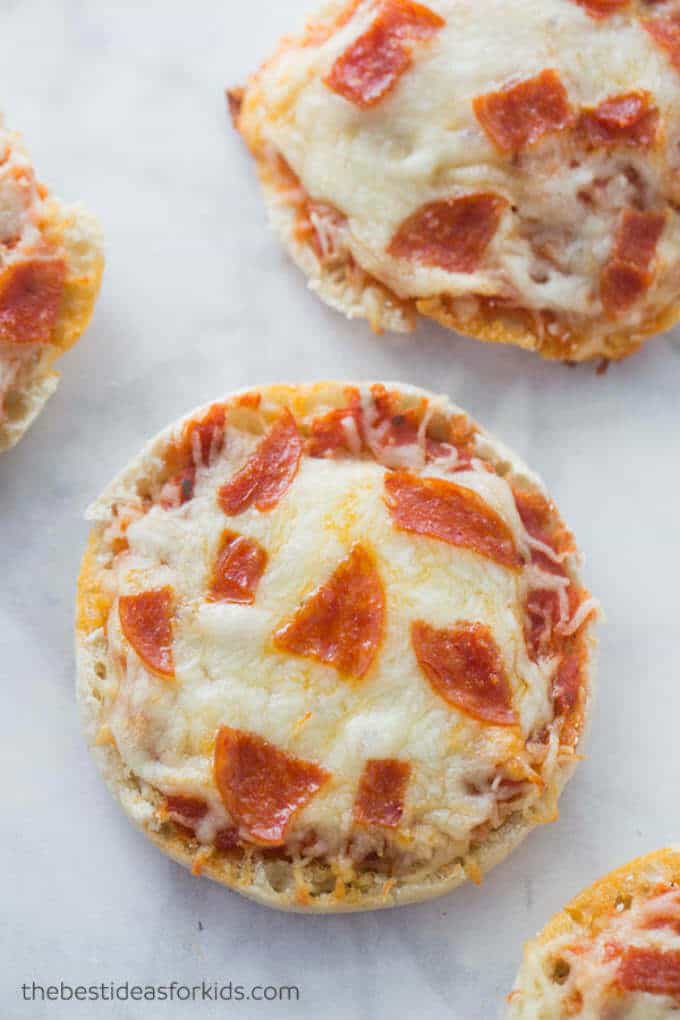 The Best ideas for Kids introduced this surefire way of making pizza on a busy weekday. Using English muffin instead of dough quickens the preparation and cooking process, you can bake it even with just a toaster oven or microwave. They even showed how to make a snowman pizza in time for winter!
Gluten Free Banana Mini Muffins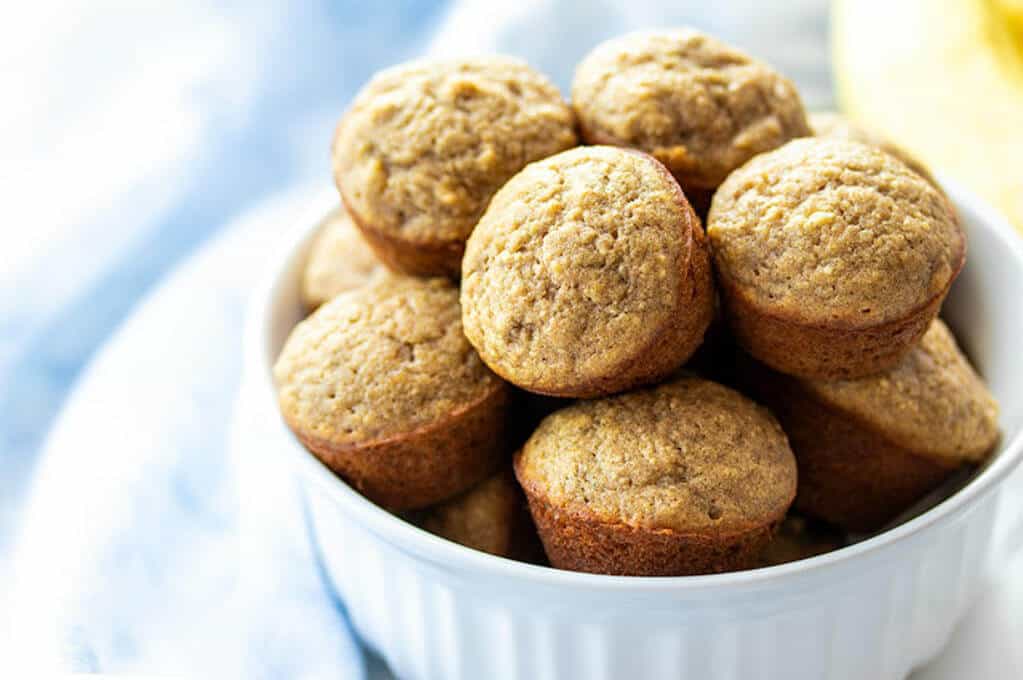 This potassium-rich recipe by The Recipe Well is lightly sweetened and is guaranteed to give the kids enough energy for the day. It is a 3-step recipe that takes only 40 minutes to make and bake giving you at least 36 fluffy mini muffins.
Pecan Chicken Salad Sandwiches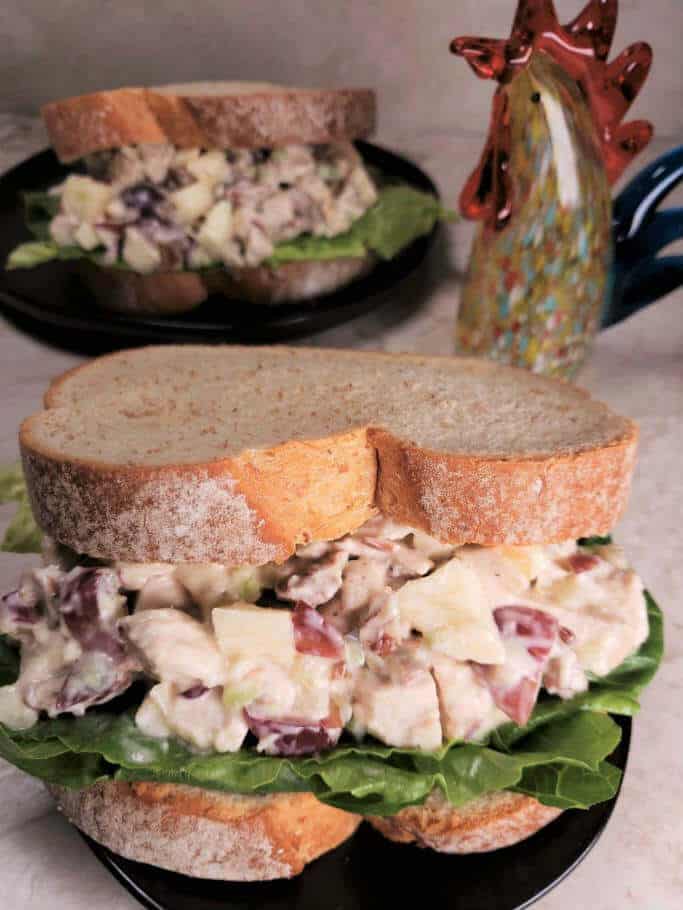 This Old Gal's Pecan Chicken Salad Sandwich recipe can be both a lunch box snack and a healthy breakfast for the family. It has protein from the chicken and various vitamins from the fruits like apples, grapes and even celery and lettuce. You can also add pecans for added crunch.
Crispy Quinoa Patties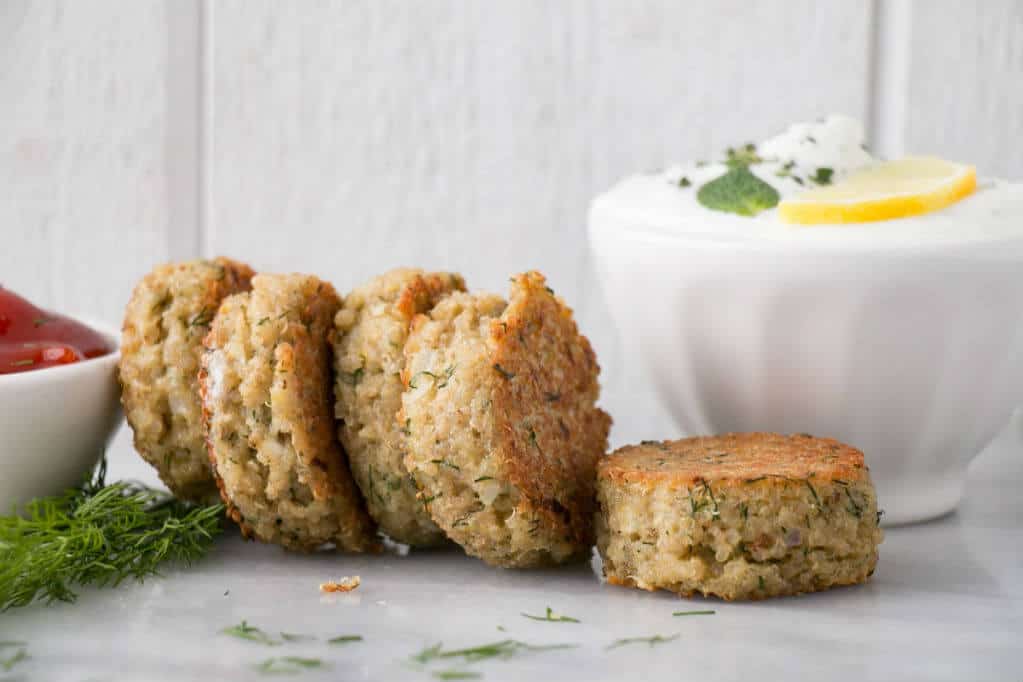 Another great meal prep recipe, these Crispy Quinoa Patties by My Kitchen Love can be stacked in the freezer for days! Did I mention this whole recipe can be made in only 15 minutes? Yep, you read that right. Pack this on your little one's lunch box with a yogurt dip or hummus for a dip.
Japanese Hamburg Steak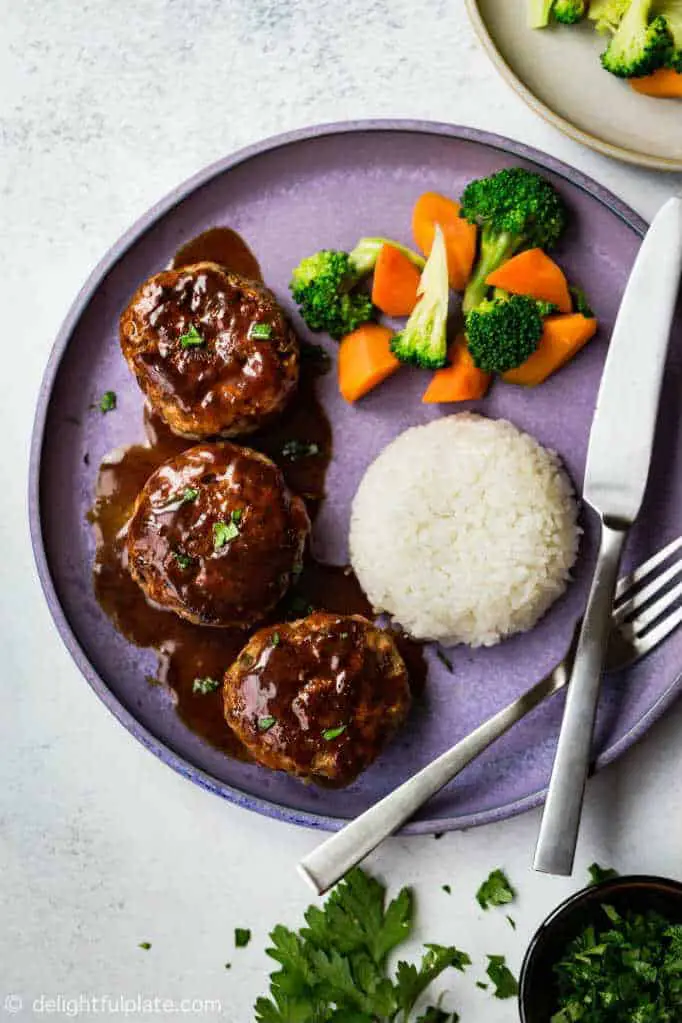 Delightful Plate's Japanese Hamburg Steak recipe is easily my kid's number one favorite. It has moist and juicy patties paired with sweet and tangy sauce with fluffy Japanese rice and buttered veggies on the side, even I want it on my lunch box. I know, it sounds like hard work but it is actually pretty easy to make and believe me, the smile it will put on your kid's face is worth it.
Homemade Fruity Jello Cups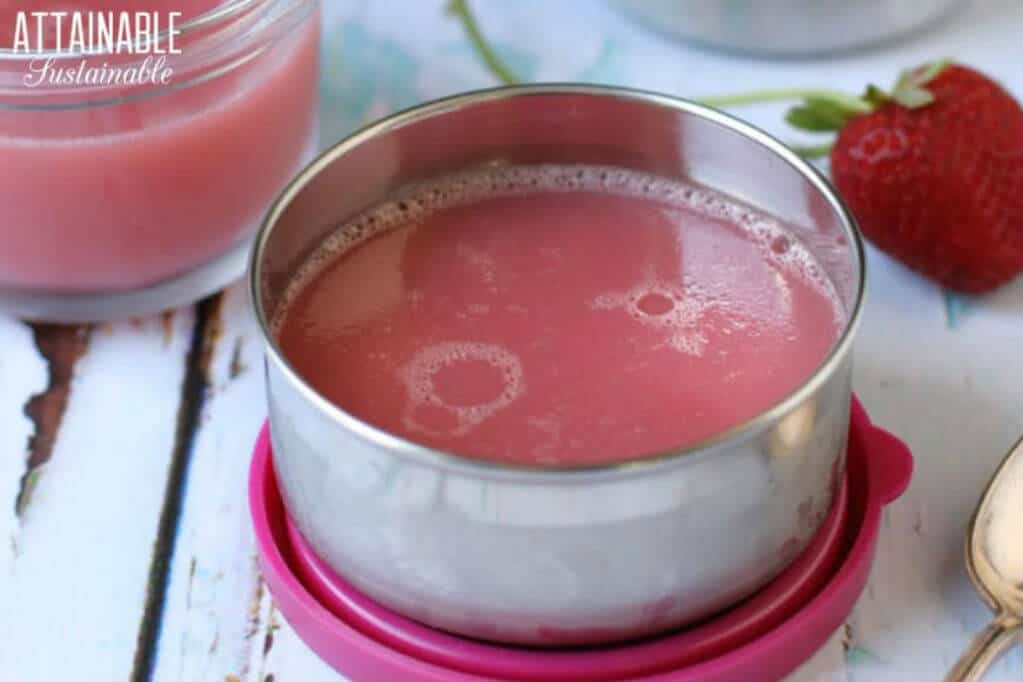 What kid doesn't get excited over jello cups? Even I, do. ???? Add a healthy treat to your kid's favorite dessert with this recipe from Attainable Sustainable, they used fresh strawberries and you can mold it anyway your kids want.
Pumpkin Spice Muffins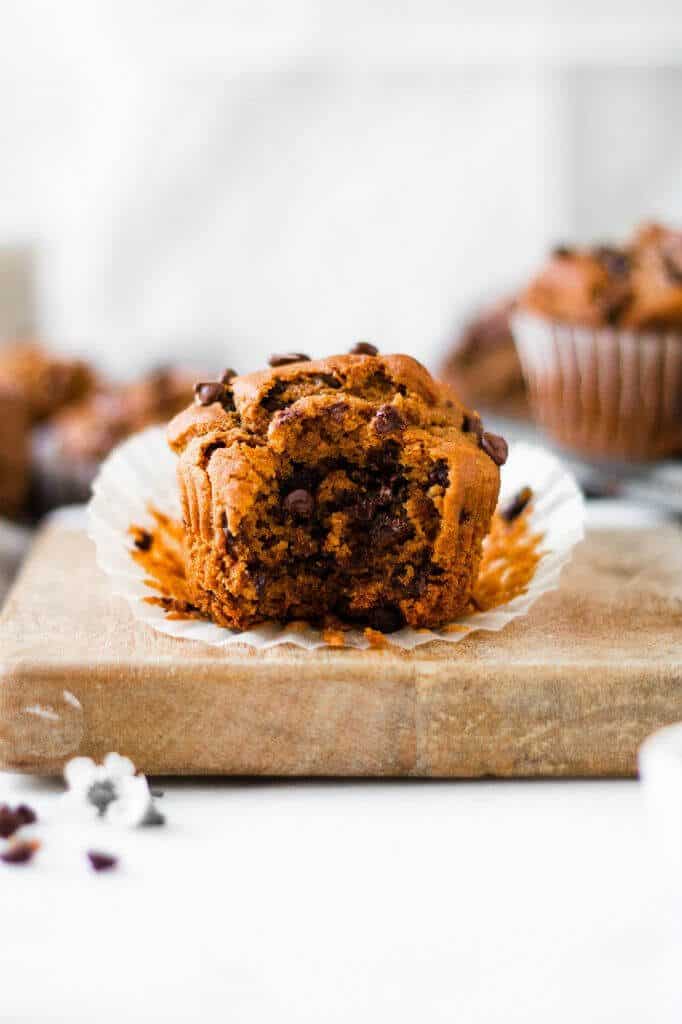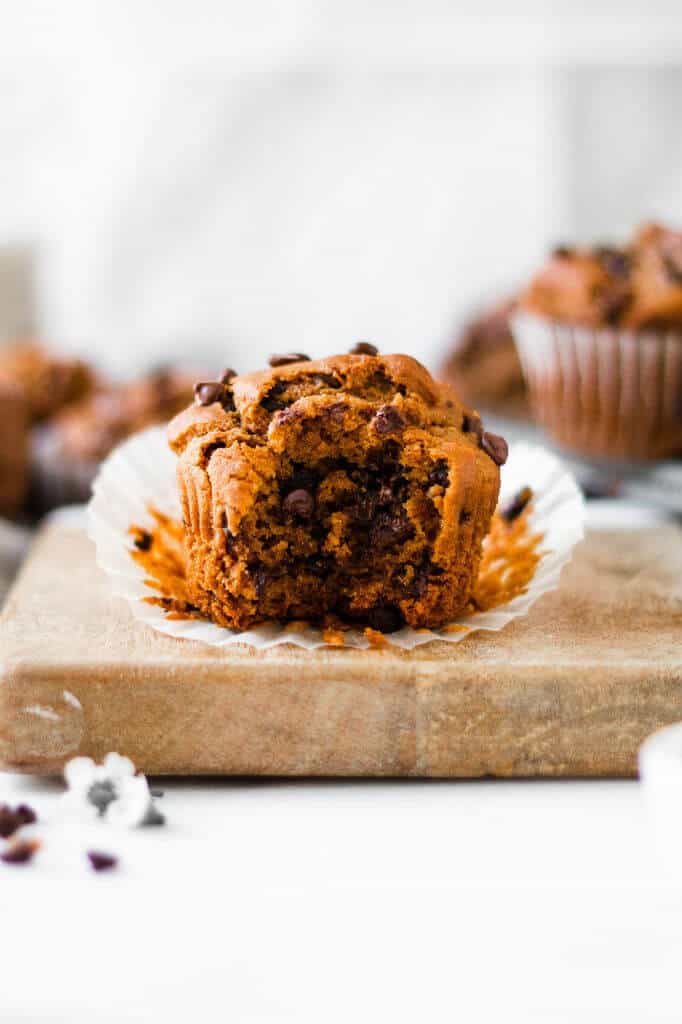 It's Pumpkin Season! This lunch box snack has all the best things Fall can offer – pumpkin, maple syrup, cinnamon and chocolate chips. This recipe from The Banana Diaries is healthy and easy to make, with flavors that your kids will surely love.
Banana Doughnuts + Whipped Matcha Frosting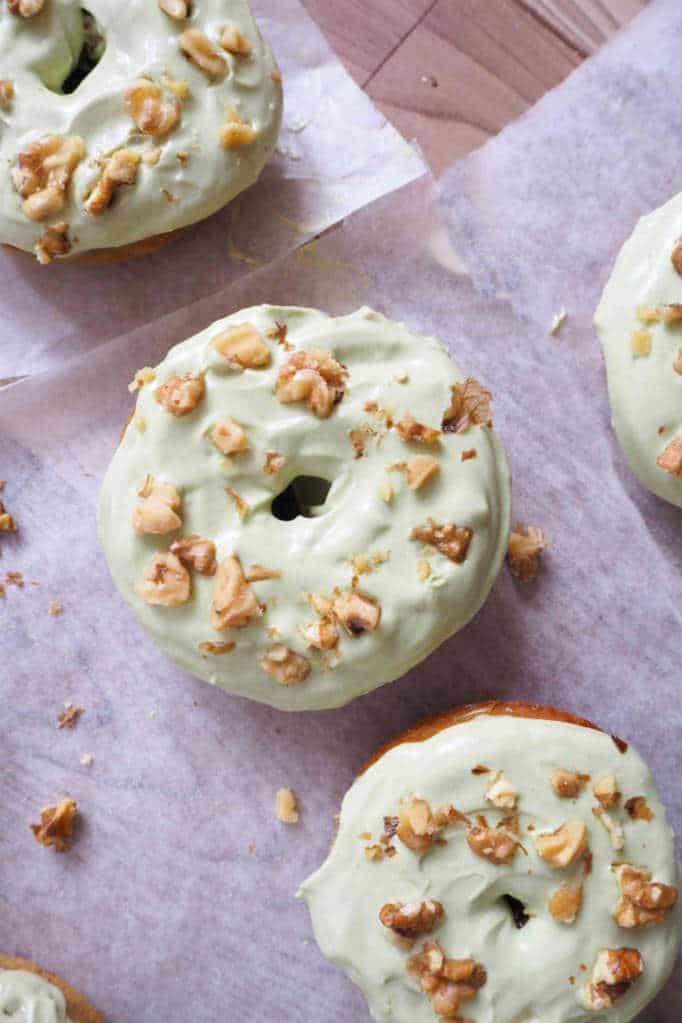 This delightfully healthy snack recipe by A Uniquely Edible Snack is something that your kid will surely ask you for even on weekends. It takes less than 30 minutes to make this masterpiece that will make your little ones forget about any other doughnut.
Blueberry and Honey Bars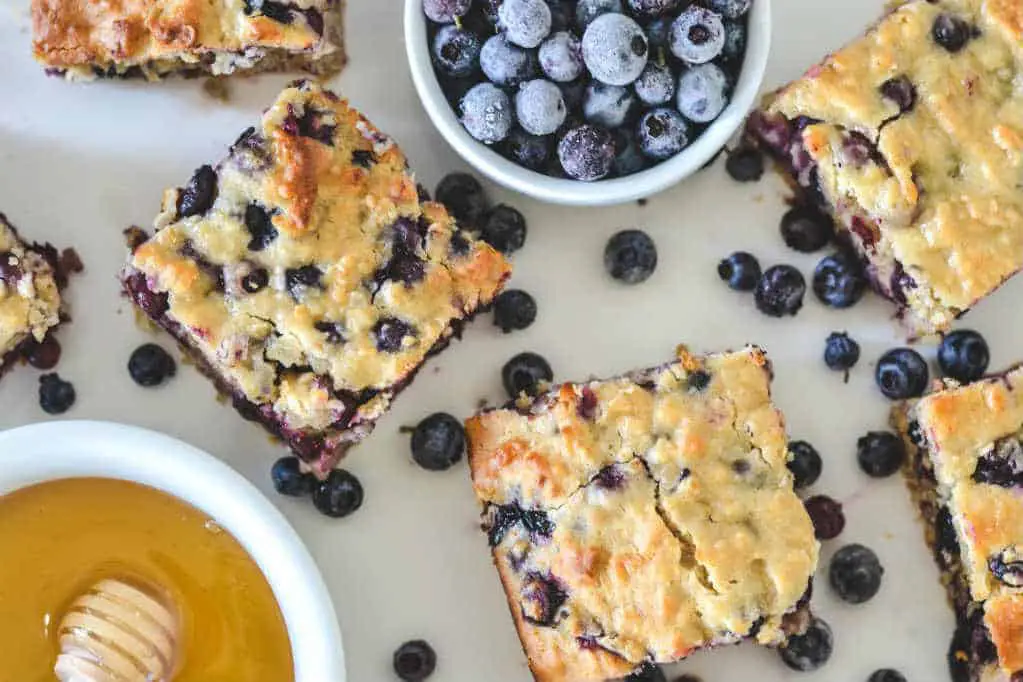 This kid-approved Blueberry and Honey Bars by Little Peeps Eats is sumptuous and healthy at the same time. Just writing about this is making me drool. ???? The kids absolutely love it, making this a perfect lunch box snack or even for playdates.
Easy Chicken Lettuce Wraps Recipe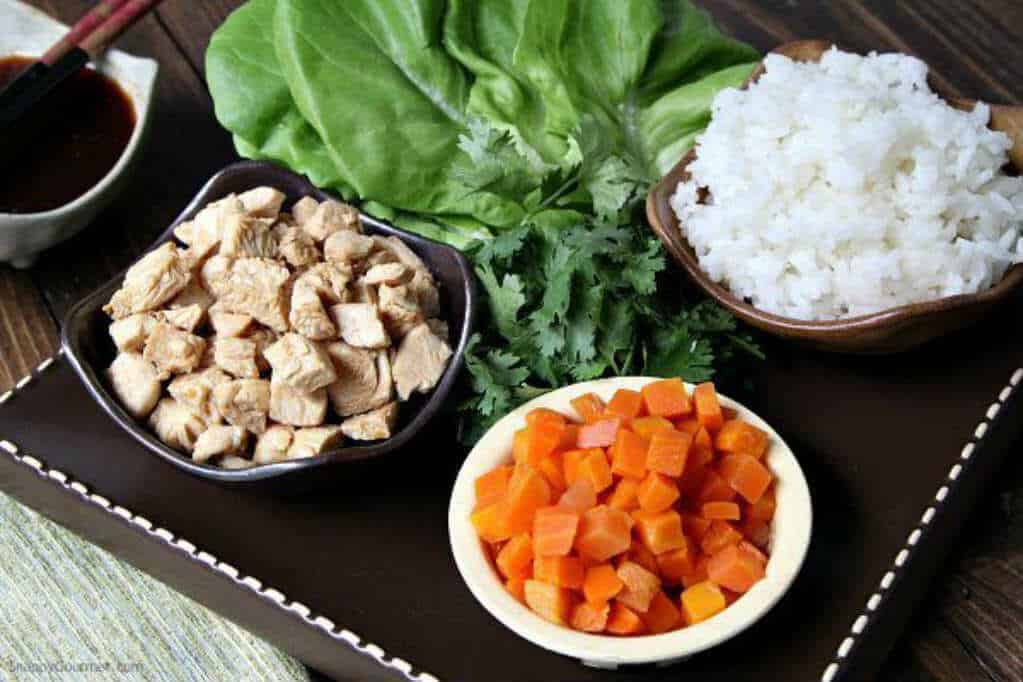 This Asian inspired Chicken Lettuce Wraps recipe by Snappy Gourmet is going to be a fun lunch box idea for the kids. They get to pick what they want to put in the wrap and put it together on their own. The recipe also shows how to make your own homemade teriyaki sauce that you can use for other dishes as well.
Gluten-free Pizza Quesadilla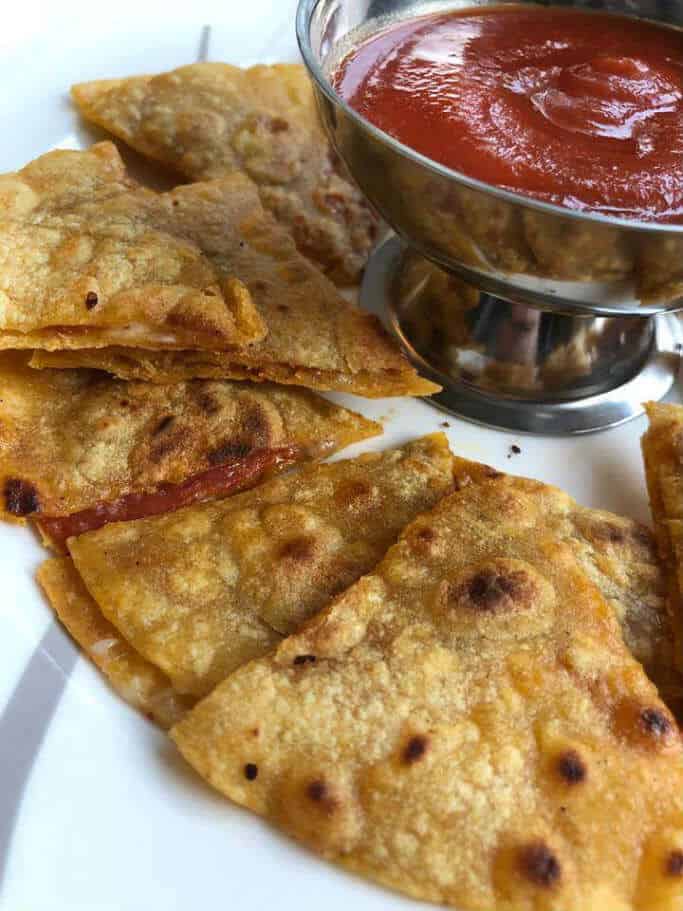 The Helpful GF shared this mouthwatering recipe of Gluten-free Pizza Quesadilla and also provided options on how to make it vegan. It has only 5 ingredients and can be done in 5 minutes too. This is also a versatile dish so your kids can choose what they want on it.
I chose recipes that are both healthy and easy to make or those that you can make ahead of time. Some of these are also those that you and your kids can bond over if they enjoy helping out in the kitchen. I hope this post will help you meal prep for your kids.
Hold your horses! The above recipes would be enjoyed most if you have the best lunch handy. In case looking for one, Check out our Post on Best Lunch Boxes to Keep Food Cold For you and Your Kids.