How do you get your kids to eat their breakfast before heading out the door for school? Breakfast is the most challenging yet most important meal to feed your little ones. On today's blog post, I'm listing breakfast ideas that are kid-approved and healthy enough for them to get through the day with sufficient nourishment.
Fruity Frozen Yogurt Bark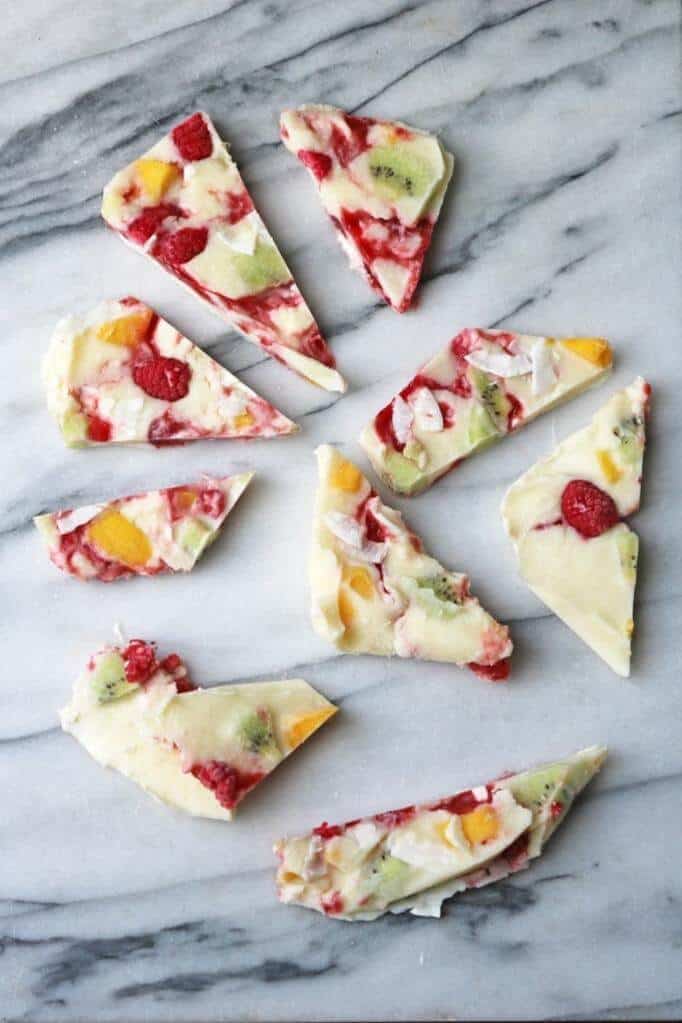 This frozen delight by Veggie Desserts is deliciously healthy that your kids will surely love. You can make it with their favorite fruits, mix up with yogurt then freeze until they are ready to eat. It is easy to prepare and you can make it with whatever fruit is in season.
Easy Porridge with Summer Berries
Woke up late and no time to cook a fancy breakfast? This recipe by Eats Amazing only takes 10 minutes to make. The porridge is mainly made up of oats, milk, and your favorite fruit. Just pop it in the microwave for 3 minutes and serve. Easy, right?
Chunky Monkey Quinoa Breakfast Bowl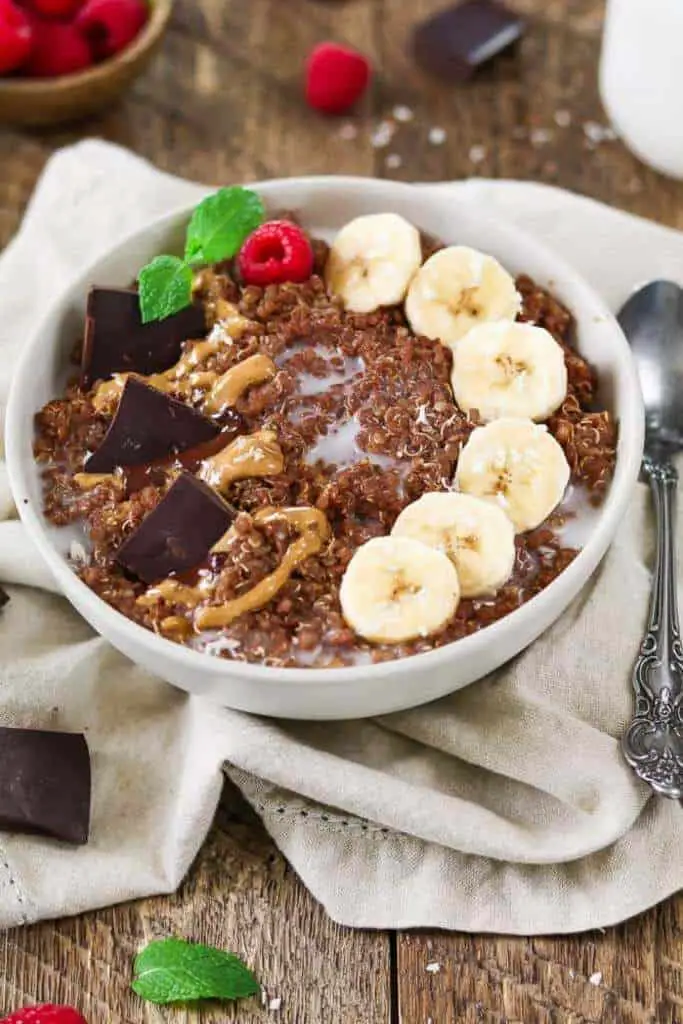 How to make kids excited for breakfast? Chocolate and peanut butter. This breakfast idea by Vegan Huggs has everything your little one needs for a day in school. The chocolate and fruits help boost their mood plus the quinoa and peanut butter provide energy and improves brain function.
Strawberry Steel Cut Oats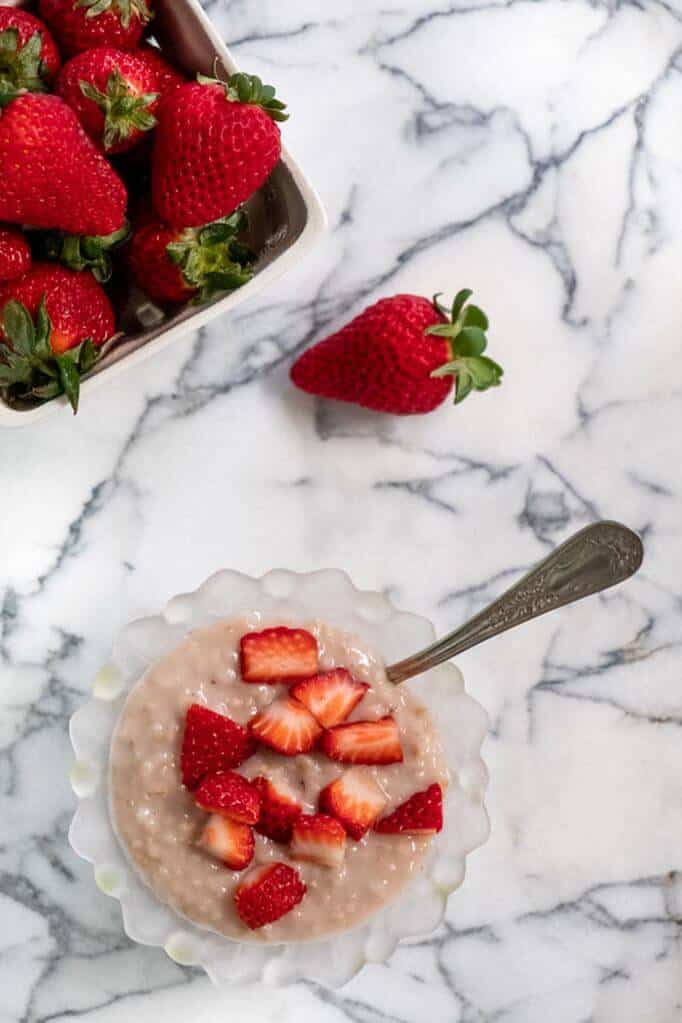 This breakfast recipe by Sidewalk Shoes is another busy morning idea. It only requires five ingredients; oats, strawberries, maple syrup, salt, and water. Just put them together and leave in the pressure cooker for 10 minutes. This allows you extra time to chat with your kids before they leave or school.
Baked Egg and Veggie Muffin Omelets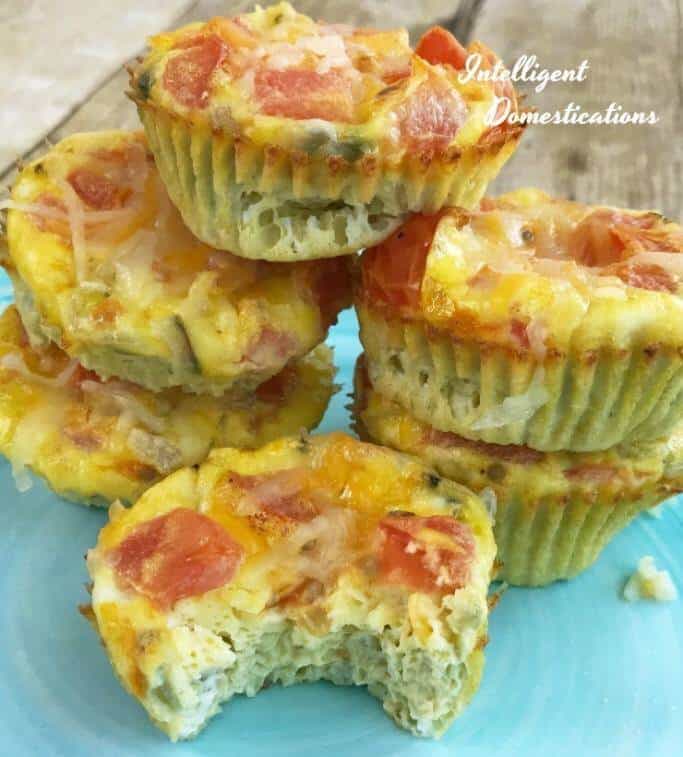 Intelligent Domestications's Baked Egg and Veggie Muffin Omelets are easy to make and are easily customizable too. These yummy muffin cups are perfect for on the go breakfast. The kids can pick out what they want to put on their muffins, which will also make them look forward to waking up at 5 in the morning.
Banana-Peanut Butter Oatmeal Cookies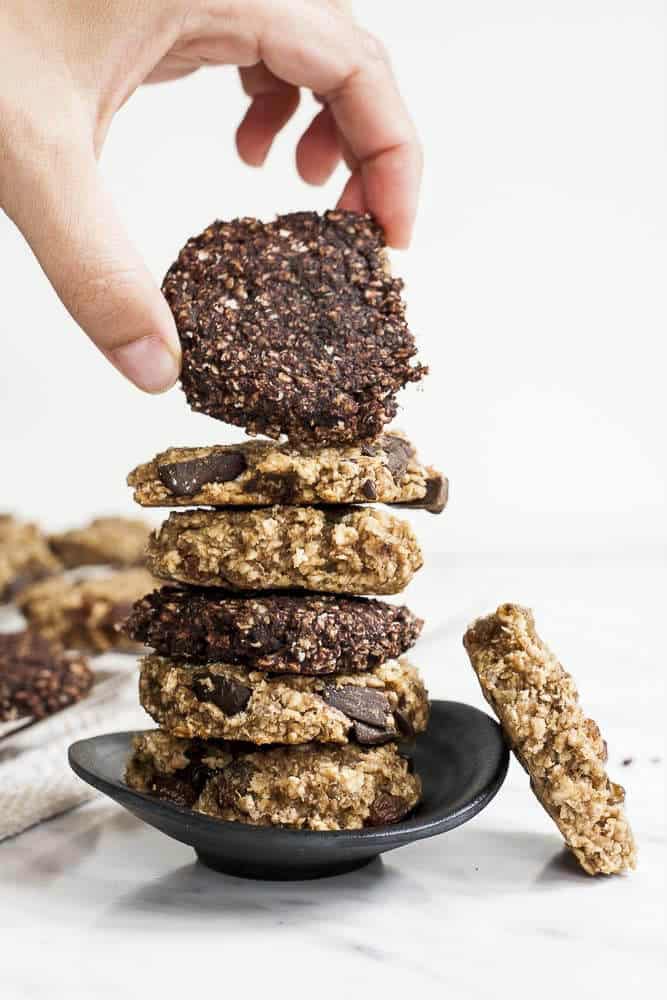 Why get store-bought cookies, when you can make them yourself? Nothing beats home-cooked meals, especially when it's for your kids. This recipe by My Pure Plants shows you how to make the kid's favorite Banana-Peanut Butter Oatmeal Cookies. Crispy on the outside, moist and fudgy on the inside.
Vegan Peaches and Cream Baked Oatmeal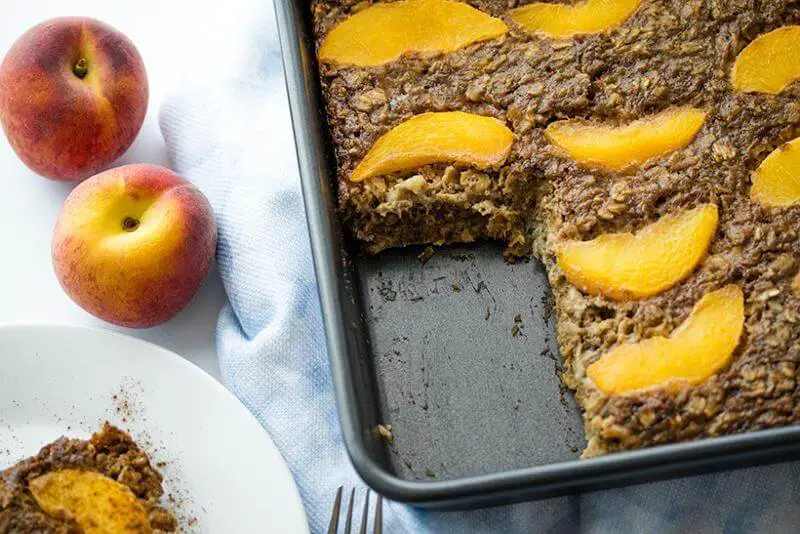 Brownies who? This mouthwatering Vegan Peaches and Cream Baked Oatmeal recipe by The Recipe Well will surely be your kids' new favorite breakfast meal. It's easy to make and absolutely healthy too. The sweetness from the banana and peaches will make your kids ask for more.
Gluten-Free Cinnamon French Toast Bites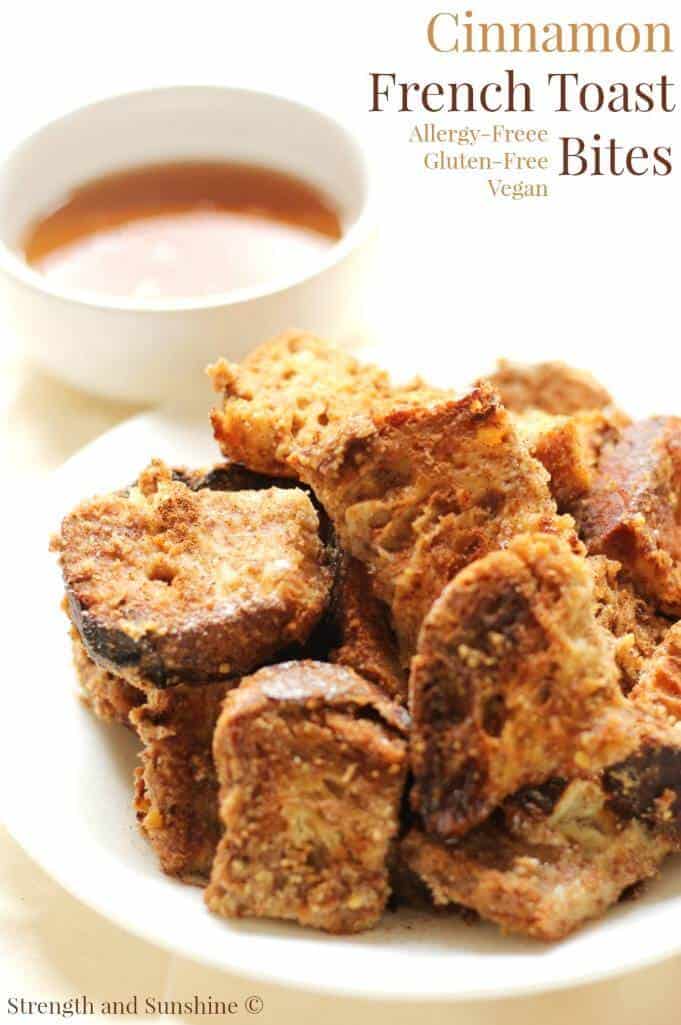 This delectable breakfast idea by Strength and Sunshine is perfect for those with kids who have a specific food sensitivity. All the ingredients in this Gluten-Free Cinnamon French Toast Bites are vegan-friendly, gluten-free and allergy-free. It's a healthy way to satisfy their sweet tooth!
World's Best Pancakes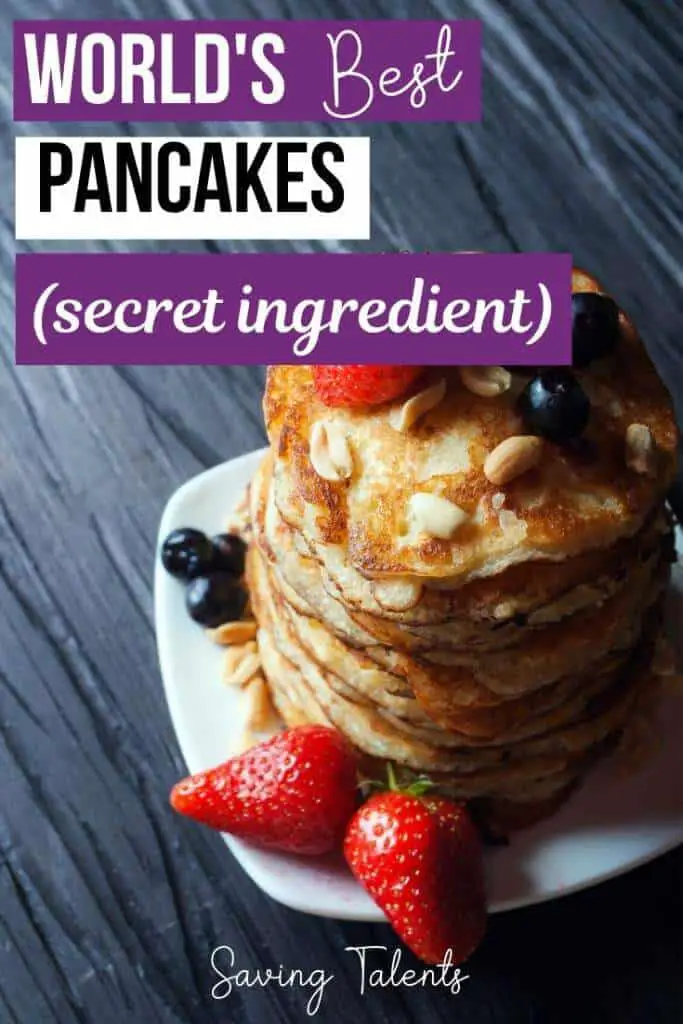 Saving Talents' 60-year old pancake recipe has been with their family for generations, now they are sharing it to be part of yours. It's simple and easy to make so you can personalize it and add your own twist. This is a delicious breakfast that your kids can't say no to.
Low Carb Pumpkin Cheesecake Pancakes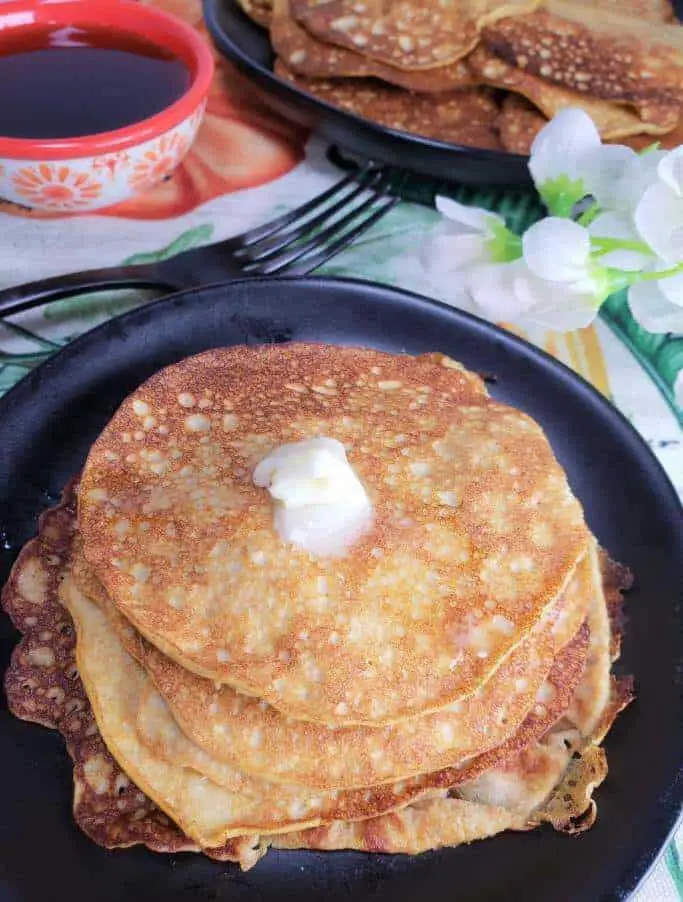 Want to let your kids indulge in pancakes without all the guilt? Then this amazing recipe from This Old Gal is the answer to your healthy breakfast prayer. It has cream cheese, cinnamon and pumpkin puree. It's definitely the perfect Fall breakfast that the whole family enjoys!
Paleo Pancake Mix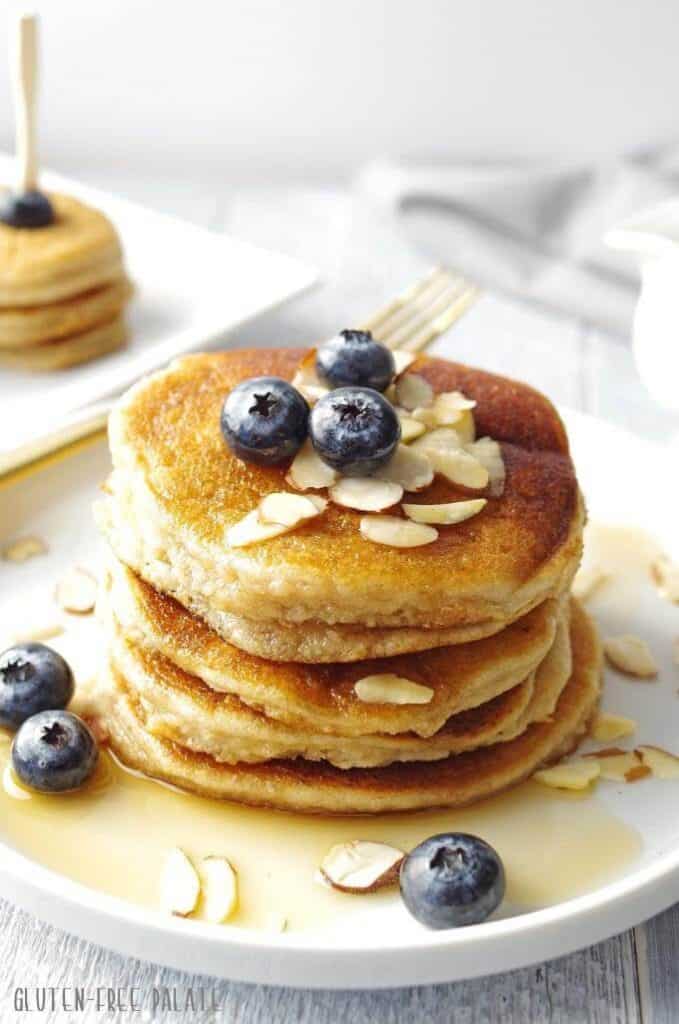 This luscious Paleo Pancake Mix recipe by Gluten Free Palate is perfect for the moms who do weekly meal prep for school day breakfast. You can make the dry mix in big portion and store them in tight glass containers until ready to use. This recipe makes fluffy, healthy pancakes that your children will love!
Homemade Yogurt Bites
Another make-ahead breakfast menu is the Homemade Yogurt Bites by This Mama Cooks. This is so yummy that your days of chasing the kids to eat will surely be over once they get a bite of this. It has yogurt, blueberries, bananas, and CHEERIOS!
Pumpkin Pie Oatmeal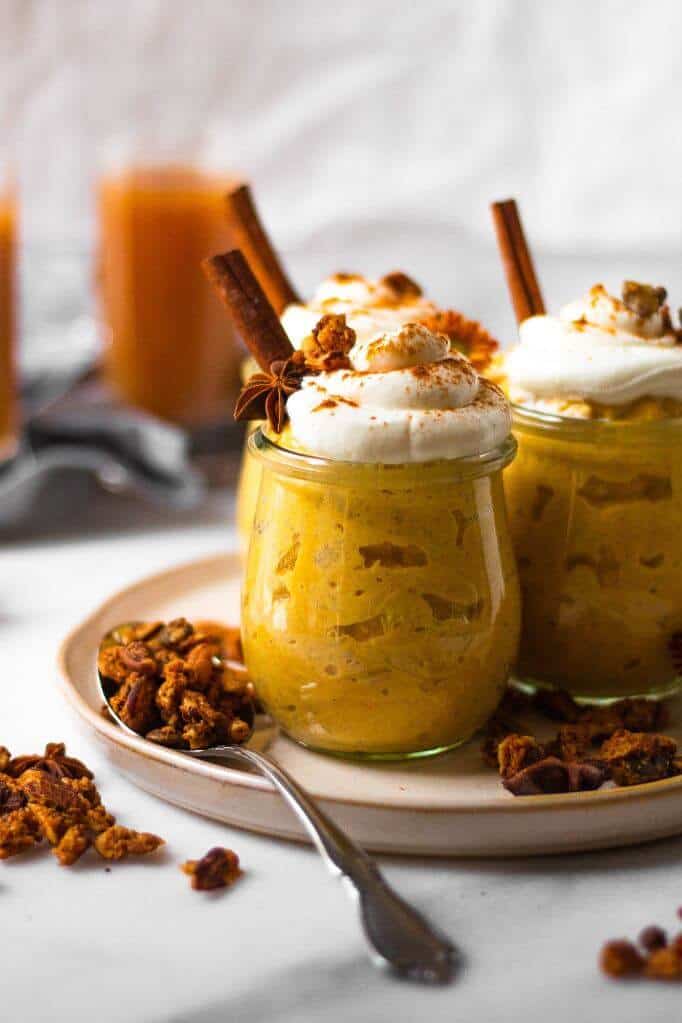 This breakfast recipe by The Banana Diaries is perfect for those busy days in school. It is packed with protein from all the pumpkin so your little one will have the energy they need for the day. You can also make this as a big batch and serve as overnight oats the next morning.
Peach Cream Cheese Cinnamon Roll Breakfast Casserole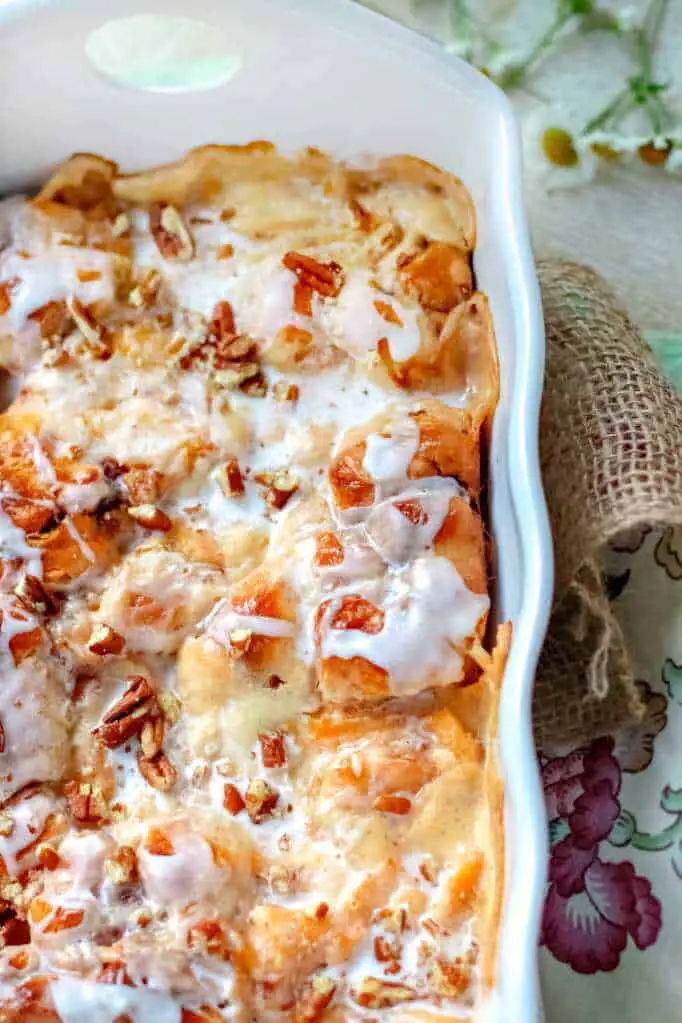 This is best for those special mornings, like on exam days or first day of school. Or maybe you just woke up a little early and have extra time ???? This mouthwatering breakfast casserole by Bunny's Warm Oven will absolutely warm your little kids up.
Easy Baked Oatmeal Cups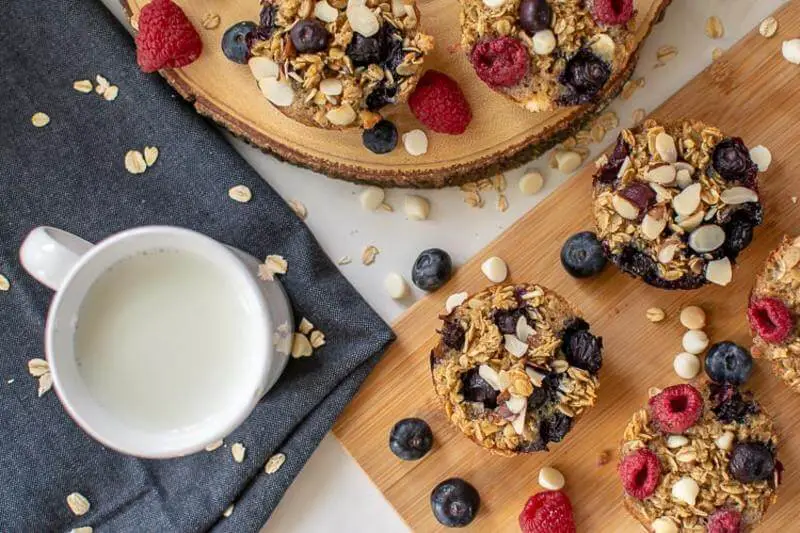 This recipe by Savor and Savvy will be your new busy morning breakfast. Not only can you make this ahead of time (this can stay for 3-4 weeks in the freezer), this is also a perfect grab-and-go meal! This is also customizable so you can make it as healthy as you want it.
By now you probably noticed the trend on this list. They are all healthy, easy to make, and kid-approved! Cheers to happy mornings lovelies!