A rice cooker is a great tool to have because it can make life so much easier. With our busy schedules and kids to take care of, it's hard enough just getting dinner on our table at night. That's why we've compiled 15 easy rice cooker recipes you'll want to try today! 
From Spanish rice and sushi to mac and cheese, these delicious recipes will make your life much tastier!
#1. Rice Cooker Spanish Rice
Fill your burritos and bowls with this spicy, delicious tasting Spanish rice.
Taco Tuesday is guaranteed success if you flavor your rice using tomatoes, bouillon, spices, and other ingredients you enjoy.
It's so easy to make, and you'll be amazed at the ease of it all, thanks to the rice cooker.
Pop all your ingredients into the rice cooker and let it do its magic!
#2. Sushi Rice
Sushi rice is a simple side dish that every person who enjoys sushi should know how to make.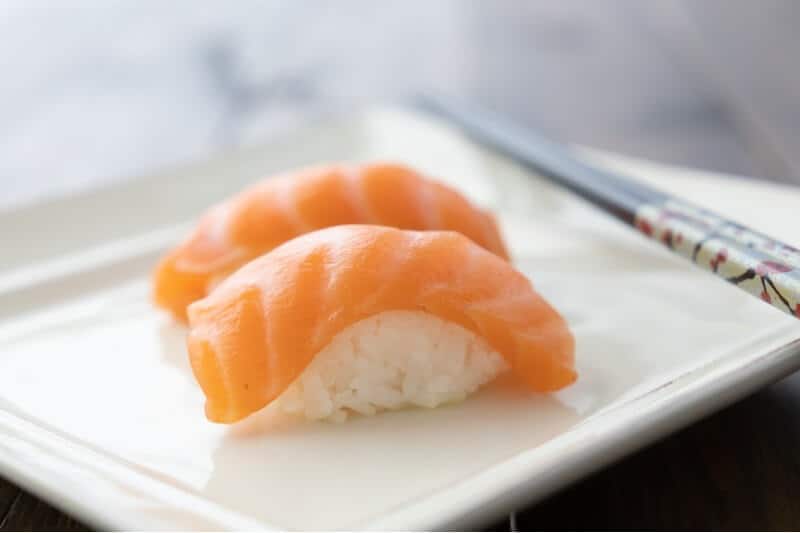 While you might have gone out for sushi in the past, I bet you didn't know you could make it yourself. Now you do!
Whether you like nigiri or temaki, the secret to this tasty recipe is cooking your rice with vinegar and sugar – yum!
Make some tonight and be surprised by how quickly you can whip up some sushi in your rice cooker.
#3. Rice Cooker Teriyaki Shrimp And Rice
Have you ever had Japanese rice dishes before? If not, this dish will be a new experience for you.
The sauce is so easy to make in an Asian rice cooker simply by mixing soy sauce, Asian pear juice, and brown sugar in the bottom of your pot along with other spices – awesome!
This dish serves 4 people, making it perfect for date night, a weeknight dinner, or even as an appetizer.
#4. Rice Cooker Fried Rice
This easy and healthy fried rice recipe is perfect for those days when you're craving the taste but not all of that guilt.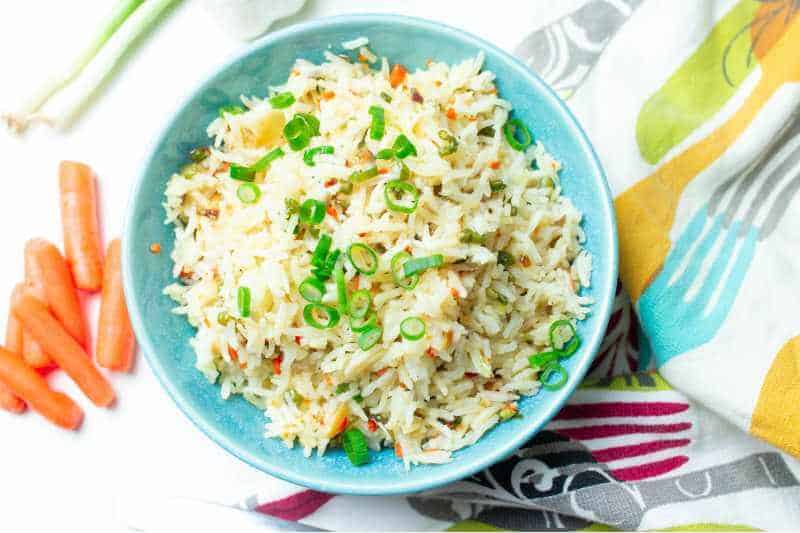 Simply coat your cooked Basmati or Jasmine rice in sesame oil and cook alongside bacon, garlic onion veggies for an added flavor boost.
It tastes just like what we imagine sitting down at our favorite Chinese takeout restaurant with paper plates full of deep-fried deliciousness under bright lights… but without any of the guilt to worry about, so it's lighter too – yummm!
#5. Quinoa In Rice Cooker
Quinoa is nutritious and versatile, so it makes sense to include it in your meals regularly.
This quinoa recipe is the best one I've seen because you cook everything in a rice cooker for quinoa, all at once.
Add water, oil, quinoa, canned vegetables, seasonings into the rice cooker and press start. Easy-peasy!
Add a little lime juice for an added zing!
Quinoa is a great source of protein and fiber, making it an excellent choice for those looking to lose weight.
#6. Rice Cooker Chicken Curry
This is one of my family's favorite recipes because it tastes so good, and we love the smell in the house.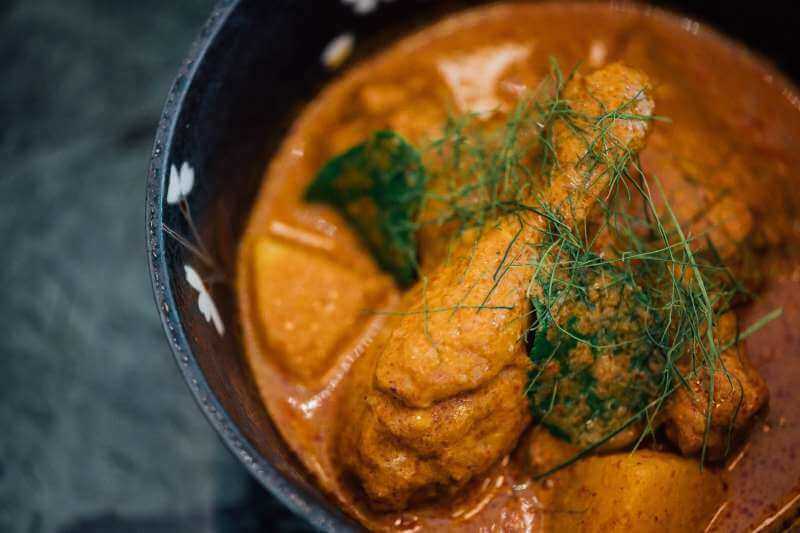 Cook this curry recipe for dinner tonight, and I promise you'll be happy you did. We like to eat it with rice, but feel free to serve it with any side dish you like.
Load your chicken, rice, veg, and potatoes for about 30 minutes, and your rice cooker will do the rest.
#7. Rice Cooker Chicken and Mushroom Rice
This creamy recipe is full of chicken and mushroom flavor, so you'll never miss the cream!
You can choose to bake it in a traditional oven or use your rice cooker for this recipe – of course, we recommend the rice cooker.
The tenderness of the chicken paired with a crunchy top layer makes this an excellent meal for dinner or any special occasion.
#8. Rice Cooker Mac and Cheese
Seriously, how could we make this list and not include mac and cheese?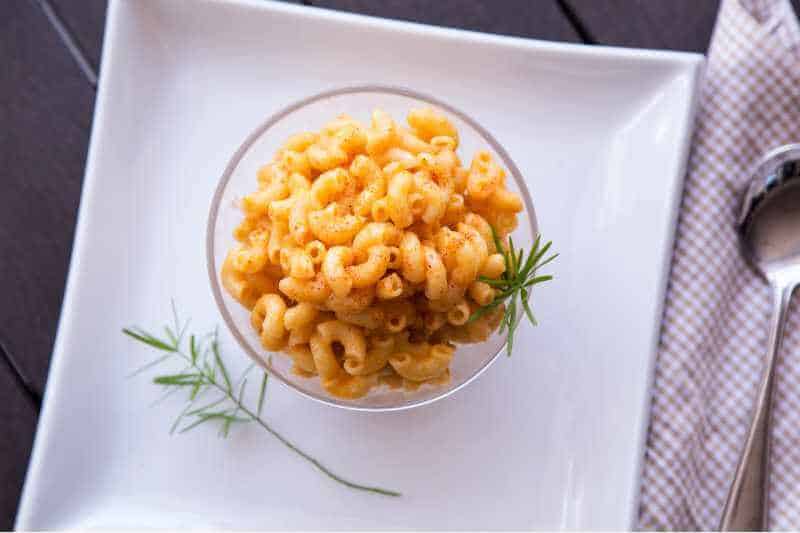 This recipe is another one that's easy-peasy to whip up.
Add your milk, cheese, salt, pepper, and pasta into the rice cooker pot before adding in your favorite seasonings.
Press start and your delicious mac and cheers will be ready in just 15 minutes.
#9. Rice Cooker Coconut Rice
This recipe is the perfect side dish for your next big meal.
You can pour it on top of curries, steamed veggies, or anything else you desire to add a tropical twist to.
From the rice cooker, you mix your coconut milk with your flavor of choice (we love garlic and butter) for a creamy twist on a classic.
#10. Taco Soup in the Rice Cooker
This delicious taco soup is packed with goodies, so you can feel good about eating it.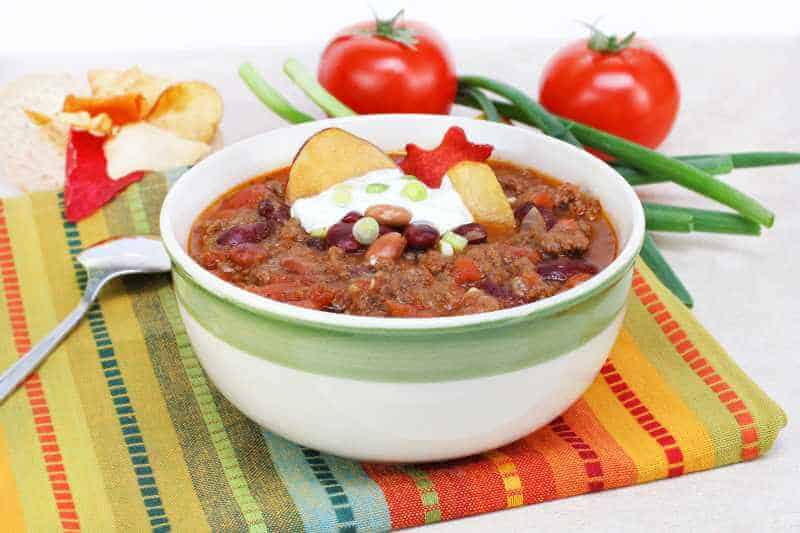 You'll love the taste of all the spices your pot kicks up during cooking!
Just add your soup, water, salsa, rice, and veggies into the pot before cooking for about 45 minutes.
#11. Rice Cooker Chinese Fried Rice
This fried rice recipe is easy to pull together when you don't have time to make a big, elaborate meal.
All you have to do is add your rice, soy sauce, oil, and veggies into the pot before adding in whatever protein you desire (we love shrimp) before pressing start for about 30 minutes.
Super easy!
#12. One-Pot Rice With Chicken
This is a great recipe to have on hand during the week when you're feeling too lazy to cook.
Just add your veggies, chicken, rice, broth to your pot press start, and walk away!
This one-pot chicken recipe takes about 45 minutes from start to finish and tastes like it's been cooking for hours – and you definitely will love the taste!
#13. Pasta in Rice Cooker
This is another one of our favorite recipes to make when we need a super-fast dinner.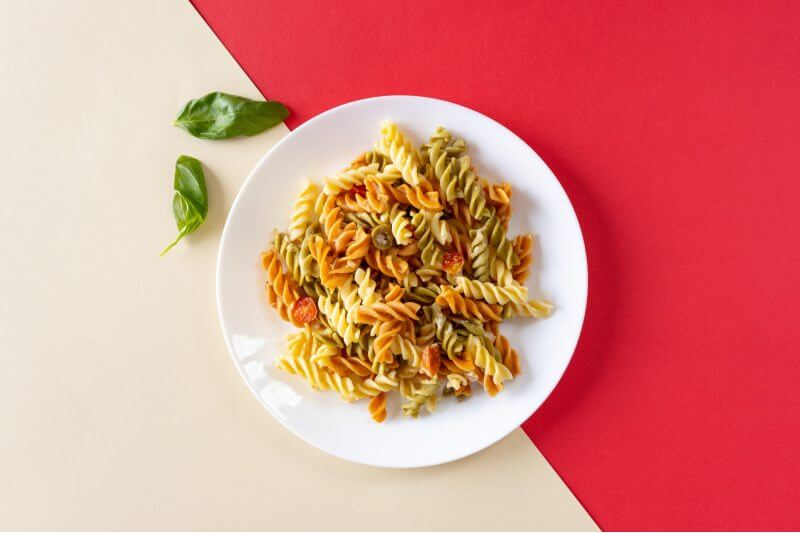 You can use whatever type of pasta you like, but remember that different shapes require different cooking times, so be sure to follow the instructions on the box.
All you have to do is add your water, pasta, salt, and seasonings into the pot and press start!
#14. Creamy Polenta Rice Cooker Meal
This recipe is quick and easy to make when you need a hearty meal that's full of flavor.
All you have to do is add your polenta, water, salt, coconut milk, and veggies into the pot before adding in your spices and pressing start.
You can even add extra ingredients like spinach, mushrooms, or vegan cheese for an added zing!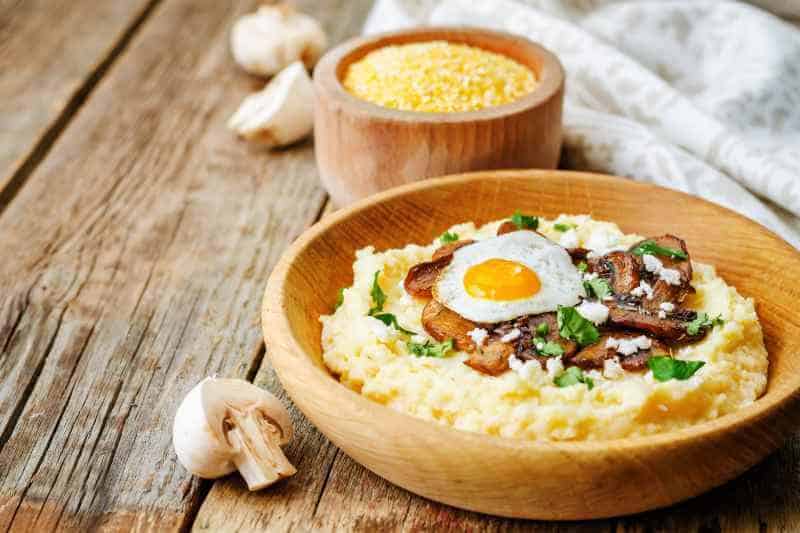 The rice cooker will take about 35 minutes to cook this creamy dish thoroughly.
#15. Rice Cooker Chili
Just because you're eating healthier doesn't mean you have to give up your favorite comfort foods!
Rice cooker chili is the perfect example of that.
Your rice cooker will cook this dish in about an hour, so come home to a warm dinner any day of the week when you crave something hearty and delicious.
Add your chili, water, rice, and spices into the pot before cooking. Cook through for about an hour before adding in your favorite toppings. If you're a meat lover, add some shredded chicken or beef to give it an added punch!
People Also Ask
What Else Can You Cook In A Rice Cooker?
You can make all kinds of foods in your rice cooker.
We've shared some of our favorite recipes above, but there are also tons of other tasty options you can try, including steamed veggies, stewed apples, jam, and desserts like banana pudding, cheesecake, and even hot chocolate.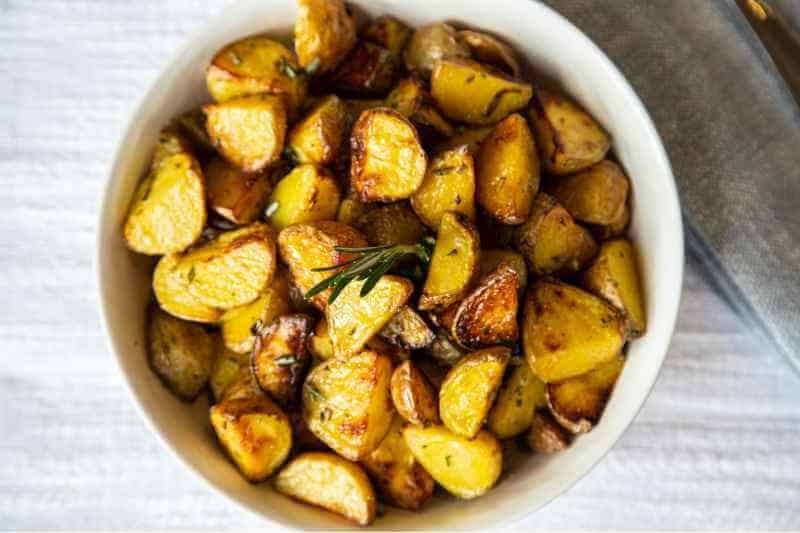 Is Rice Cooker Bad For Health?
The rice cooker is not bad for your health.
Healthy eating begins with attention to your food habits, and a rice cooker can be a part of it if you cook healthy recipes in the cooker. It's just an appliance, and if you use it correctly, you can cook healthy recipes your family will enjoy.
Can I Cook Potatoes In A Rice Cooker?
Yes, you can cook potatoes in a rice cooker.
However, you must remember that the cooking time is not equal for all types of potatoes. You should use a fork to check if the potato is cooked or not before serving it.
Cooking time also depends on the size and number of potatoes you have cut into pieces. It's also wise to peel off any skin from your potatoes before cooking because they might become overcooked if you leave them on during cooking.
Can I Cook Pasta In The Rice Cooker?
Yes, you can cook pasta in the rice cooker.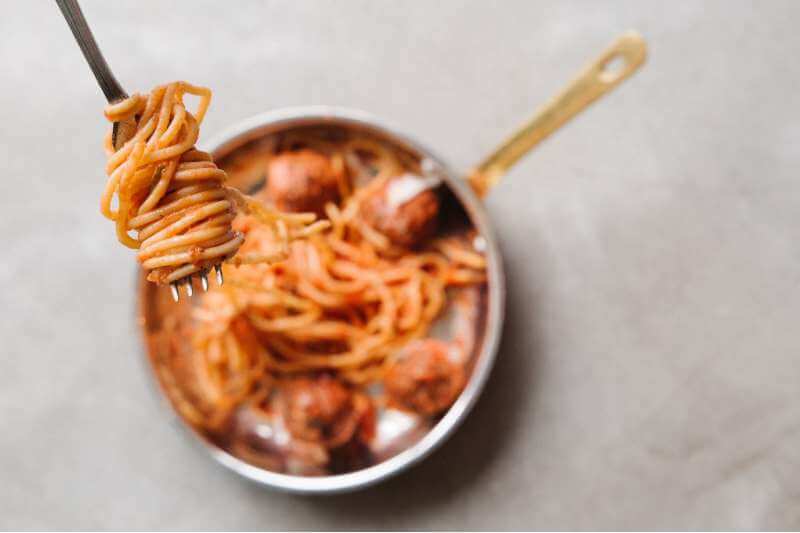 Follow all the instructions on the box to cook it properly. Remember that different types of pasta require different amounts of time to cook. You should also use a fork to check if your pasta is cooked or not before serving it. Cooked pasta should be moist but firm and not sticky or mushy.
Can I Put Oil In A Rice Cooker?
You should avoid putting oil in a rice cooker.
If you want to add flavor and aromatic taste to your dish, then you can add herbs and spices instead of oil while cooking it. Using fresh ingredients like onion, ginger, garlic, and green chili will also give tasty results without adding fat.
Even some of the most affordable rice cookers are non-stick, so they don't require to be cooked with oil.
Conclusion
Rice cookers are a great tool to have in your arsenal of kitchen appliances. We've mentioned 15 recipes here, but there's a whole world out there of creative options.
If you start using rice cookers in your daily cooking, you can make healthier choices for you and your family. With so many recipes out there, the possibilities are endless!
These are my top 3 favorite rice cooker recipes:
Rice Cooker Teriyaki Shrimp and Rice
Rice Cooker Chinese Fried Rice
Rice Cooker Mac and Cheese
We hope the recipes above have sparked some ideas for your next meal!
Try one of our recommended rice cooker recipes, and let us know how it tasted. Also, if you want, you can share one of your favorite rice cooker recipes with us.