Winter is fast approaching, and together with it – flu season. You'll see people with cough and sniffles left and right and if you're lucky enough, you may just get it too. Here I have listed the best soups that can help soothe your sore throat and decongest your sinuses.
Mulligatawny Soup
Try out this Low Carb & Keto Approved version from Mama's Geeky. Literally meaning "pepper water" this famous soup from South India is also a British favorite. The soup mostly includes chicken, cream, butter and a mixture of spices like turmeric which has antiviral and anti-inflammatory properties to help relieve your cold and sore throat.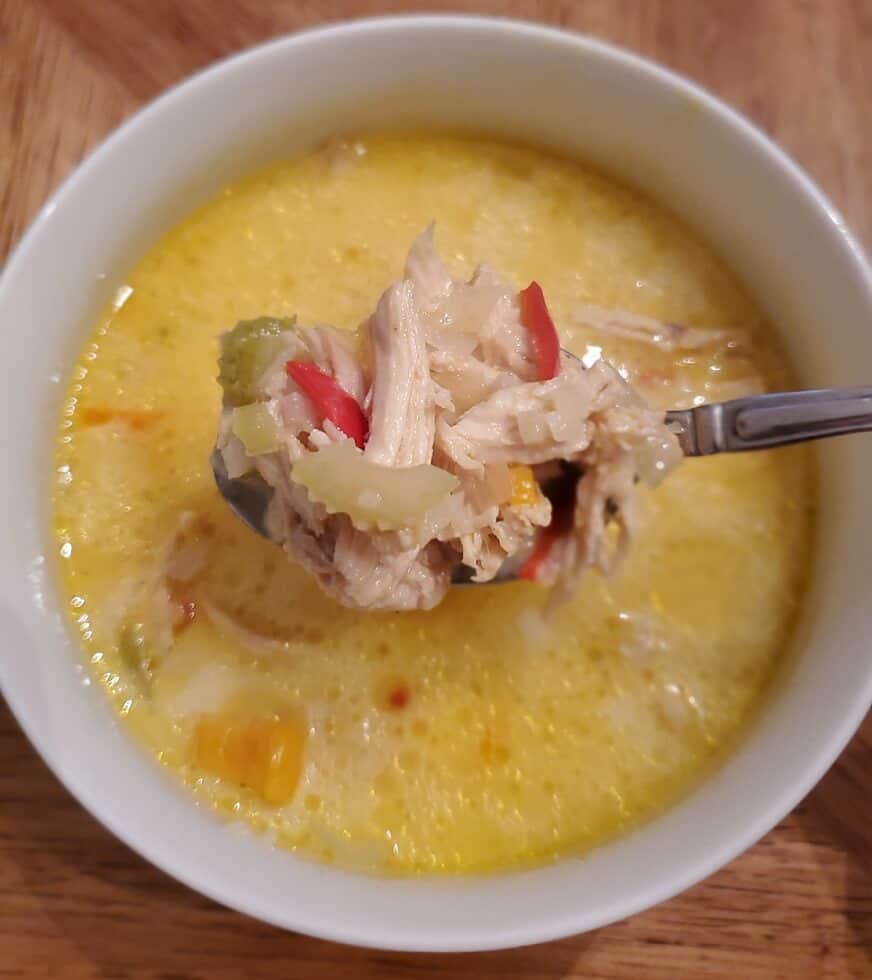 Coconut Chicken Soup
This recipe from Diabetes Strong is so easy to make you can even cook it even if you are sick and lives independently. It's a one-pot meal, just stir fry the ingredients together: chicken, aromatics (put in a LOT of ginger for better effect on your health) and vegetables then add the coconut milk and you're done!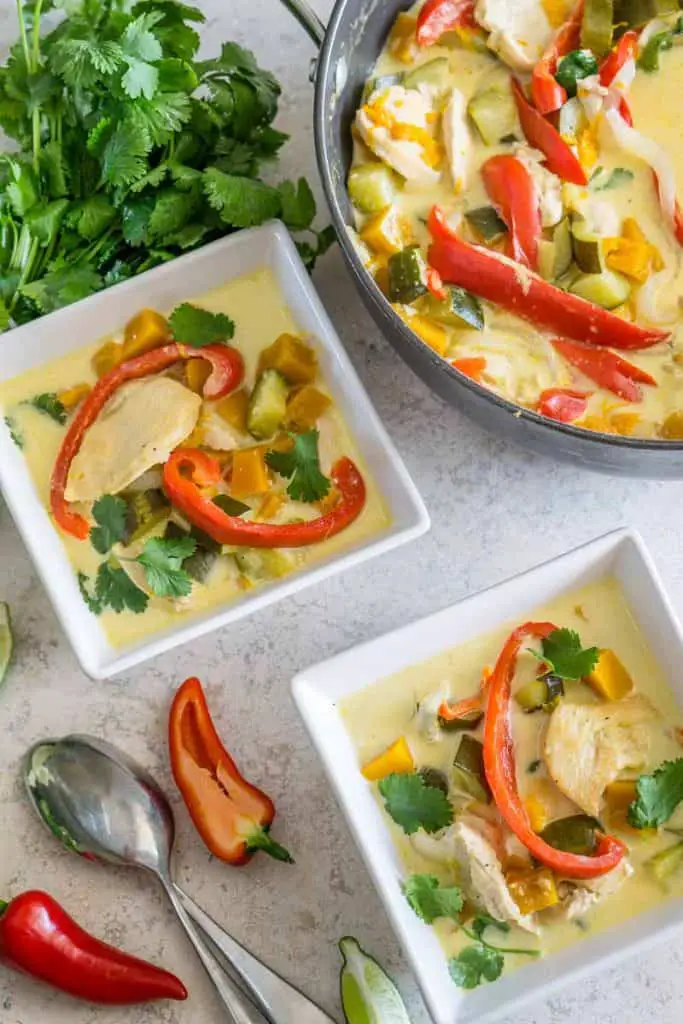 Mexican Chicken Pozole
This is a simple yet hearty soup that you can easily make at home with the help from this recipe from Grandbaby Cakes. This classic Mexican soup is guaranteed to ease nasal congestion as it contains both Poblano and Jalapeño peppers. It also has tomatillos, hominy (dried corn kernels) and chicken.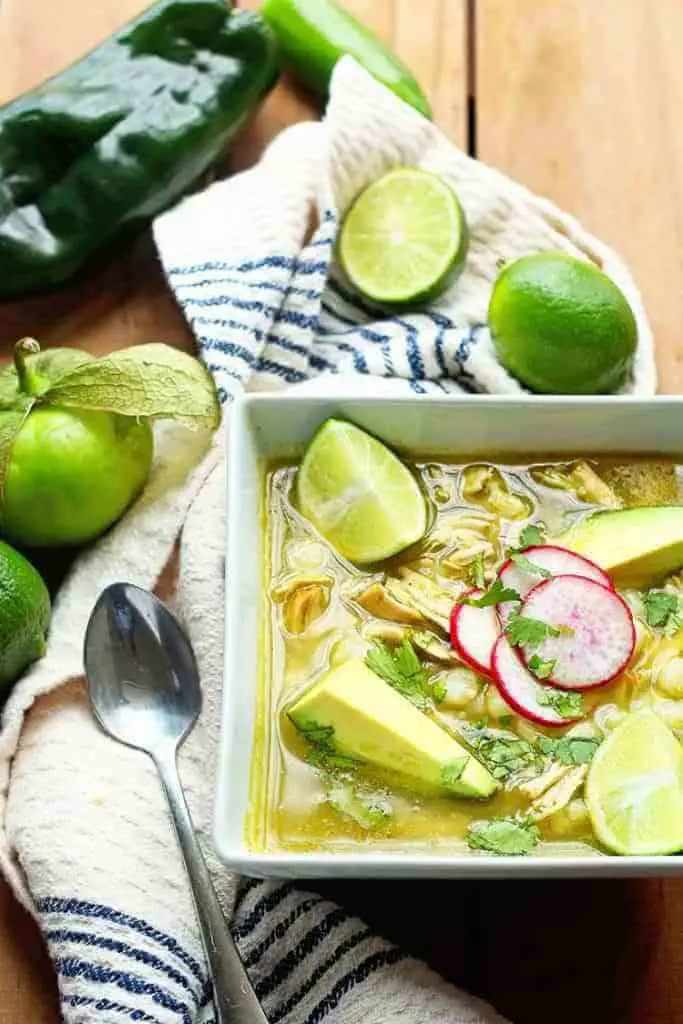 Vegetarian Miso Ramen
When you're sick, you need a lot of veggies to get your immune system back up. This Ramen recipe from Love and Good Stuff is vegetarian miso ramen made up of ramen noodles, garlic, ginger, and shiitake mushrooms. You can even make it a full vegan meal by taking out the soft boiled egg and adding tofu instead.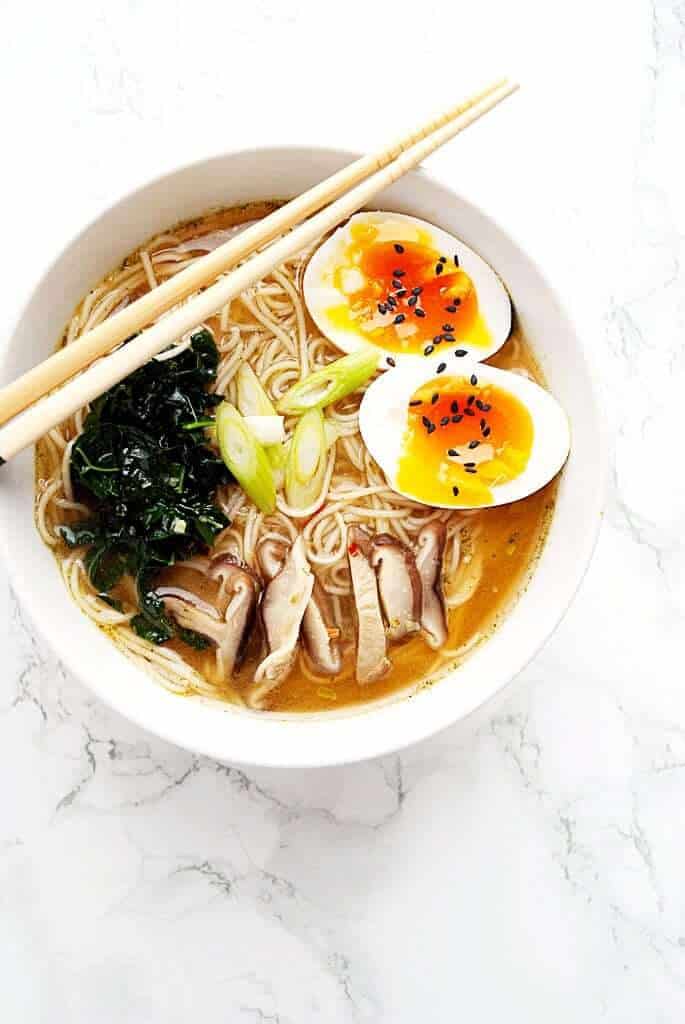 Chicken Miso Noodle Soup
My Kitchen Love has just made Chicken Noodle Soup a whole lot healthier by adding a little Japanese influence to the traditional recipe. Miso is a great supplier of vitamin B and E while Kale is very rich in Vitamin C which all helps in boosting the immune system thus helping you fight the flu.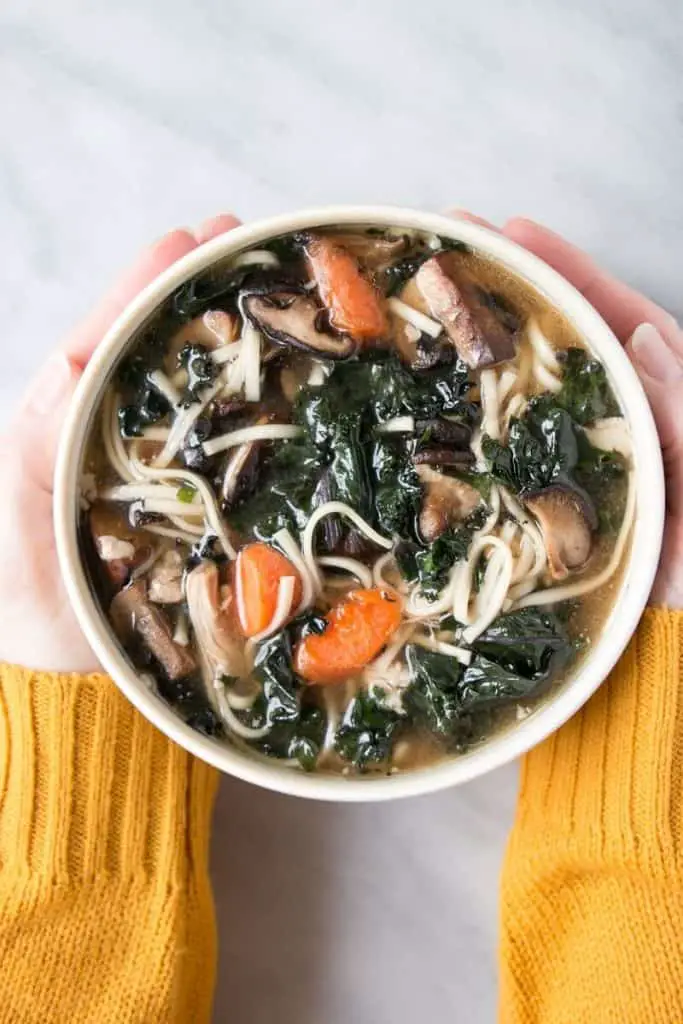 Creamy Instant Pot Tomato Soup
This ultimately healthy recipe from Recipes from a Pantry is going to help you get over your cold and sore throat in a creamy, delicious way. This soup is also compatible with whichever diet you follow: Vegan, Low Carb, Keto, Paleo, Gluten-free and even Whole 30.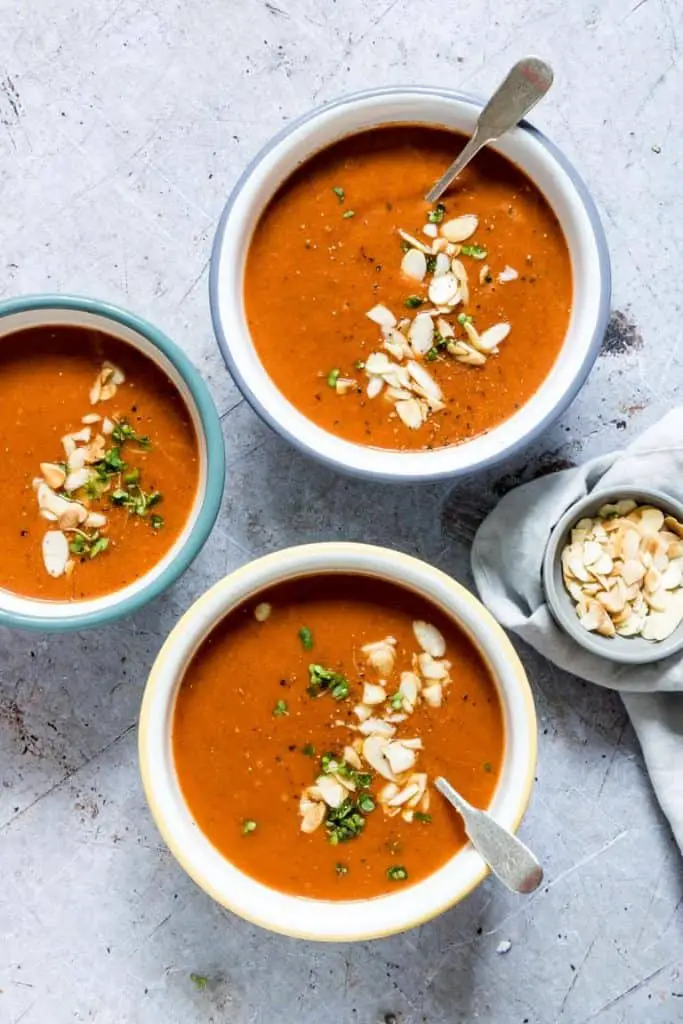 Turmeric, Carrot & Watercress Soup
Check out this nourishing recipe from Attachment Mummy, it has all the nutrients you need and is very easy to make. The all-vegan combination of fresh turmeric, ginger, carrots, watercress amps up the flavor and making this a tasty treat rather than a medicinal soup.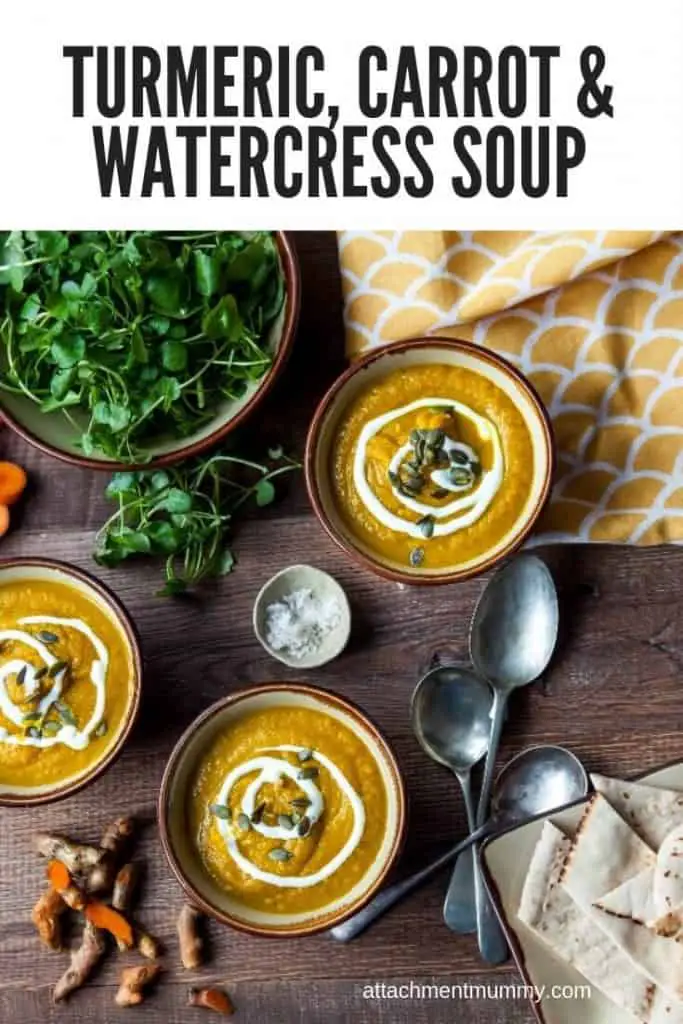 Easy Vegan Lentil Soup
This 7 ingredients easy vegan soup by Veggie Desserts can be made in less than half an hour! It is mainly made up of Lentil – which is a good source of zinc and is proven to alleviate the common colds. It is also very lightly spiced so as not to irritate your sore throat. Just pair it up with some freshly baked bread and you're all set.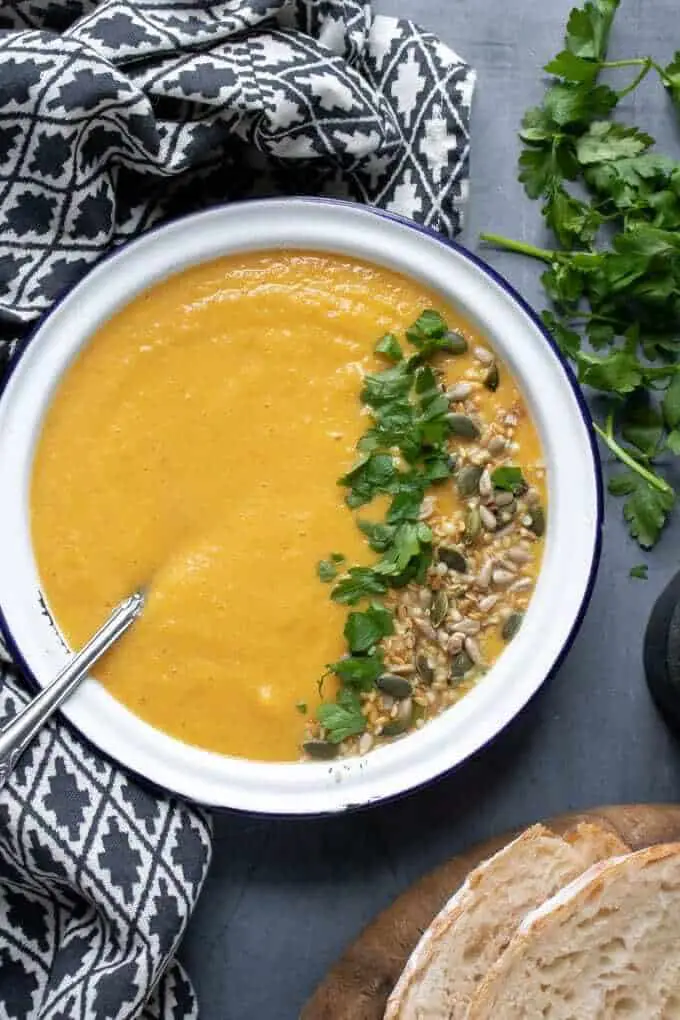 Ukrainian Mushroom Soup
What's better way to ease your sore throat than a bowl of velvety, rich mushroom soup? Lavender and Macarons' twist on the traditional mushroom soup is guaranteed to make you feel all warm right on the first bite. It consists of simple ingredients that you can find in any nearby grocery store, like onion, carrot, potatoes, thyme, half and half and mushrooms.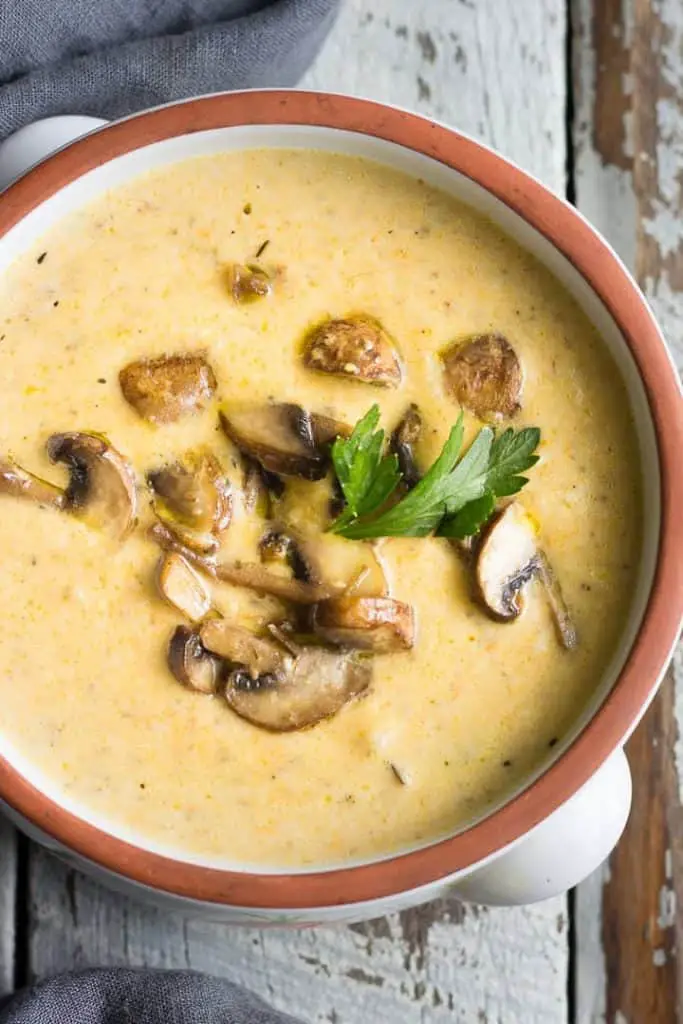 Instant Pot Chicken Noodle Soup
Who doesn't crave homemade chicken noodle soup when they're sick? This recipe by Sidewalk Shoes just made cooking it a whole lot easier, all you need is an Instant Pot and ingredients that are most likely already in your pantry. Throw in an extra serving of grated ginger and turmeric to help kick the flu out of your system!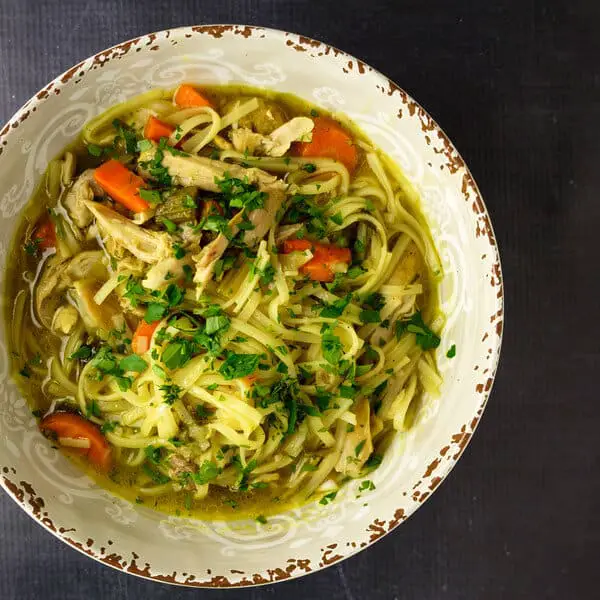 Creamy Vegan Roasted Tomato Soup
This lusciously creamy vegan soup by Crowded Kitchen may look like it's right out of a Michelin Star Restaurant but it's actually pretty straightforward to make. This is probably the tastiest way of getting rid of colds since tomato is known to have a high concentration of vitamin C which boosts your immunity.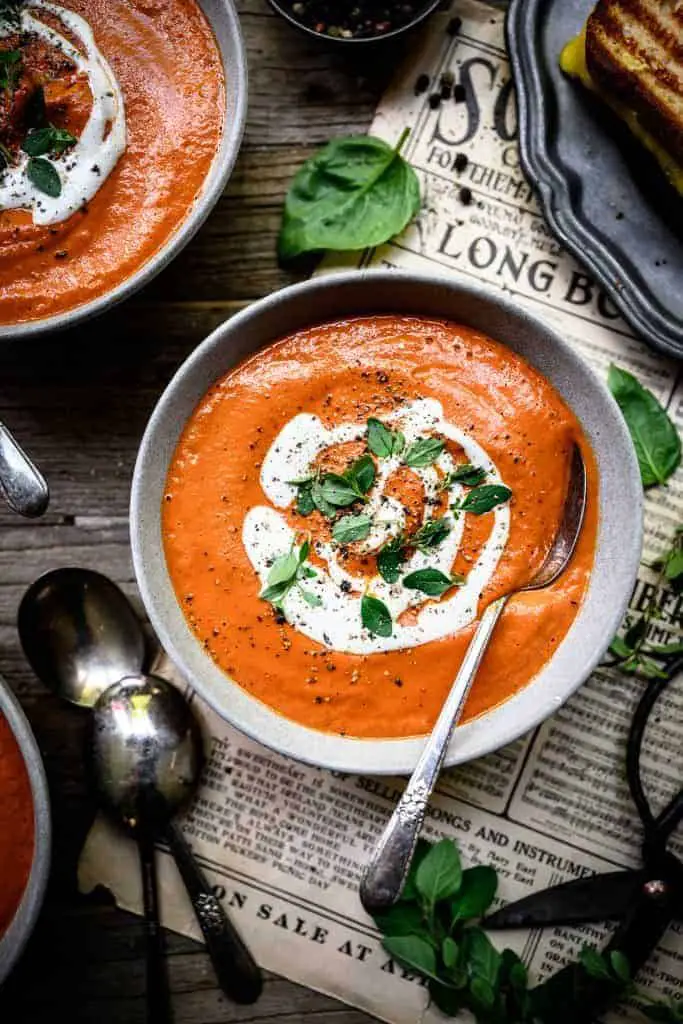 Pho Soup with Chili Spiced Veal Meatballs
Grumpy's Honeybunch's take on the Vietnamese Pho may seem intimidating but it is actually very easy to make. The Spicy Veal Meatballs combined with the flavorful Pho soup makes this just the perfect dish for fighting cold and sore throat, it has a generous amount of ginger and chili guaranteed to unblock your congested sinus.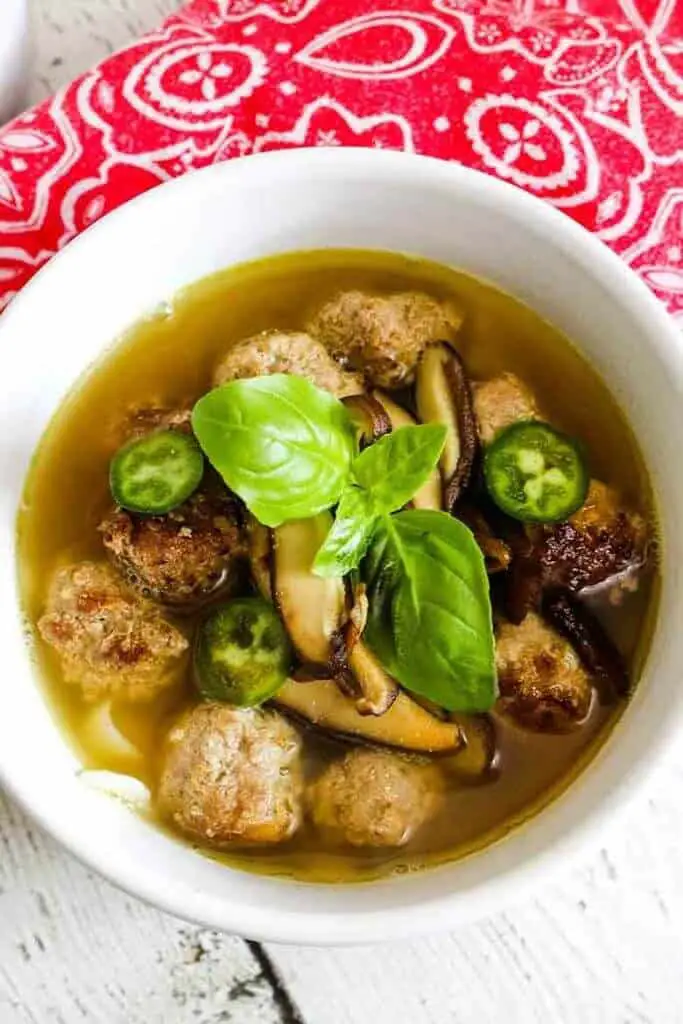 5 Minute Freezer Chicken Soup
Got your cold dragging you down? This hearty 5-Minute Freezer Chicken Soup from The Soccer Mom Blog is pretty much effortless to make, it's perfect for a quick fix when you're feeling unwell from flu. Just mix the ingredients in a freezer-safe bag and store it in the freezer. When you're ready to cook it, just pour it in a stockpot and let boil for 30 minutes and your warm, hearty soup is ready.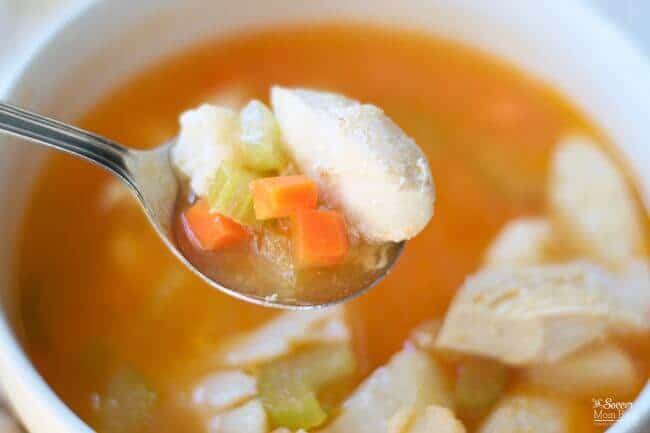 Common cold and sore throat are pretty much unavoidable during these times, I hope these soup recipes somehow makes you feel a tad bit better. Wishing you all the best of health this flu season.